If you wish for a "To Have" wish, there's a whole world of options to explore!
From special celebrations and exciting experiences, to getting your hands on the latest gear, you might have a hard time choosing only one!
Choose a Wish Type
Holidays & celebrations Nature & the outdoors Hot tubs & pools Gaming & technology Accessibility & sensory aids Other ideas
A birthday celebration
Is it your birthday soon? If so, let's double the celebrations and get the party started! A birthday and a wish are the perfect combination. We will be your personal party planners and organise some birthday deliveries direct to your front door to kick off the fun, including some of the following items:
Gifts
Decorations
Birthday Cake
Pinata
Games
Party food
Outfit/costume
What's your perfect day at home?
Fancy waking up to a lovely breakfast on us? How about lunch and dinner too?! Choose your perfect meal from Just Eat/Deliveroo. We could deliver a new bike, trampoline, or drone to help you fill your afternoon with fun! Maybe you want to video call with friends and family but don't want the pressure of arranging games...
Whatever the 'perfect day' means to you, we've got you covered! Here's an idea of what could be included:
Vouchers for breakfast from Deliveroo or Just Eat
Morning activity with equipment/gifts delivered to your door
Picnic in the garden from local bakers
Afternoon tea delivered to your door
Virtual game session
ZOOM party with activities posted to all involved
Vouchers for a takeaway dinner
Movie night with snacks and a film on us
"She loved her day she was smiling all day long so thank you so very much. Thank you for making her Birthday so very special."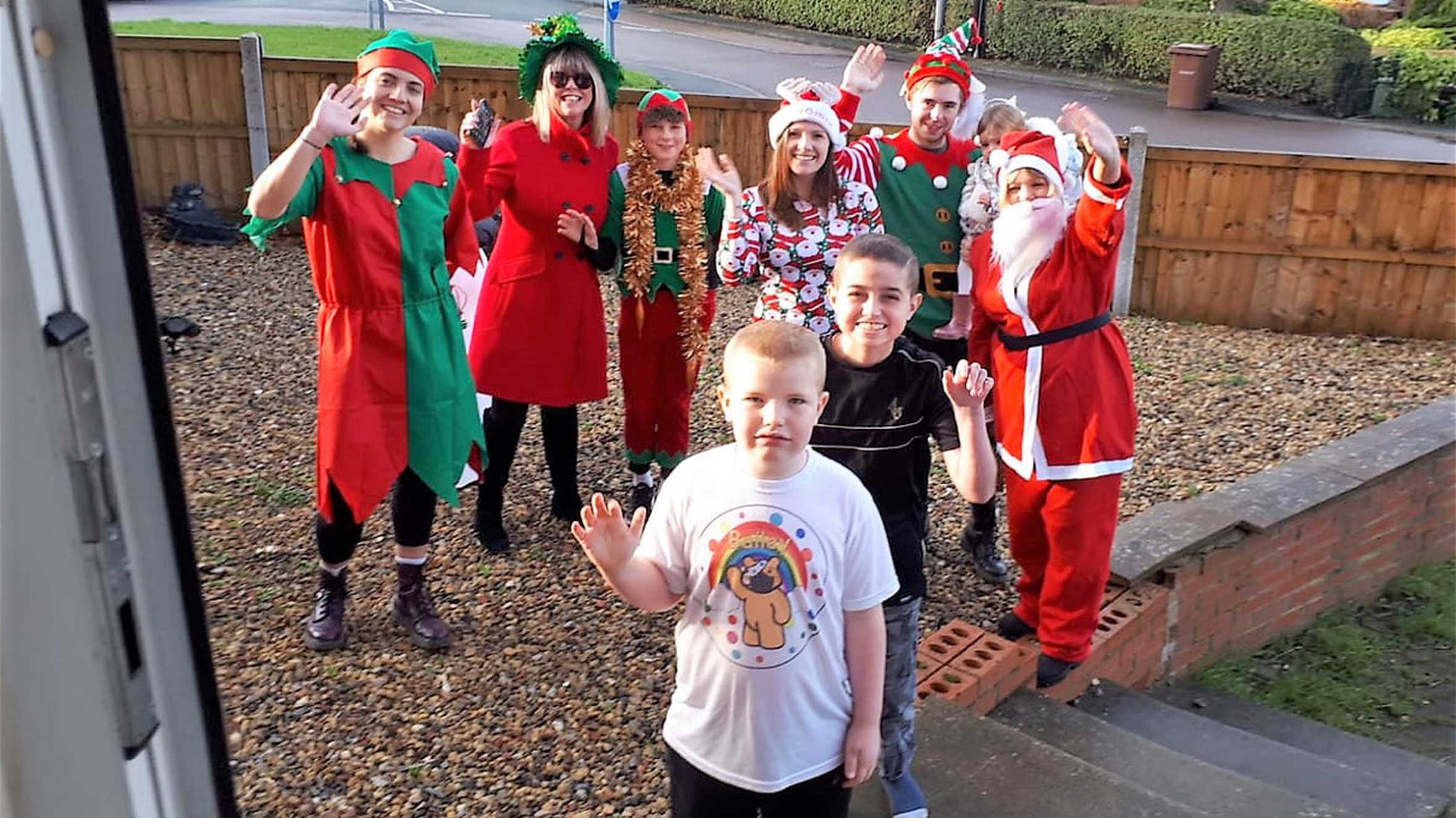 A seasonal experience
Does your family love when the Easter bunny comes to visit? Do you want to celebrate Christmas in June? Is there something we could do to make Eid extra special? Your Wishgranter will speak with you about why the event is important to you, and we will tailor the experience to your liking and interests, and can arrange some of the following:
Decorations and lights
Gifts
Meal delivery
Personalised gift bags
Craft and home-baking kits
Seasonal bedding
Cosy pyjamas
Movies
Family games
Character visits to your front door
"It was absolutely amazing, we were a bit shocked, it was magical I can't believe there were people and neighbours singing, Martha absolutely loved every second. After they had gone Martha and Georgia just kept looking at the sky looking for Father Christmas flying home."
A staycation
Once you've told us all about what you love and enjoy, we will deliver everything to your front door for an exciting holiday in the comfort and safety of your own home. If you can't go out, we'll bring the fun to you! Here's some suggestions to get your imagination going:
Teepee sleepover for your child and siblings
Meal/snacks delivery
Karaoke
Face paints
Equipment to watch movies
Family games
Craft kits
Ingredients for a family bake-off
Self-pampering treats such as nail, hair, face goodies
… the possibilities are endless!
Read about some of the holiday and celebration wishes you've helped us grant
Wish Granted
Leah
5 yrs
Solid malignant tumours
"I wish to have a fun birthday at home"
Wish Granted
Adam
13 yrs
Rare immune condition
"I wish to have a magical winter wonderland at home"
Wish Granted
Jack
10 yrs
Sanfilippo syndrome
"I wish to have a prom for my 10th birthday"
An Evening Under the Stars
There's lots of things we can provide to create a special evening right on your doorstep. Let's combine the comfort of inside with the magical atmosphere of outdoors. Sit back in an inflatable hot tub, get snug under a blanket to watch your favourite film, or gaze up at the stars with your new telescope. Keep your eyes open for a shooting star!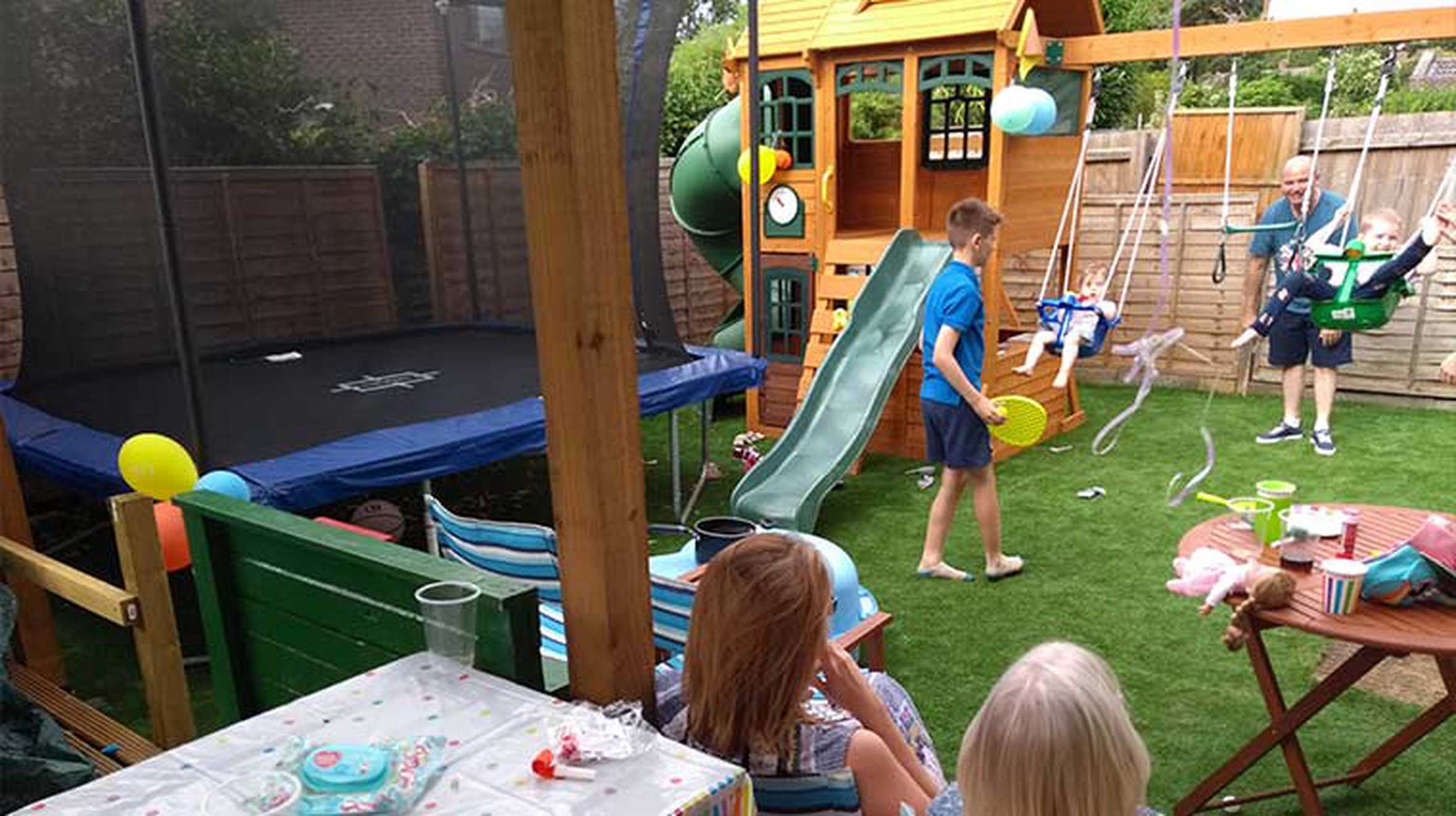 Garden Play Equipment
Why not take the fun outside and have the best play equipment in your own garden? You can choose from one of the following, and have all your friends round to play on your brand-new equipment:
Trampoline
Playhouse
Climbing frame
Swing and slide set
Garden fort
Bouncy castle
"We can't thank you enough for everything you have done. It means so so much just to see that smile on Alfie's face."
Petting Zoo in Your Garden
Sometimes we just want a cuddle, and nothing beats the company of a special furry friend or your dream pet. Having a petting zoo wish lets you get up close and personal with animals you don't see every day. You can enjoy quality time making new friends. We also hear they are pretty good at keeping secrets...
Please note, the possibility of this wish type would be assessed on a case-by-case basis. We're not able to guarantee which animals will be available on the day…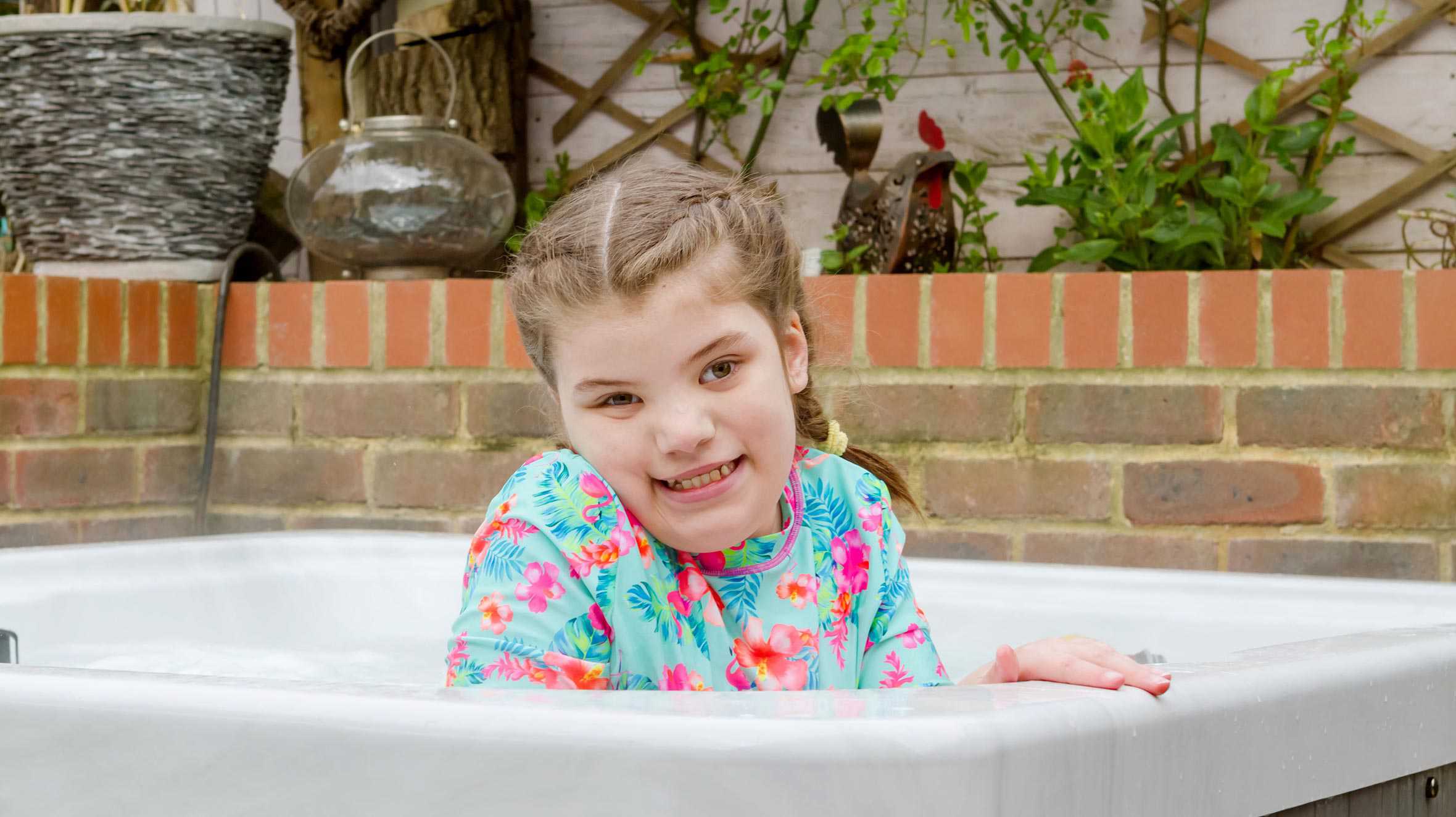 "My wish was to have a hot tub for me to enjoy with my family and friends. I'm very thankful to Make-A-Wish for the wish and it's been amazing during the lockdown as I've able to spend a lot of time in it with my family."
Inflatable Hot Tub or Paddling Pool
Are you a big fan of the water? Maybe you want to take it with you wherever you go? Well with an inflatable hot tub or paddling pool, you can. Whether it's cooling off on a summer's day or warming up on a frosty evening, you can have your own private pool in your garden.
We would include:
Inflatable hot tub or paddling pool
Floor protector
Small gazebo to ensure the tub or paddling pool can be enjoyed no matter the weather
Fairy Lights for Gazebo, to make it look pretty
Please note: an outdoor power supply would be required for the inflatable hot tub.
Read about some of the spa pool wishes you've helped us grant
Gaming laptop/PC
Transport yourself to new worlds, connect with friends and complete new challenges with your choice of gaming system delivered direct to your home. You can choose a unique gaming package including some of the following items:
Gaming Laptop or Desktop PC
Monitor
Gaming Keyboard/Mouse
Speakers or Headset
Please note, we do not offer any additional accessories, installation, or ongoing subscriptions.
"Lennon has also been using his computer for school as well as gaming which is great. They are over the moon with it. One positive of it all is that he now sees his room as somewhere he wants to go."
Games console/handheld system
If you enjoy bagging goals on FIFA, creating new worlds in Minecraft, or battling it out on your favourite games then treat yourself to the newest consoles and games to enjoy. We will arrange delivery of the new PlayStation 5 or Xbox X along with controllers and games vouchers to give you everything you need to game like a pro.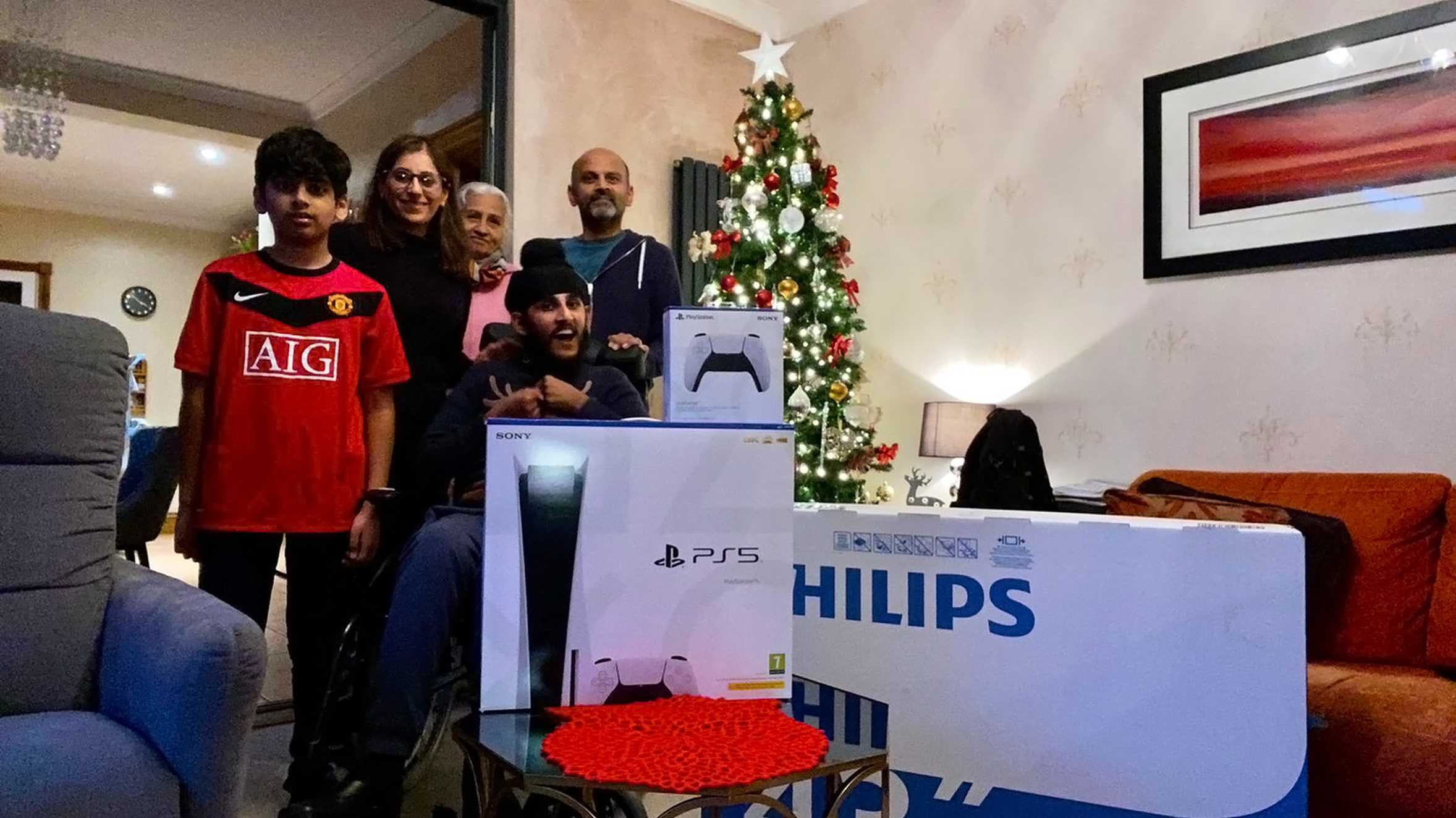 Virtual reality headset
Explore the impossible and escape to places you've always dreamed of - no day is the same when you live in a virtual reality! This can transport you to faraway places and fantasy locations. We will provide both the headset and games.
Apple products
I need more independence. I can't store all my photos. I want a better camera. I need an upgrade. I need support with my studies. I want to be more creative. I need to stay connected to my friends.
If any of these are you then choosing one of the following Apple products to be delivered straight to you at home might be exactly what you need:
iPhone (any model)
Apple Watch
iPad / iPad Air / iPad Pro /iPad Mini
MacBook Air / MacBook Pro 13" / MacBook Pro 16"
iMac
Please note, we are unable to purchase AppleCare+ but you would be able to purchase this separately with Apple.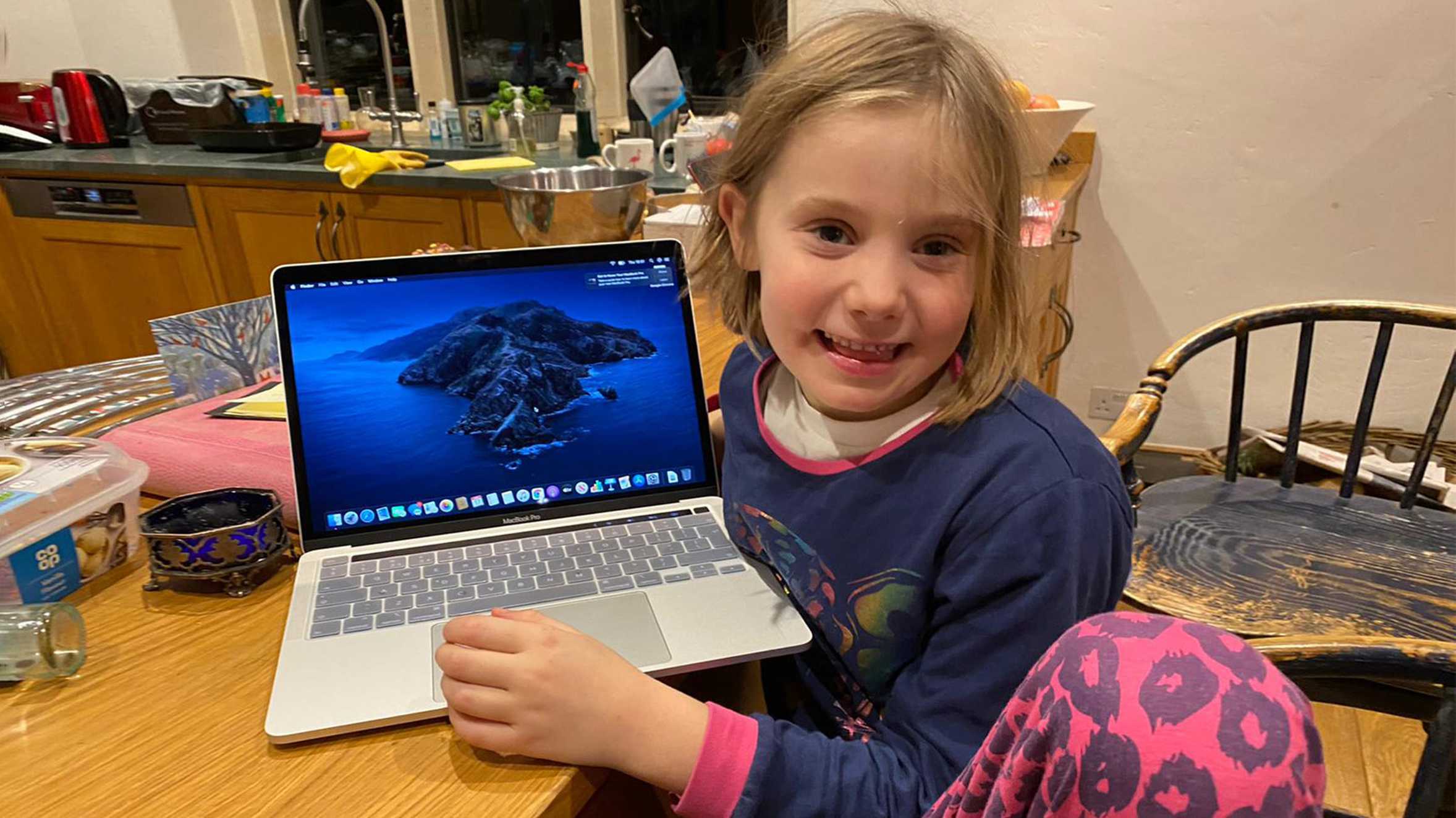 "She has had a look at the website and would love the iPhone 12 Pro in gold. She has a huge smile on her face, we can't thank you enough. You have certainly made her dreams come true."
Laptop/PC
I need more independence. I can't store all my photos. I want a better camera. I need an upgrade. I need support with my studies. I want to be more creative. I need to stay connected to my friends. BUT I don't want an Apple product.
No problem! We will provide a computer package that includes some of the following items to be ordered by your Wishgranter for delivery direct to your front door:
Laptop or Desktop PC
Monitor
Keyboard
Mouse
Speakers or Headset
Please note, we do not offer any additional accessories or installation.
Read about some of the technology wishes you've helped us grant
Accessibility & sensory aids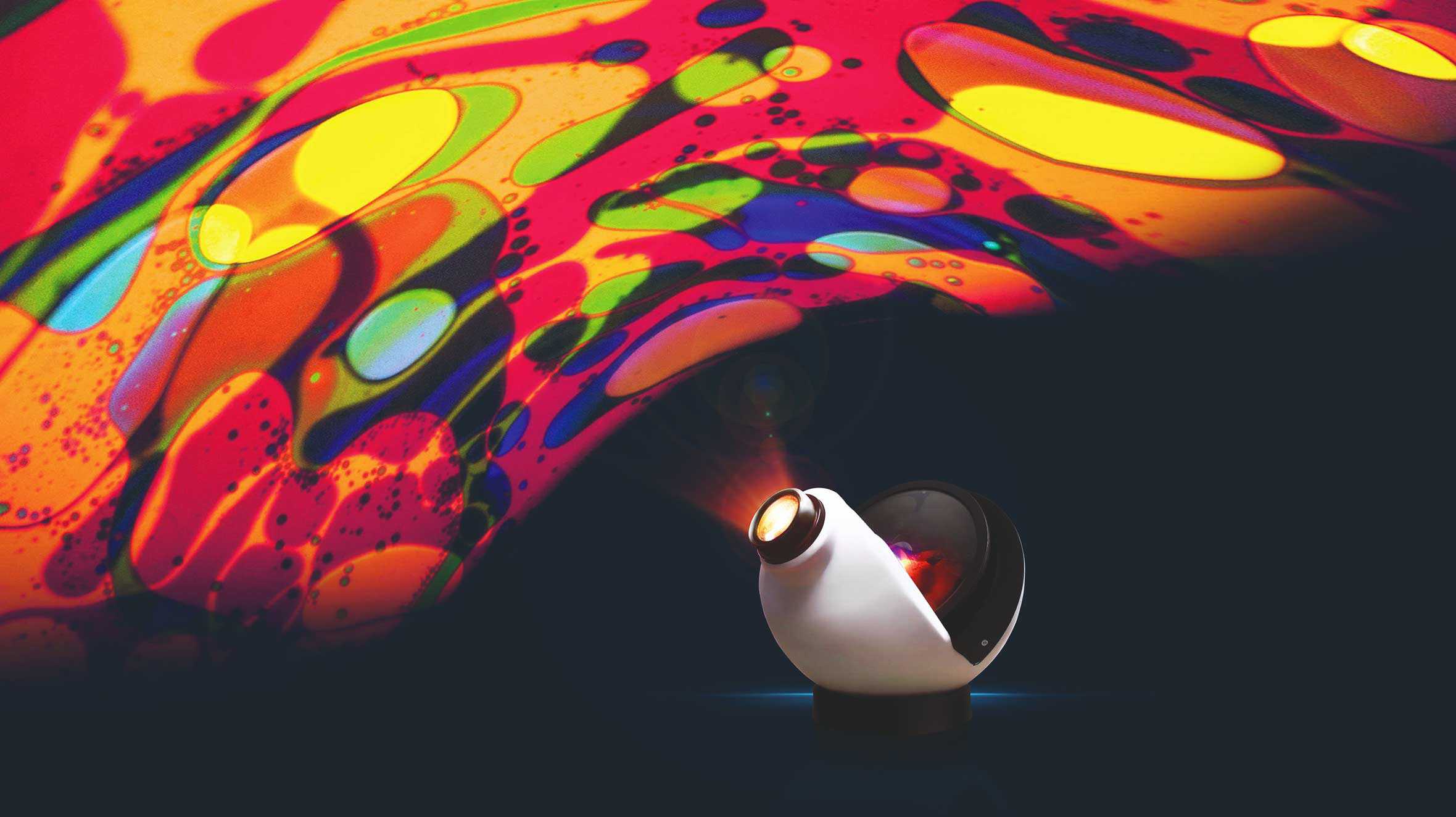 Touch Based Communication Device
There is power in being able to live life on your terms and not having to worry about having a communication device that limits where or how you communicate. Whether you're a symbol-based communicator just starting out, or fully literate, with the I-110 you will always be able to choose which solution works best for you.
More than an all-in-one solution, the I-110 is a communication companion that's ready to get started out-of-the-box. As you begin your journey with the I-110, you can have peace of mind knowing that you can take it with you anywhere, rain or shine - because why should your adventure stop at the front door?
Eye Gaze Communication Device
PCEye is a new compact eye tracker that gives individuals with physical disabilities a flexible way to operate a computer with their eyes. Surf the web and create documents. Play games. Make video calls and post on social – all with your eyes.
The PCEye Assistive Eye Tracker with compatible tablet allows you to access all the functions of a Windows computer, including small and large screens, both indoors and out, completely independently. Use it to talk, write, draw, watch films, get on social media, even play games. Perfect if you want to immerse yourself in a sensory environment which you control.
Sensory Equipment
Are you someone who enjoys exploring the world of sensory play? Do you get excited by bright colours? Do you enjoy touching and listening to everything around you? If so, sensory equipment might be for you!
Lights, textures, sounds and sights can provide a whole new experience of the world around you, or even let you see your world in a whole new way. Sensory equipment can provide stimulating sensations and change your mood, regardless of the world outside. You can be energised and excited or calmed and restored - you choose.
Your Wishgranter will have more details about the amazing sensory packages that have been put together by our friends at Rhino Sensory UK.
Musical Waterbed
Lie back, look up and listen as your waterbed transports you into a multisensory experience like no other. The bed is not only soft to the touch but gently moves as you lie on it and you can even play your favourite music to suit your mood.
Vibro-Acoustic Platform
Your Vibroacoustic Platform will reproduce the vibrations of songs, and through its speakers you can hear music. Vibrations and music can act together or independently, and you can even choose just to use music (or vibrations).
Fibre Optic Tunnel
Climb through your tunnel for an exciting sensory or soft play experience. Lie back and enjoy a colourful, twinkly world of lights. The tunnel is made of soft foam and lined with a fibre optic surface for an awe-inspiring visual display when you're inside.
Musii
Musii is a soft inflatable object that emits sound and is illuminated with colour when touched. It enables any non-musician to experience playing a musical instrument as well as offering stimulating visual and tactile sensation.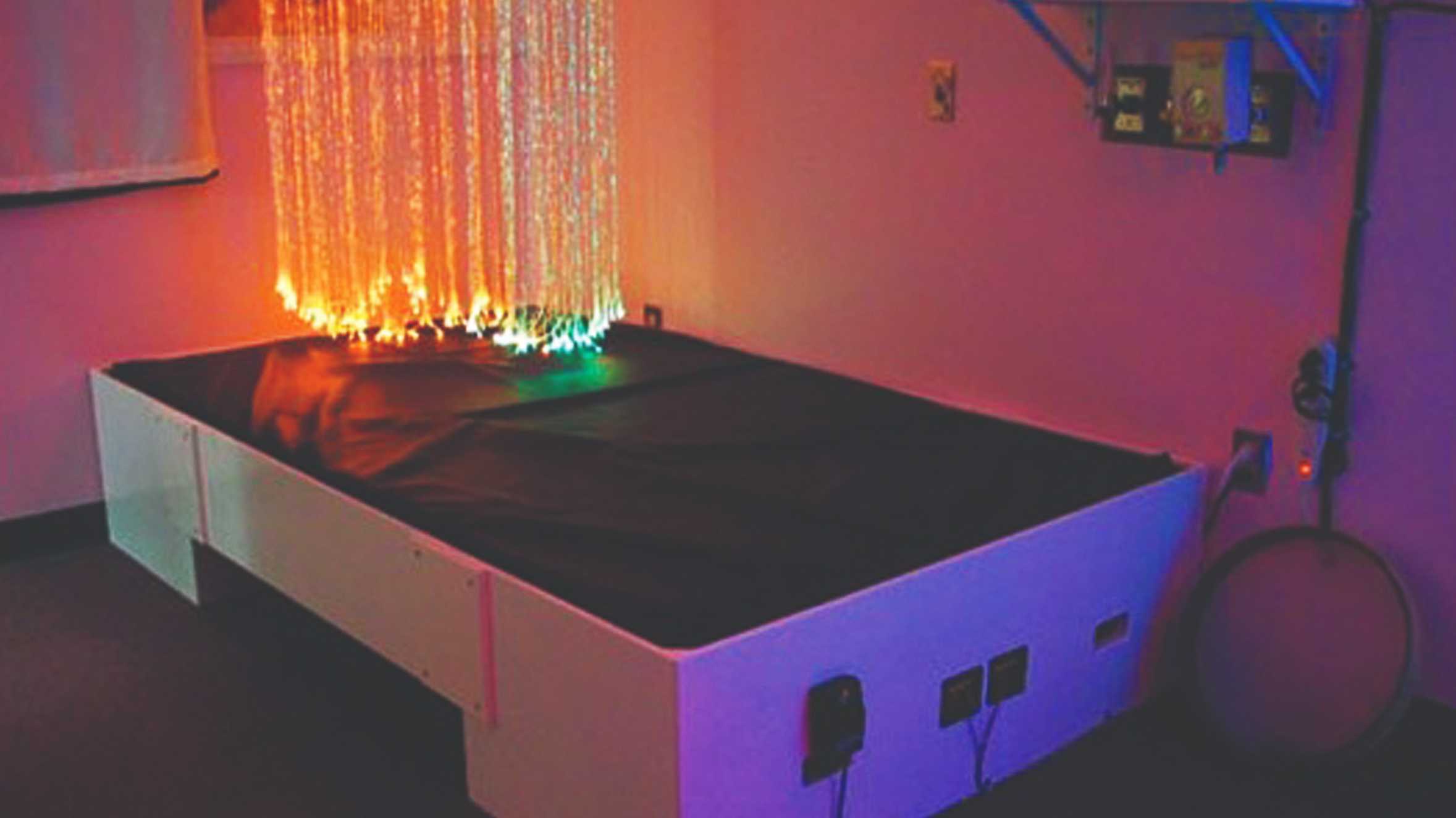 "Meghan is so tactile and likes to touch everything so sensory equipment which she can safely touch will keep her amused for hours. From the minute she gets up till going to bed, she makes her way straight to the bubble tube and loves to touch it to turn it on! She absolutely loves it! The new sensory equipment will enrich Meghan's life in so many ways!"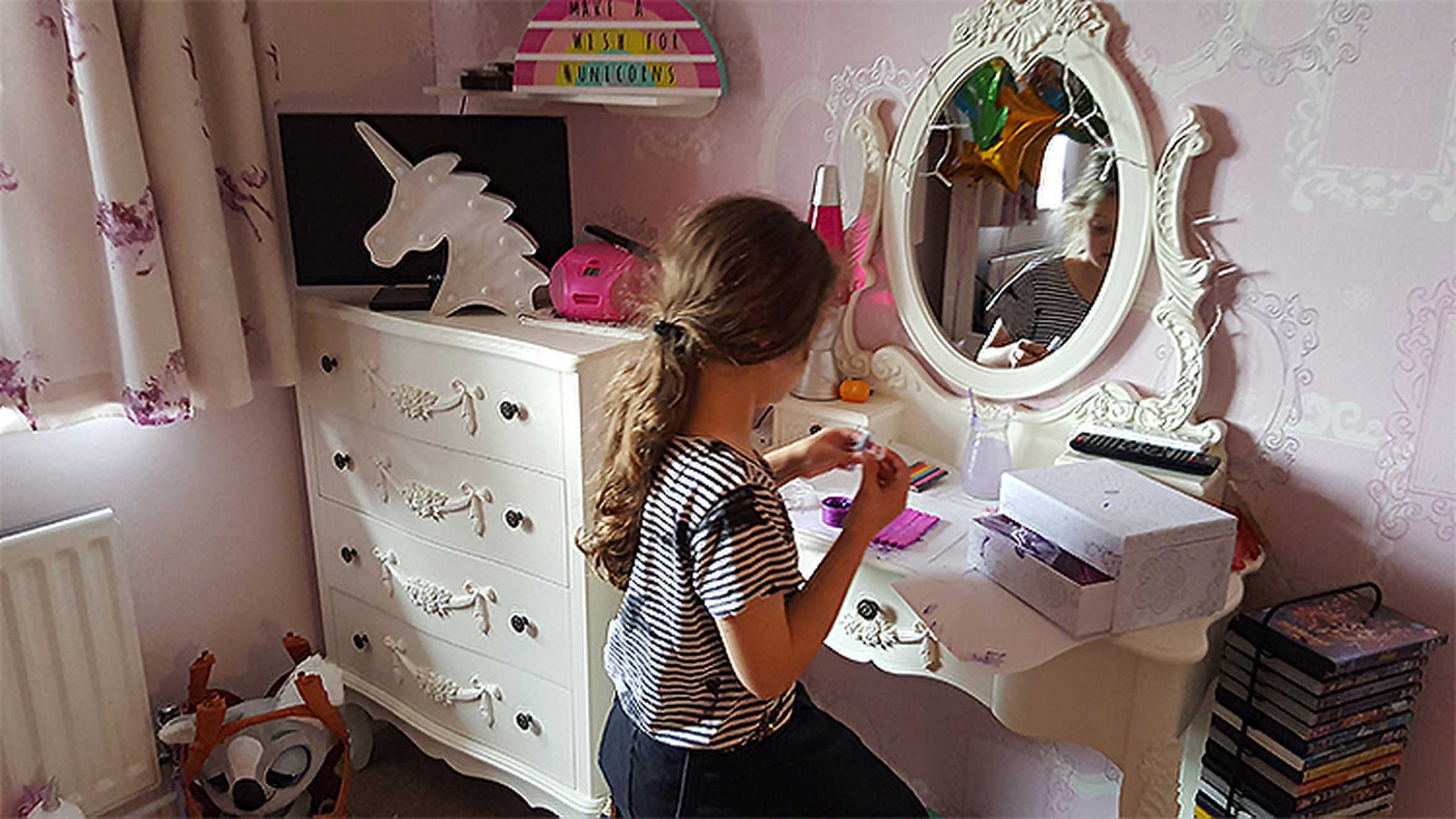 Bedroom Makeover
Turn your bedroom into your favourite room in the house. We will help to create a unique personal space tailored to your needs and desires. With your ideas, we will transform your room into a space to escape, a space to play, a place to learn and a space to dream.

Please note, we're unable to provide: 
Building works/alterations 
Plastering 
Electrical works including moving of sockets, light fixtures etc.
Any other electrical items including large TVs, computers and games consoles 
TV beds
Special Interests
Did you mention any hobbies or passions to your Wish Makers? Have you recently discovered a new interest and want to get stuck in? We would love to discuss your hobbies and create a totally unique wish based on the things you love.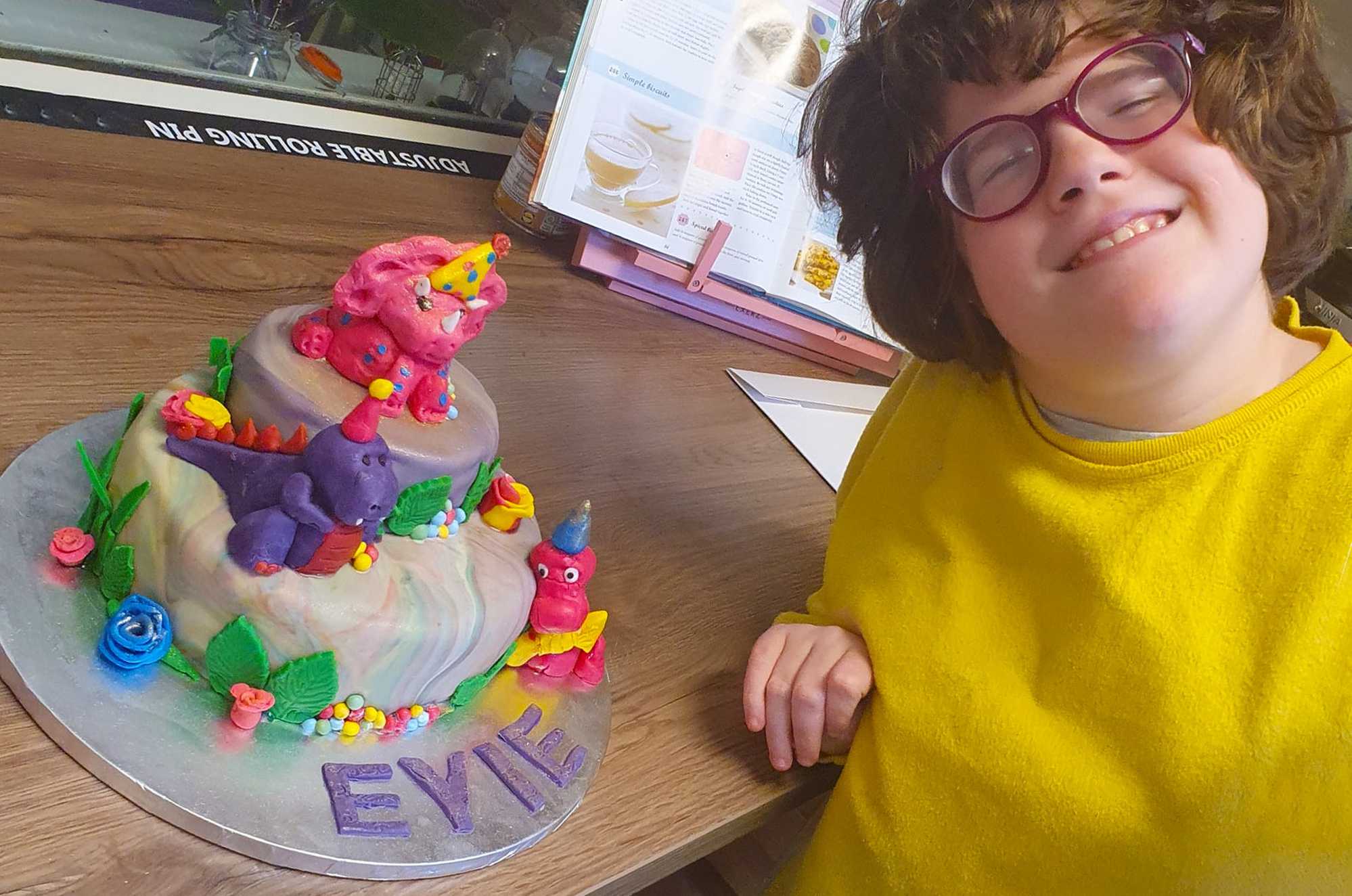 Learning New Skills

Do you want to be the next top chef, learn a musical instrument, or learn another language? If you need to upgrade your equipment or want expert advice, we can provide the things you need to take you to the next level, whether you're starting out or going pro.
Online Shopping Spree
Are you a shopaholic? Have you got your eye on something special? Just tell us what you fancy, and we'll help come up with your shopping list and provide the vouchers for you to get spending. You can use the vouchers to order online and arrange delivery that suits you.

"He bought toys and clothes and was over the moon it could be anything he wanted. He's been so overwhelmed and happy that he has had the opportunity to get whatever he wanted, and still he had to make sure his siblings were happy too - they all had a wonderful time!"
If you could be anything for a day what would it be? A 'To Be' wish will transform you into the star of the show and your home into the stage.
To Be wishes
A "To Meet" wish allows you to invite your favourite person into your home (virtually, of course) to spend some quality time with YOU.
To Meet wishes
Please read this section for important information around restrictions on the wishes we can currently grant.
Restrictions