Dakota's wish...
"I wish to have cookery equipment"
11 years old, Birmingham
Cerebral palsy, Epilepsy
Dakota will always remember the start of lockdown in 2020 as 23rd March is her birthday. To coincide with this, she was only a few weeks away from having her wish granted to go to Disneyland Paris. So, Dakota was doubly disappointed when it was cancelled because of Covid-19 and she had to shield. But then her new wish provided a silver lining and changed everything...
Dakota's story
October 2019
Meet Dakota, from Birmingham, who was born prematurely, weighing just 680 grams, but who has become a resilient, outspoken 11-year-old girl with a knack for getting her mum "into sticky situations!" Dakota has a zest for life and enjoys para rock climbing but would be equally happy playing Xbox 24 hours a day if she could.
She spent the first year of her life in hospital as she was born with cerebral palsy, epilepsy, a visual impairment, and chronic lung disease.
Her mum, Mary, said: "We were thrown into this life when she was born. It's a massive challenge. You are always surprised or disheartened when a new diagnosis comes along."
Dakota went to mainstream primary school until she was seven but changed to a specialist school to ensure her needs were being met.
Mary recalled: "It was the best decision we've ever made. She adapted quickly and felt more comfortable in her new school. Before that, she often didn't want to attend school as she was aware of her peers exceeding her."
Dakota needs daily physiotherapy, regular medication and uses a standing frame and leg splints to get around. She's had surgery to increase mobility in her knee and both her parents have given up their careers to care for her.
Yet she's thriving, as Mary reflected: "The things that children like this go through mean they develop their character and strength. They become these brilliant little packages."
Dakota's wish
August 2020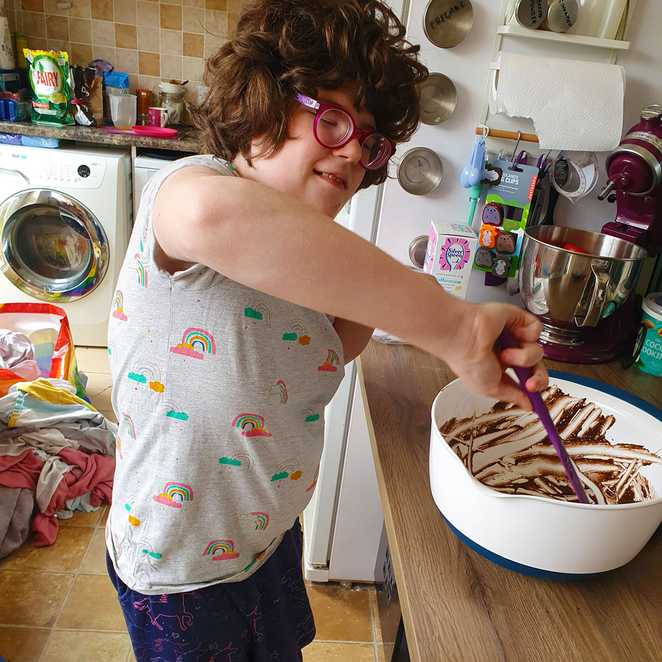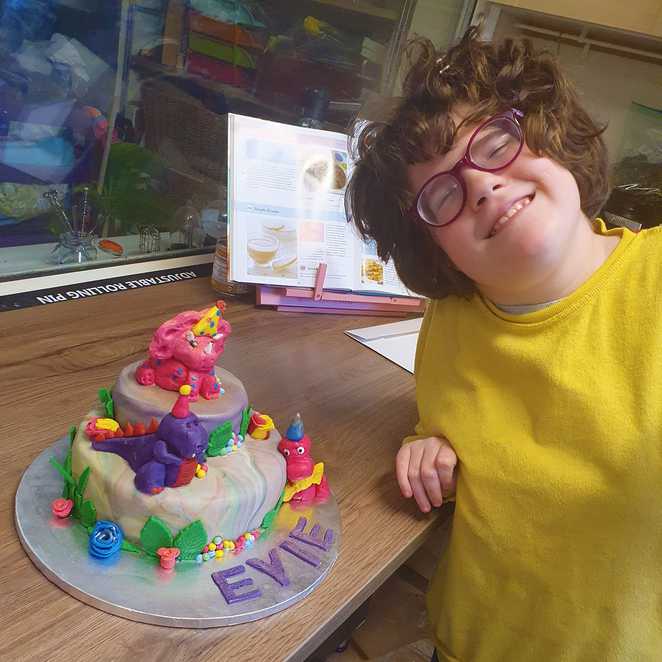 When lockdown cancelled her wish and meant rock climbing was off limits, Dakota became very low.
"It was a time of damage control. She was very poorly for 12 weeks so it was an absolutely horrible start to lockdown," Mary told us.
Cooking became Dakota's passion and she picked up tips by watching cooking programmes and then cooking meals for her family.
In true Dakota fashion, she once cooked a three-course meal, which she charged her diners for! Mum acted as waitress, whilst Dakota of course was head chef.
Cooking and baking became her refuge from all the bad news. Gradually, Dakota's excitement grew at the idea of changing her wish to have her own cooking equipment, as did dad's, Robert, who used to be a chef!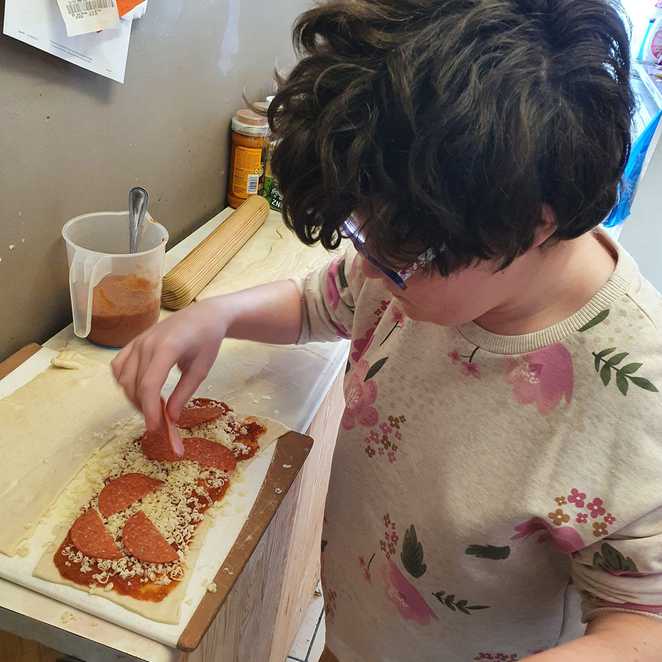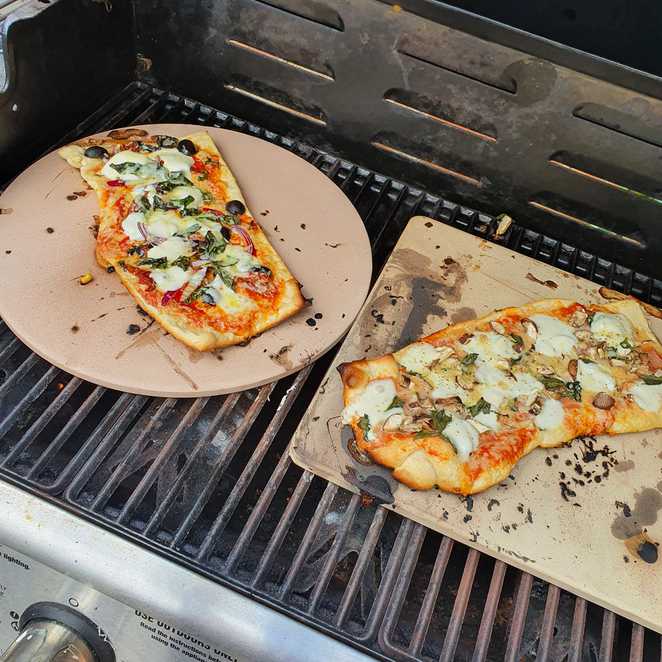 When Mary called Dakota's Wishgranter, Kerry, she explained how kitchen equipment would be life-changing for Dakota – helping her independence and permanently enhancing her life.

Kerry was thrilled and got busy ordering a mixer, pans, baking tins, cake decorations and all sorts of other treats and gadgets to be delivered to Dakota's home to create her own baking station.
Mary said: "My favourite moment of the wish was hearing the excitement in the Wishgranter's voice when we explained the change of wish. Nothing was too much trouble and the parcels just kept on arriving! We have had to build Dakota an extra bit of kitchen to house it all!"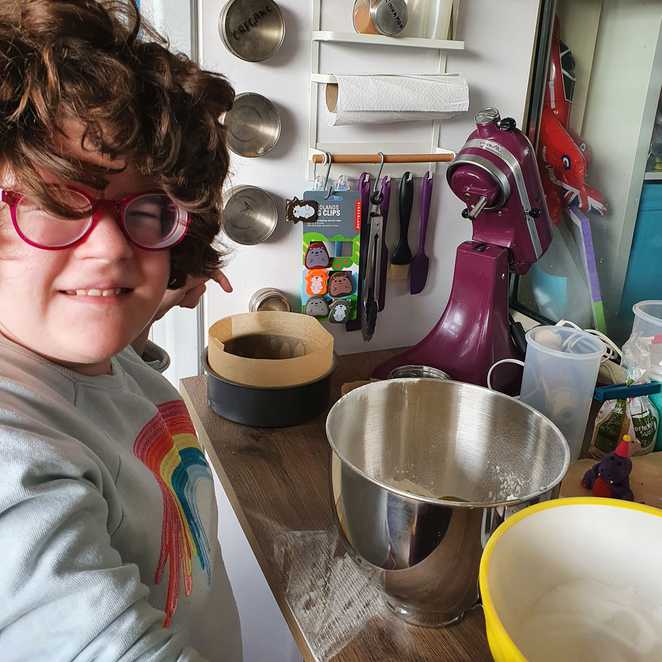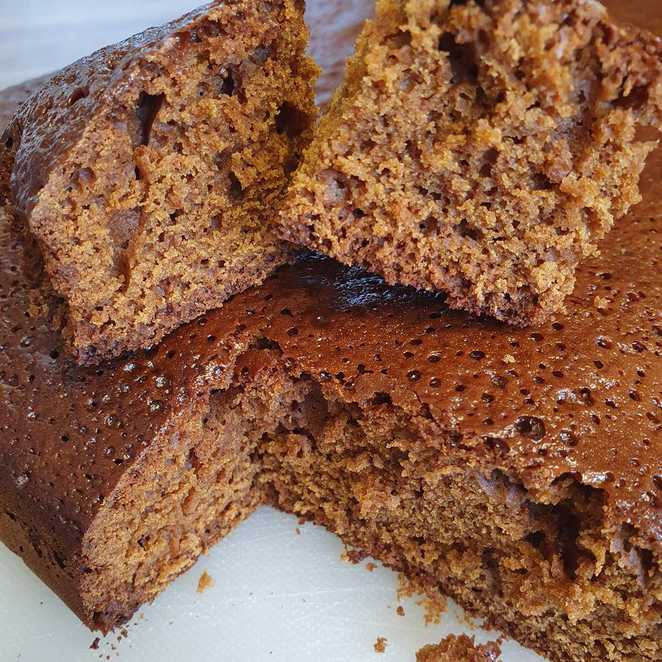 The impact of Dakota's wish
February 2021
Mary shared: "Dakota's favourite moment of her wish was receiving all the deliveries and unboxing all the parcels. She was overwhelmed with joy to see all the brilliant gadgets, books and sprinkles."
"Dakota has flourished! Her baking and her love of baking have grown so much. The pandemic has been extremely hard on Dakota's mental health and the physical challenges of her disability, but her wish has meant she can still follow her passion even on the toughest days."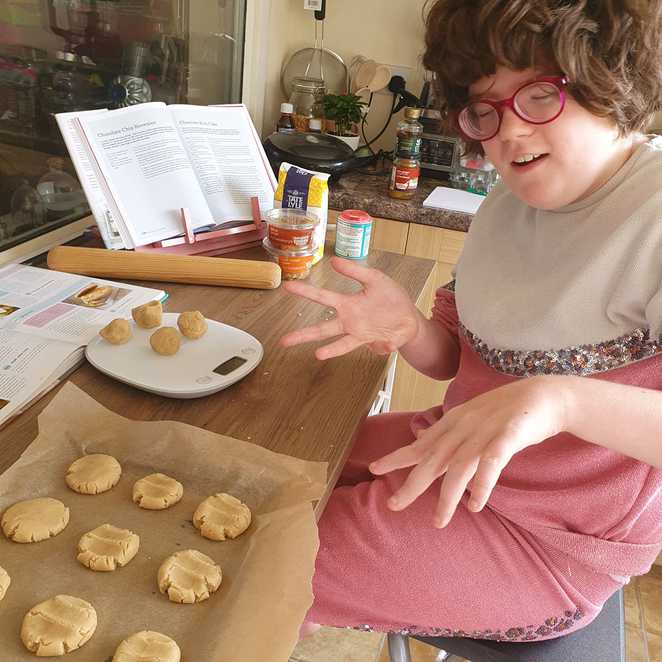 "Throughout all of this, Dakota has been making birthday cakes for friends and family, treats for people 'just to spread a little happiness' and now she makes the best ginger biscuits I've ever tasted!
"The ability for her to be nearly independent with it all has been life-changing and awe-inspiring. We have been using baking and cooking to improve her Maths, English and reading skills during this current lockdown as a break away from the laptop (and games console!)
"But the biggest impact is the ability for us to spend time as family, which means we can do something together - not us do it and Dakota watch."
"That one special moment can change a child's life forever. It can change a family's life forever. The happiness that a wish can bring is a beacon that shines through tough times."
Read about 11 year old Micaela, who wished to be a chef for the day in a top London hotel.
Meet Micaela
Find out how you can get involved and help to grant life-changing wishes for children like Dakota.
Get involved
Find out more about the wish journey, from referral, right through to the wish and beyond...
Read more
We rely on generous donations from people like you to grant wishes. Your donation will make wishes become a reality for critically ill children, supporting them where the need is greatest. Thank you.