Whether it's a birthday, wedding, or any other occasion, you can use your special day to help change the lives of children with critical illnesses.
By asking friends and family to make a donation instead of buying gifts, you'll be bringing happiness to some very deserving children – and their families too.
Getting married or looking for a wedding gift?
Our wedding favours are a wonderful way of spreading joy even further! We have table place cards, favour cards and star pin badges to choose from. Wedding favours are currently unavailable to purchase online; however, we can still provide these in return for a suggested donation to Make-A-Wish. Please contact our Supporter Care team for more information.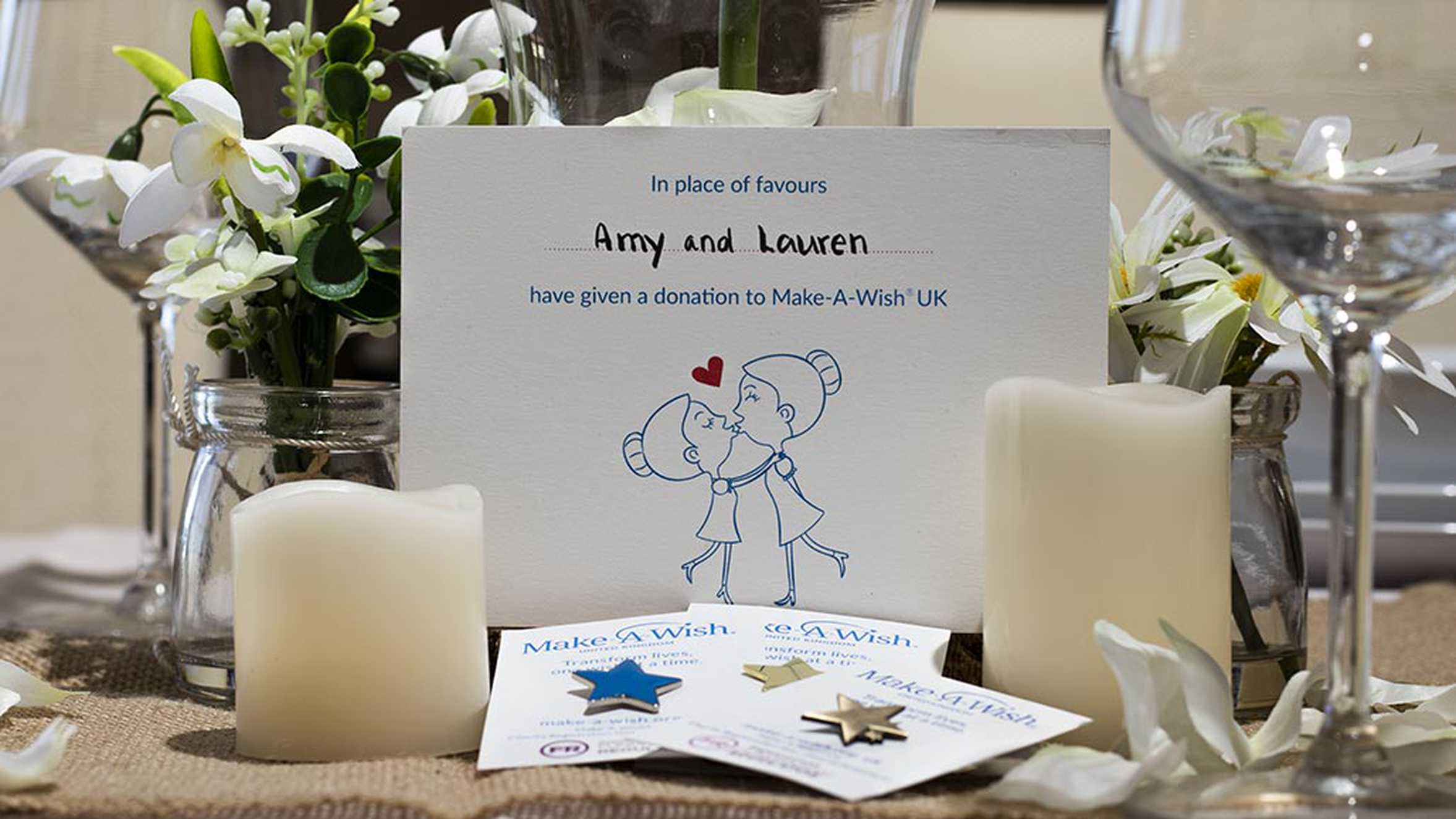 Want to fundraise at your celebration?
Thank you so much for thinking of us at this very special time for you and your family. Whether it's your wedding day, big birthday, anniversary or anything else that you want to celebrate – you can help us grant life-changing wishes by raising money for Make-A-Wish.
Let us know about your special event by registering here and one of our team will be in touch soon. We can arrange to send you some information leaflets about our work to have on-hand for your guests, buckets to collect donations and of course, it wouldn't be a party without some balloons and banners!
You can also set up an online donation page, such as JustGiving, to reach family and friends who may not be able to attend your special event but want to help you raise money for life-changing wishes.