CharityCars.co.uk take the hassle out of getting rid of your car and pass the value on to us – you don't have to pay a penny!
Whether you have a scrap or used car you'd like to donate, CharityCar.co.uk can help. If your car is ready to scrap, it'll be responsibly recycled and we'll receive 100% of the car's scrap value. Or, if there's enough life left in your old car, they'll raise the maximum donation value by auctioning it.
Recycle your old printer cartridges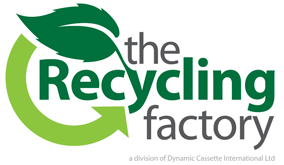 Through The Recycling Factory you can recycle your printer cartridges and turn them into donations that'll help us grant life-changing wishes.
To download a freepost label visit www.therecyclingfactory.com or call 0800 091 0696 for more information.