Working for Make-A-Wish
We create life-changing wishes that restore the childhood critical illness often takes away, bringing light and joy to children and their loved ones at the darkest of times, leaving a profound and lasting impact on all their lives.
However, we can't currently be that light for everyone.
We're looking for creative, ambitious people who have a passion for working collaboratively to help us step that much closer to achieving our ambition: to grant a wish for every eligible child.
If you share our passion for this mission, feel a natural affinity with our values and see how you could support us in reaching our goals, please take a look at our current vacancies and send us your application. We'd love to hear from you!

What's it like to work at Make-A-Wish?
Meet a Wishgranter
Imagine how amazing it would be to make children's wishes come true every day! Here, Wishgranter Erica tells us how proud she is of her role at Make-A-Wish and what being a Wishgranter means.
Our Values
As an organisation, we're committed to being child-led. Wish children are at the centre of our decision-making and always come first. An example of this is STARboard, our children and young people's board. STARboard brings together a group of young people from across the UK, who've had a wish in the last two years and who now play a valuable part in guiding our direction.
We strive for excellence and have integrity - we are honest and treat everyone with respect.

We want everyone who is part of Make-A-Wish to feel inspired, capable and empowered to help grant life-changing wishes for children with critical illnesses. Therefore our values are:
We are dedicated, creative, kind and caring. We earn the trust of our wish children, their families, the communities in which we operate and our supporters. We consider the impact of our actions on others.
We are one community united in our ambition to bring lasting impact to every child and young person, and their families. ​We stay true to who we are, stand up for what we believe in and our differences are celebrated.
We believe in the dreams of every child and young person. ​We inspire hope and courage to search for rainbows and reach for the stars. We build excitement, invent, create and do things that have never been done before.
Equality, Diversity & Inclusion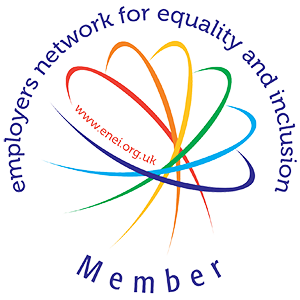 Make-A-Wish is committed to attracting and recruiting a diverse team. At the first stage of the recruitment process we ask applicants to complete a short form that focuses on questions relating to the role being applied for. The recruiting manager receiving these will not see personal details or career history when confirming which applications will then be taken through to the interview stage.
We want to create an inclusive workplace that reflects the diverse communities around us and where everyone feels valued and empowered to succeed. There is more work to be done, but we are holding ourselves accountable by making a commitment to the EDI Charter here:
Benefits

You'll also benefit from a work environment providing:
Competitive salaries
26 days annual leave with the option to buy more
An additional day's leave on your birthday
Flexible working arrangements
Access to our Make-A-Wish skills portal
Access to a pension scheme into which we pay 4% of the value of your monthly salary value
Two days of additional paid leave a year to volunteer
Access to wellbeing support, training and events, including a wellbeing and retail discount platform, Mental Health First Aiders and occupational health
Enhanced maternity pay for eligible employees (12 weeks at 100% of your salary (to include statutory maternity pay due), followed by 27 weeks at SMP)
Season ticket loan
Cycle to work initiative
How we work together to #LightUpTheDarkness
Our primary focus is on outcomes rather than time because it's outcomes that help change children's lives for the better. In summary it means that:
Within our contracted hours, everyone has their own working pattern and working style that needs to be respected by everyone else. As long as we achieve our objectives, whilst supporting others to achieve theirs, we can work at any time and in any place.
Nobody needs to 'look busy' and everyone is empowered to manage their own time – if you're working too much in any given period of time, you need to take that time back to recuperate – this is not managed by any formal system but relies on trust and individual working closely with their line manager and the rest of the team to find solutions that are best for everyone.
When we organise meetings, we do it with a plan and a purpose; meetings are here to increase connection and collaboration, not to fill people diaries unnecessarily.
We support each other beyond our roles as needed e.g. help other teams when they're exceptionally busy
Annual leave is for you to rest and re-charge, not to be anxious about return to work so we encourage pre and post-annual leave planning to minimise anxiety around taking time off work.
Our main working hub is located in Reading, Berkshire. Everyone joining the organisation does so on Reading-based contract (i.e. with Reading being the primary place of work); however we want to attract people from the whole of the UK so we'll only ask you to be in Reading on a regular basis if your role requires it. If that's the case, it will be specified in the job description. Otherwise, we expect everyone to be in Reading on occasions specified in our meetings' calendar (approx. 10 times/year, depending on your role). Currently, we reimburse expenses for travelling to Reading on those occasions – it is reviewed on a regular basis and subject to affordability. However, if you travel to Reading only to fulfil your job responsibilities, then we won't reimburse expenses.
We create life-changing wishes that restore the childhood critical illness often takes away, but we can't do that without looking after our own internal sparkle and magic. All of the above therefore supports what we do.
If you'd like to see a full copy of the Make-A-Wish Ways of Working, please contact us via [email protected] and we'll be happy to share the document with you and/or have a further chat.
Work experience
Unfortunately, we're currently unable to offer work experience or internships. Search our volunteering opportunities to find out if there are any short term or one-off roles available or take a look at our job vacancies.