We are currently reviewing our patrons and ambassadors.
Our patrons, ambassadors and friends are volunteers who help us with wishgranting, fundraising and profile-raising activities.
Batia Ofer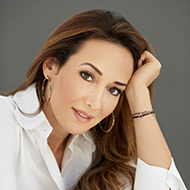 Batia Ofer is the force behind The Art of Wishes Gala, which has incredibly raised over £9 million for Make-A-Wish over the years.
Batia has been involved with the Foundation for more than 15 years now and is Chair of Art of Wishes, a patron of Make-A-Wish UK, Honorary President of Make-A-Wish Israel and Honorary President of the Global Shared Appeal.
She also oversees the Idan and Batia Ofer Foundation, which supports initiatives in the fields of education and fostering peace in the Middle East. The Foundation's notable donations include a £25m gift to fund the Sammy Ofer Centre at the London Business School. It also established the Sammy Ofer Fellowship Fund for Emerging Leaders from Israel and Palestine, in conjunction with the Harvard Kennedy School of Government, to help promising students from the region attend the School. Batia also sits on the international board of the US Middle East Project, a US-backed initiative aimed at achieving a dignified settlement to the Israeli-Palestinian conflict.
Batia is an avid art collector and committed philanthropist. Since moving to London in 2013, she has curated one of the leading family-owned collections of post-war contemporary art and is an advisor for Sotheby's.
Robert Small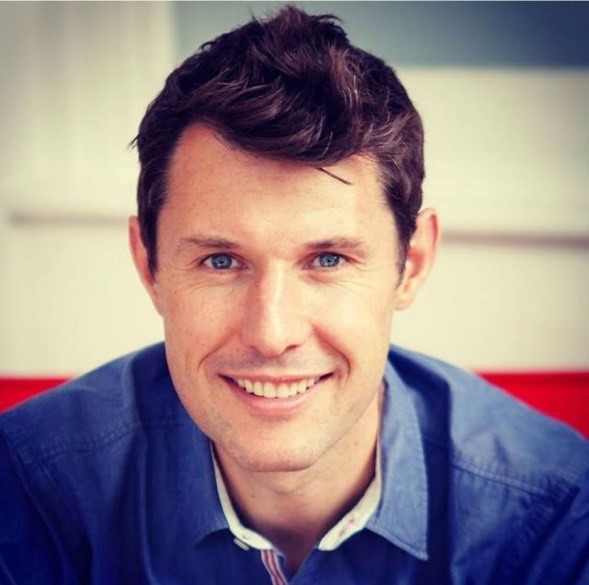 Robert Small is the man behind the global leader in digital games, Miniclip. Rob co-founded the business in 2001 and went on to lead it for two decades as CEO before stepping into his role of President in 2020.
Rob transformed Miniclip from one of the largest online game websites in the world, to a major global mobile developer and publisher. Under his innovative leadership, Miniclip successfully grew its audience to more than 250 million monthly users in over 195 countries and across six continents, with Miniclip franchises generating more than 2.5 billion downloads.
As an entrepreneur and passionate gamer, he has provided Make-A-Wish with invaluable support in a variety of ways since becoming a Patron for Make-A-Wish in 2020. From being the driving force behind the charity's progress within the gaming industry to lending strategic advice and insights. Rob is a true champion of Make-A-Wish who has been instrumental in supporting the charity to grant life-changing wishes for hundreds of critically ill children.
Rob told us: "With two young children of my own, I wanted to support a charity that was really making a difference to the lives of kids all around the UK. Make-A-Wish has a mission and purpose that really fulfils that brief and I am thrilled to become a Patron."

Ian Morton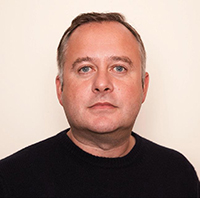 Ian is Senior Vice President of International Promotions for 20th Century Fox, based in London. He oversees all commercial partnerships for films made by the studio and that's included working on productions like the 'Ice Age' franchise and 'Avatar'. Prior to working at Fox, Ian held executive roles at Warner Bros. and was involved in the rebranding of the Odeon cinema chain.

Oliver Cookson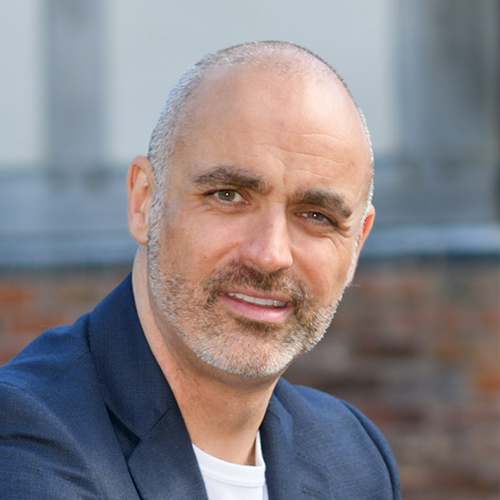 Oliver, who grew up in Manchester, comes from a working-class background. After completing a modern apprenticeship in IT, he became a self-taught contract website developer for major global organisations, before combining his technical abilities with his love of fitness and nutrition to launch Myprotein® in 2004 with just a £500 overdraft.
Oliver, who joined our patrons in 2020, is now an author and businessman as well as the presenter of the podcast 'Bootstrap your Life'. He said "It's clear to me that Make-A-Wish makes a huge difference in the lives of children facing critical illness. I love what they do and am honoured to become a patron of the charity. I hope that together we can give some joy to many more children."

Graeme Sands
Graeme is Managing Director of Conance Limited, a leading Independent Trade finance company supporting the SME market in the UK. He has been joint Chairman of the Winter Ball Committee since 1999. He was initially a guest at the Ball, and was captivated by the wonderful work of Make-A-Wish. This inspired him to become a Patron in 2006 and he has been involved ever since - making a difference to so many children and their families.

Leslie Rose, OBE (Life Patron)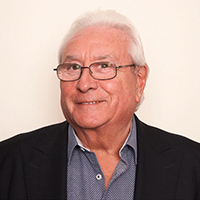 Leslie has been part of Make-A-Wish since the charity's inception in 1986. He organised the first fundraising Winter Ball in 1989 and as a result of its success, Leslie played an integral role in the implementation of its sister event, the Spring Ball, formerly known as the Valentine's Ball. With the support of two committees and all those who attended, these two Balls have raised more than £16 million for the charity. In 2015, Leslie was awarded an OBE in the Queen's Birthday honours list for Services to Families and their Children and in 2017, Leslie became the first Life Patron for Make-A-Wish as a result of his tireless contribution and passion for the cause.
Bradley Walsh
Jessie J
Justin Fletcher, MBE
Simon Moran
Stuart Tucker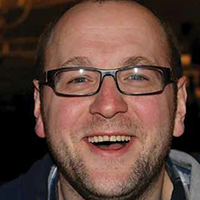 Stuart has been responsible for the organisation of around 30 Make-A-Wish Winter and Valentine's Balls. He has worked closely with Leslie Rose each year to achieve the wonderful experience our guests receive on the night. Stuart became an ambassador for the charity in 2015.
Additional Ambassadors
Under review
Angela Costello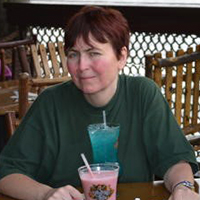 Angela started volunteering for Make-A-Wish in 2012. She visits the children who are referred to us to find out what their Wish is and has also taken on the role of training volunteers who are new to this. Angela is chair of our fundraising group in Portsmouth. She is a Public Speaker and is always looking for opportunities to promote the charity. She has done a number of talks at local schools and also looks after our collection tins in the area. She is a key representative for Make-A-Wish in the Portsmouth area and will always volunteer for activities within this area, but is willing to travel too. In addition to all of this, Angela supports our special events.
Toni Findley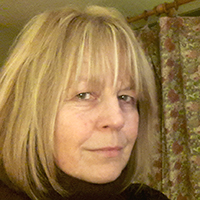 Toni's son Matt had a wish to swim with dolphins granted in 1992 and that inspired her to start volunteering for us in 2015. Toni visits lots of our wish children to talk to them about their Wish and the empathy she shows families, because of her own lived experience, is immeasurable. She has mentored colleagues who are new to this role and been a great support to them. Toni has also helped with fundraising activities by telling her story at events, by organising bucket collections and through selling Christmas cards. Toni was our most active volunteer between 2017 and 2018.
Paul Blakeborough
Paul started volunteering with Make-A-Wish in 2013 and since that time has become involved in many areas across the organisation. He visits wish children to capture their Wish and regularly appears at superhero wishes dressed as one of his Marvel/DC alter-egos (such as the Green Lantern for George's wish). He also assists our families on the day of their wish to ensure their experience is the best it can be. Paul also raises awareness and funds for Make-A-Wish: he makes appearances in costume where he requests any fee be donated to us, he regularly helps at our Spring and Winter Balls, organises talks at local businesses and universities and, undeterred by a skydive for us, he also completed a sponsored abseil down the Orbit dressed as Deadpool!

Ruth Briggs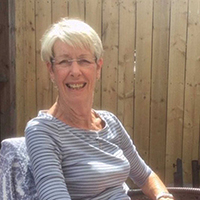 Ruth has been a Make-A-Wish volunteer for 10 years and has been one of our most active Wish Visitors, capturing the Wishes of more than 30 children in one year. In 2015, Ruth became a Wish Visitor Trainer and last year she led one of our flagship training events in Manchester as well as some local training sessions. In total she helped to train 30 new Wish Visitors as part of our recent recruitment drive. Ruth is also part of our Wish Visitor Community Leader pilot and has been a welcoming and friendly point of contact for our new volunteers in Yorkshire and the East Midlands.

Shane Coleman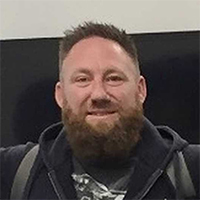 Shane has been volunteering with Make-A-Wish since 2007 and during this time he has visited over 100 children in order to discover their Wish. He is often involved on the wish day itself, ensuring our children have the best day possible. Several years ago, Shane became a Wish Visitor Trainer – training new volunteers in best practice while always ensuring that the child is at the centre of everything we do. He is now a Wish Visitor Community Leader. In this role he supports all volunteers in Northern Ireland, offering guidance and providing a point of contact. He has established a channel by which all Wish Visitors in the region are connected and has plans for team-building activities also. Shane is also an active fundraiser, delivering talks to local organisations and attending fundraising events. He is extremely passionate about the work we do and the impact it has on children's' lives.