Donate a gift in kind
You can help us grant magical wishes for critically ill children by donating your goods, skills and services!

What are gifts in kind?
Gifts in kind can range from a holiday home, allowing families to spend quality time together – something that was taken away from them during ill health, a gift card for a shopping spree of child's dreams, to photography skills to capture the essence of a wish forever. They are so much more than just donations of goods, services, skills, and experiences; they carry magic of hope and joy that brightens children and families' lives in their darkest times.
We simply couldn't grant life-changing wishes without the support and generosity of people like you! Whether you can offer a ride in a limo or make a mermaid tail, we want to hear from you!
How to donate a gift in kind
Simply follow the steps below and let our team take care of finding the perfect home for your offer. Please note, our wishes are just as unique as our wish children and in some cases, it may take some time for your donation to be used.
View our wish list for ideas and items we require for our upcoming wishes. Or donate a gift in kind if you already know what you'd like to offer us.
View wish list
Submit your offer along with any required documents. Check out our GIK Guide to find out more about the type of documentation we may require.
View our guide
Sit back and let our team contact you, and then wait for your offer to help create a magical experience for a critically ill child.
Your gift could help more children like Amber
Amber's wish to have a festival allowed her to have a day that was all about her, rather than her brain tumour. Below, you can watch a video of how Amber's vision came to life thanks to donations of gifts in kind from people like you. With your support we can bring joy and happiness to children who need it the most. The donations included services such as designing and printing t-shirts and leaflets, a silent disco, children's entertainment, catering, as well as photography and videography skills.
Browse the list of goods and services we're currently trying to source for upcoming wishes.
View wish list
Find out more about what a gift in kind is and how your gifts can help wishes become a reality for critically ill children.
View our guide
Unfortunately we just don't have the room to take donations of large quantities of toys and gifts; however, we often require certain items to enhance our children's wishes. We have created an Amazon Wish List where you can help to make this wishes a reality by purchasing a gift for a child.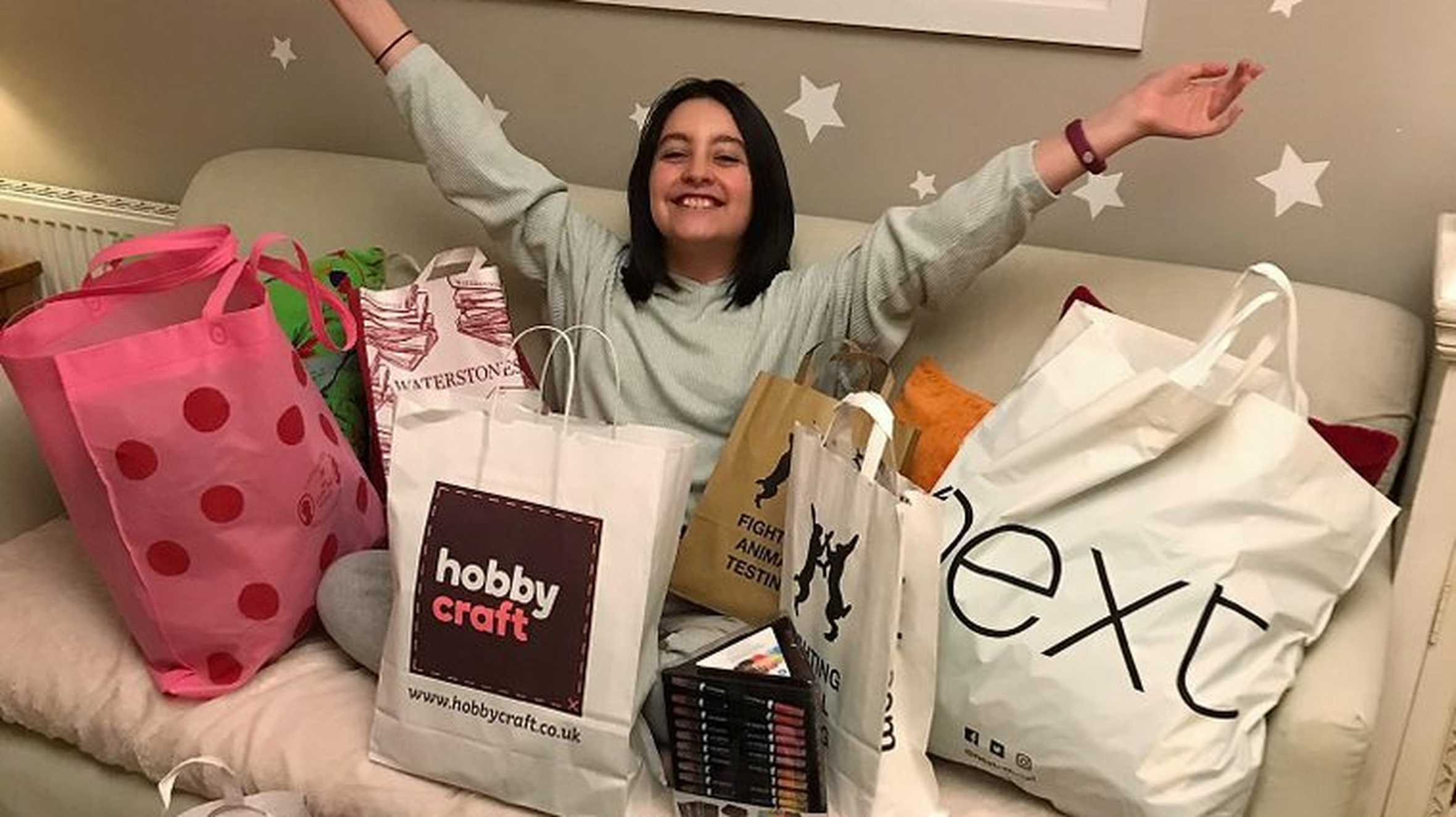 Please see our Amazon Wish List where you can purchase all sorts of goodies for our wish children! Your gifts may be used to build excitement for a child's wish or they could even be a part of a wish itself!
All you need to do is add the items you'd like to purchase to your basket, and at the check-out, be sure to select our Make-A-Wish UK delivery address. Once your items arrive at our hub, our Wishgranting team will send them out to a wish child, spreading the magic and joy that your kindness brings.