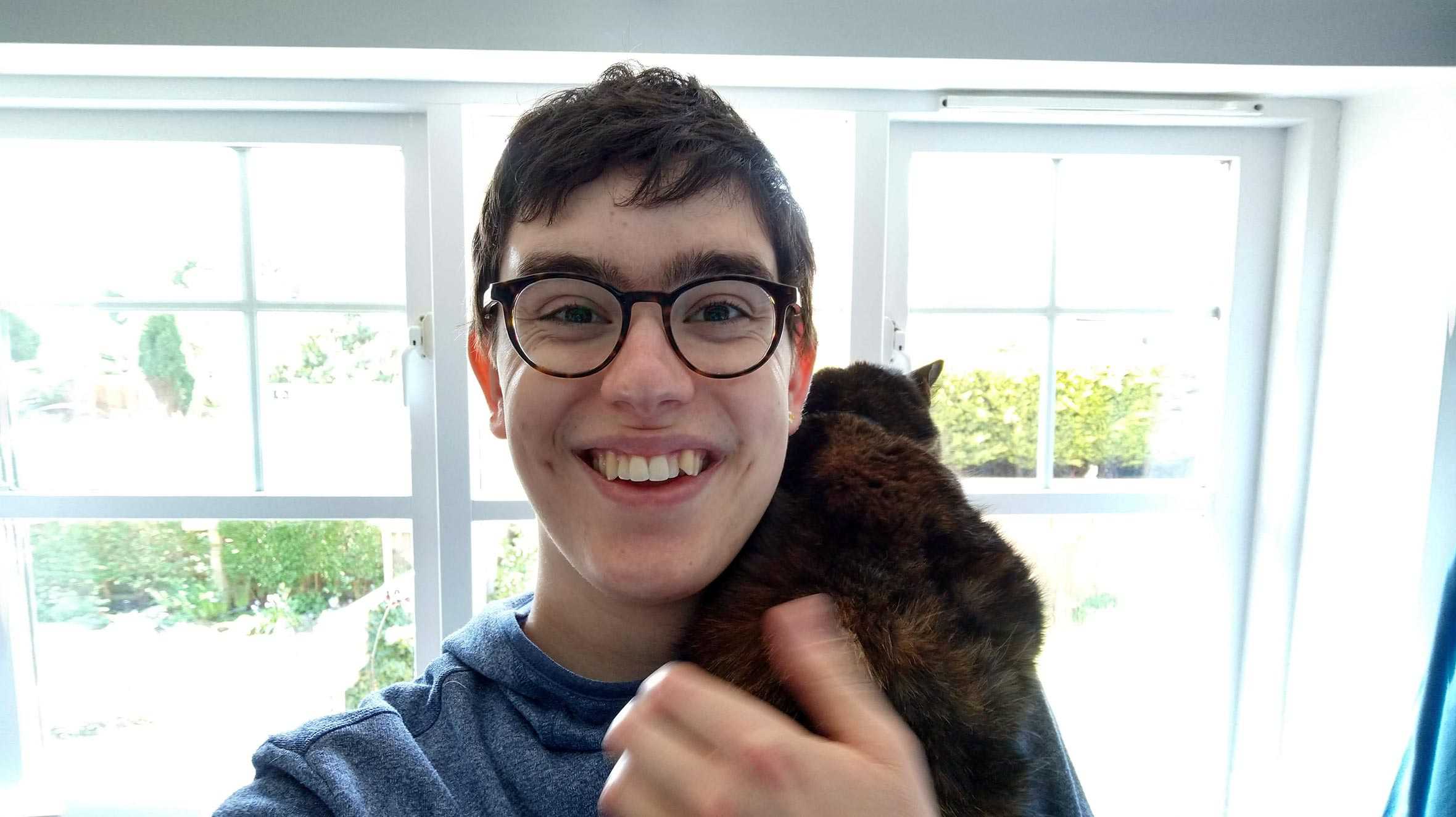 Kaleb Ells, 19, from Birmingham, joins STARboard as one of the older members, and hopes to use his experiences and skills to spread awareness of Make-A-Wish's wish-granting and support for children across the country. In 2018, following a brain haemorrhage and tumour diagnosis three years earlier, Make-A-Wish granted his wish to have a top-of-the-range computer, which he uses to blog about his experiences with a brain tumour, edit photos, and create content for Birmingham Children's Hospital and other charities.
Kaleb has always enjoyed storytelling and shares his experiences to help support others who find themselves in similar situations, hoping to encourage awareness that our emotions are valid and valuable responses to what we encounter in life. Over the last 5 years Kaleb has written and spoken at events for The Brain Tumour Charity , Teenage Cancer Trust, and Birmingham Children's Hospital, all while achieving top grades in his A-Levels and holding positions including Head Boy and Editor of his school's magazine. His passion for writing and hard work ethic have also achieved him a well-earned position to study English Language and Literature at Oxford University later this year.
Kaleb's hugely excited to be a part of the STARboard team and to work with it's marvellous members!
Meet the other STARboard members