What do you live for? Take a moment before answering. The reason I ask is that many people regard someone to be alive if they have a pulse. However, I believe it's more than that. Some people living with a serious condition are simply existing. Humans need a positive interest in something in order to feel alive.
In 2012, at 14, I had nothing to live for. I was suffering with no relief and knew that would end if I refused to take the antibiotics. My play therapist sat with me and told me she understood why I got angry and refused treatment. She then told me that living was worth it, despite the long-term picture, because if I took the medicine, I'd be stable enough to have a wish and possibly meet a certain celebrity I had a love for: Justin Bieber.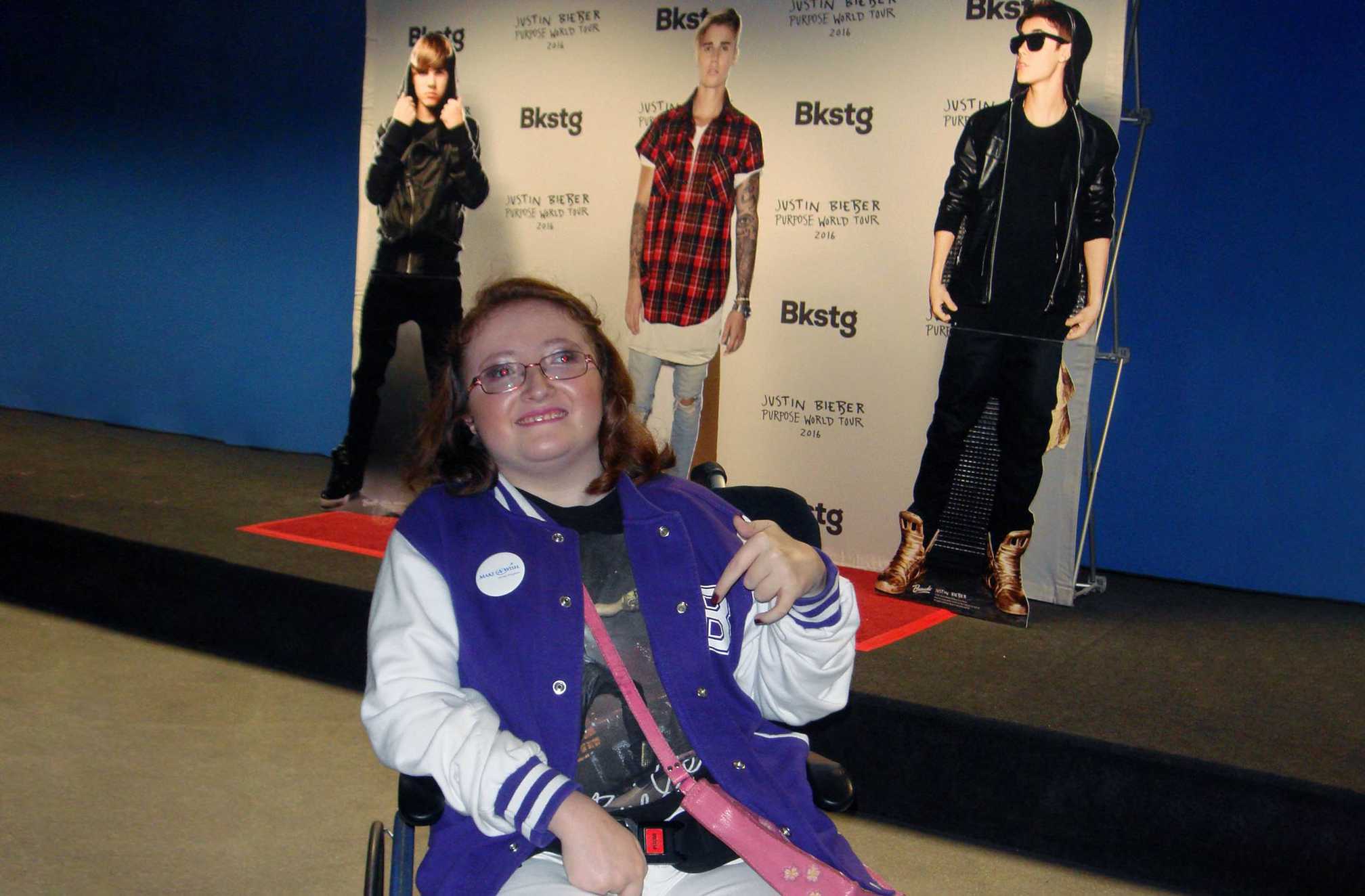 The importance of a Wish
Curing a child is vital, but sometimes granting a Wish is just as crucial:
Some children need a break from gruelling treatments. Even if they have the best doctor, without a Wish, they'll stop fighting the illness and start fighting their medical team because all they know is pain. Adults have emotional limits and so do young people.

Despite billions of pounds going into medical research, so many serious illnesses will not find a cure within the lifetimes of those that have them. My illness is likely to limit my life expectancy and often the pain and fatigue are a struggle. I have lost many friends; none had a chance at a long life and a large number had my condition. Thankfully, most had a Wish, so whenever I have low energy, an army of beautiful ghost warriors whisper in my ears that they are proud of how much I still battle. I do it for them. I do it for all children who will never have a childhood.

Even those children and young people who are cured need a Wish because the cure didn't come from one, painless night in hospital. It came from many - possibly thousands.

In my view, a Wish is not a treat, it's treatment. Normal treatment is aggressive and cruel to a small body and a bewildered mind. Wishes are gentle; Wishes are compassionate; Wishes are unique to each child. They treat the soul. They leave an indelible mark on a family: a positive one with smiles. It's as unforgettable as the day parents break down at the realisation of the potential (or inevitable) loss of their baby, but instead they break down due to joy - previously an alien concept to them.
My Wish
My Wish was the first time I felt important and beautiful, because Justin told me I was. My disability makes handwriting difficult, but Justin understood every word I wrote in the card I gave him. That made me feel loved in a way I've never felt. Despite being an A Lister, he was flattered to be my "One True Wish". I also feel loved when I think about money being raised for me by selfless people I'll never meet.
Thank you
Your support can be a torch in a long, dark tunnel - whether it helps a child escape it, or just helps them cope with being stuck there.

"I write this in memory of every Peter Pan and Sleeping Beauty that I miss. They and Make-A-Wish reduce my fear of my condition. My friends left legacies, so will I. I send my love to everybody affected or likely to be in the future by the power of a Wish."
Other inspirational stories
Everyone has a different reason for supporting Make-A-Wish - read about some of our other #WishHeroes below.
Dawn is a Paediatric Oncology Nurse and Make-A-Wish fundraiser.
Read more
Lucy is a Wish Child and Make-A-Wish fundraiser.
Read more