London Landmarks supporter stories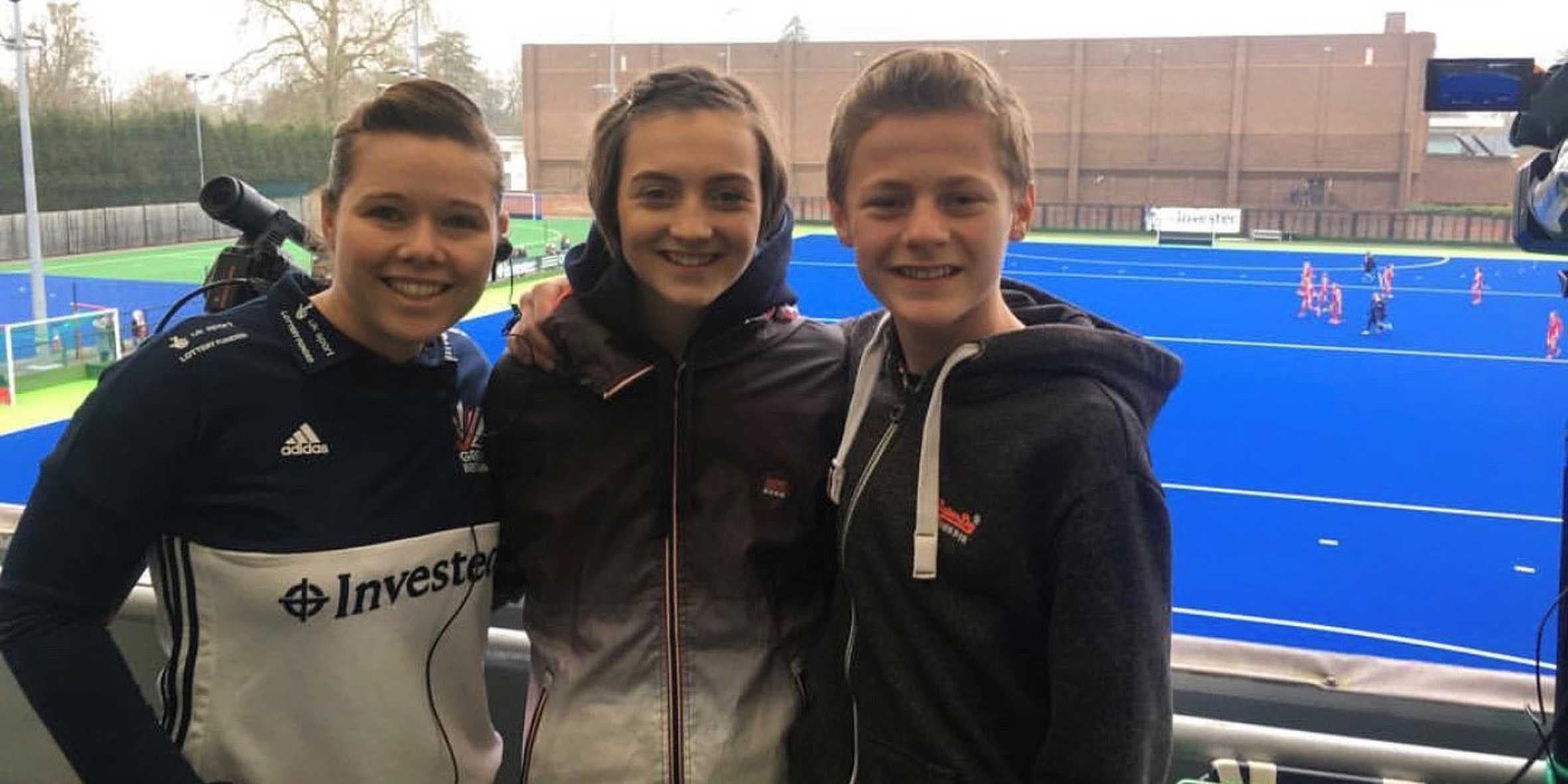 Meet Lucy
Lucy, 14, was living with Hodgkin's Lymphoma and undergoing intense cancer treatment. Her wish was to meet and train with the GB hockey team. However, as they were training hard for the 2016 Rio Olympics at the time, this element of her wish had to be put on hold. Lucy was therefore offered a wish enhancement – to perform in a pantomime as part of a television campaign for Make-A-Wish!
Treading the boards
"It was such an incredible experience as I was surprised at school in a PE lesson on live TV by the presenter Fearne McCann for 'ITV This Morning's Week of Wishes'. I was driven straight to Liverpool where I was greeted by Alison Hammond and all the cast who were performing Cinderella at the Floral Pavilion."
Straight away the cast got Lucy set up with a costume and some lines to read. The very next day, she performed in the pantomime as the Fairy Godmother's Assistant.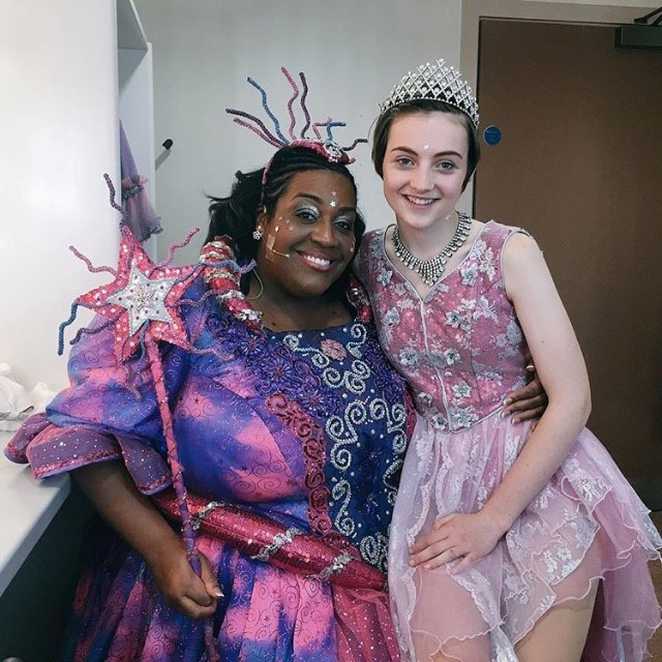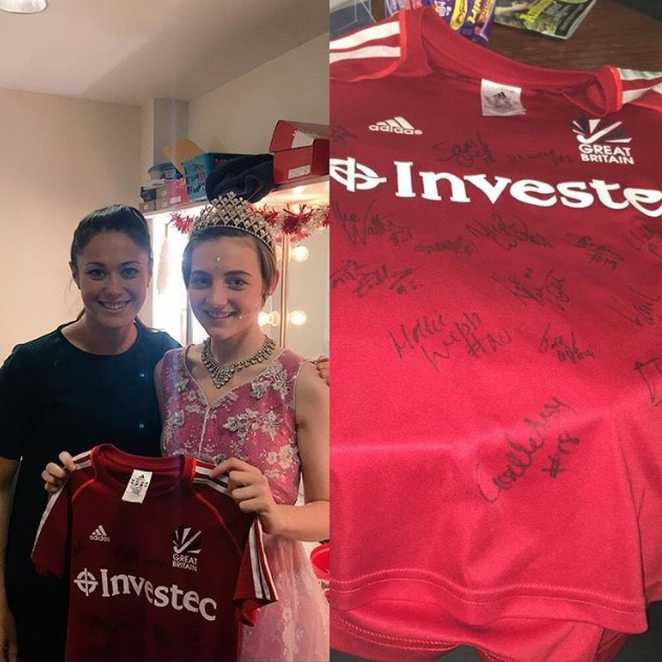 "Oh no you didn't!"

As an added treat, Lucy's Wishgranter arranged for GB hockey player Sam Quek to surprise her in the dressing room with a signed shirt.
Lucy said: "It was such a huge shock and she even sat in the audience with my family... my nerves were even worse going on stage knowing she'd be watching. But I honestly wanted to stay and carry on doing every performance till right after Christmas!"
Encore
A few months later, we were thrilled to be able to grant Lucy's wish! A letter dropped onto her doormat telling her that she was to meet and train with the GB women's hockey team, who had recently won gold at the Olympics. She was taken to the squad's training ground in a Rolls Royce, greeted by the team and shown around their brand new training facilities. Later, she watched them play against Ireland and received a 1:1 training session with top player Susannah Townsend.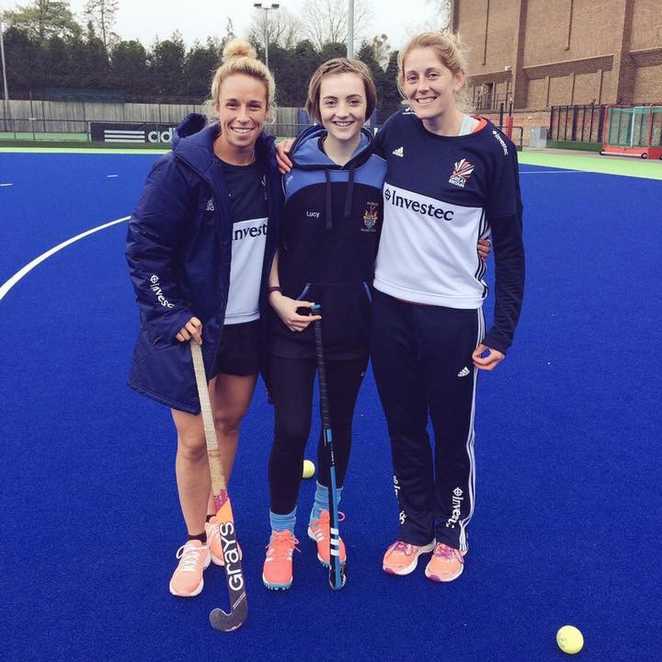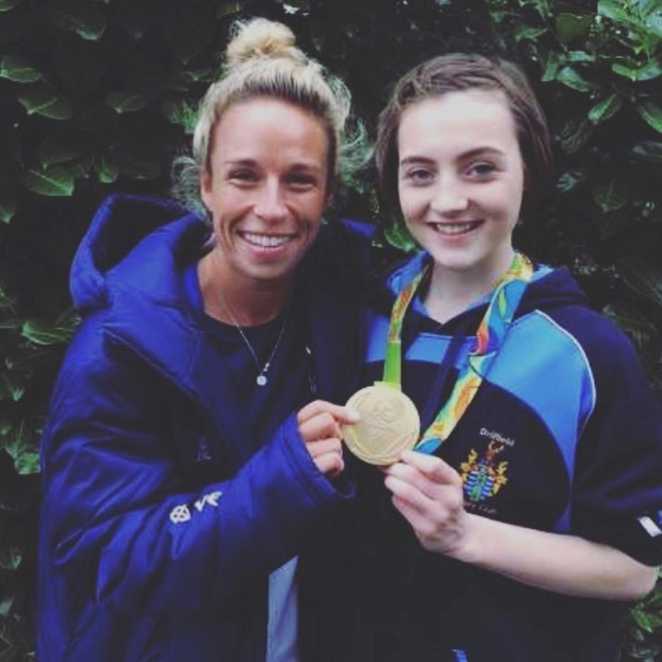 "I was so excited as I absolutely love playing hockey and when I was on treatment for cancer, being told to ease off sport and rest my body took such a huge impact on my mental health, fitness and self-confidence. Playing hockey has to be my happy place. This day made my love for the sport even stronger! After my wish I was invited by the squad to Lee Valley to walk out with them before the game and was given VIP tickets to watch them against Argentina."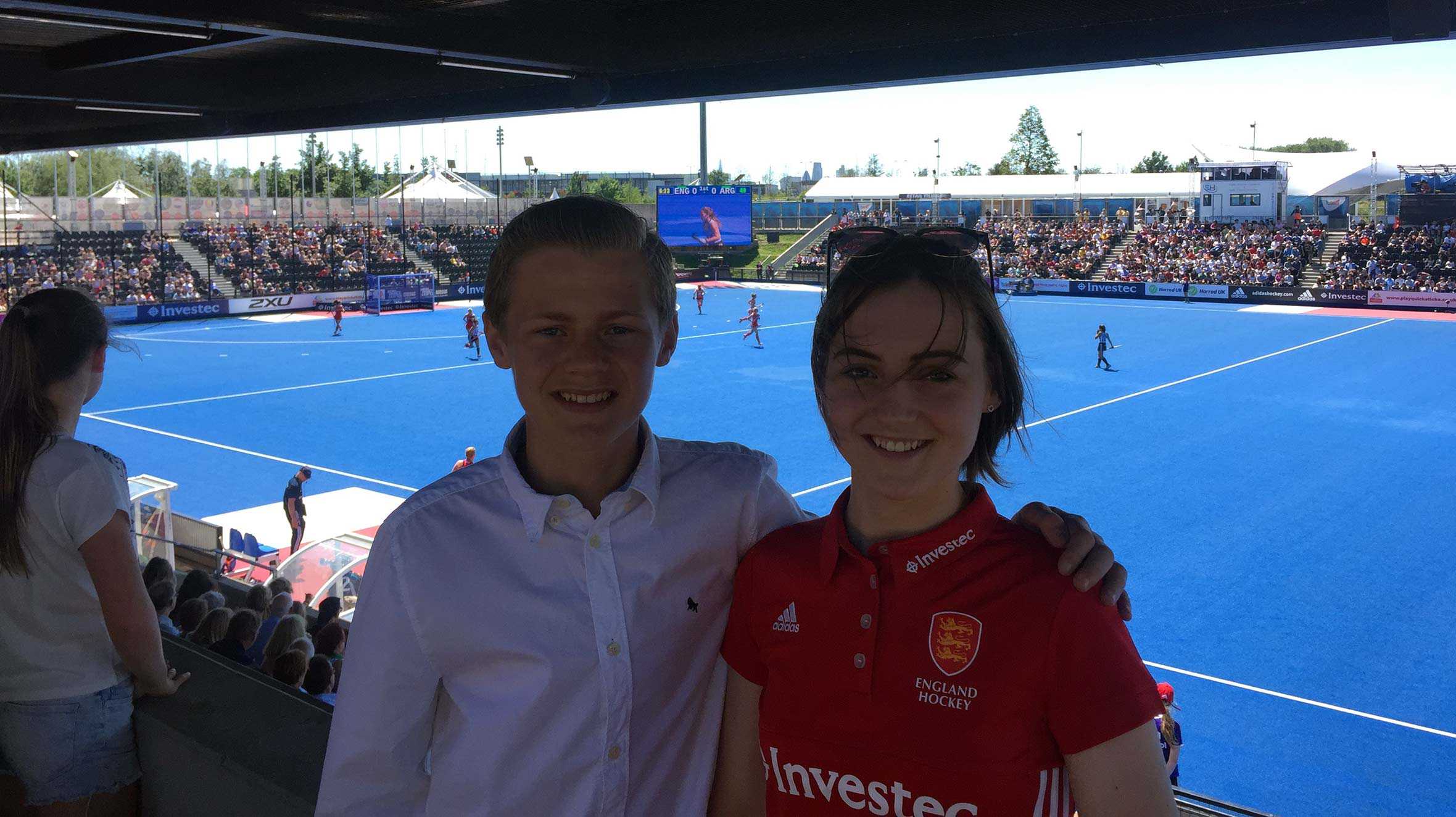 "Both of those experiences were extraordinary and to this day I feel so lucky to have been granted this once in a lifetime opportunity. I hold Make A Wish so close to my heart and that's why it feels so right to run the London Landmarks Half Marathon for you guys. I would love to help grant other children's wishes by allowing them to have just as good memories as I did, as they'll last a lifetime!"
Lucy's wish story will always be incredible, and we're so excited to have her on the 2020 Landmarks team so that she can help to create even more memorable wishes for other children and their families.
Other inspirational stories
Everyone has a different reason for supporting Make-A-Wish - read about some of our other #WishHeroes below.
Dawn is a Paediatric Oncology Nurse and Make-A-Wish fundraiser.
Read more
Padraig is the brother of a wish child and is fundraising for Make-A-Wish.
Read more
You too could help grant wishes by taking part in a challenge event.
Be a #WishHero