A Disney Wish comes to life for our wish families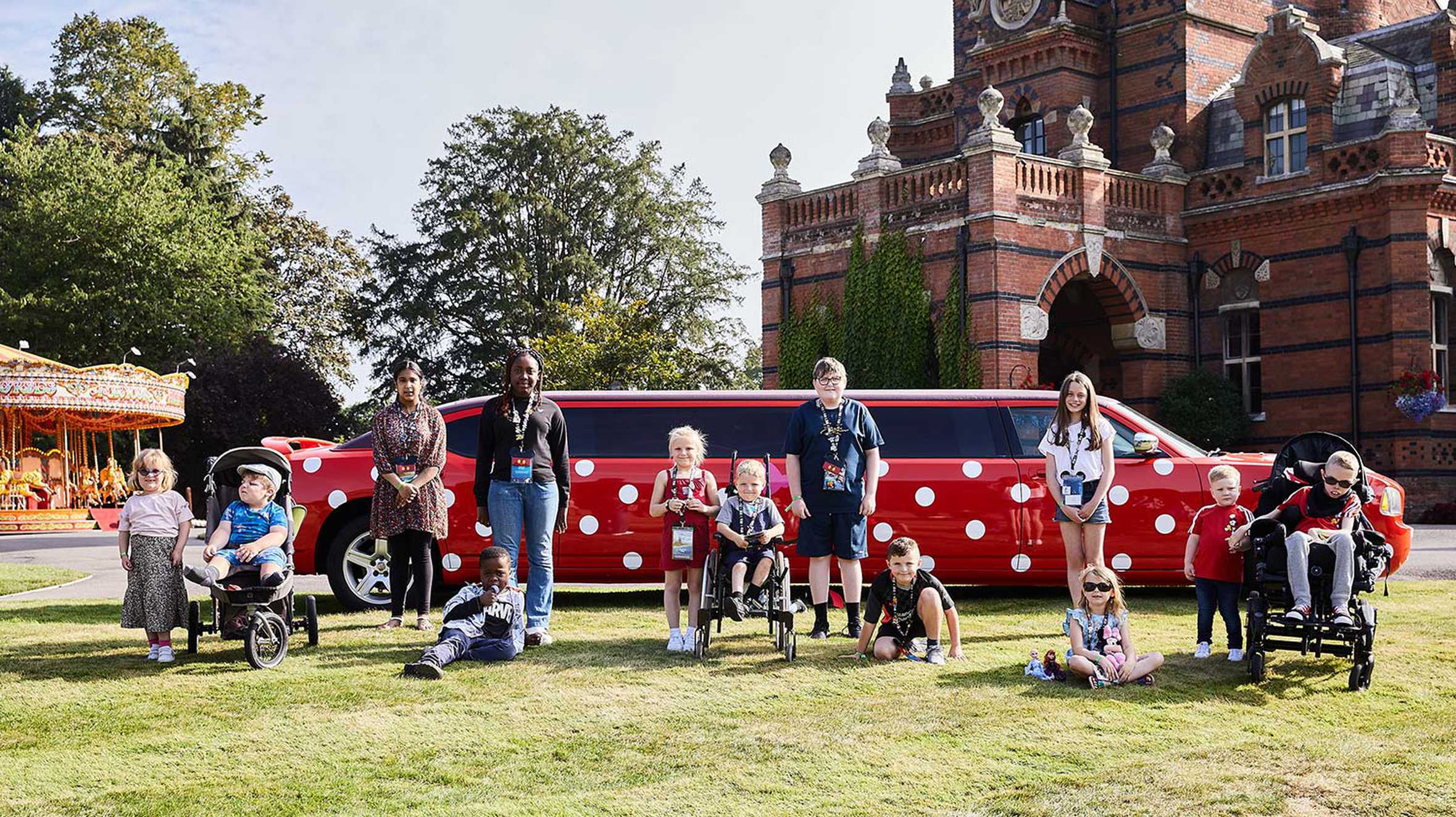 We're back to witnessing children's smiling faces in person! We're back to granting Disney character wishes! And we're back to being able to show you the impact of wishes through film and photography again!
We've granted 605 socially distanced wishes during the last 12 months, and we'll continue to grant more like this while the Covid-19 pandemic is still such a risk. But we've also been quietly working away on creating a brand-new Disney wish in the UK. Now we can finally shout about it because that experience came to life when families from all over the UK were transported to a venue in Hampshire that's been transformed into an enchanted manor for the month of September - exclusively for Make-A-Wish children! Meet some of them here:
PICTURED, from L to R: Georgina with her brother, wish child Lewis, six, from Paignton in Devon; Amanpreet, 13, from Birmingham; Hago, six, from Liverpool with his sister, Sally, 13; Noah, five, from Rhyl in North Wales in wheelchair with his sister Faith, six, and older brothers Leon, eight, and Kayden, 12; Chloe, 12, from Solihull in front of her, Lille-Ann, six, from Cornwall; far right, wish child Taylor, 11, from Blackpool with his cousin Parker, three.
Chloe's "Disney smile"
For Chloe, 12, from Solihull, her Disney wish was a chance to enjoy childhood again after spending much of her life in and out of hospital. Chloe is living with Kostmann Syndrome - a rare genetic condition that means she can't fight off infections. Following a successful stem cell transplant three years ago, Chloe's white blood cell count is now regularly monitored.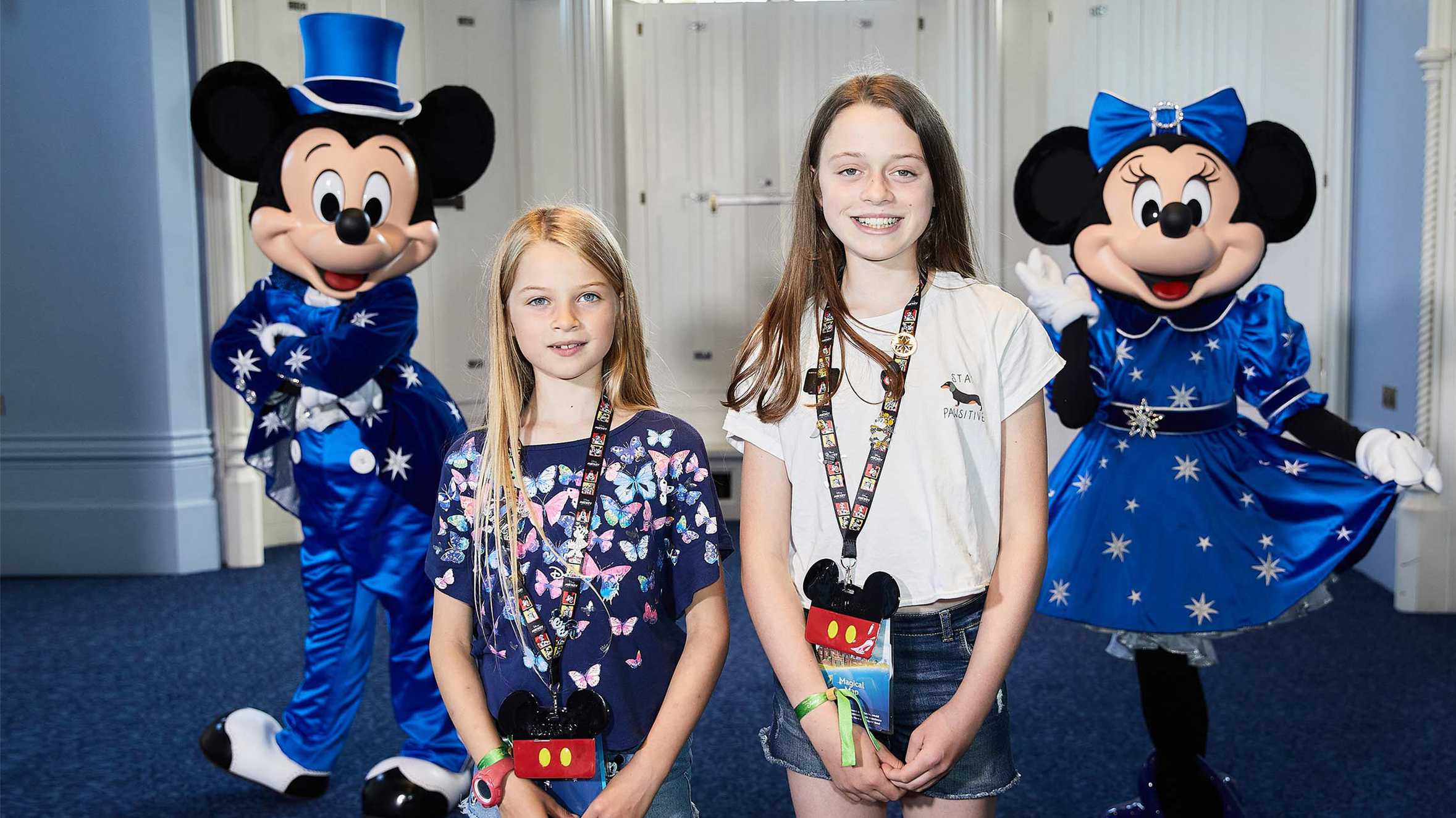 "Chloe has missed out on so many experiences. Most of her memories involve time spent in hospital. The Make-A-Wish trip has given all the family such joyous and happy memories that will live on for many years to come. Looking through the many photos, the smile on Chloe's face is now known as the Disney smile. An incredible weekend with so many surprises. A few days later and we are all still buzzing!"
Noah arrives in style

Noah and his family hopped into an executive car at their home in Rhyl and travelled to Hampshire to fulfil his wish to meet Spider-Man! It doubled up as a late birthday present for Noah who turned five at the end of August.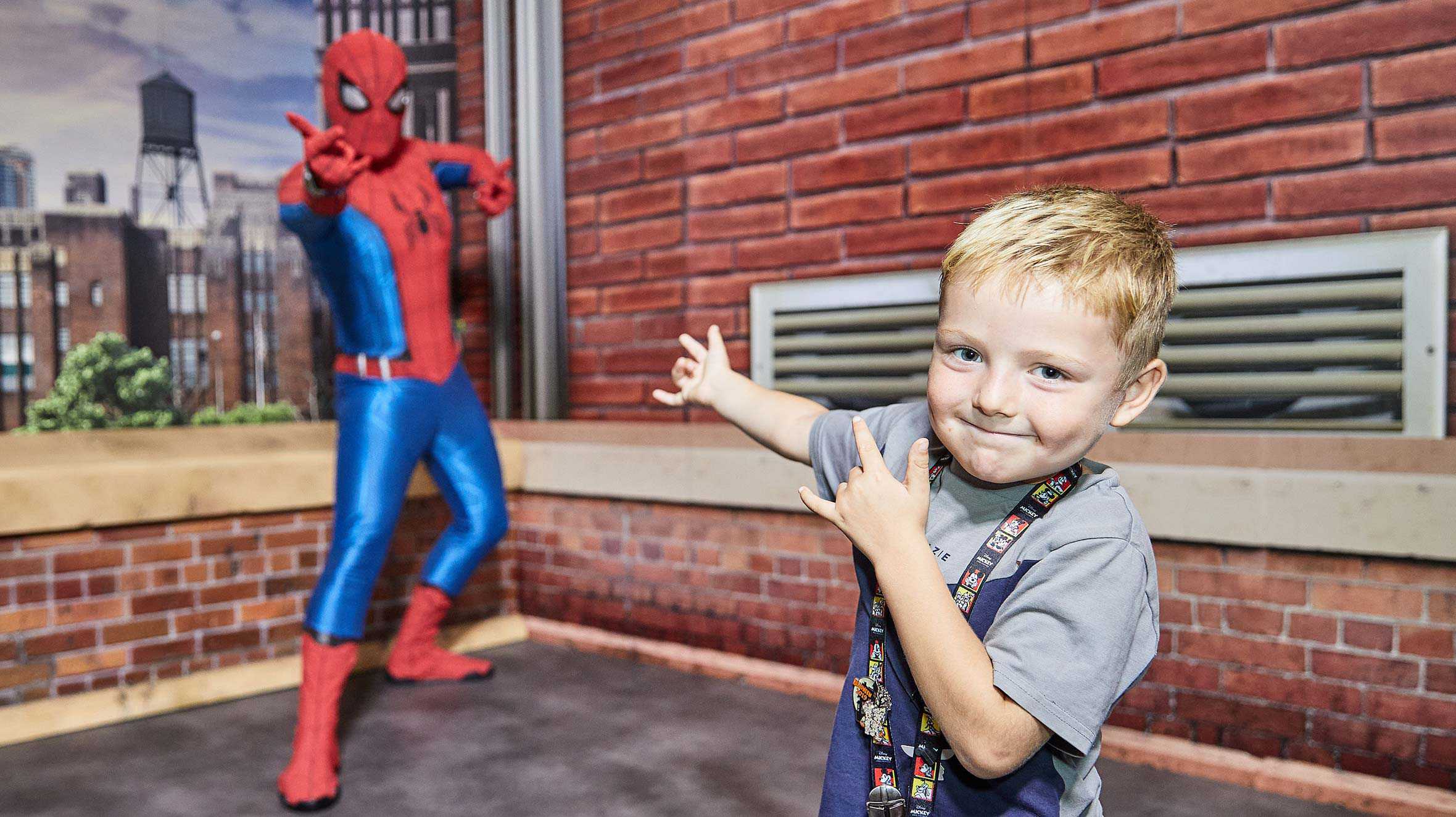 After being diagnosed with a rare form of leukaemia as a baby, Noah spent 10 days in intensive care. He's since had chemotherapy and a bone marrow transplant as well as shingles, sepsis, MRSA, chicken pox and abscesses. A side effect of the transplant is graft versus host disease which means he's on antibiotics and his legs get tired after lots of running around. But that didn't stop him from practising his Spidey skills, alongside all his siblings!
For Ellie, seven, and her sister Eva, from Norwich, the Disney wish was an accessible adventure where they could meet all their favourite characters – and have a ride on a carousel!

For Lewis, from Devon, it was a chance to meet the Stormtroopers and Amanpreet, from Birmingham, was a sure shot at archery!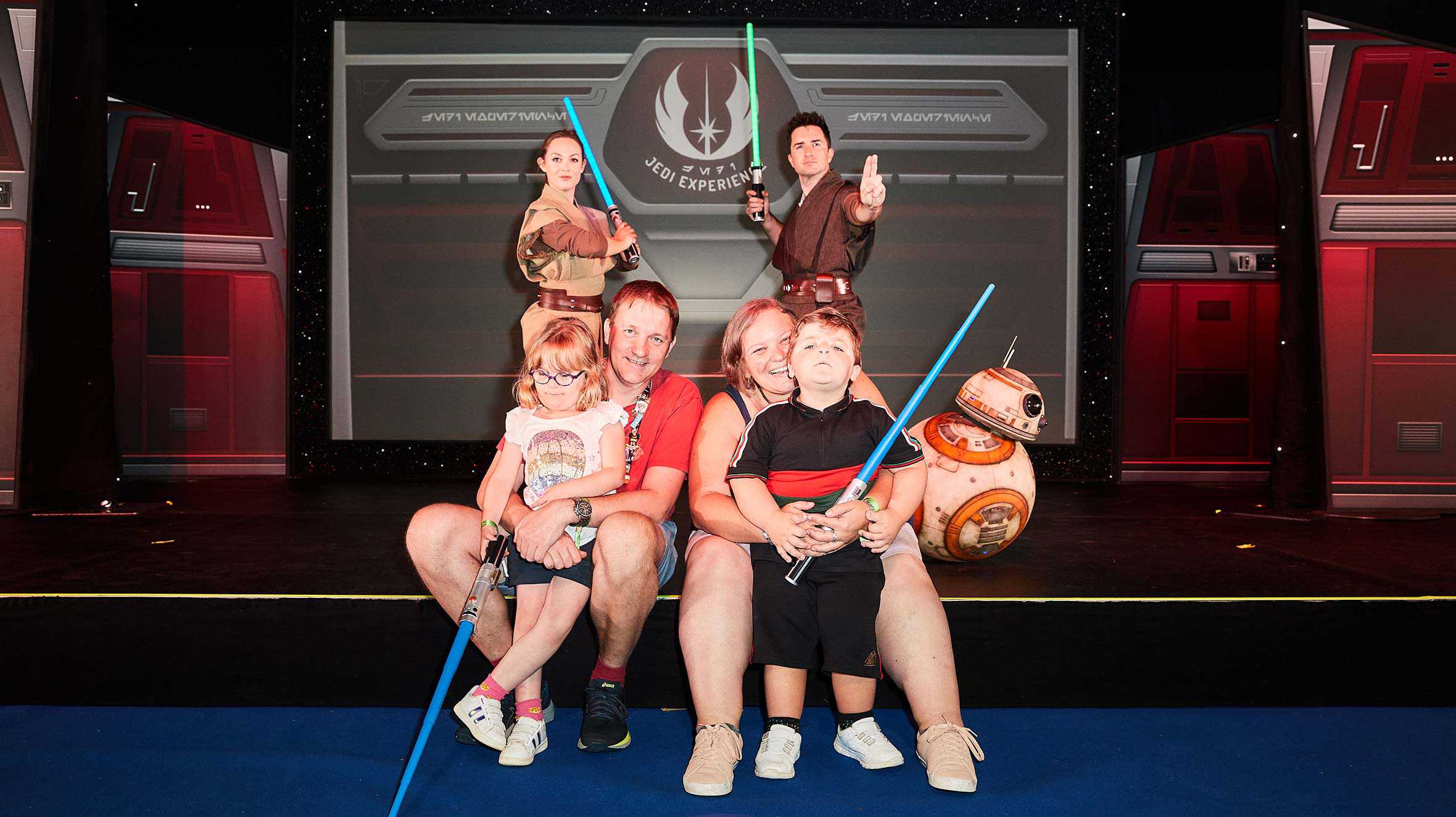 Family time for Taylor
And for Taylor, 11, from Blackpool, it was somewhere he could hang out with his little cousin Parker, whom he adores, and enjoy the sensory room as well as the noise and bustle of the Disney shows.
"This experience meant the world to us. We could spend quality time together which is something we've barely done for the last 18 months, as Taylor was shielded for most of that time. Nothing was too much trouble. It was the most magical experience and it's something we will remember for ever. Thank you!"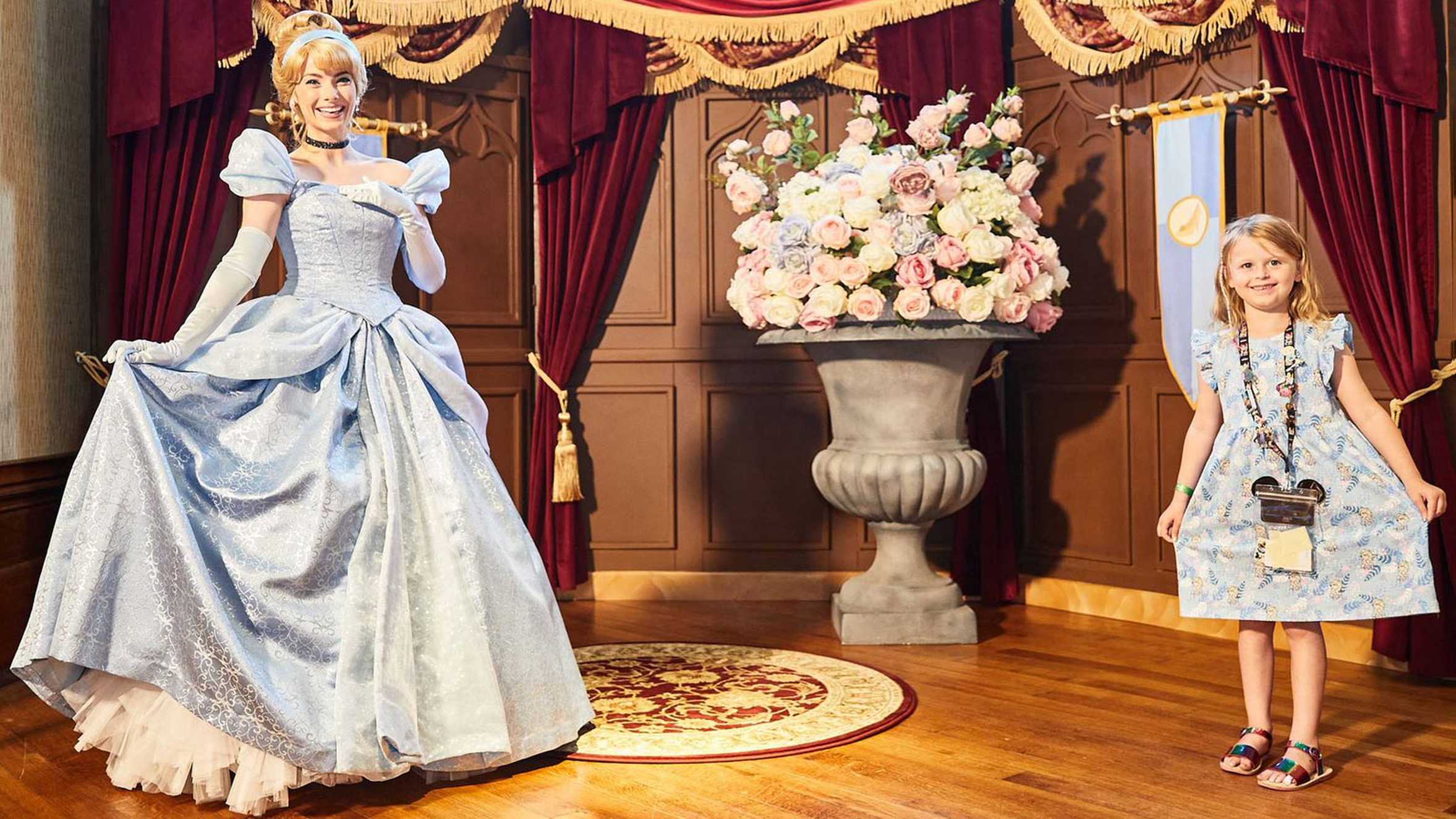 Lillie-Ann's very own fairytale
Meanwhile, Lillie-Ann from southeast Cornwall was stunned after meeting not only Belle but Cinderella too! Lillie-Ann was diagnosed with acute lymphoblastic leukaemia on a date etched in her mum Sam's mind - Sunday 9th September 2018. So her wish took place close to the anniversary of that diagnosis - helping to replace bleak memories with positive ones.
Sam said: "Make-A-Wish, Disney and everyone involved did an absolutely amazing job for these children! Lillie for one had the most amazing and magical time! It was the best end to the summer holidays. Thank you!"


This first-of-its-kind Disney wish would not have been possible without the support of The Kentown Wizard Foundation which exists to have a positive impact on the lives of children and young adults with serious, life-limiting conditions and disabilities. They do this, by making grants to UK registered charities whose aims, and values are closely aligned with their own and to date, have successfully gifted more than £12m.
It's no surprise that many of our wish children are drawn to the magic of Disney for their wish.
More stories
Read how Disney helped us to surprise some of our wish children when legendary actor Will Smith dropped by.
Read more
Find out more about how we work with Disney, Kentown Wizard and other partners to grant life-changing wishes.
Our partners