Disney and Will Smith surprise wish children at singing lesson in London
Remember the story of Aladdin? Which version do you know? The 1992 animated film where the genie was voiced by the late Robin Williams? Maybe you read the book or went to see the musical?
Well, there's a new live action film out now starring the legend himself Will Smith as the genie. In the story, the Genie grants not one but three wishes – something close to our hearts at Make-A-Wish. Our friends at Disney recognised this and are collaborating with us to raise money for more wishes as part of their global commitment to deliver comfort and inspiration to families with children facing serious illnesses. Here's how.....
Three lucky families, who were all wish children or fundraising superstars, were invited to a hotel in London on May 9th to record the song 'Friend Like Me' from the movie, with the West End theatre's musical director Alan Williams at the piano. What they didn't know was that Will Smith, who has supported Make-A-Wish for some time, was waiting in the wings to join in the fun.
He chatted to all the children, handed out signed posters and mini lamps as well as goodie bags, and left them all smiling!
Later, those families joined two others at the film's premiere in Leicester Square. They didn't walk down the red carpet – it was a blue, magic carpet!
There was also an outsize interactive magic lamp they could pose for pictures beside and they got to mingle with more stars including Naomi Scott, who plays princess Jasmine, Aladdin himself Mena Massoud, the film's director Guy Ritchie and Alan Menken who wrote the score, to name but a few. They took selfies with the actors and got hugs and high fives as well as their autographs and the chance to give limited edition collectible Aladdin keys to the stars.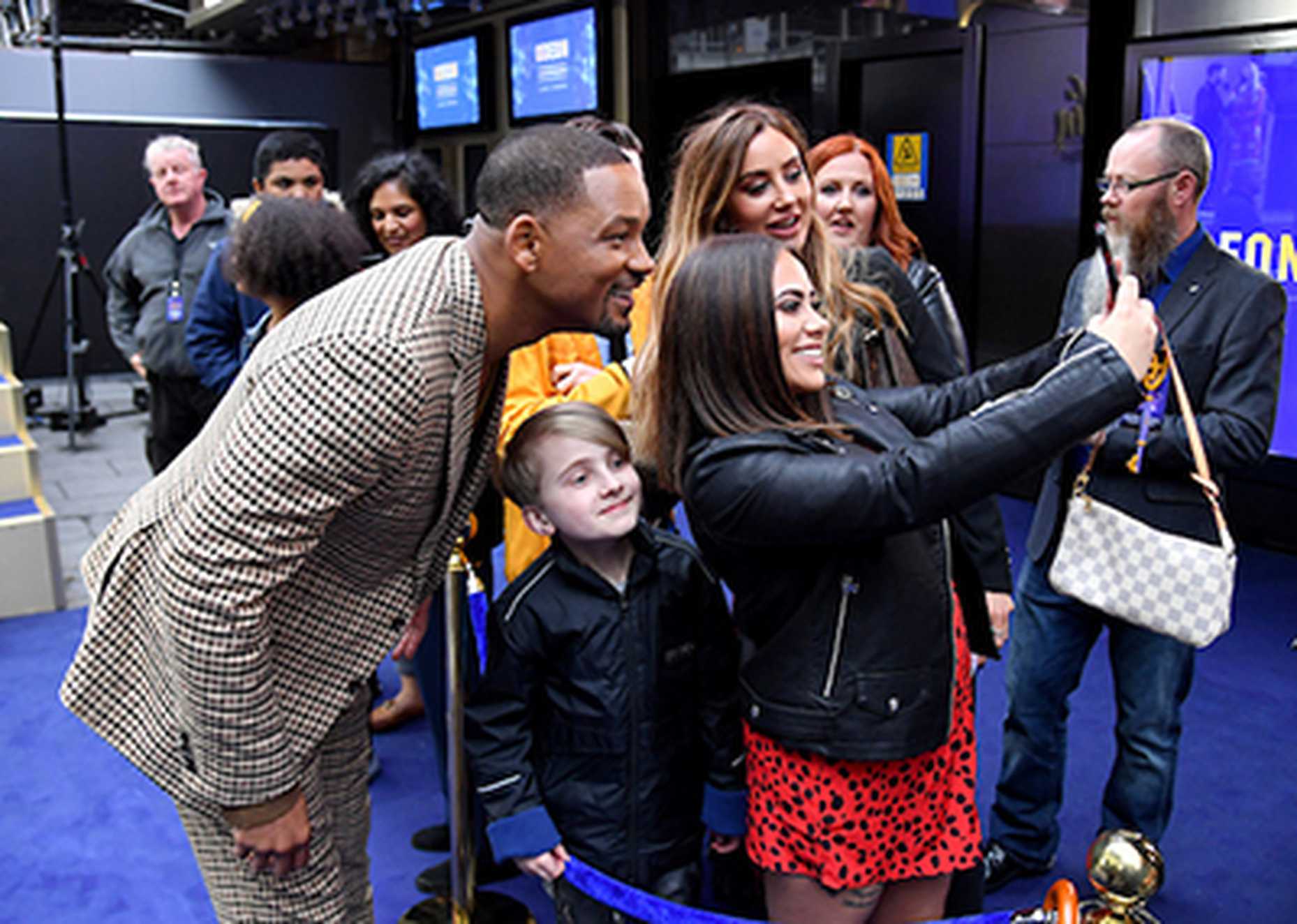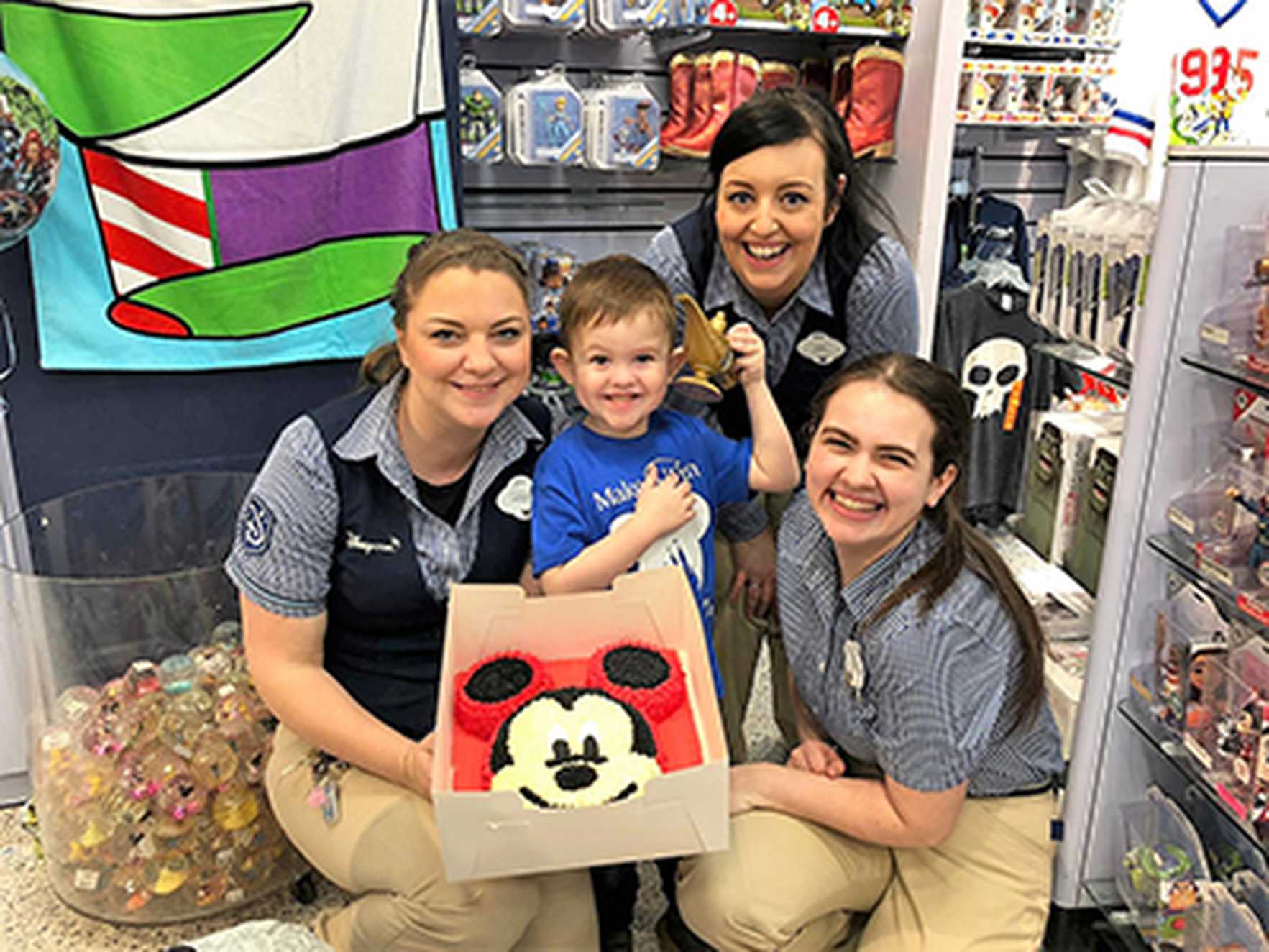 Customers can play their part by purchasing special edition Aladdin keys on Saturday 25th May. Follow shopDisney on Instagram or Facebook to find out more.
The next day, 10-year-old Emily from Northern Ireland, who has raised more than £20,000 for Make-A-Wish, and wish child Oisin from Ireland, were given surprise tickets to Disneyland Paris by Will Smith who popped out from behind the giant lamp to chat to passers-by.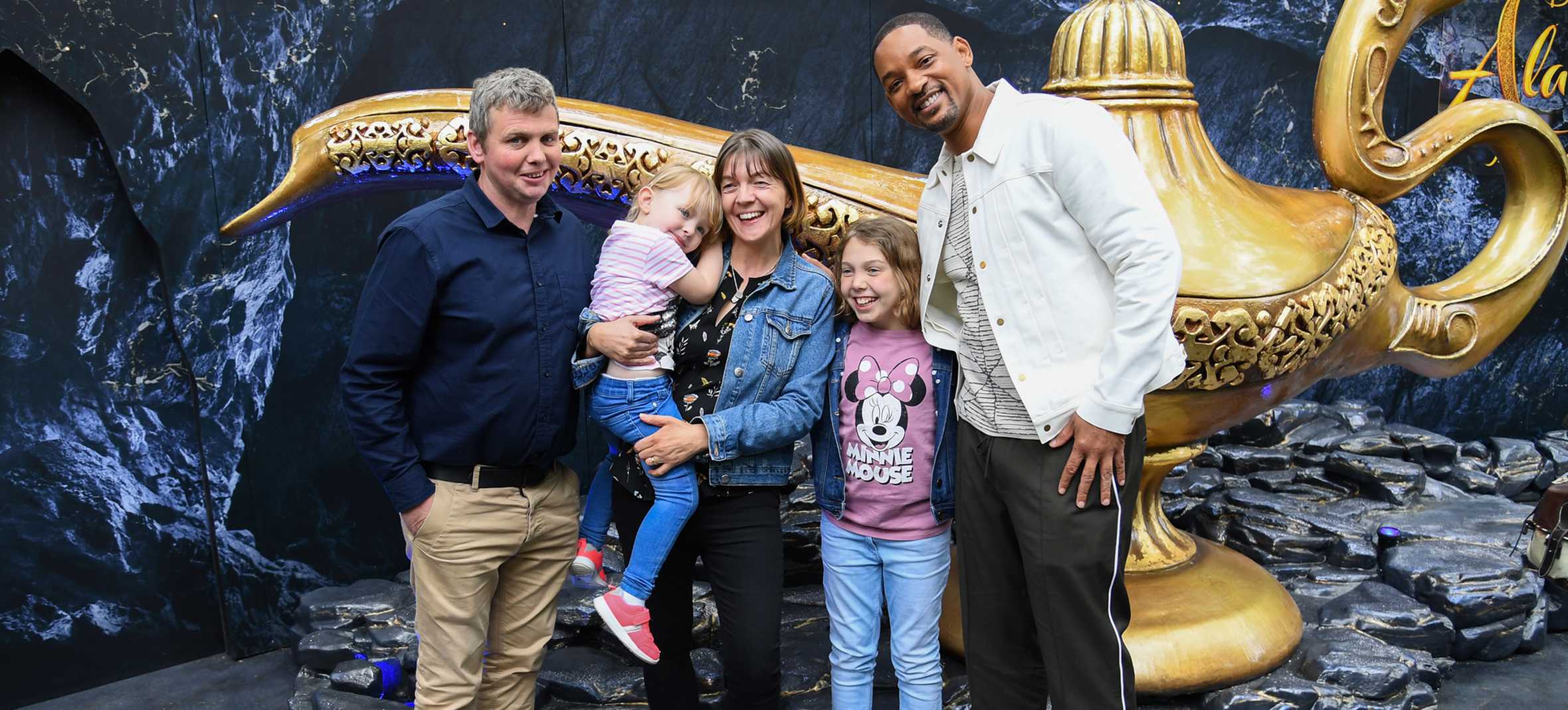 Disney Worldwide Services will donate £10 to Make-A-Wish(R) when anyone else books Walt Disney World Theme Park tickets through the Walt Disney Travel Company, arriving from 1st June 2019, as part of their pledge to raise £100,000 to help to grant more wishes for seriously-ill children across Europe. The donations will continue until the £100,000 target is reached.
Since 1980, Disney has helped realise more than 130,000 wishes for children around the world and the Walt Disney Company has a
Disney aims to work with others to help build emotional resilience, leveraging the power of its brand, storytelling and characters to inspire and create Moments that Matter for the children and those closest to them, who need it most. For more details, see: https://www.thewaltdisneycompany.eu/aladdin/