Willow's wish...
"I wish to have my own music festival"
15 years old, London
Uncontrolled epilepsy
Willow, 15, from south east London, is living with a rare genetic condition called Aicardi Syndrome. It causes severe, uncontrolled epilepsy, alongside learning and mobility issues. Her wish was to host her own music festival for her birthday. "WillowFest" took place in October 2018.
Willow's first seizure happened when she was just four months old. From that moment on, life for her and her family changed completely. She now has multiple seizures every day, including 'drop' seizures, where she falls to the floor with no warning. She started wearing a helmet to protect her head and face from the falls, but she's been unable to protect her confidence and has lost some of her independence.
"You don't ever get used to your child suffering."
"Every single seizure is horrible and although they scare Willow, she is incredibly resilient. She'll be smiling five minutes later. Her default position is happy and that's what we try to focus on."
Music, books and monkeys are Willow's favourite things. As she doesn't talk, music helps her to come alive as she sings, dances and gets lost in the melodies. Her family took her to a local festival and although she loved aspects of it, the crowds and difficult access made it hard work and too full on for her. So Viv turned to Make-A-Wish and asked us to create an accessible festival experience for Willow and her friends.
Viv said: "We wanted to give Willow an experience that she wouldn't otherwise be able to have – her very own musical festival: WillowFest! We've tried to make her life as full and interesting and stimulating as possible, but there are limits to what we can do for her.
We also wanted everyone to be involved in her wish, as a thank you and as a celebration of Willow. So many people have been part of Willow's life, and we wouldn't be here without the support of all of those people."
Wishgranter Becky put out a call through volunteers and social media asking members of the public to help grant Willow's wish by donating their services, time and skills. The response was incredible! Performers, bands, and individuals all offered their help to create one of Make-A-Wish UK's biggest wishes to date.
On the day, there was live music, the event was filmed, all Willow's favourite people were there, and everyone talked, laughed, danced. When Viv, Willow and her sister arrived, everyone cheered. She was the headline act after all!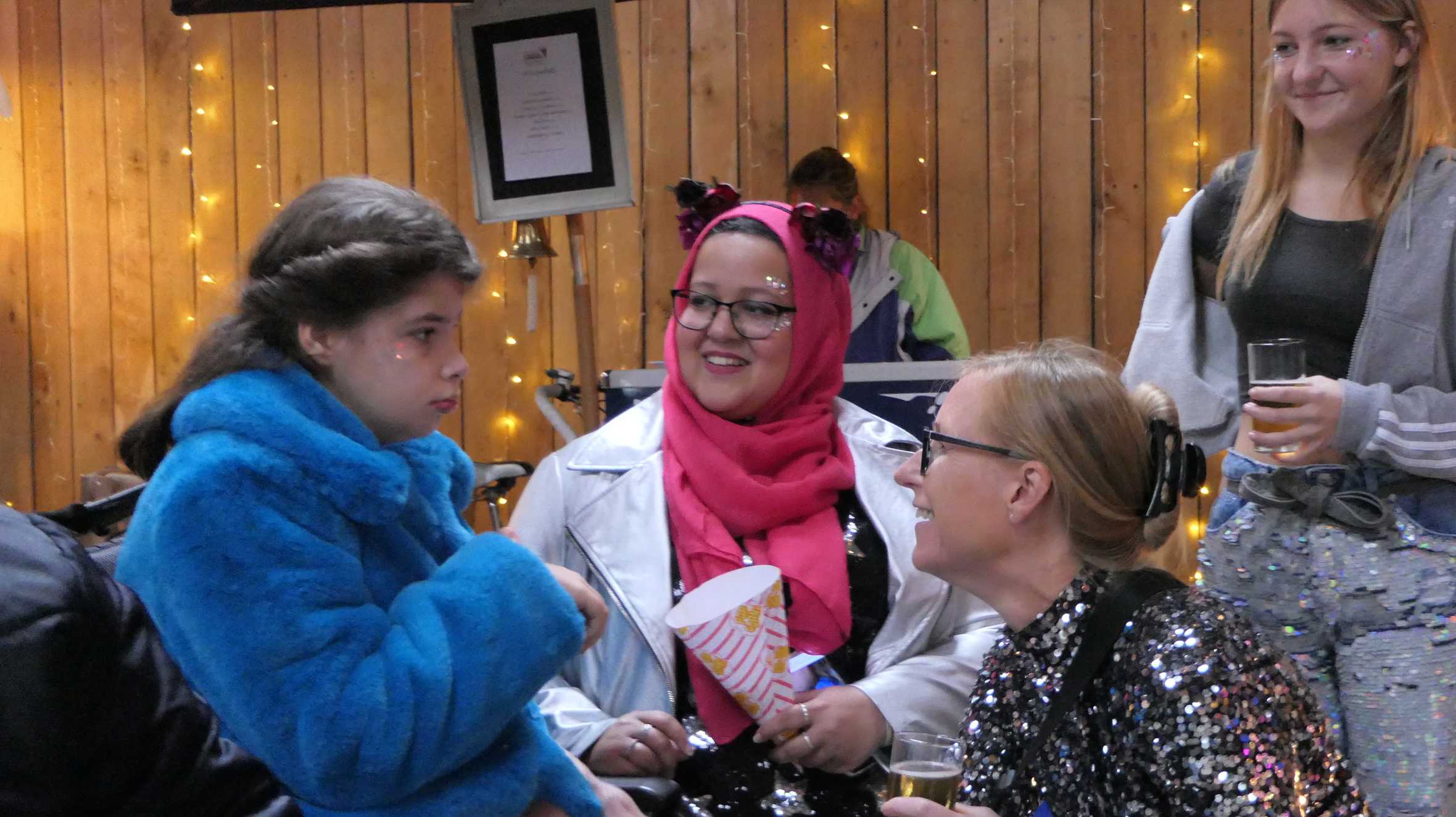 Viv said; "I think Willow was a bit shocked to begin with, but as soon as she got to the music, she lost that feeling and it relaxed her. She had a lovely time. At the front of the crowd, she was surrounded by her friends, old and new, and they were all enjoying it with her.
Afterwards, Viv said: "I've felt so much emotion today. I've been really overwhelmed by the amount of goodhearted people that have come together to make this happen. It has been an amazing collective effort of people who do and don't know Willow that have so generously given their time.
"I can't quite believe it's happened. This is a memory that all of us will have forever. Not just us three, but all the people who were there. I've had so many people tell me this is just such an incredible thing Make-A-Wish have done and it's true."
"Willow is the bravest, most resilient and sweet-hearted person. She is incredible, and music gets to her in a way that nothing else does. Seeing Willow happy has been the best thing today.
"I would like to thank Make-A-Wish wholeheartedly for making this happen. They make wishes come true and that's phenomenal. Thank you to all the people who gave up their time and generosity."
Thank you to everyone who was part of Willow's wish!
"It's been an absolutely fantastic celebration of Willow's life. The doctor who diagnosed her was here, her old speech and language therapist, her nurses, her old teachers.""
We rely on generous donations from people like you to grant wishes. Your donation will make wishes become a reality for critically ill children, supporting them where the need is greatest. Thank you.