Sophia's wish...
"I wish to have lots of chocolate"
5 years old, London
Heart transplant
Sophia's wish to have "lots and lots" of chocolate might tickle your tastebuds! But for her, it's about so much more than a sweet treat. Sophia associates chocolate with happiness because it reminds her of the kind nurses who treated her to chocolate custard for enduring distressing procedures she dreads, like blood tests. It's also easy to eat and crucial calories for an energetic little girl who missed out on being weaned and missed out on childhood because of illness.
Sophia's story
October 2019
Sophia was diagnosed with heart failure at just 10 weeks. She needed a heart transplant if she was to survive. It was a fretful time waiting for the call, with Sophia continuing to struggle. But eventually, a good match became available. Alongside that relief, came the knowledge that someone else's family had suffered.

"I remember looking at her lying in the hospital bed and trying to find somewhere on her face where there weren't any tubes or anything so that I could give her a kiss."
After staying positive for all three of her daughters for months, Sophia's mum, Taz, reached breaking point when she was offered the chance kiss her goodbye before she went down for surgery.

She said: "I just broke down in tears. After being so strong and resilient all day, I walked away an emotional wreck wondering if I'd ever see my daughter again but hopeful this would be a success."
There was another moment of huge relief when Sophia pulled through. But then she developed a reaction to her anti-rejection medication that baffled doctors.
Taz said: "She had painful lesions in her mouth and elsewhere that were just agony for her. Great Ormond Street Hospital did tests, and the nurse had to take swabs - which made them both cry - to try to identify the problem. They published pictures in The Lancet but no one knew what the problem was. So she spent another two weeks in hospital being weaned her off the old anti-rejection drugs and onto a new one."
One day, a nurse offered Sophia a pot of chocolate custard as a reward for enduring yet another painful procedure. It was easy to eat and tasted fantastic! From that moment, Sophia's love of chocolate took hold. She finds other tastes and textures trickier to consume.
Today, a very lively, loving Sophia continues to be fed through an NG tube to bolster her strength and the meagre calories she manages to absorb. She will tell you that she spent "hundreds and hundreds of hours" in hospital and that doctors gave her a new heart because hers was poorly and then "zipped me up!"
Sophia's wish
October 2021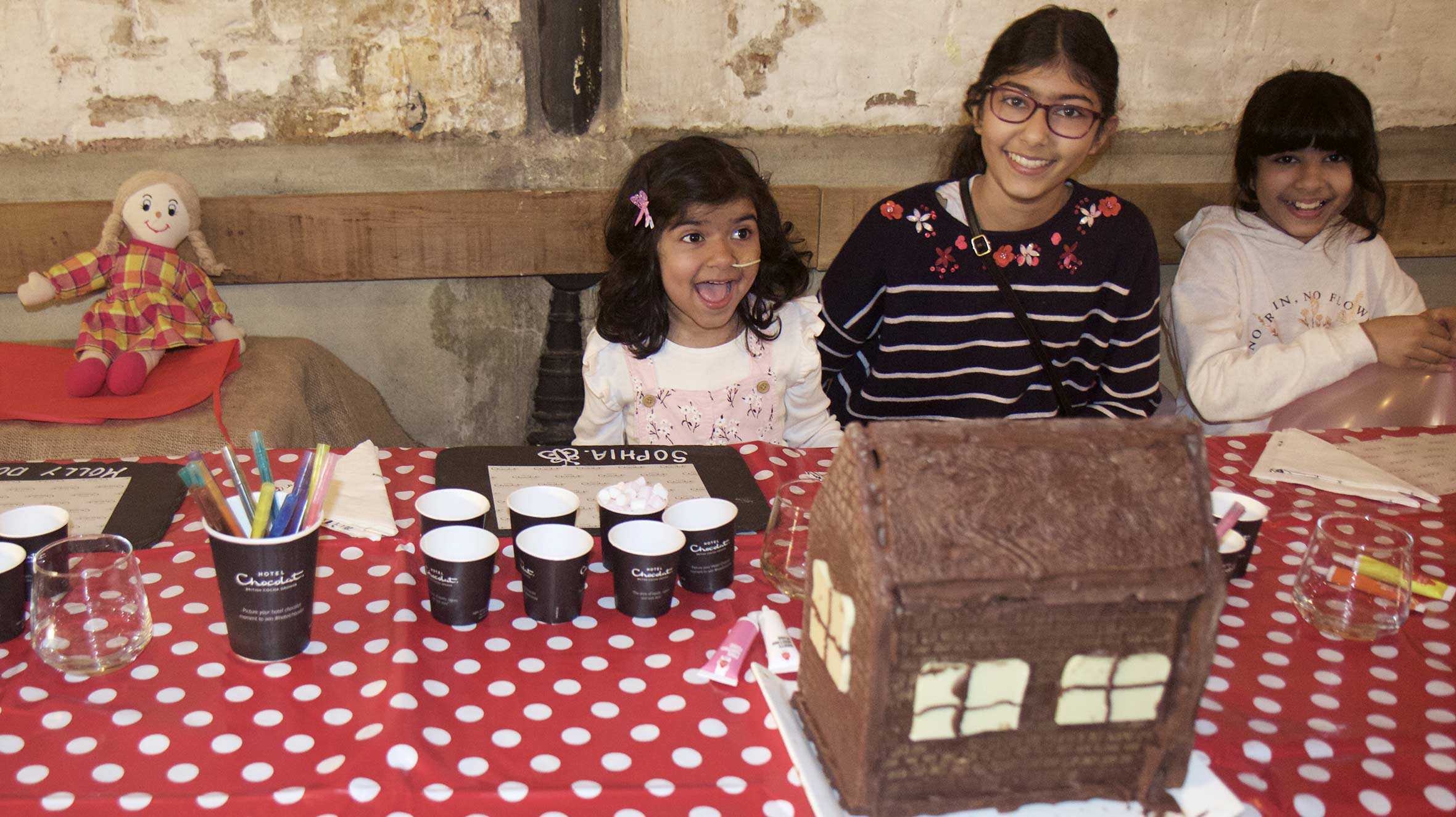 Taz explained that a nurse at Great Ormond Street Hospital referred Sophia for a wish just before the first lockdown. At that point, she had spent most of her life in hospital - five years.
Taz said: "She's never really been to the beach or on holiday, and I just wanted to make her smile, as well as her two sisters. A nurse recommended Make-A-Wish and I thought, why not? Every day is an extension of her life as she'll have a lifelong commitment to this medicine and heart transplants only last maybe 10 to 20 years."
Volunteers talked to Sophia over a video call and when she was asked what her wish might be, her vivid imagination opted for lots and lots of chocolate, including a chocolate model that was the same size as Molly Dolly - her favourite soft toy, which accompanied her in and out of surgery.
Wishgranter Kerry - who has a sweet tooth herself - was delighted when she was assigned Sophia's wish and got to work ringing chocolate manufacturers and retailers to see what might be possible as lockdown restrictions started to ease. Thanks to Hotel Chocolat and Poundland, Sophia's wish was booked for October half term and Kerry got to the venue in London's Covent Garden early so she could see Sophia's face when she arrived.
The impact of Sophia's wish
November 2021
Sophia said later that she "absolutely loved" her wish, adding: "I had lots and lots of chocolate on my wish day. I felt like a princess having a chocolate feast! I always feel so happy when I eat chocolate because it just melts in my mouth like magic!"
Taz said later: "I get my strength from Sophia. She's such a character. Sometimes she gets her plastic phone and pretends she's on a YouTube channel or is a famous actor. When she was in our local hospital, she told off a senior member of staff for breaking social distancing regulations. She's quite a performer!"

"Sophia had an amazing day. She's got all these amazing memories for life. What it's done is, her wish has given her respite from having to think about the reality of her life-limiting condition. It's an absolute must that people support Make-A-Wish. You make so many children smile."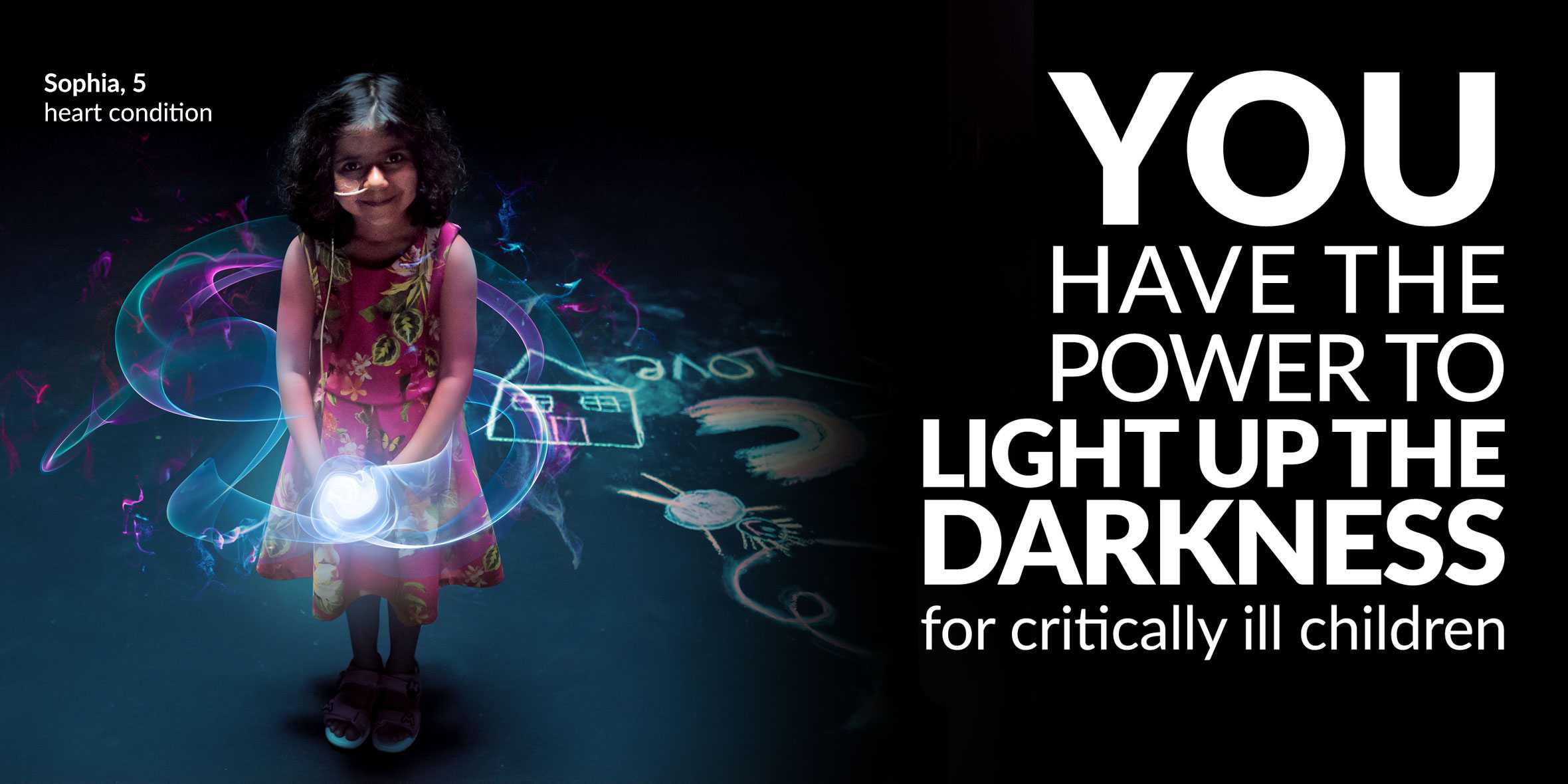 We rely on generous donations from people like you to grant wishes. Your donation will make wishes become a reality for critically ill children, supporting them where the need is greatest. Thank you.