Scott's wish...
"I wish to be a police officer"
5 years old, Caithness
Heart condition
Scott, five, from Caithness, Scotland, was born after a healthy pregnancy but became ill with a suspected virus shortly after. However, upon arrival at hospital, a team of doctors were there to meet them. The family were told he has a condition called hypoplastic left heart syndrome, which affects normal blood flow through the heart, and they might lose him.
Into the unknown
Scott's mum, Rena, recalls: "Our world just turned upside down. He was fading before our eyes."
At a mere ten days old, Scott underwent his first of three major heart surgeries, lasting the entire day and night. He was in hospital for a total of six months and suddenly the family was thrust into a world they didn't understand.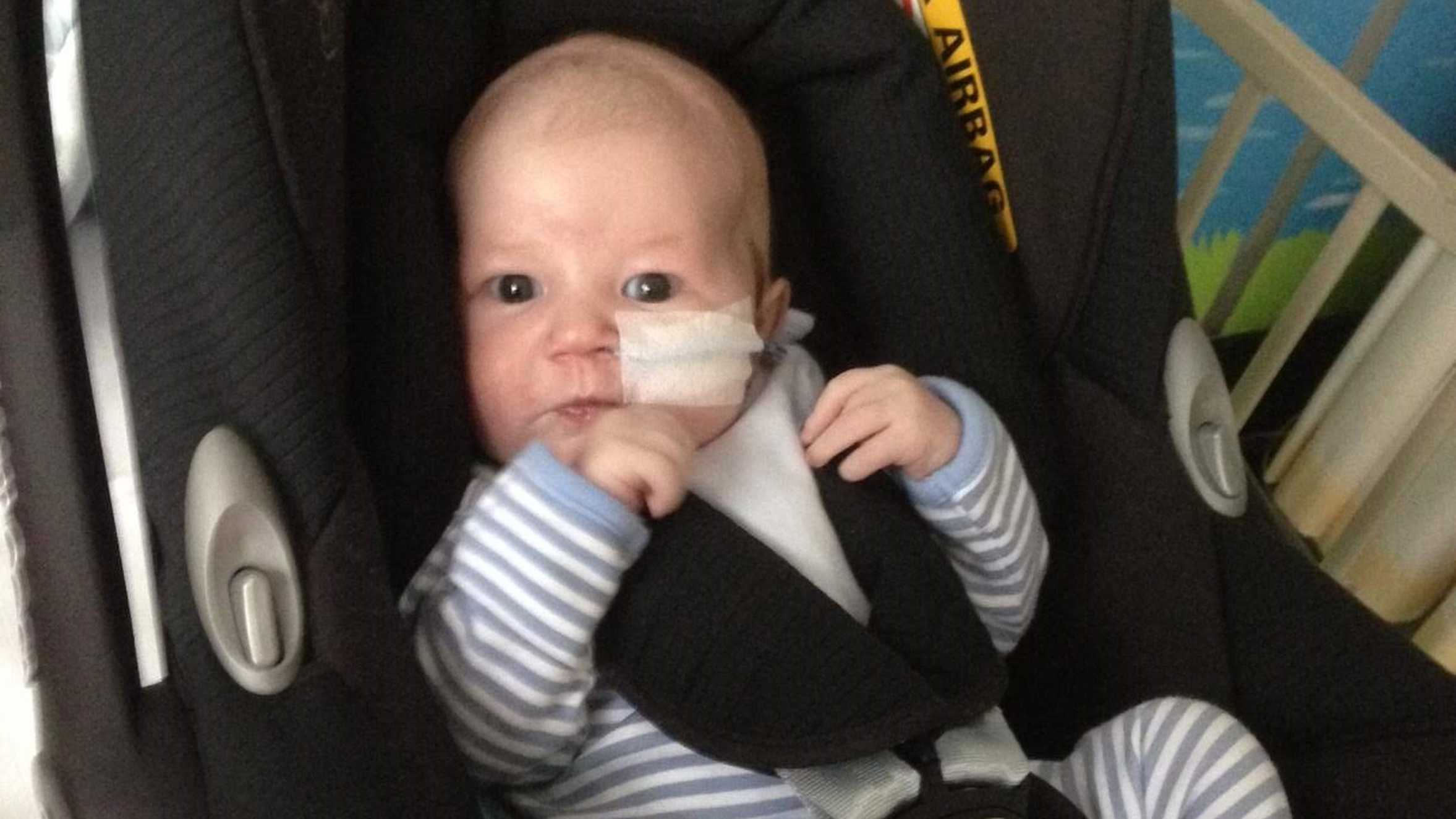 "I didn't absorb what they were telling us. You just want them to take your baby and make them better. In the early days we did think 'why us? why is our baby suffering?' It was hard but you have to be strong. You have to get through it."
Just a boy
Rena described Scott as: "very much a people person. He's a happy, content little boy. He will speak to anybody and is very helpful. He's a typical little boy."
Although, what Scott has had to endure is not typical for most little boys. As a result, Scott's family turned to Make-A-Wish to receive his one-of-a-kind wish: to have a police experience.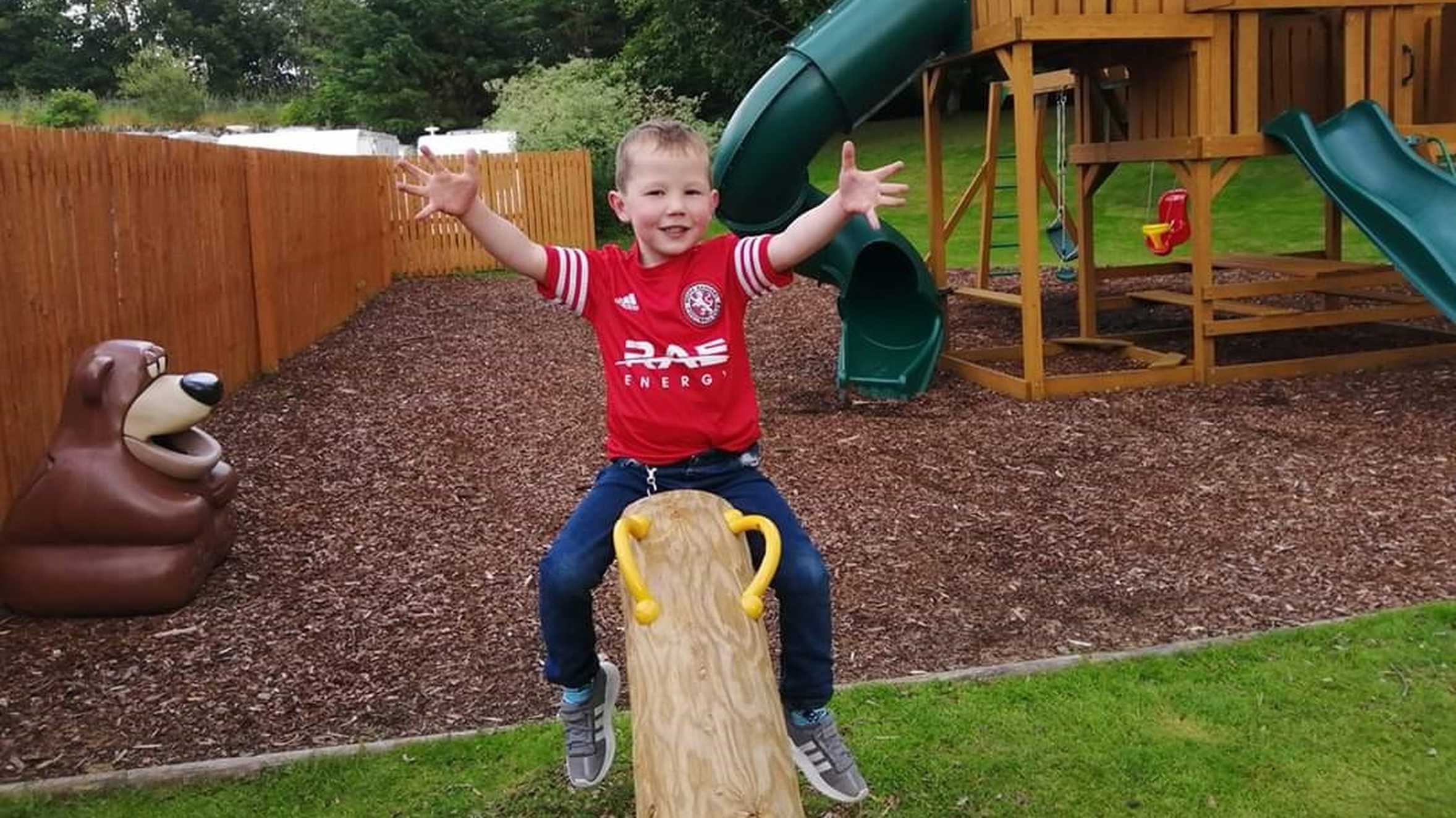 Scott's wish
February 2020
Burglar Bill vs Sergeant Scott
After sitting in a police car one day, Scott confirmed that his ambition was to be a policeman on a motorbike, but living so far north in Scotland, Scott rarely sees the police. So, for children like Scott, anticipating his wish can be as powerful as the wish itself.
Rena said: "We didn't tell him exactly what was going on as we wanted it to be like the countdown to Christmas."
In preparation for his surprise, Scott donned his custom police uniform made kindly by the charity Dressability.
"He has his own uniforms, but they're nothing like this. It was like the real thing."
On the special day, he was sworn into the force and given a warrant badge showing his name and photo. He then met all the sergeants and got a call alerting them to a burglary, so he jumped straight on a police motorbike!
Scott's day was packed with drama, blue lights and sirens. He took fingerprints and evidence, taped off the crime scene and saw the police dogs in action.
Rena was delighted to see Scott so happy and said: "His face just said it all."
Case Closed
Scott ended the day as a hero, catching Burglar Bill and arresting him using the little handcuffs from his costume! But Scott did show some mercy and took a doughnut to Burglar Bill and advised him: "Don't do it again!"
"It was absolutely thrilling; he just had the best day ever. The police went far beyond our expectations. We are so grateful. To say they went above and beyond isn't enough. He was smiling all day, he just loved it."

How Scott's wish helped
February 2020
"The wish has really boosted him up. It's a wonderful finale to the end of a difficult journey; the start of an easier journey for Scott. It was a dream come true. Not every child is ill or goes to hospital, but not every child gets a wish. He will be speaking about this forever more."
Mum Rena described the power of a wish: "It's a way of saying well done or keep going for the things they've had to go through and their sacrifices. Also, to watch your family experience something so wonderful is amazing."

Rena added: "Scott just admires the emergency services", but we admire him, and here at Make-A-Wish we strive to reach all children living with a critical illness to grant their unique wish.
Read about other children who wished to be police officers.
Read stories
Read about other wishes granted for children in Scotland
Read stories
Find out more about the positive impact of our wishes.
Read more
We rely on generous donations from people like you to grant wishes. Your donation will make wishes become a reality for critically ill children, supporting them where the need is greatest. Thank you.