Oscar's wish...
"I wish to meet John Terry"
7 years old, Surrey
Leukaemia
Football-mad Oscar's wish was to meet the then Chelsea FC captain John Terry. The impact of that wish on Oscar and his family lives on. But it also inspired John to become an ambassador for Make-A-Wish, so its impact led to John granting other wishes, raising money for us and awareness too - for which we're hugely grateful. Here, Oscar's dad Matt tells us how that wish continues to give his family joy, strength and positive memories.
"Oscar was diagnosed with a very rare form of incurable child leukaemia called JMML in March 2012. He was given three months to live and immediately admitted to Great Ormond Street Hospital for intensive chemotherapy. We lived at GOSH for the next six months.
During this time, we met someone from Make-A-Wish and Oscar explained to them how much he loved football and especially Chelsea FC. His wish to meet his hero John Terry was requested and the charity went to work!
At the end of that summer, another Make-A-Wish family generously donated two tickets to us to go to the Paralympics at the London Stadium. Oscar was still having intensive treatment and not really well enough to leave the hospital, but after much negotiation the doctors allowed me to take him. I have framed the photos from that day to commemorate the joy and strength this trip gave Oscar and the memories I have of sharing such a special day with him.
Extra Time
"Within a few months, Oscar's treatment had failed. We were discharged from GOSH as in-patients and told to prepare for end of life. But in collaboration with the doctors at GOSH, we opted for Oscar to be one of the first children in the UK to be put on a clinically unproven chemotherapy treatment, hoping to delay the spread of his disease. I passionately believe that this treatment, along with the wish Oscar was lucky enough to be granted, gave him (and us) the hope, joy and strength that improved his quality of life and created memories that will live in my heart forever.

Oscar's wish
November 2012
"Oscar's wish was granted in November 2012 when he was able to meet John at the Chelsea training ground. From the moment Oscar met John it was clear to see that their relationship was special. John went out of his way to look after Oscar on that first meeting and took him inside the training facility, introducing him to players and staff and making him feel loved and special. As part of Oscar's wish, he was invited to watch the match and John promised to give him his shirt if he scored. He did and the picture tells it all!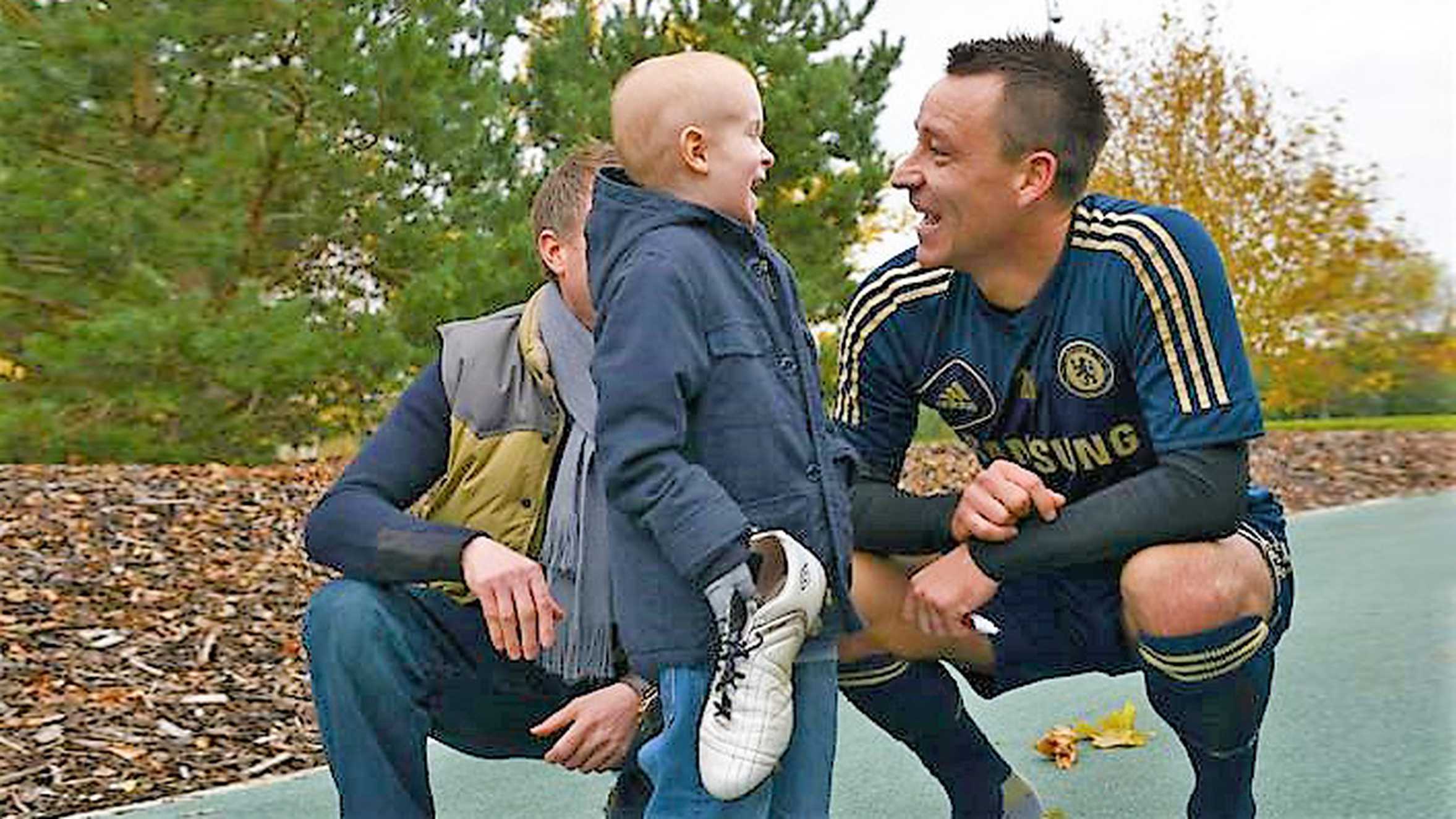 "Over the next 14 months, Chelsea became a huge part of Oscar's life as John continued to give of his time and friendship. Whenever Oscar was well enough, John invited him to watch training and sometimes just hang out. Oscar really was living the dream and all thanks to the efforts of Make-A-Wish, John and all the players and staff at Chelsea.

Ron Gourlay, the CEO, wrote to me after Oscar passed away and told me that he had become part of the Chelsea family and had a unique gift to make people laugh and cry at the same time. That's just one example of the pride I have inside my heart.
Extra Strength
"In January 2014, when Oscar had been given only weeks to live, Chelsea kindly allowed him to be match day mascot (at very short notice) and that gave him his final wish to walk out with John and the team at Stamford Bridge. The power and strength these days, these wishes, bring to children is no better demonstrated than in Oscar that day. He had spent the previous six weeks in a wheelchair, without the strength to walk any distance at all. Before the big game I explained this to John, and he said that he would have to carry Oscar out on to the pitch. But you can see by the photos that Oscar not only found the courage and strength to walk out with John but even to run with him after the pre-match handshakes. The pride and joy Oscar showed in these photos are the truest reflection of the impact wishes like this can have.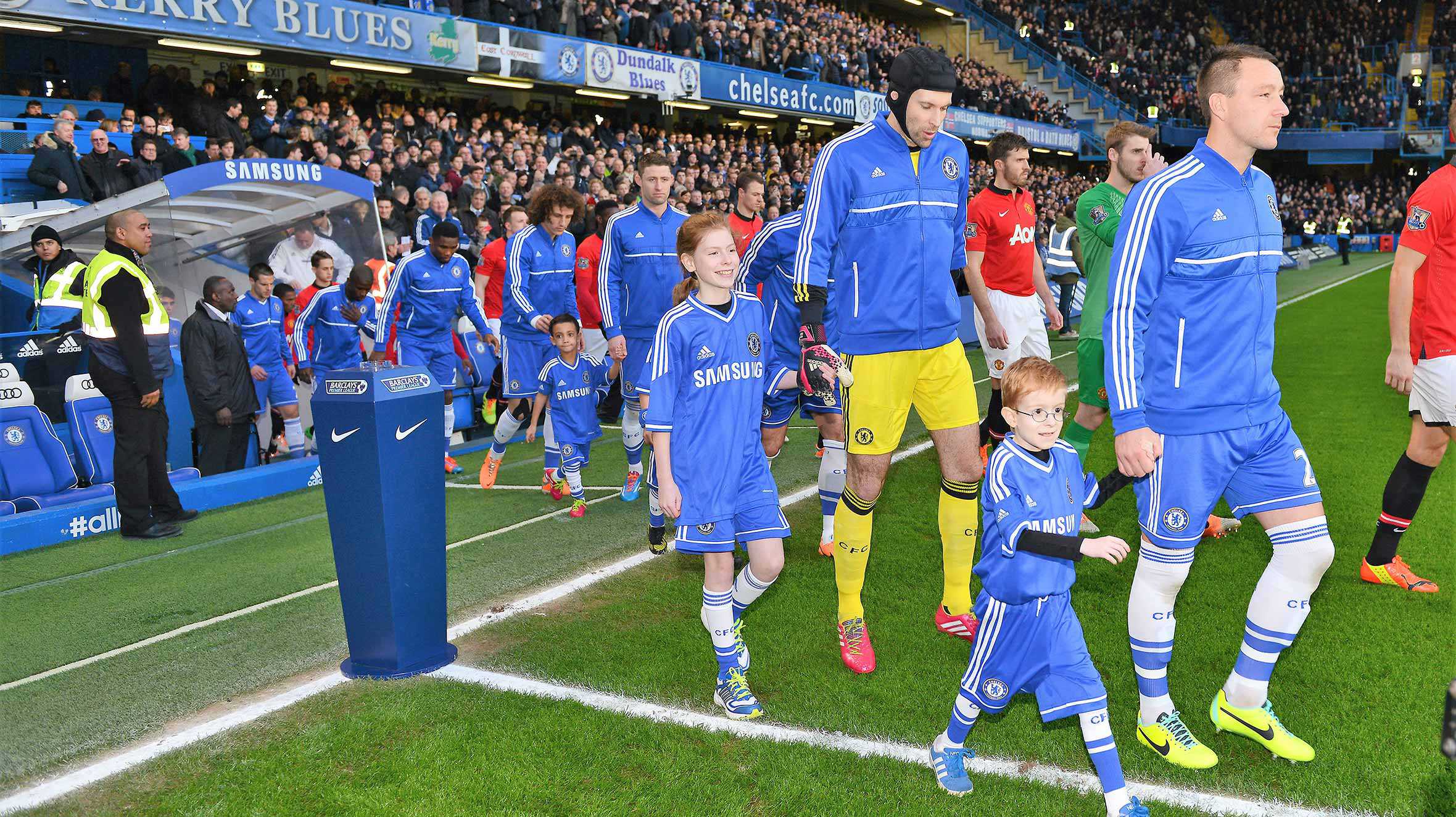 "It is now more than six years since Oscar passed away in March 2014. Not a day goes by where he is not missed and remembered with the deepest love only a parent can have. I have learned that time allows grief to deal and heal. I am blessed that Oscar was my only son and my heart is filled with overflowing pride knowing the courage, bravery, humility, humour and honour that he showed throughout his short life, and the hearts and minds of all the people he touched along the way.

Extra Special
"John's relationship with Oscar was unique and he has been kind enough to stay in touch and, over the years, to re-share moments of anniversaries or memories. It was with great honour that I was able to tell Oscar and John's story at the Make-A-Wish Sports Dinner in 2016 and present John with his Ambassador award.
The world knows John as a top athlete who become one of the best at his profession. I have been privileged to know John as a man and witnessed his true kindness and sincerity. Oscar saw him as a hero and became his friend. The power of wishes should never be underestimated."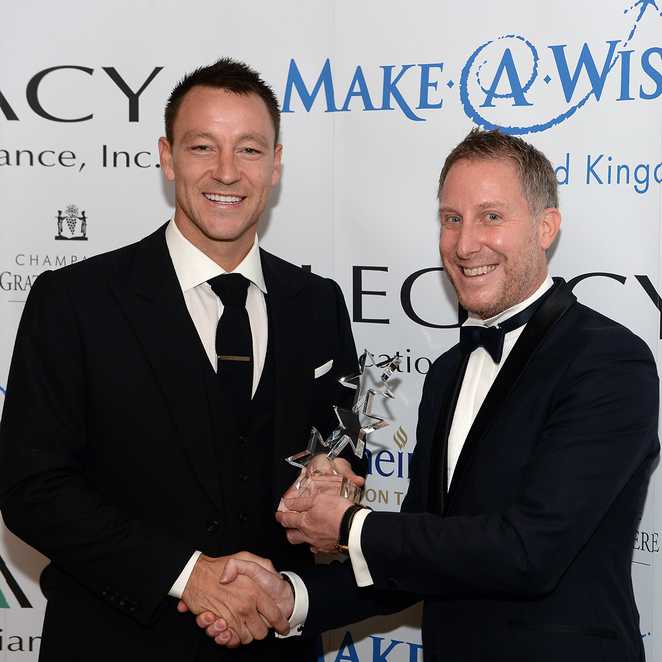 We rely on generous donations from people like you to grant wishes. Your donation will make wishes become a reality for critically ill children, supporting them where the need is greatest. Thank you.