Khayyam's wish...
"I wish to have my own YouTube channel"
6 years old, London
Burkitt's lymphoma
Six-year-old Khayyam's One True Wish was to film his own YouTube channel!
On Christmas Eve in 2013, six-year-old Khayyam started vomiting blood.
He was in agony and was taken to hospital to undergo tests. It wasn't good news.
The tests showed that Khayyam's large bowel had collapsed onto his smaller bowel and they were locked together. He was rushed straight to surgery for a life-saving operation.
Doctors discovered an aggressive cancerous tumour on his bowel, which had spread to his liver. This was a devastating realisation for the family and Khayyam immediately began intensive chemotherapy.
His parents described how their little boy seemed broken. He was in a lot of pain; he lost his hair and suffered from mouth and stomach ulcers.
Thankfully, Khayyam responded well to treatment and is now having regular appointments to check the cancer doesn't return.

During Khayyam's time in hospital, YouTube videos offered a chance for interaction and distraction when he couldn't see his friends. His favourite channel was EvanTubeHD, a blog for toy and Lego-lovers – perfect for Khayyam!

Khayyam's wish was to have his own YouTube channel, just like EvanTubeHD – and so with a bit of Make-A-Wish magic, his One True Wish came true.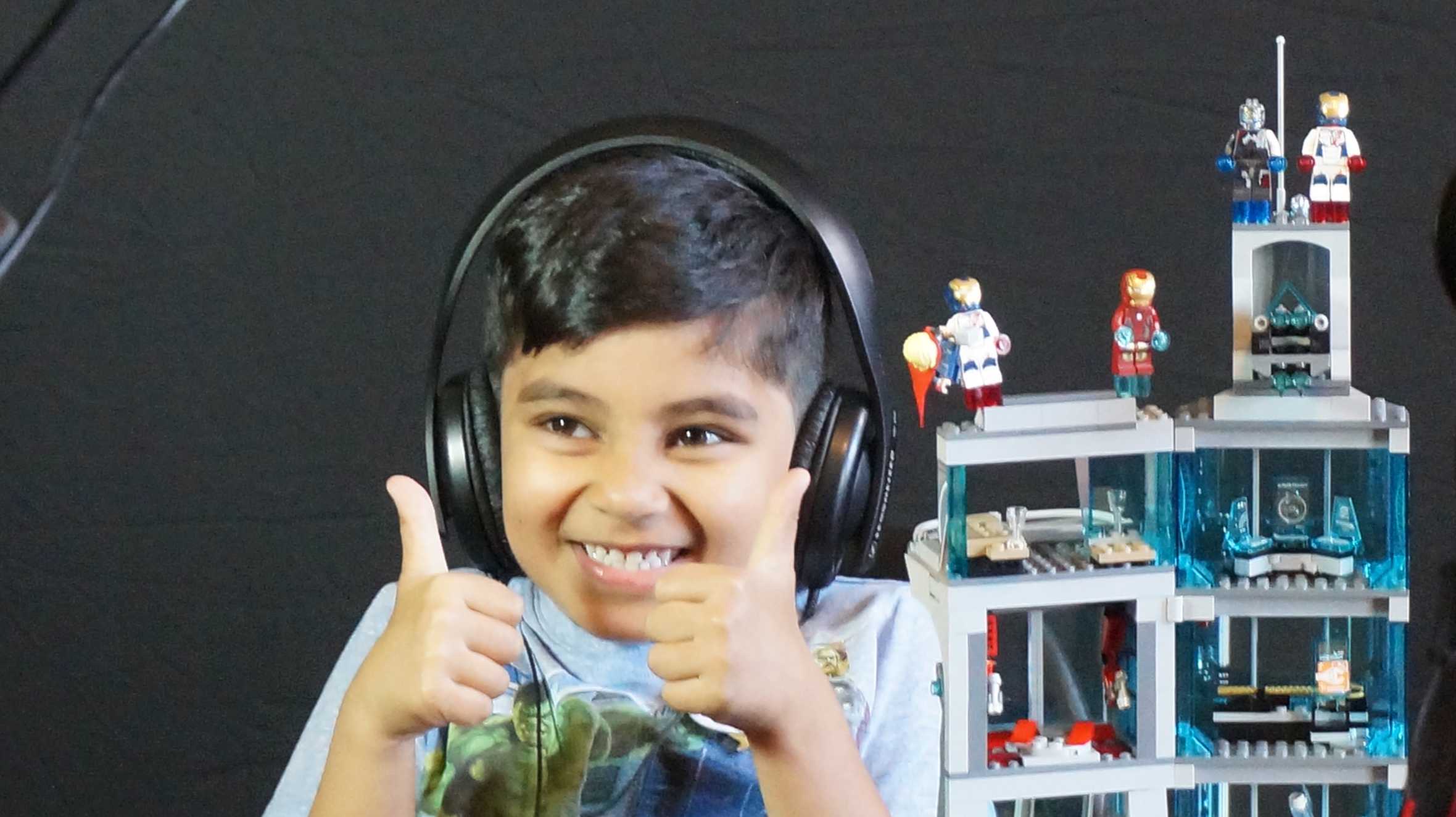 Khayyam was really excited when a limo picked him up to take him to the 'Nonsense' agency studio in London where he would get to create his own toy videos. He got straight to work with his first film 'Marvel Hero Mashers!'. He was a total natural in front of the camera – and definitely gave Evan a run for his money!
Watch Khayyam's wish unfold here:

How Khayyam's wish helped
"It's one of those wishes that will stay with him forever, so that he can continue it himself."
You can see the video Khayyam filmed on his wish on his channel KTube, here:
We rely on generous donations from people like you to grant wishes. Your donation will make wishes become a reality for critically ill children, supporting them where the need is greatest. Thank you.