James' wish...
"I wish to visit the New Holland tractor factory"
17 years old, Northern Ireland
Acute lymphoblastic leukaemia
James, who was diagnosed with acute lymphoblastic leukaemia, wished to visit the New Holland tractor factory.
James' story
February 2017
James and his family live on a small farm in Northern Ireland, which is how James came to be mad about tractors! He loves getting out and about on the land, but this became difficult after he was diagnosed with acute lymphoblastic leukaemia when he was 15.

Treatment disrupted the blood flow to his bones, so he uses crutches to get around and protect his hip joints. But this hasn't quashed his dreams of getting back out to help on the farm. So when James turned to Make-A-Wish UK, there was only one wish for him – to visit the birthplace of his favourite tractor manufacturer, New Holland!

Thanks to a grant awarded to Make-A-Wish UK by Cash For Kids NI, James' wish came true in March 2018, when he, his brother and their mum travelled to Basildon, Essex, so James could examine the tractors that towered over him!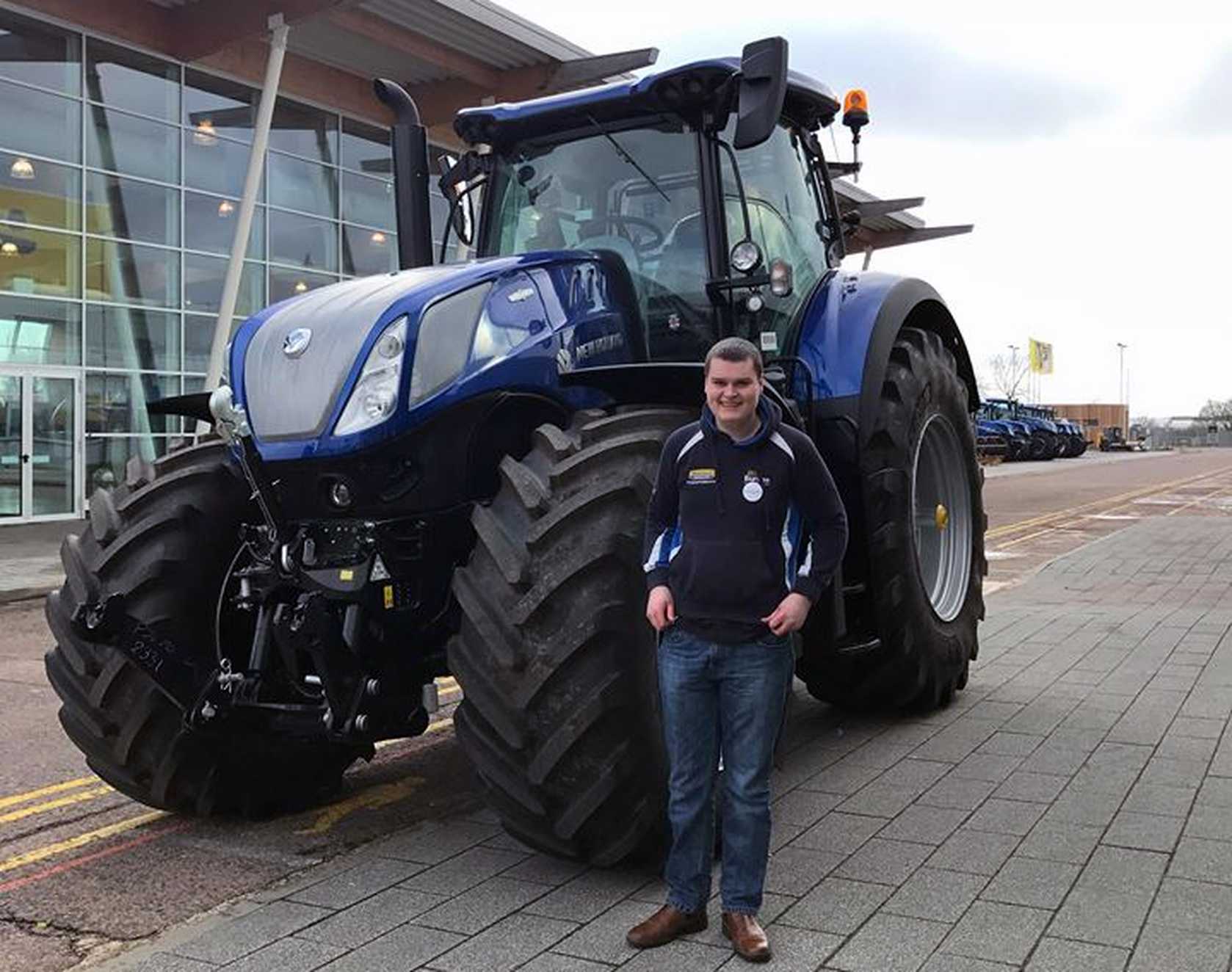 On the day of his wish, James' family were chauffeured from their hotel in a Range Rover. Mum, Kate, says they felt like VIPs! She continued, "It was just brilliant – everyone we met was lovely, they couldn't have done more for us."

At the factory, James heard about the history of the company, then, thanks to Make-A-Wish, Donkey from the Grassmen surprised James when he turned up to greet him, having flown over specially that morning. James is a big fan of Donkey and Grassmen and follows their weekly updates on Grassmen TV.
Donkey accompanied James on a special guided tour of the factory and, although he can be quiet and reserved sometimes, Kate says, when Donkey arrived, all that changed!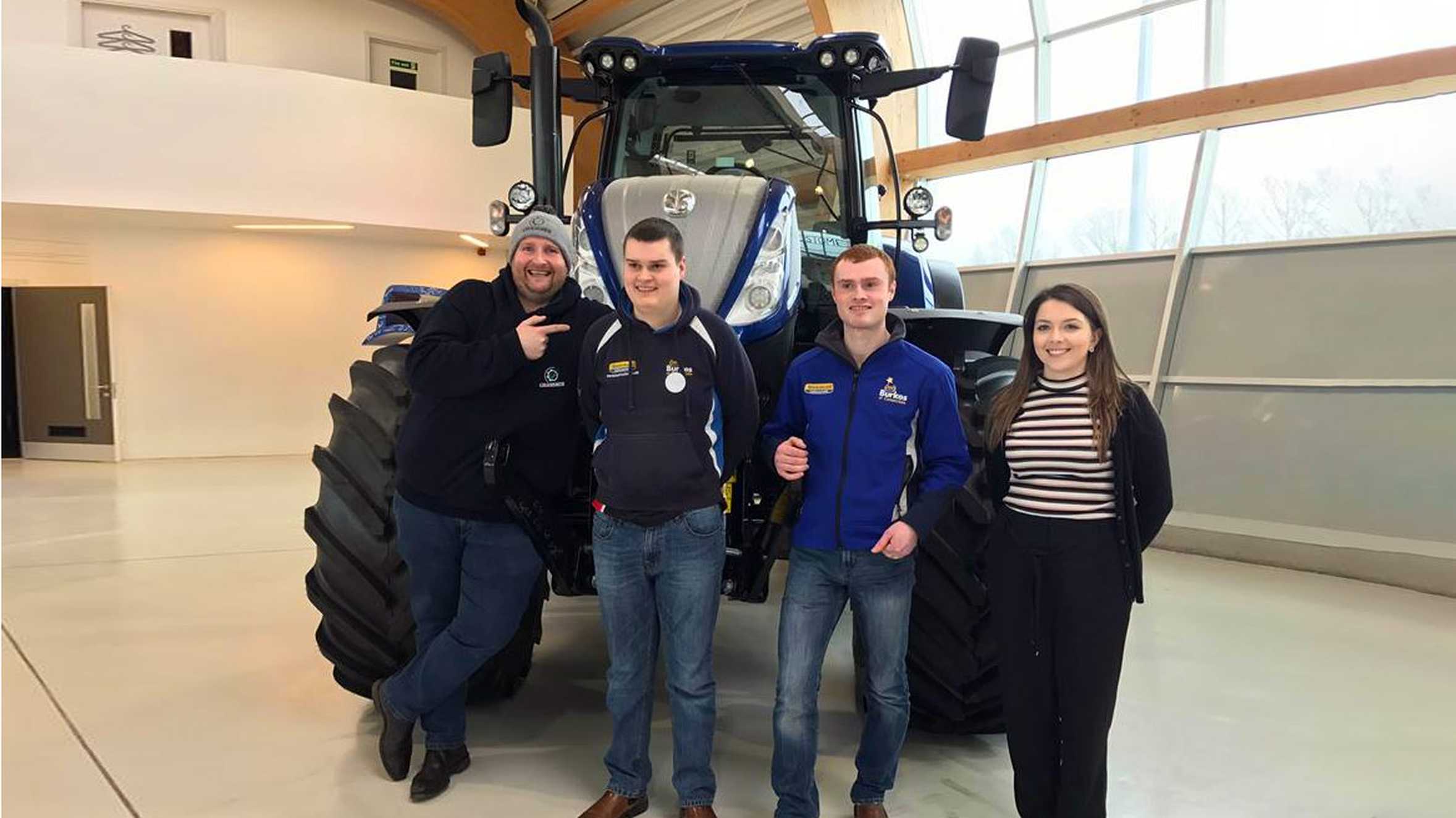 After a lovely lunch, the management from New Holland Agriculture came and met James, and invited him to try out driving a New Holland tractor for himself! For James, this was the absolute highlight.

He was allowed to choose his favourite tractor – the biggest one made at the factory, a T7.315 Blue Power and he drove around the test area on site.
Afterwards, he looked round the showroom and, although he couldn't afford a real tractor, he was given a New Holland fleece and a model of the tractor he drove to take home.
Kate said: "James hasn't stopped talking about the tractors and the visit since he got back! It was a very special day to see him so happy."

How James' wish helped
November 2018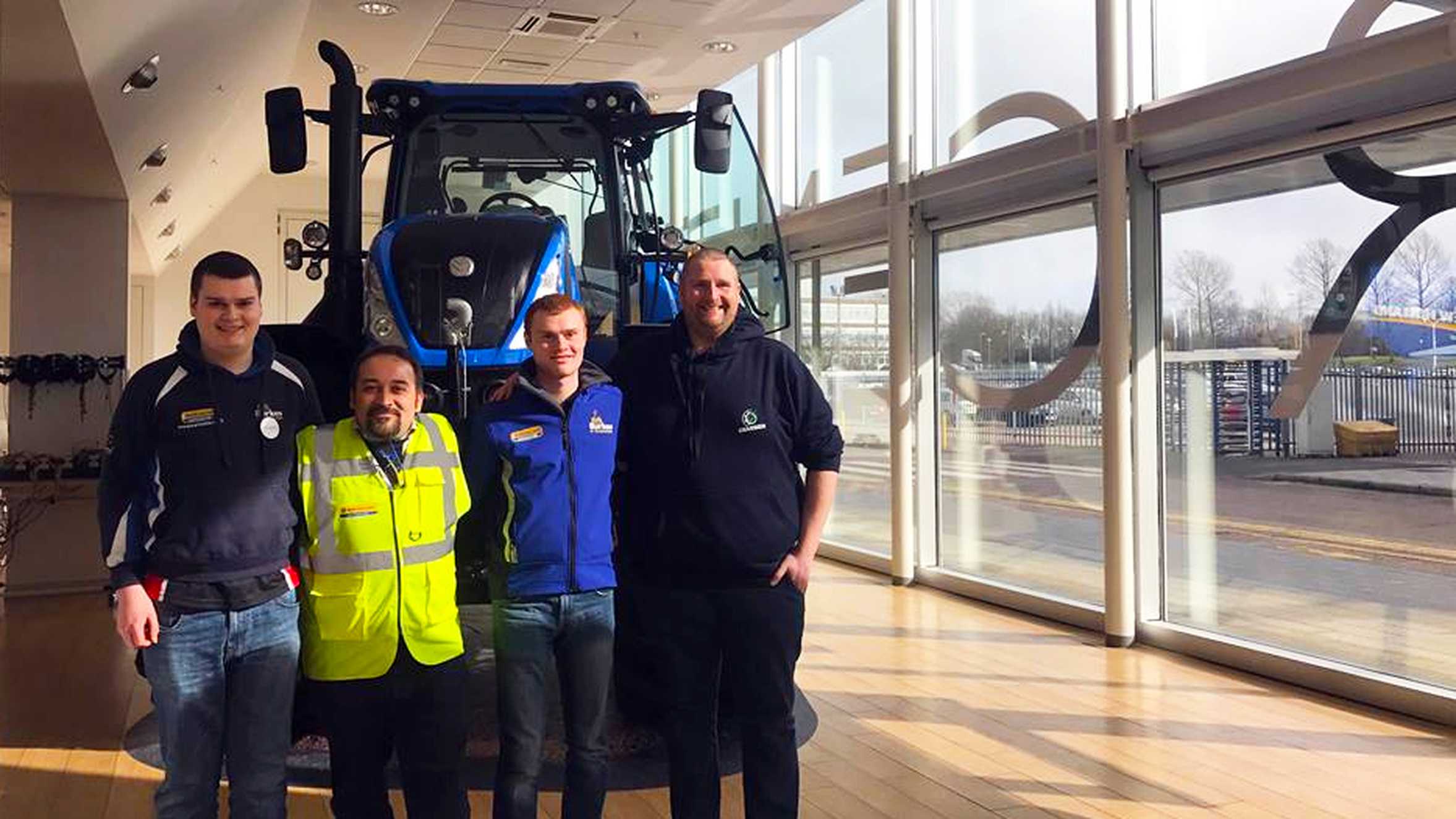 At the time of writing, James has progressed onto maintenance treatment, and Kate says he has dealt with his illness well. Despite missing the fourth year of school, James went back to do his GCSEs.

His treatment was due to finish in March 2019, and his wish gave him the confidence, strength and joy to get him through that difficult time, and beyond.
Kate said: "James was so delighted to spend time forgetting about the difficult times and instead focusing on his passion and it will be great for him to have those memories to carry with him. Everyone involved was so good to him."

"It was a really positive experience for James' brother and myself, and for James it was just perfect. Thank you so much to everyone at New Holland Agriculture, Make-A-Wish and Cash For Kids NI for granting James' wish."
We'd like to say a big thank you to Cash for Kids Northern Ireland for supporting us by funding James' wish.
We rely on generous donations from people like you to grant wishes. Your donation will make wishes become a reality for critically ill children, supporting them where the need is greatest. Thank you.