Jack's wish...
"I wish to own a computer to help me compose music"
14 years old, Birmingham
Ewing sarcoma
On his 14th birthday, Jack's wish was granted. It was for a fast, powerful computer that he could use for composing music and for gaming - allowing his passion for music to thrive, despite a tumour affecting his hand and lungs.
Before his illness, Jack loved to play the piano and saxophone - especially with his grandad, who was a big influence on him. He was offered a music scholarship because of his talent. But a week before his 13th birthday, Jack was diagnosed with Ewings sarcoma - a type of bone cancer affecting children. After that, he spent every week in hospital having treatment, and everything else went on hold.

"It's forced Jack to grow up a lot. But this new perspective on life has been a great learning experience for him."
The tumour affected Jack's arm and doctors said it would have to be amputated, but thanks to pioneering surgery in Austria, only the damaged section of bone was removed, allowing him to keep his hand and remain independent. Jack has also had a section of lung removed, been through radiotherapy and lots of rehabilitation as he works to restore his movement and strength. But Jack was still offered the scholarship he was hoping for, and his mum Cathy said he is a miracle for being so strong and resilient!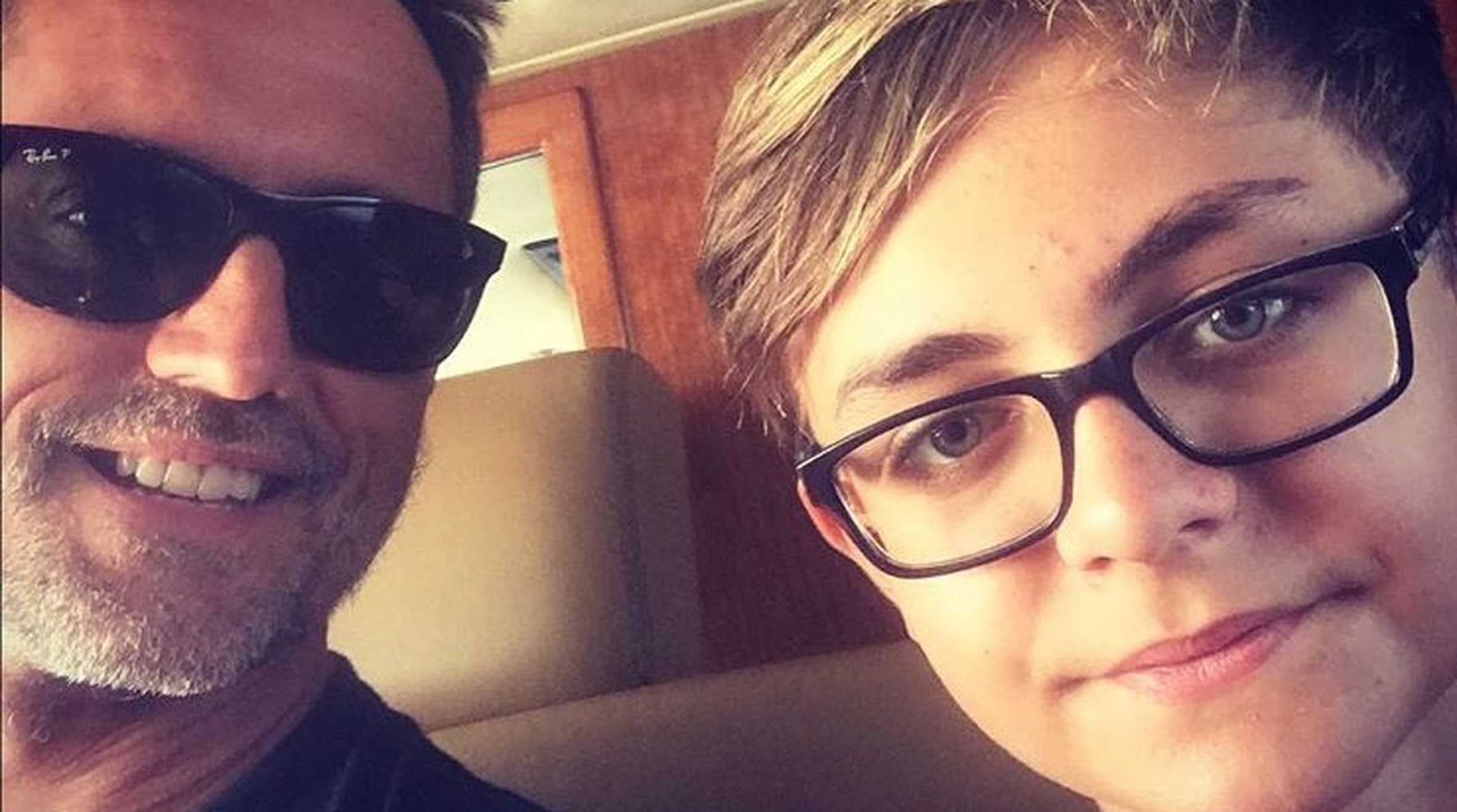 Since his illness, Jack can't play musical instruments like he did before, but he's got into music video production and composing music on the computer – combining his grandad's love of music and his dad's technical knowhow. He writes his own loops and riffs and knows everything about music, but his old computer was slowing him down.
Jack said: "In hospital, I was begging my mum for a new computer when the nurse walked in and suggested we talk to Make-A-Wish. I knew instantly what to wish for!"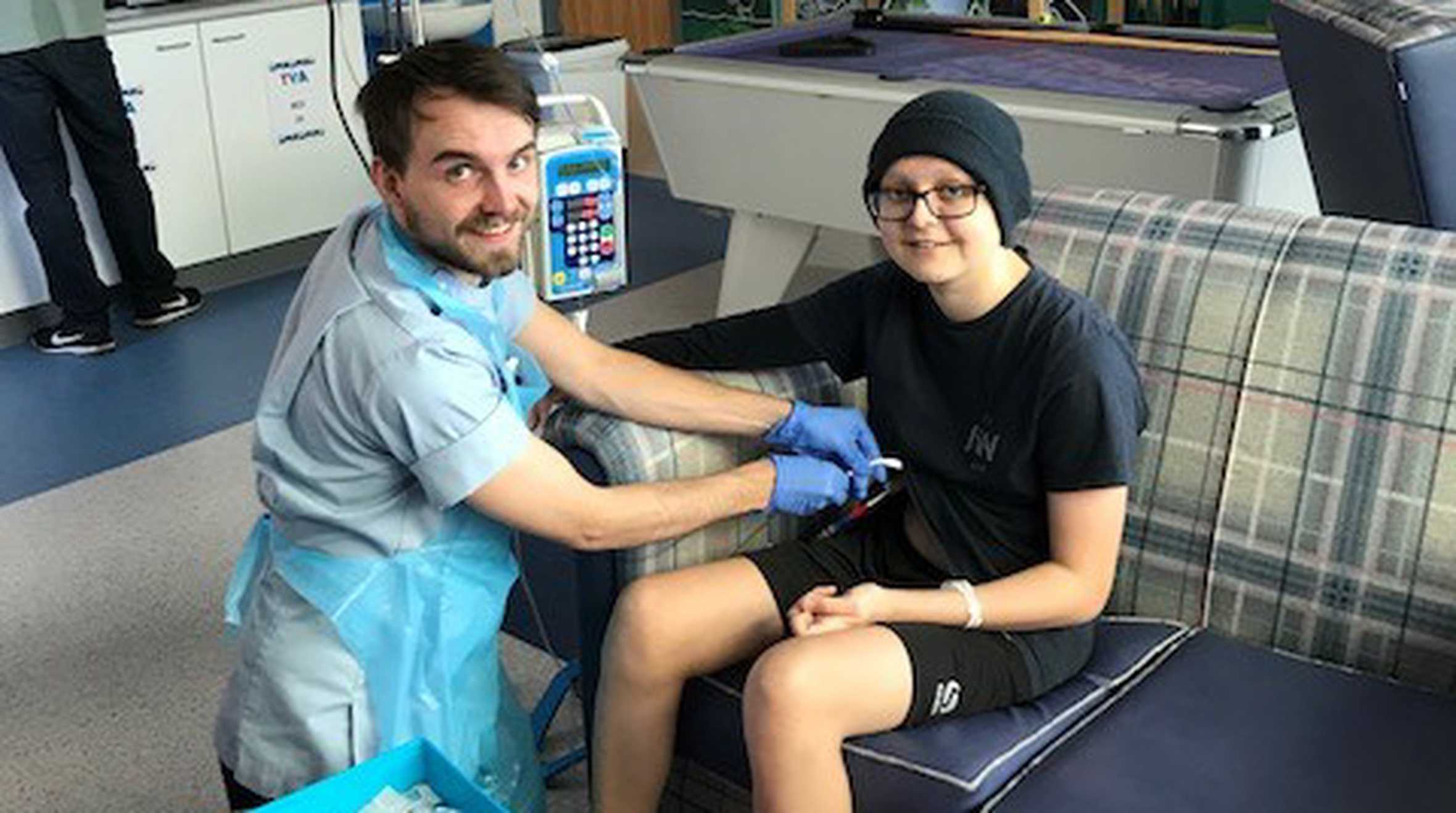 Music and his computer are the only things that got Jack through his treatment. When he was in hospital, chatting and playing games online with his friends helped him to feel connected.
Jack wished for a CyberPower Gaming PC to help him produce his own tracks and study for his music GCSE. On his birthday in January 2019, his wish was granted.
Jack said: "As soon as we set it up I got started using it, I could instantly see how much faster and more powerful it was for gaming and music. It was a really good feeling. The same month as my wish was granted, I was finally able to go back to school too. It was nerve-wracking to start with but everyone was really kind and I've made plenty of friends now."
How Jack's wish helped
February 2021
"He absolutely loves the computer and is on it all the time. He'll get years of use from it. Jack's wish has brought him so much happiness. It was a lovely treat for him after such a horrible year. It's given him a fresh start."
Jack is now 16, he's passed his GCSEs and he's got a place at music school - the same school that nutured George Ezra's talents. Watch this space!
Thank you to everyone who helped make Jack's wish come true.
We rely on generous donations from people like you to grant wishes. Your donation will make wishes become a reality for critically ill children, supporting them where the need is greatest. Thank you.