Idris' wish...
"I wish to meet the Manchester City football team"
11 years old, Manchester
Ewing sarcoma
To celebrate the 30th anniversary of Manchester City's City in the Community foundation, Make-A-Wish granted a very special wish for Idris, who began playing disability football with his new prosthetic leg following treatment for a form of bone cancer.
Eleven-year-old Idris is a typically active young boy, who loves football and was always a really fast runner. But when he was four, he started waking up in the middle of the night in agony with pains in his leg.
After multiple hospital visits, an oncologist revealed the devastating news that Idris had Ewing Sarcoma, a type of bone cancer.
Treatment involved chemotherapy and radiotherapy, followed by surgery on his leg to get rid of the tumour. Sadly, this wasn't successful, so Idris endured a more complex operation called rotationplasty, which involved amputating part of his leg.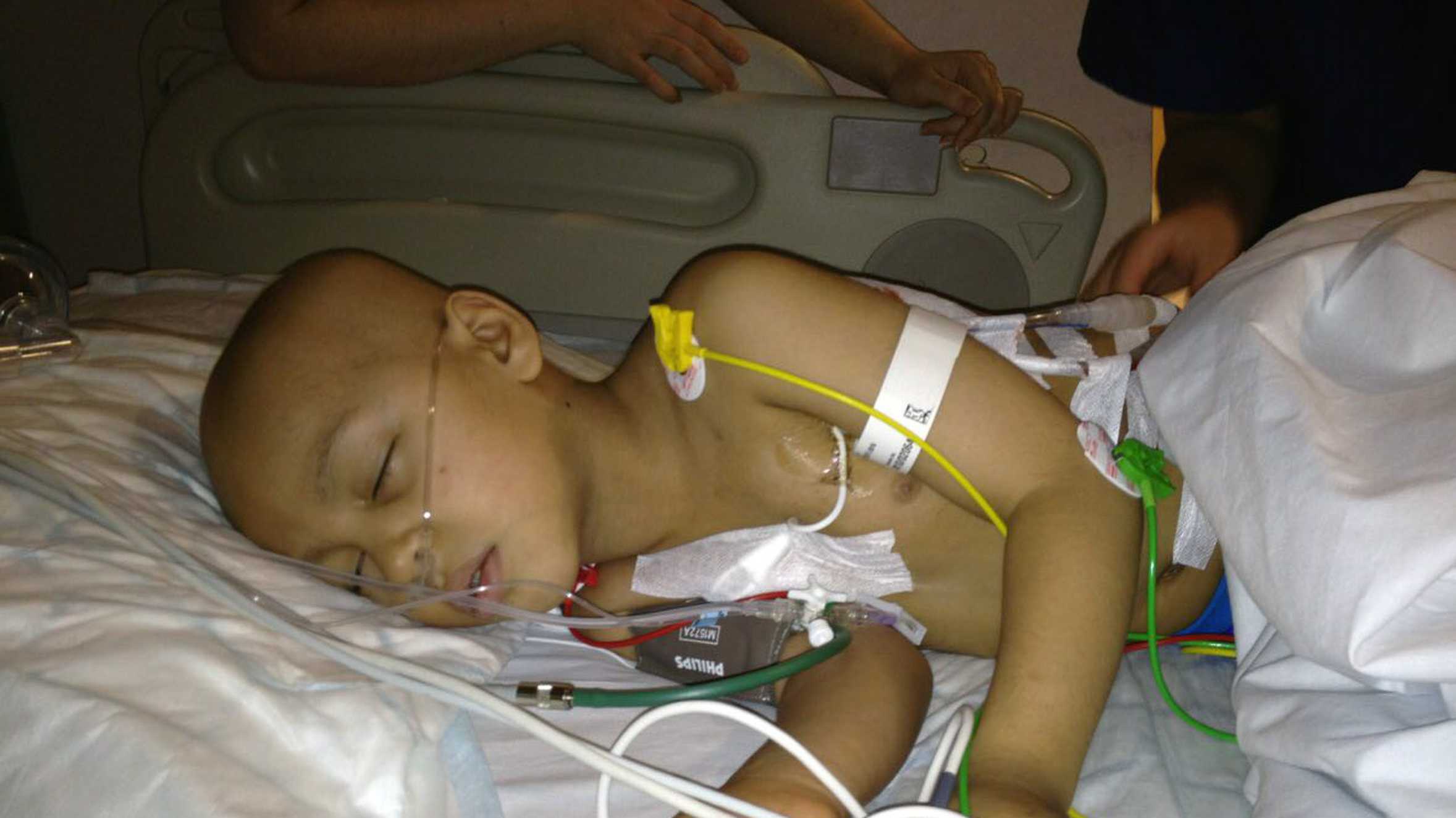 His father Ahmed told us: "When we saw his leg afterwards we were all shocked but we didn't have a choice because the cancer kills. Idris was so upset to lose his leg because he was always a very fast runner and loves football as much as I do."
While all this was happening, Idris' mum Zakria went into labour with their third son, Yusuf, so she was in one ward in Birmingham while Idris was in the other.
"Having a new baby, another child and our eldest son going through this was really tough. Even though there was happiness, we struggled. Thank God that time passed."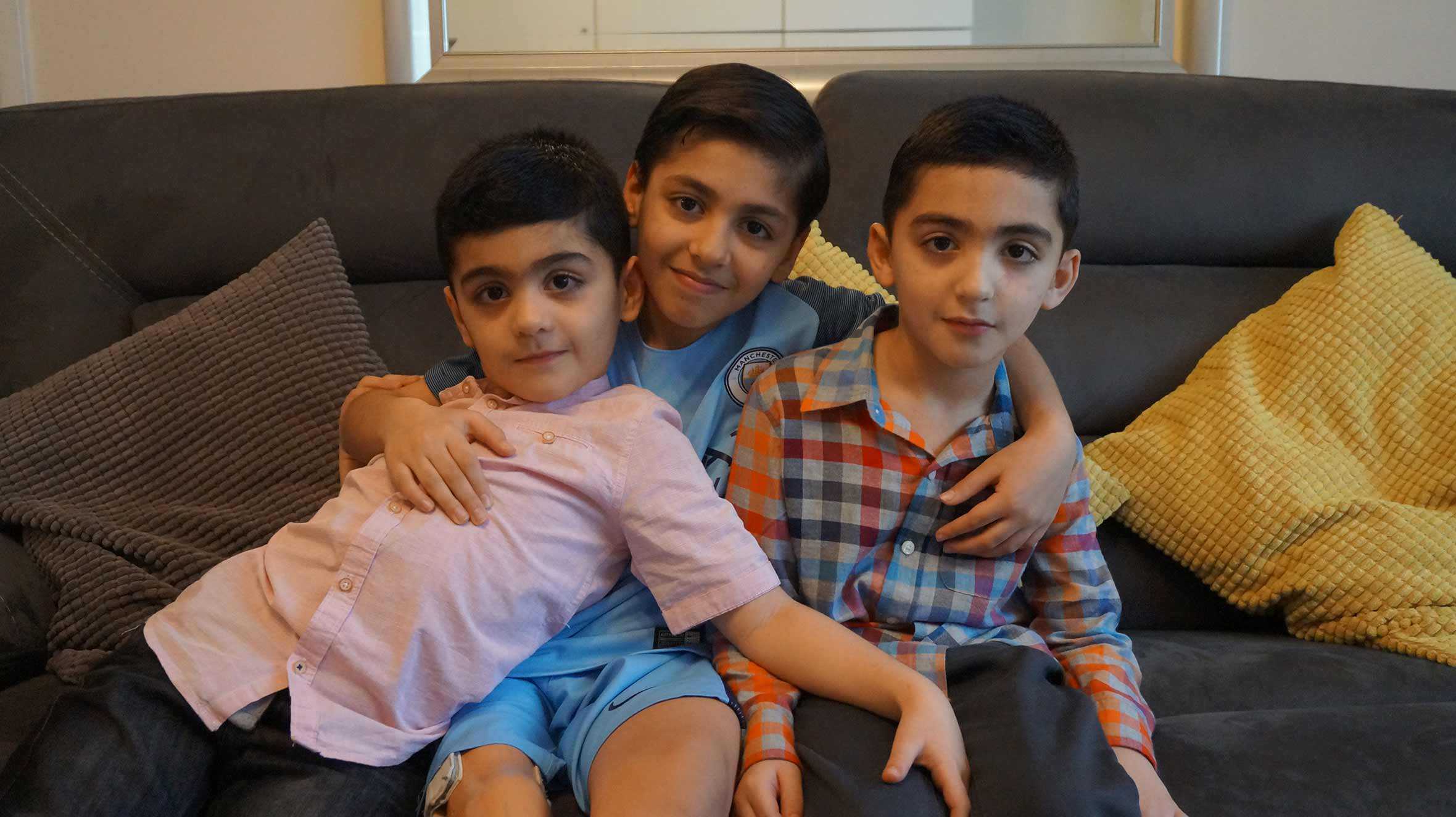 Idris was cancer-free for a year and life started to return to normal. But then at one of his regular check-ups in 2012, a chest x-ray showed a shadow – Idris' cancer had come back on his lung.
After all he'd been through, Idris needed further surgery, radiotherapy and yet more chemotherapy.
"That was the moment we thought we were going to lose Idris." said Ahmed.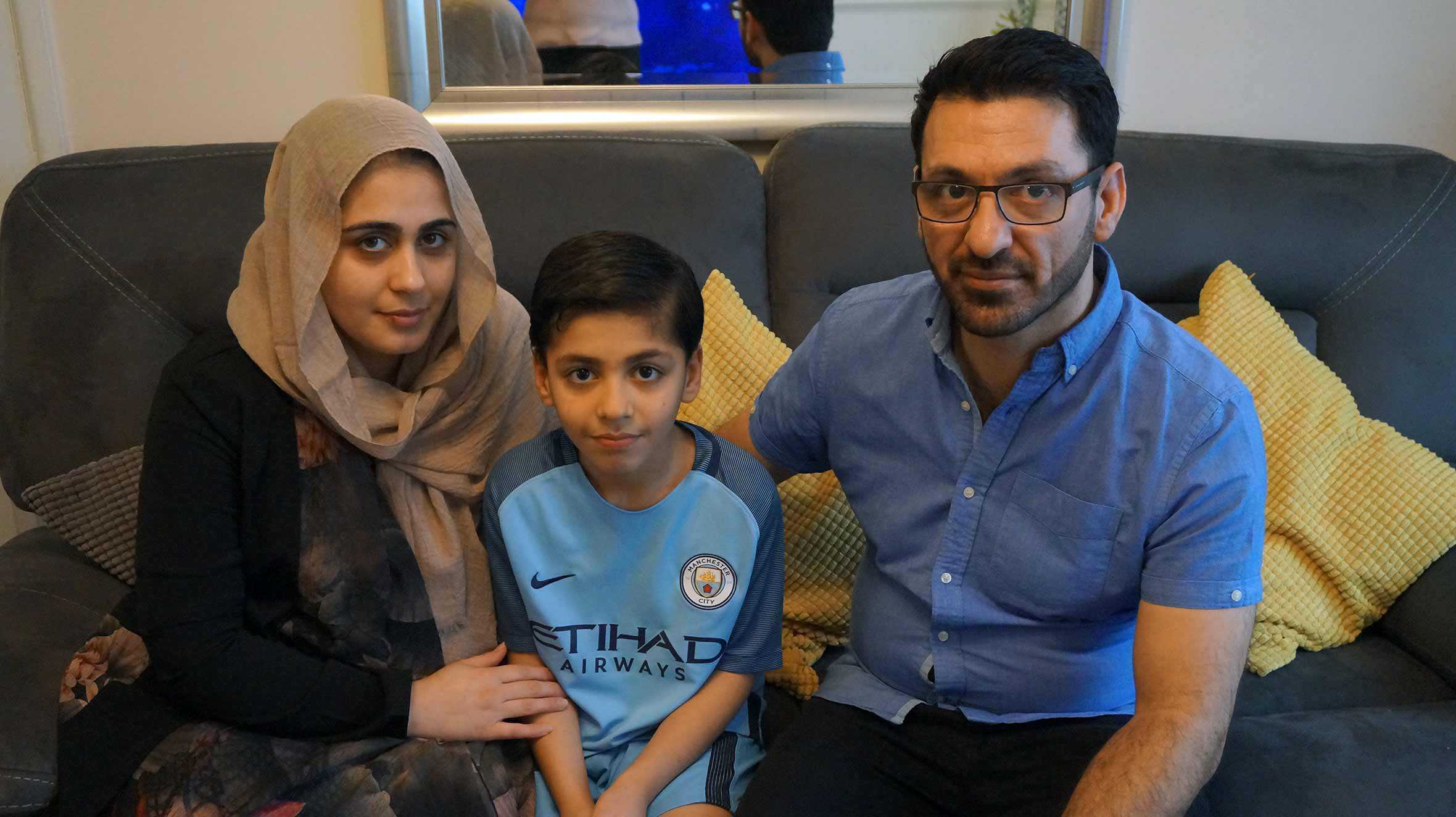 But he pulled through! It was a wonderful moment for all his family and friends when treatment finished and doctors declared Idris cancer-free once more.
Football changed his life
Along with this new chapter, Idris and his family moved to a new home in the Hill Green area of Manchester and Idris started going to primary school. That's where he met Paul Kelly from Manchester City's City in the Community Foundation.
Ahmed said: "Idris brought me a letter home from Paul and said 'Daddy they want me to play for disability football'. I was so excited for him and he said it's no problem I can run and kick the ball. The next day I rang Paul and he said they had a place for Idris."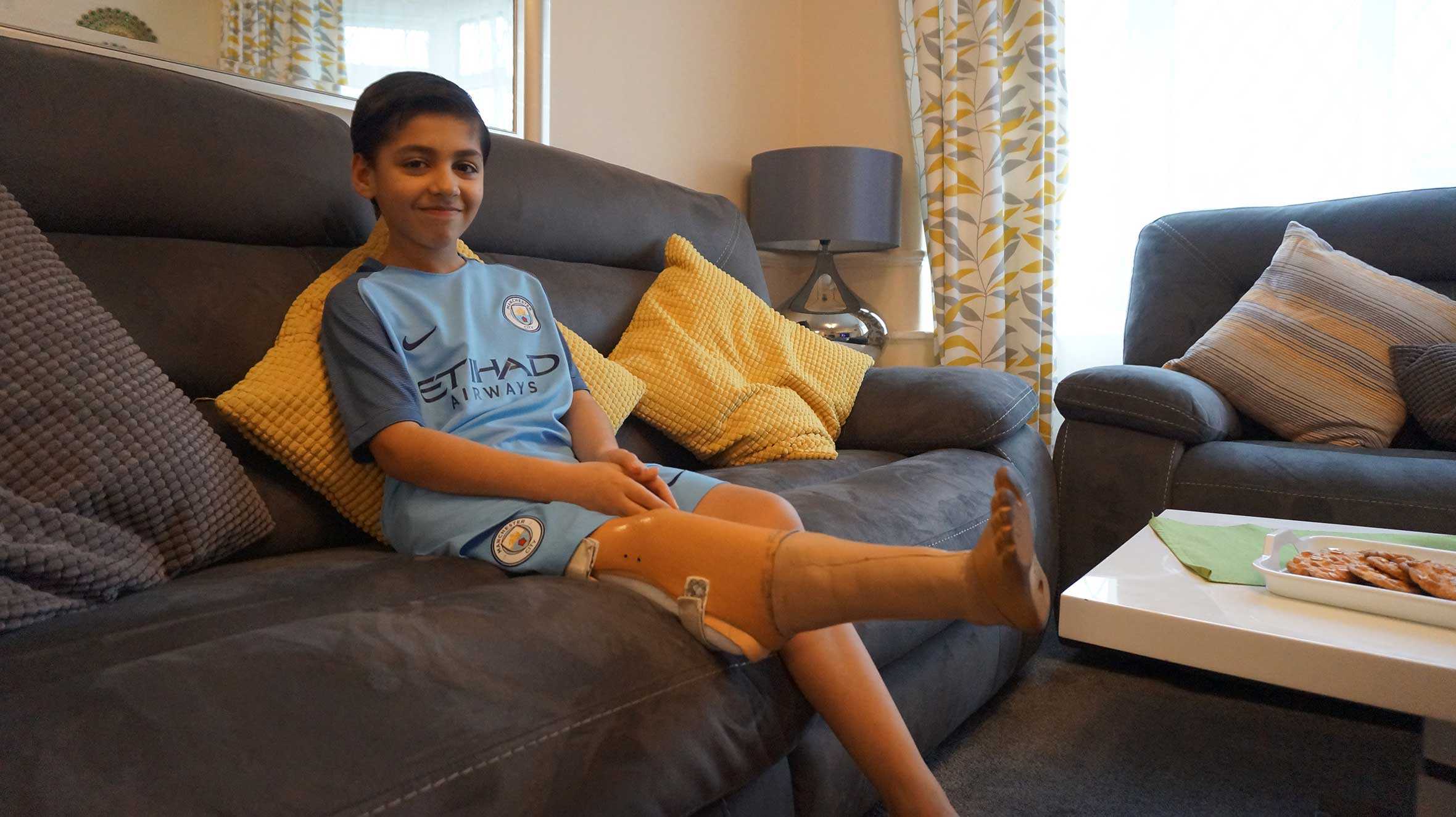 He added, "Football changed his life totally in a different direction because we thought he couldn't do that kind of thing. I loved taking him to matches and he started training on both a Monday and a Tuesday because he liked it so much."
A magical football wish
Idris has since become a huge fan of Manchester City, so not surprisingly when he turned to us, his wish was to meet the team!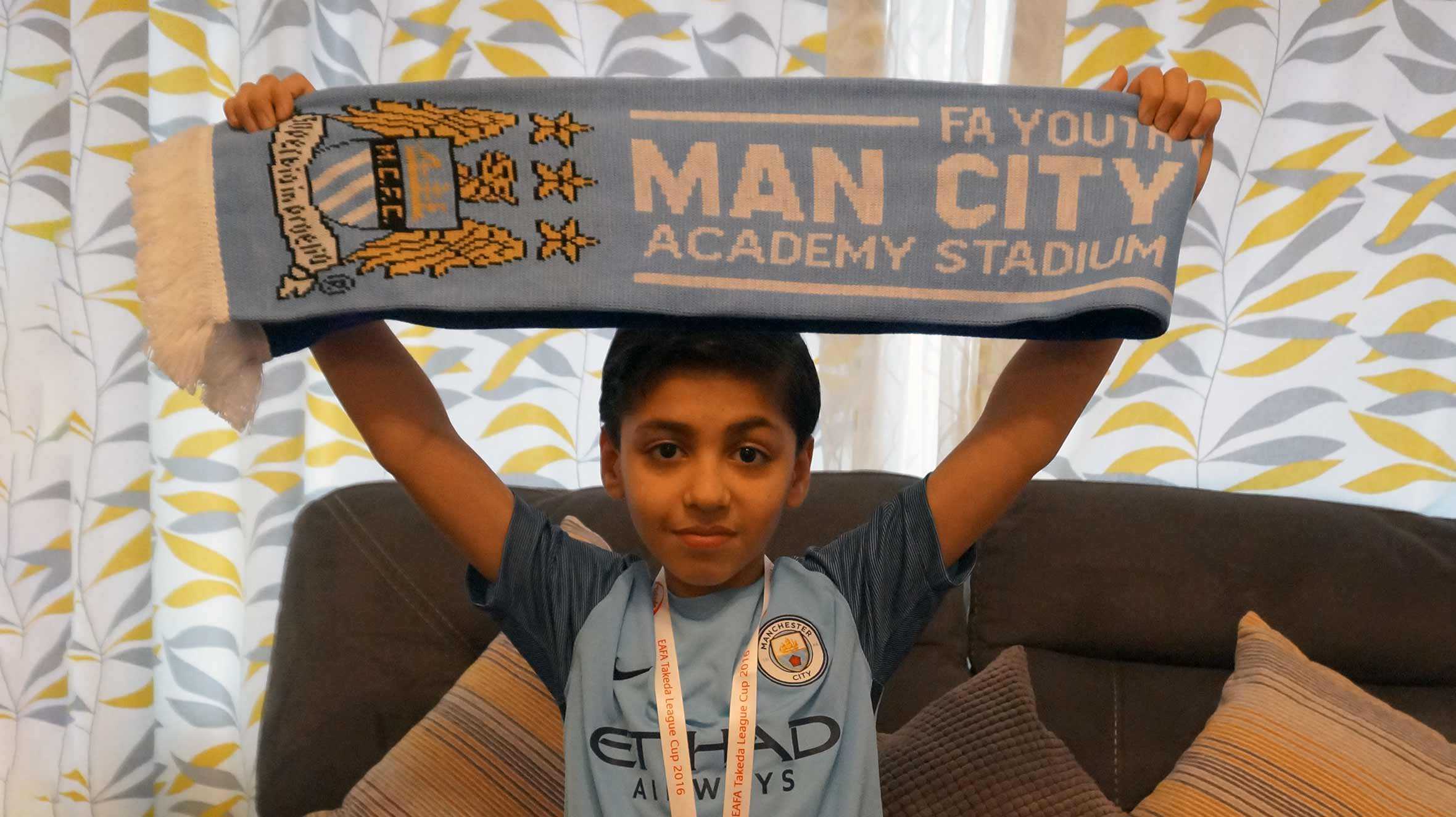 The wish started in Idris' school assembly, when - to his surprise - a very special video message from Captain of the Manchester City team Vincent Kompany was played to the whole school. In it, Vincent asked him to join him for a training session with all the team!
Idris was shocked but very excited that his wish to meet his beloved football team was coming true!
On the day of the training session, Idris was picked up from his home in Chappy's famous taxi and taken to Manchester City's Etihad campus, where he was given a behind-the-scenes tour of the grounds before putting on his very own kit and training with his favourite players.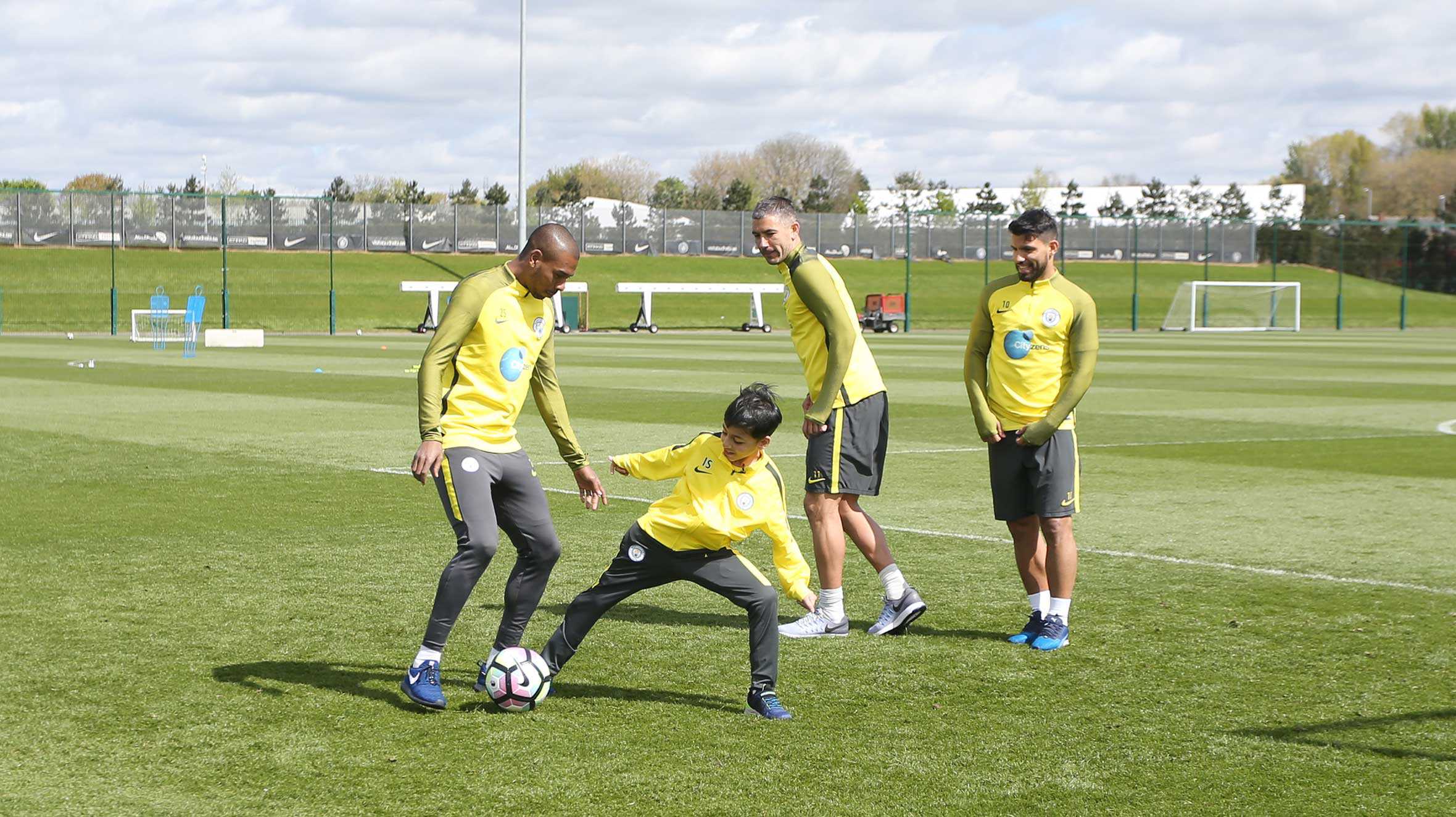 But that wasn't all!
Vincent Kompany had one last surprise for Idris – he was invited to be a mascot for the upcoming Crystal Palace game, which meant walking out onto the pitch with him!

"I was so excited when Vincent Kompany invited me to training, I couldn't believe he was talking to me! Playing football with Sergio Aguero, meeting the whole team and walking out at the Etihad was a dream come true, it's been amazing."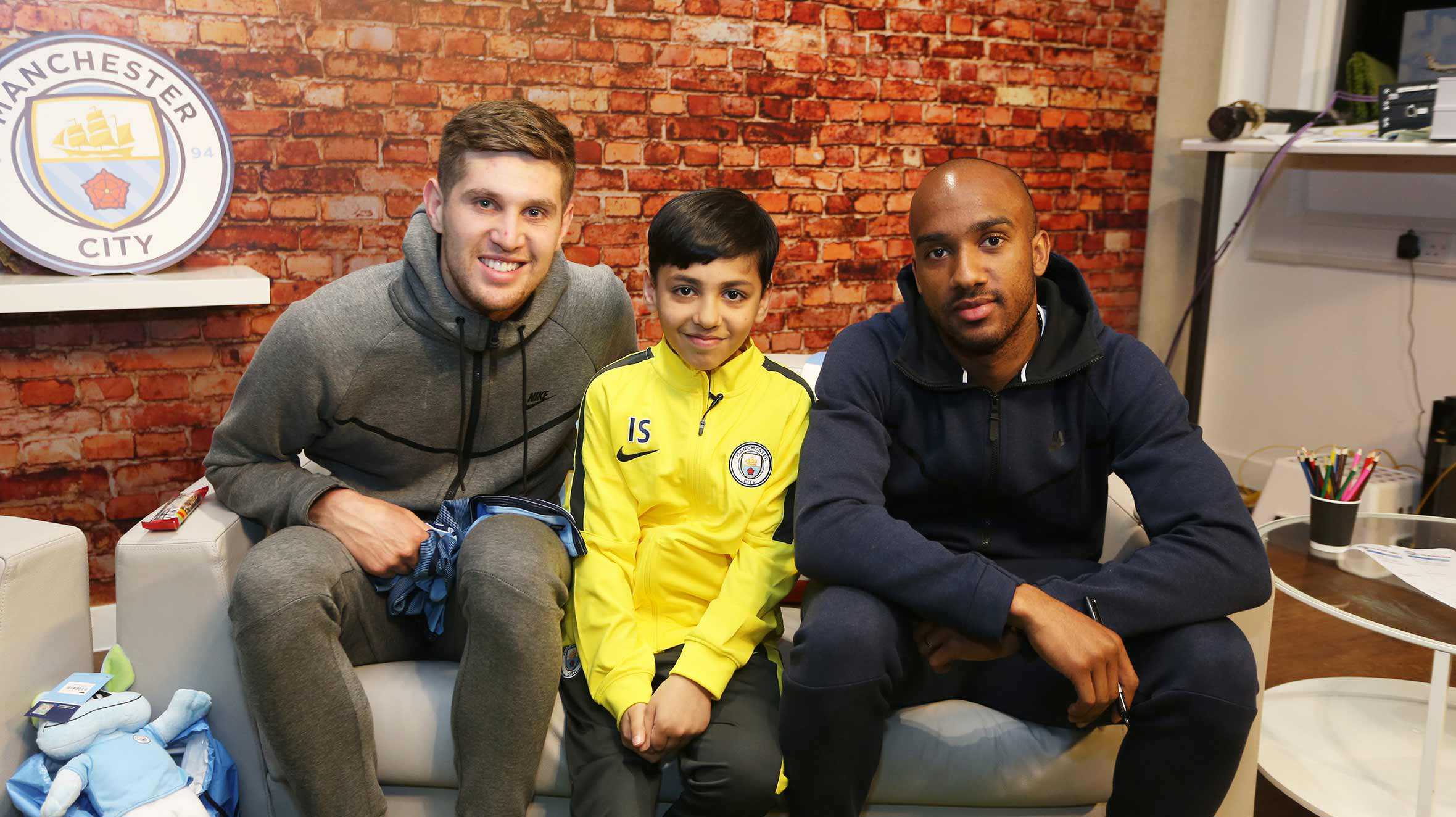 His dad Ahmed added, "I've seen lots of changes in Idris since his wish - it's given him very good confidence and he wants to keep playing football which is really good for all the family."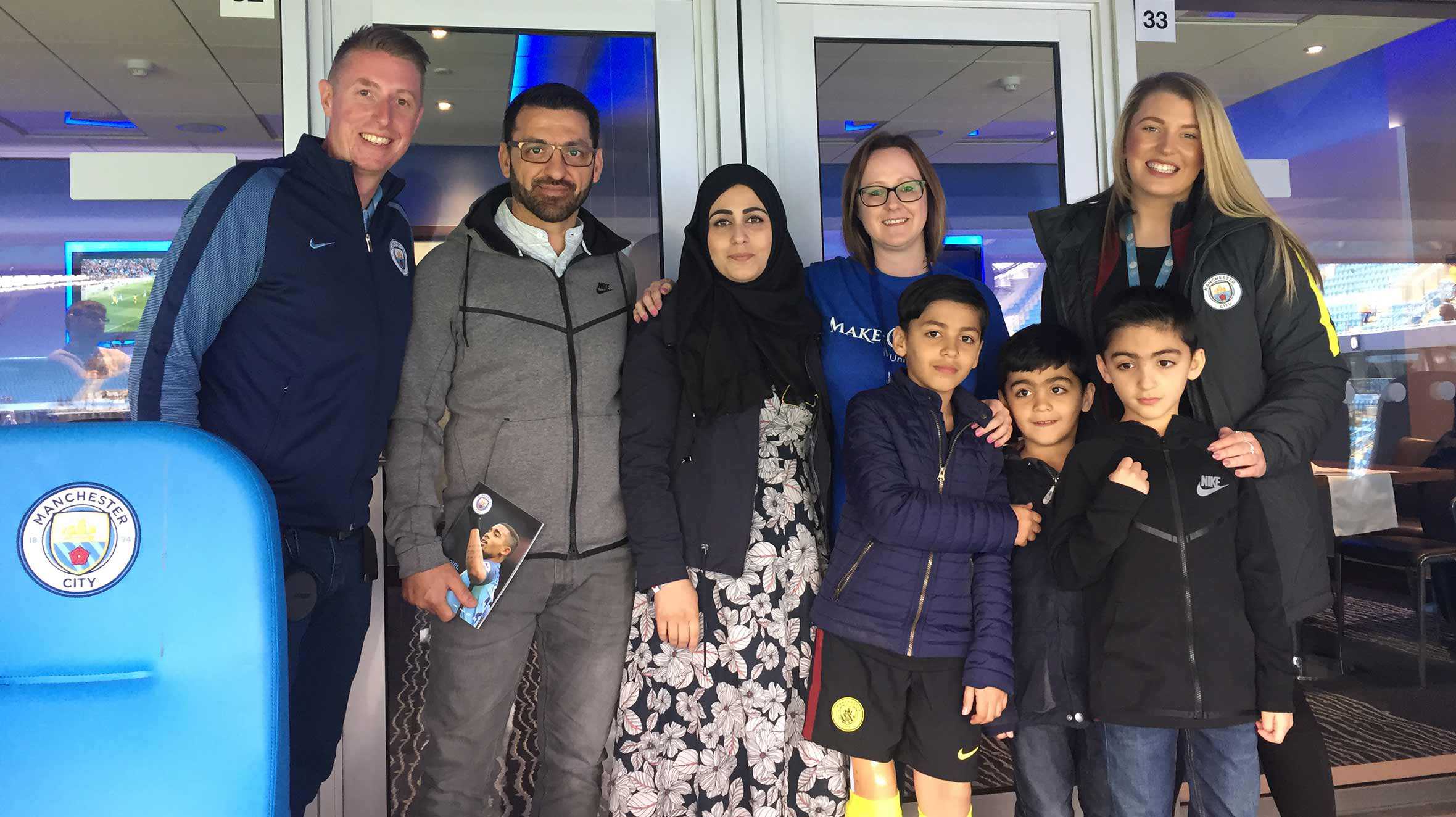 We rely on generous donations from people like you to grant wishes. Your donation will make wishes become a reality for critically ill children, supporting them where the need is greatest. Thank you.