Gracie's wish...
"I wish to go to Lapland"
10 years old, Guernsey
Leukaemia
Gracie's story
Christmas 2017
On Boxing Day 2017, Gracie - then aged eight - said she wasn't feeling well, but her family put it down to all the excitement around Christmas. Her symptoms got worse and then she developed a rash. At the doctors, scarlet fever and acute tonsillitis were ruled out and Gracie was admitted to the children's ward where more tests were carried out and she was put on a drip. But the Princess Elizabeth Hospital near her home in Guernsey didn't have the facilities to treat her so she was med-evaced to Southampton by ambulance and private aircraft. Gracie's dad Martin joined her and her mum Steph on the flight to Southampton on 10th January, while her little brother Oliver went to stay with relatives.
Steph explained: "Martin and I thought we were there because Gracie needed strong antibiotics. It was only when I spotted lots of CLIC Sargent posters everywhere and children who had lost their hair that the penny dropped, and I asked if someone could tell me what was going on."
Diagnosis
Gracie had none of the classic symptoms of leukaemia like bruising or bleeding gums but following a lumbar puncture and a bone marrow aspiration, she was diagnosed with the adult version - Acute Myeloid Leukaemia.
Treatment lasted seven months and involved four rounds of chemotherapy. It was isolating and difficult with Martin and Oliver visiting at weekends and Steph flying home every six weeks or so. It was a huge relief when Gracie went into remission and was able to go home on 12 July. She went back to school after the summer holidays and then had an early ninth birthday party. All her friends came round to enjoy the celebrations which included belting out tunes on the karaoke machine. When Gracie woke up with a sore throat, the family put it down to the fact that Gracie had been hogging the microphone. But then Steph spotted some bruises and feared the worst....
The road to recovery

History repeated itself as Gracie's consultant confirmed she'd need to fly back to Southampton for another bone marrow aspiration. That test showed she had indeed relapsed and this time, treatment was more intense with three different types of chemotherapy so Gracie lost her hair.
Steph recalls: "One day our doctor said she wanted to have a word and Gracie said 'well if it's about me then talk to mummy and daddy in front of me.' I explained that we only talked about her if there was something I needed to think about so that I could then tell her in a way that she would understand. But she made me promise – no more secrets Mummy. After that we included her in meetings and she could choose if she wanted to leave.
"The next day I told her she would lose her hair. She went a bit quiet but then she was like, ok no problem. She'd had very long hair and it started to get very thin. We cut it into a bob and then she had what we called 'the comb over' and then the 'mad professor'. One day she asked to shave it and I thought that was a very brave decision for a nine-year-old. The play therapist had given her a Barbie doll whose hair comes off and she had wigs and bandanas. That helped. Then Gracie got a wig from the Princess Trust but she never really wore it. When we were allowed off the ward, she just walked around with her feeding tube in her nose, because she had lost her appetite, and her bald head."
There was further worry for Gracie and her family when she developed an infection in her central line that turned into sepsis. It happened in March when there was a snowstorm so her dad couldn't travel over to be with her. She was rushed to theatre and not long after the line was removed, she recovered.
Oliver to the rescue
But Gracie was only going to get better if she had a bone marrow transplant and her little brother Oliver proved to be a great match. As Southampton Hospital doesn't do transplants, this time Gracie and her family had to travel to Bristol for two months for both the procedure and recovery time in February 2019.
Steph said: "Oliver was just four at the time so I explained to him what his bone marrow would do for Gracie and what was involved to make sure he understood what was going on. Then Martin explained, in words he'd understand, that he'd be given some sleepy medicine and have a plaster on his back. Not once throughout the two months did he turn round and say he wouldn't do it and the transplant team were also happy that he fully understood. He's 100 per cent a hero!"
Gracie now had no immunity while her body recovered so she was kept in isolation for six weeks and could only communicate with friends and wider family through video calls and online games. A teacher came to her for an hour a day and she watched films on her iPad or played with some new Lego because it came in sealed boxes.

Gracie's wish
November 2019
Gracie's family heard about Make-A-Wish through their CLIC Sargent support worker Nicky. At first, they couldn't bear to think about it, but later, Gracie decided her wish was to go to Lapland to replace the holiday they had had to cancel because of her illness. She wanted an end of year holiday to see the year out on a high. But Gracie's wish was cancelled when she relapsed. Instead, the family went a year later, in November 2019.
Counting down the days
Gracie had a countdown app on her tablet which she kept track of as she looked forward to her wish. She was doubly excited the second time it was all booked for her by Wishgranter Erica, because her brother Oliver was old enough to go too!
They flew out on an aircraft solely for wish families and stayed in a log cabin with an open fire and cosy bedrooms. Each morning, they sledged through deep snow to the hotel for breakfast and then joined their coach party for a day of singing festive songs and searching for Father Christmas - with the help of clues given by his elves!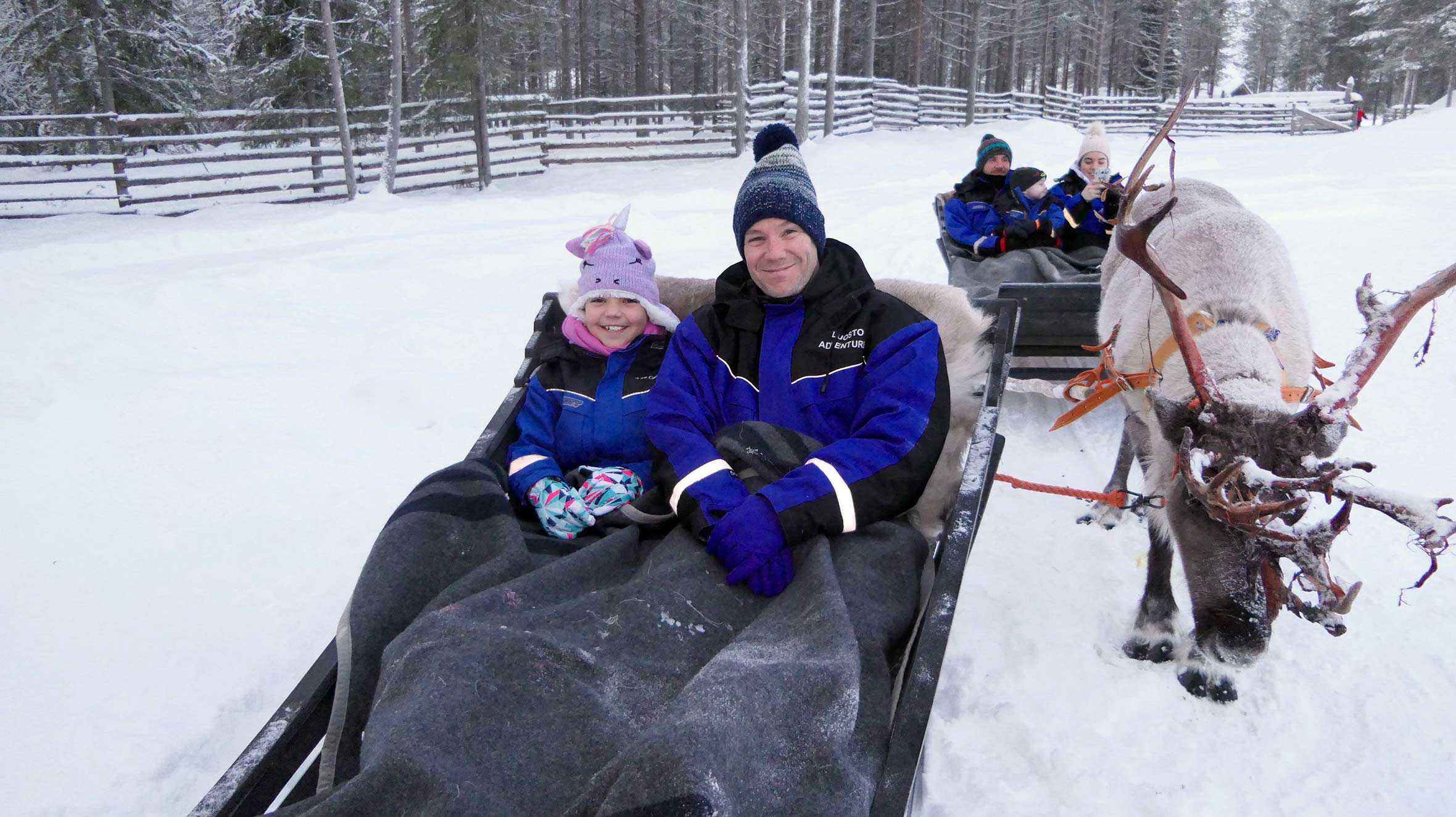 Steph said: "It was a busy few days with a husky ride, a reindeer ride, the snowmobile, tobogganing, lots of snowball fights and making snowmen or snow angels. Our log cabin was nice and cosy, and Mrs Claus paid a visit to read the children a bedtime story on the second night. When we finally found Santa at Wendy Wood's house, Gracie's face was just something else and so was Oliver's! We look back at those photos now and it just brings that feeling back - it was just so magical. We loved every minute."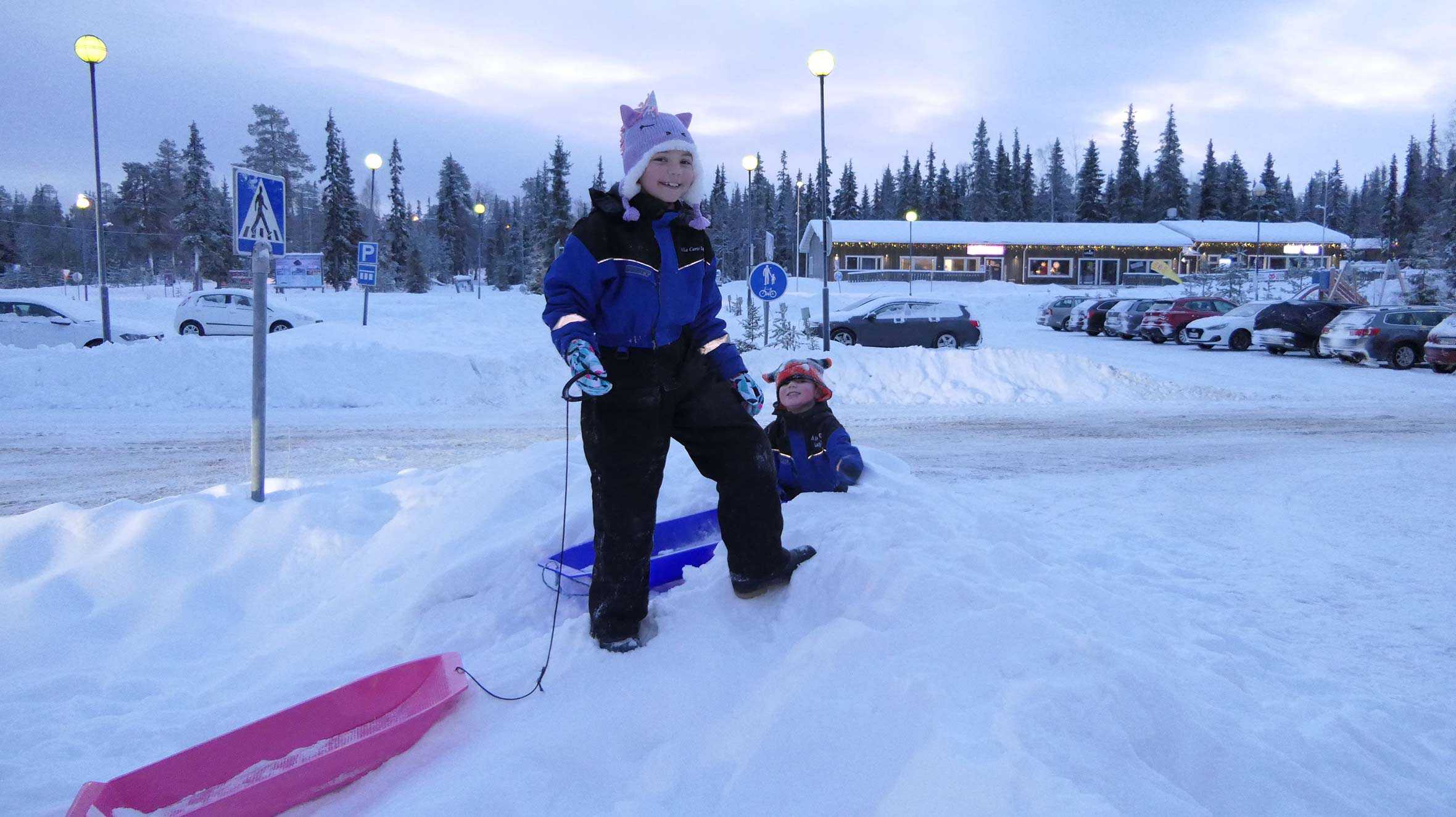 How Gracie's wish helped
September 2020
Gracie is now going from strength to strength. She will have regular check-ups until she's 18. Her school friends have all been amazing and her family found that keeping a blog helped them deal with all the messages and calls they were getting from concerned relatives and friends. Gracie went back to school with longer hair - absolutely beaming and she's back to doing her dance and theatre classes again. She's also been an inspiration to friends and family who've been coping with isolation for the first time, during lockdown.
Steph said: "It's just amazing what you guys do - creating memories that we'll always cherish."


"A wish makes memories as a family because at the time you're going through the motions and you're all focused on different things. The wish brings you back together because you're spending time together making special memories."
We rely on generous donations from people like you to grant wishes. Your donation will make wishes become a reality for critically ill children, supporting them where the need is greatest. Thank you.