Dexter's wish...
"I wish to be a magician"
7 years old, Bristol
Neuroblastoma
Dexter is just like other seven year old boys – he likes superheroes (iron man is his favourite), Lego Ninjago and playing games like Minecraft on his phone. He also really loves magic!
Dexter's love of magic comes from his Uncle Rob who taught him some tricks and he also enjoys watching magicians on television, especially some of the tricks performed by magicians on Britain's Got Talent.
After a short bout of stomach pain in October 2016, Dexter was diagnosed with neuroblastoma, a rare type of cancer that mainly affects children.
He had been having intensive chemotherapy treatment, which made him very tired and meant that he couldn't be around groups of people too much for risk of infection.
Dexter's Mum Lucy said about the diagnosis, "Your whole life changes. You've got to just get on with it, you can't fall apart. There are times when we do, but it's always in private and then we pick ourselves up and get with it again."
A magical day
Dexter's wish was to be a magician and with the help of TV magician, Jamie Raven, he had a magical day with his friends and family.
Jamie was runner up on Britain's Got Talent in 2015 and he went along to the Smoke and Mirrors magic bar in Bristol to give Dexter a day to remember.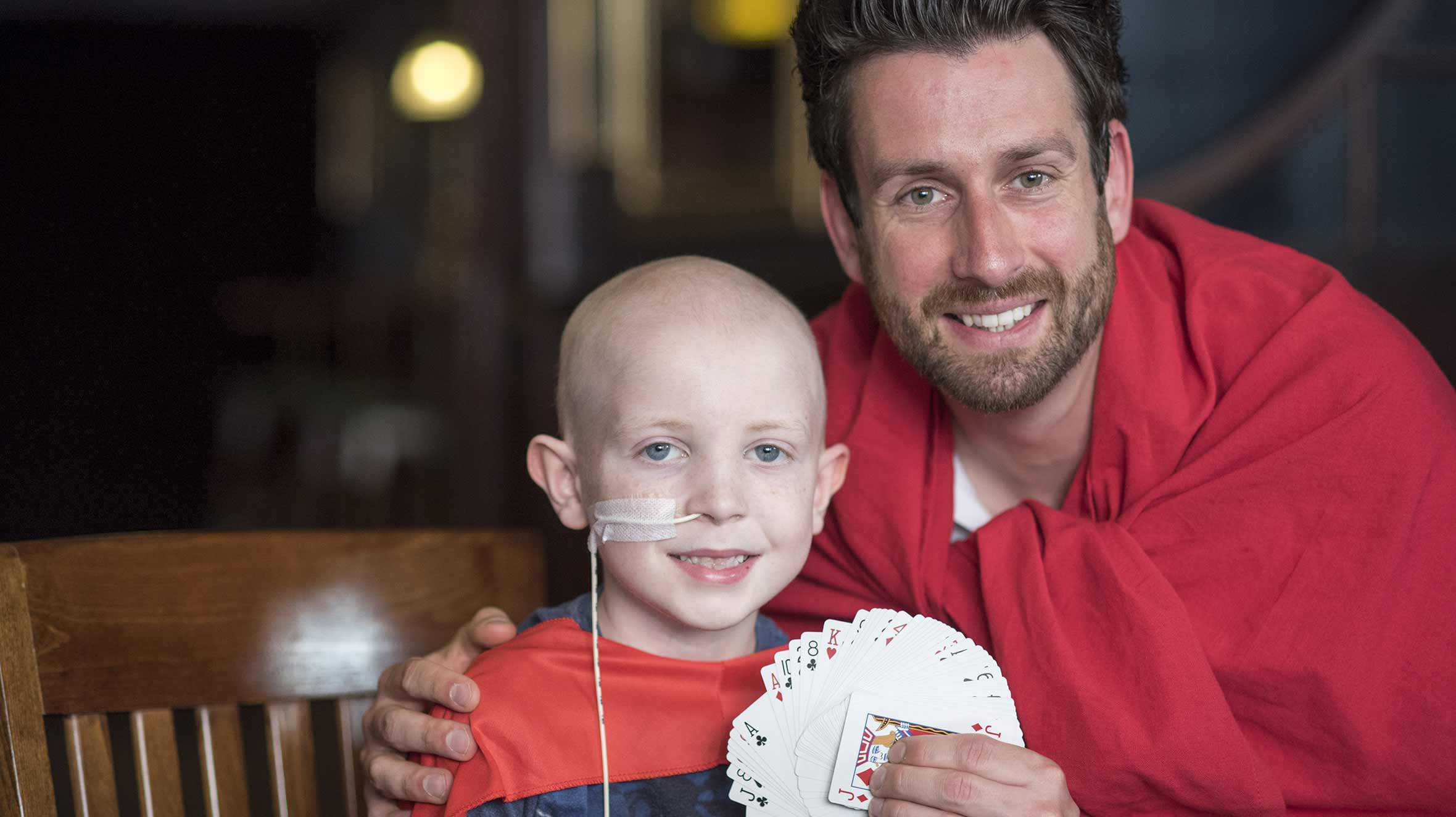 The day began with an intimate workshop with Jamie where he shared his magic secrets with Dexter, his Mum Lucy, Dad Andy, Older brother Matt, and of course, Dexter's Uncle Rob.
They learnt close up magic tricks like making a handkerchief disappear and a whole host of card tricks.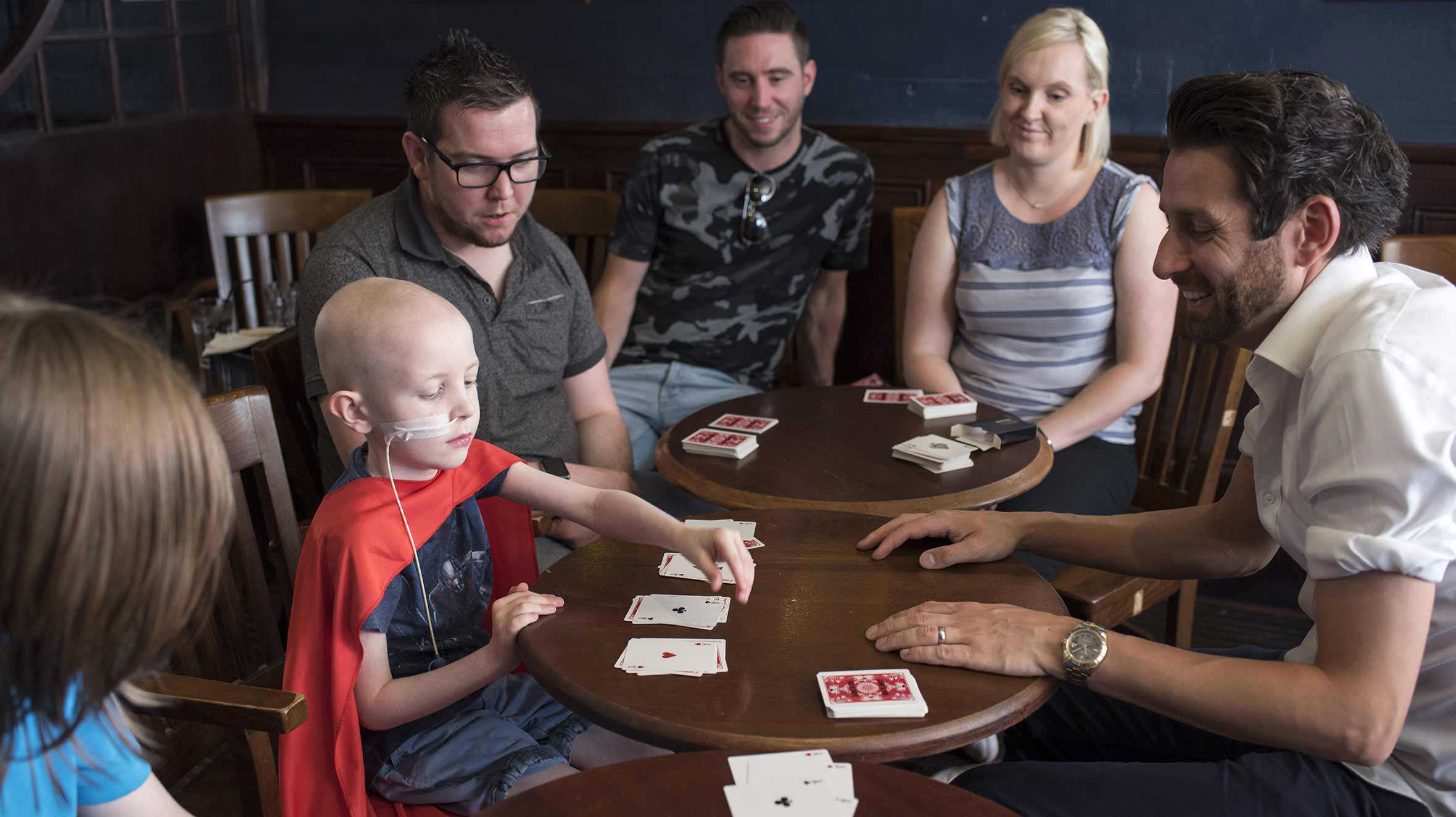 The family were then whisked off to lunch in a limo, where they met up with more family and friends before all heading back to the Smoke and Mirrors bar for a private magic show with Jamie.
Jamie's fantastic assistant
Jamie wowed the crowd and Dexter made a fantastic assistant, helping Jamie to perform some of the tricks on stage.
Dexter performed a special trick, making his best friend Madison levitate, using a unique magic wand, which was a gift from The Magic Circle.
The President of The Magic Circle was also there on the day and carried out Dexter's favourite trick – the infamous linking rings trick – and even made a dove appear out of nowhere to rest upon the rings!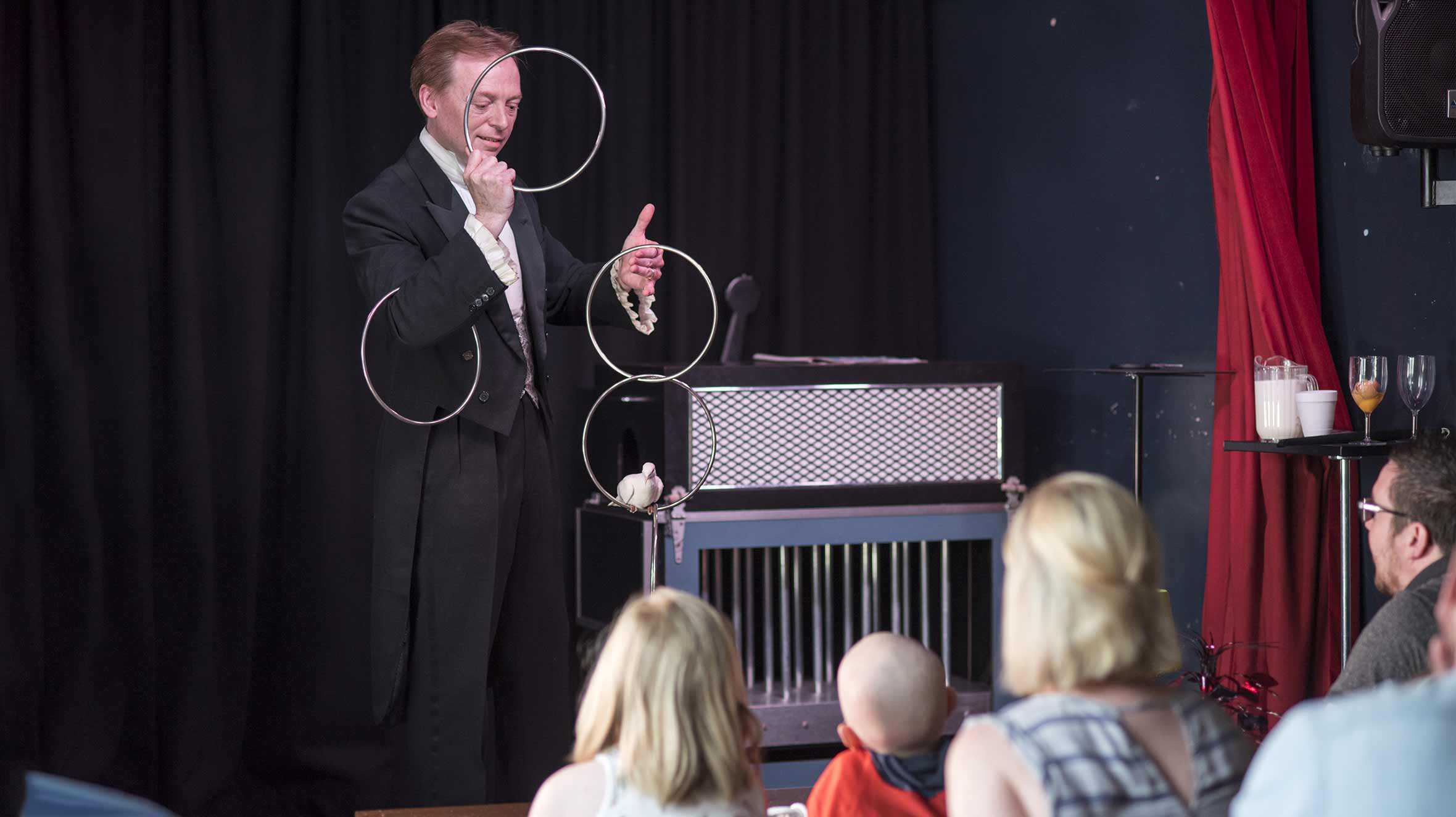 The highlight of the show was when Dexter's Uncle Rob climbed into the Table of Mystery, a box set upon a set of sharp spikes. Dexter and Jamie used magic to make the spikes pass through Uncle Rob's body to pierce a sheet of newspaper laying on top of the box. Uncle Rob then climbed out from the box unhurt!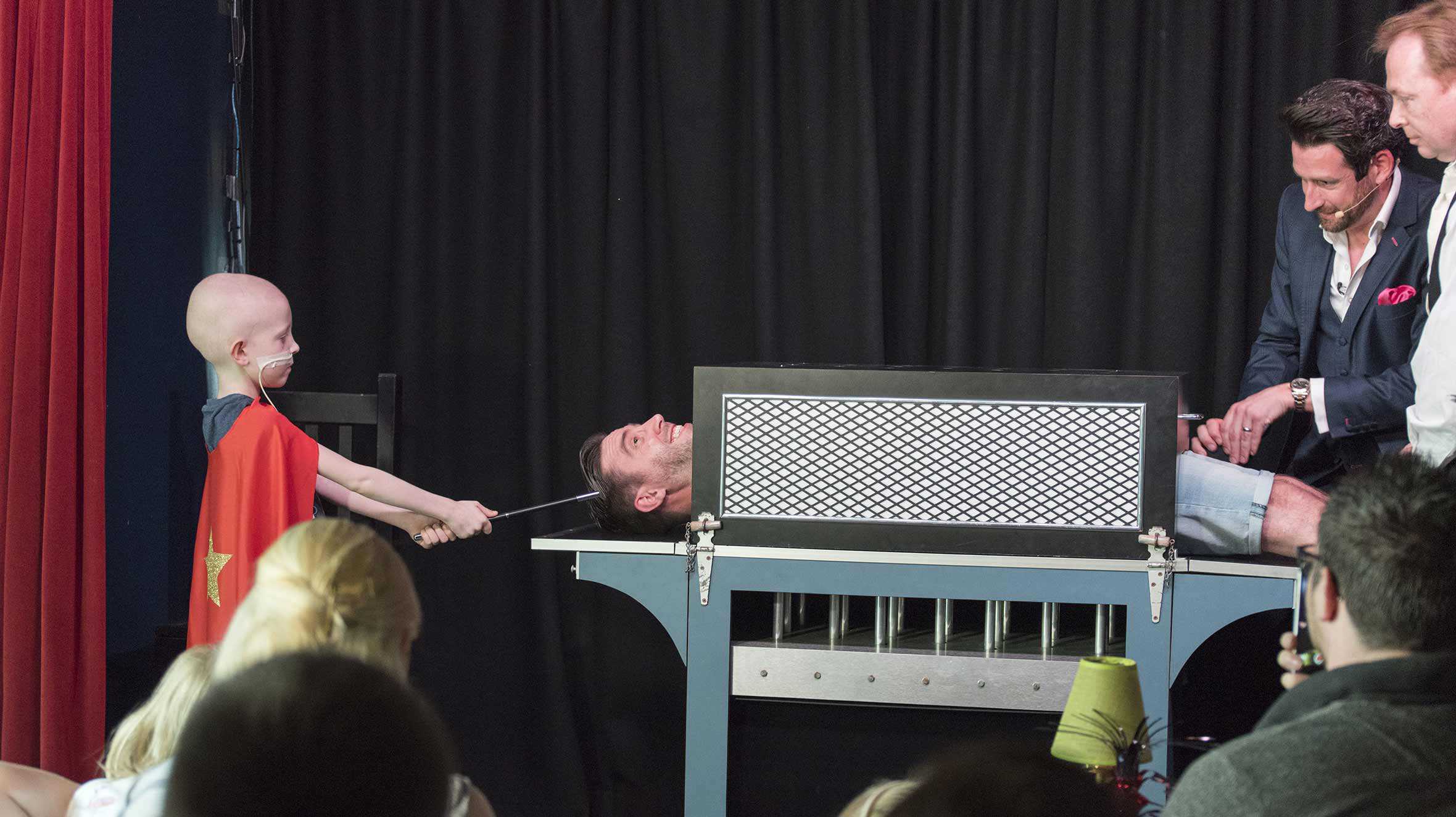 How Dexter's wish helped
August 2017
Talking about the wish, Dexter's Mum Lucy said, "They took Dexter's little wish and they just made it explode into this amazing day. We can live on this and keep it in our minds and when Dexter is really bad with chemo we can look back at the pictures and say 'What an amazing day that was!'"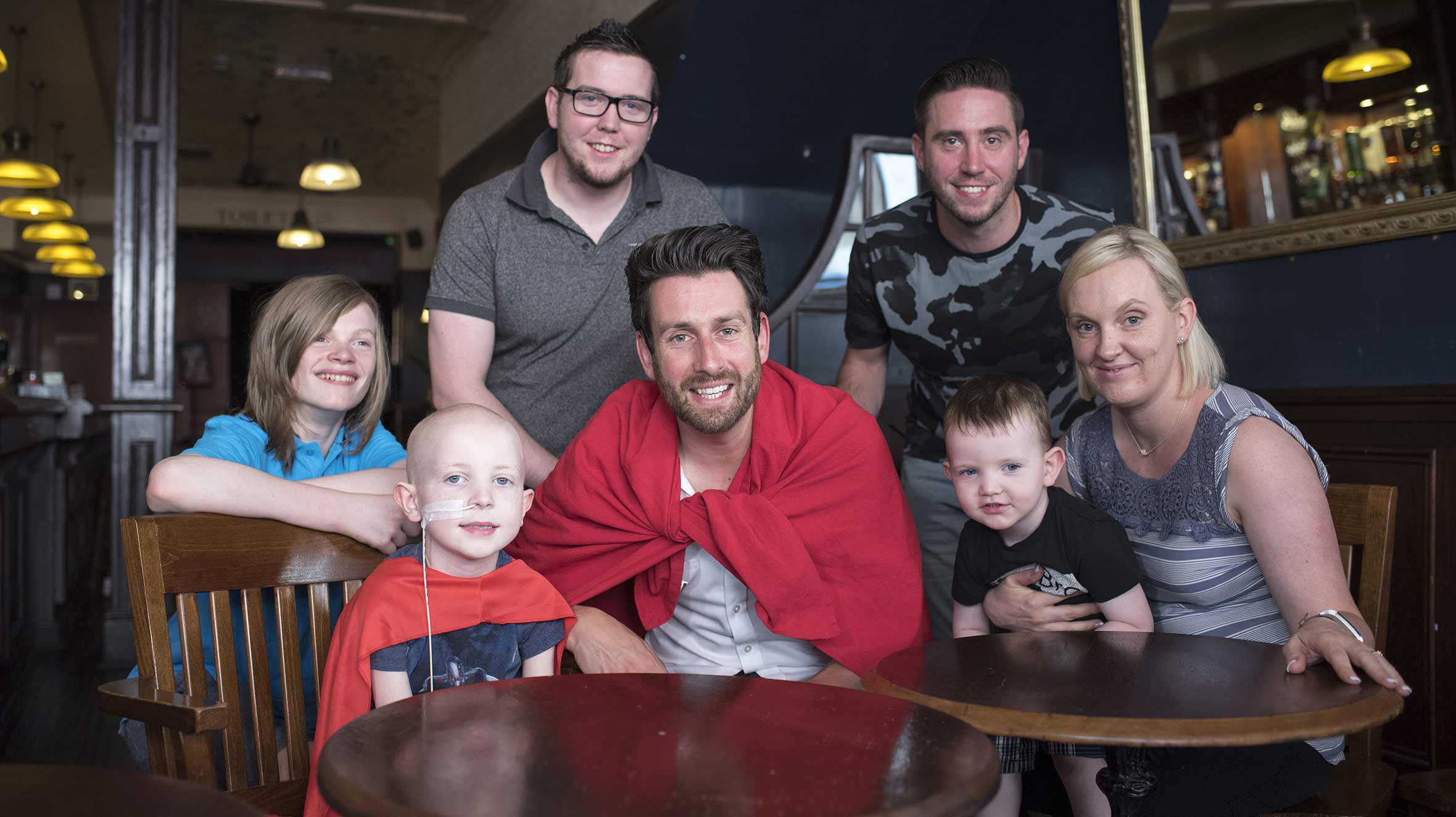 The wish had such an impact on Dexter, who was receiving treatment in hospital at the time of his wish, that he practised his newly learnt magic tricks straightaway, from his hospital bed.
The family shared a video with Jamie, who in turn shared on his own Facebook page to try to turn Dexter into the most popular magician in the world!
We rely on generous donations from people like you to grant wishes. Your donation will make wishes become a reality for critically ill children, supporting them where the need is greatest. Thank you.