Micaela's wish...
"I wish to be Head Chef and Waitress in a London Hotel"
11 years old, Essex
Congenital heart defect
Micaela loves cooking because it's a great distraction from any worries about her health. Her ambition is to own a cafe, so when she was given the chance to have a wish, she chose to experience the hustle and bustle of life in the kitchen of a top London hotel. Thanks to the amazing staff at The Reubens, she got to enjoy a unique day that has set her sights even more firmly on a career in hospitality.
Micaela's story
March 2019
When Melanie, from Essex, became pregnant in 2008, she was thrilled and attended her 20-week scan as normal. But the results that came back showed that her baby daughter had a heart condition. After being referred to a specialist hospital, investigations identified not one but four separate heart problems.
Once Micaela was born, further tests were carried out and she had urgent open-heart surgery at just two days old. Since then, she has had three operations at three months and age four, and Micaela may need a heart transplant in the future.

What to wish for?
Now 11, Micaela has a brother and sister and she goes to school like most other children. Outside school, one thing that Micaela particularly enjoys is cooking. It's something she has done since she was tiny and had time off school to recuperate. She loves making cakes and biscuits, helping her mum in the kitchen and watching food programmes like The Great British Bake Off.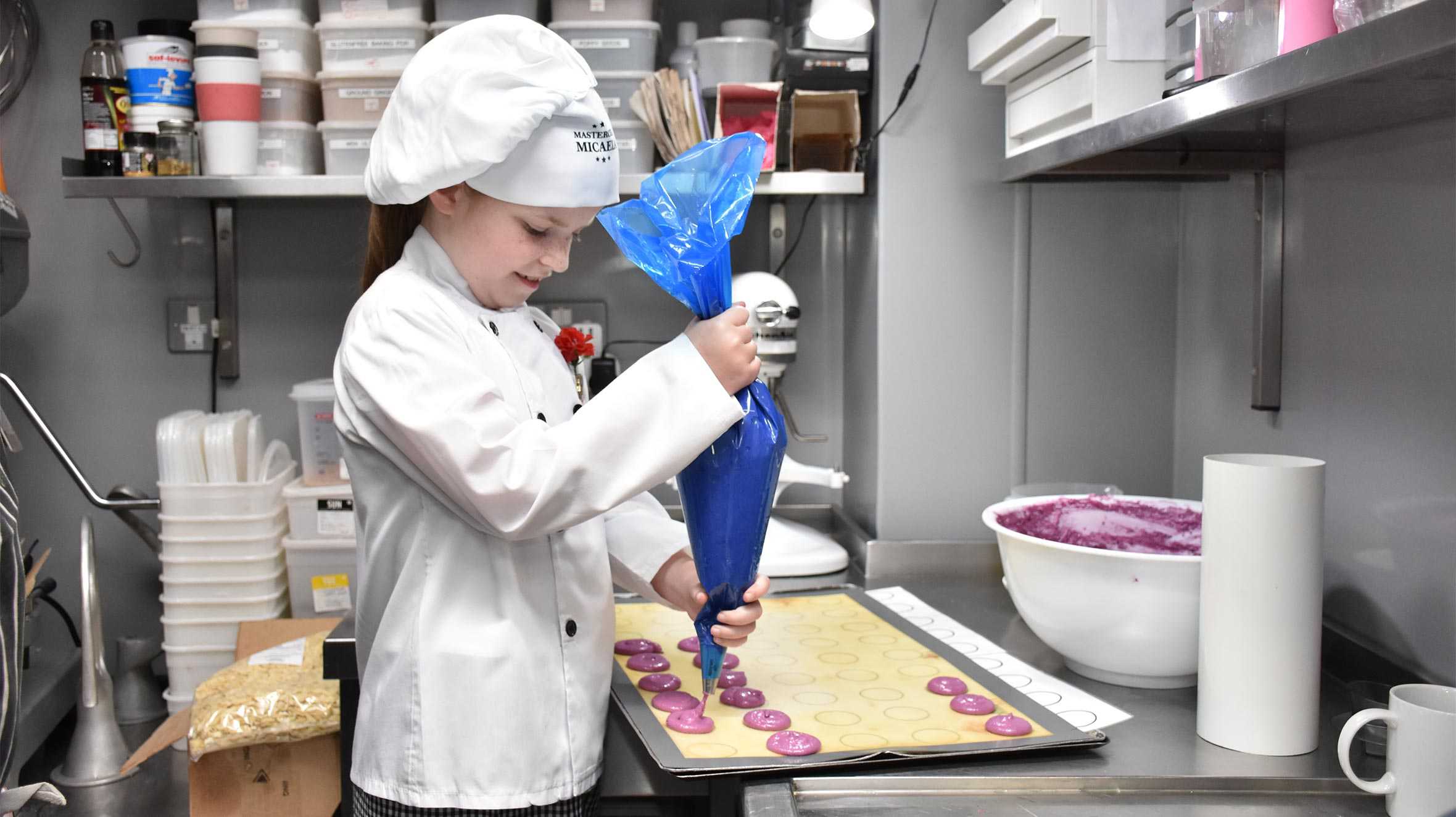 Micaela first found out about Make-A-Wish from the play specialist in hospital. She went online to see what sort of wishes children had had and it took her ages to decide what to choose.

But as Micaela often writes menus for her family to choose from and would love to own her own shabby chic café one day, it came as no surprise that the wish she asked us to grant was to be a head chef and waitress at a London hotel!
Melanie said: "Micaela makes some kind of creation pretty much every day - it was cookies today. She just loves being in the kitchen. I enjoy it too but I would never want to do it for a living because it's such hard work!"
Micaela's wish
February 2020
Future pastry chef?
The week of her wish, Micaela was so excited! She travelled to London and stayed with her family at The Reubens Hotel on Buckingham Palace Road and the staff there made a total fuss of Micaela. They found out what her favourite drink was and filled the room with bottles and cans of Fanta, and there were little florets of broccoli decorating the table at mealtimes because she had said that was her favourite vegetable.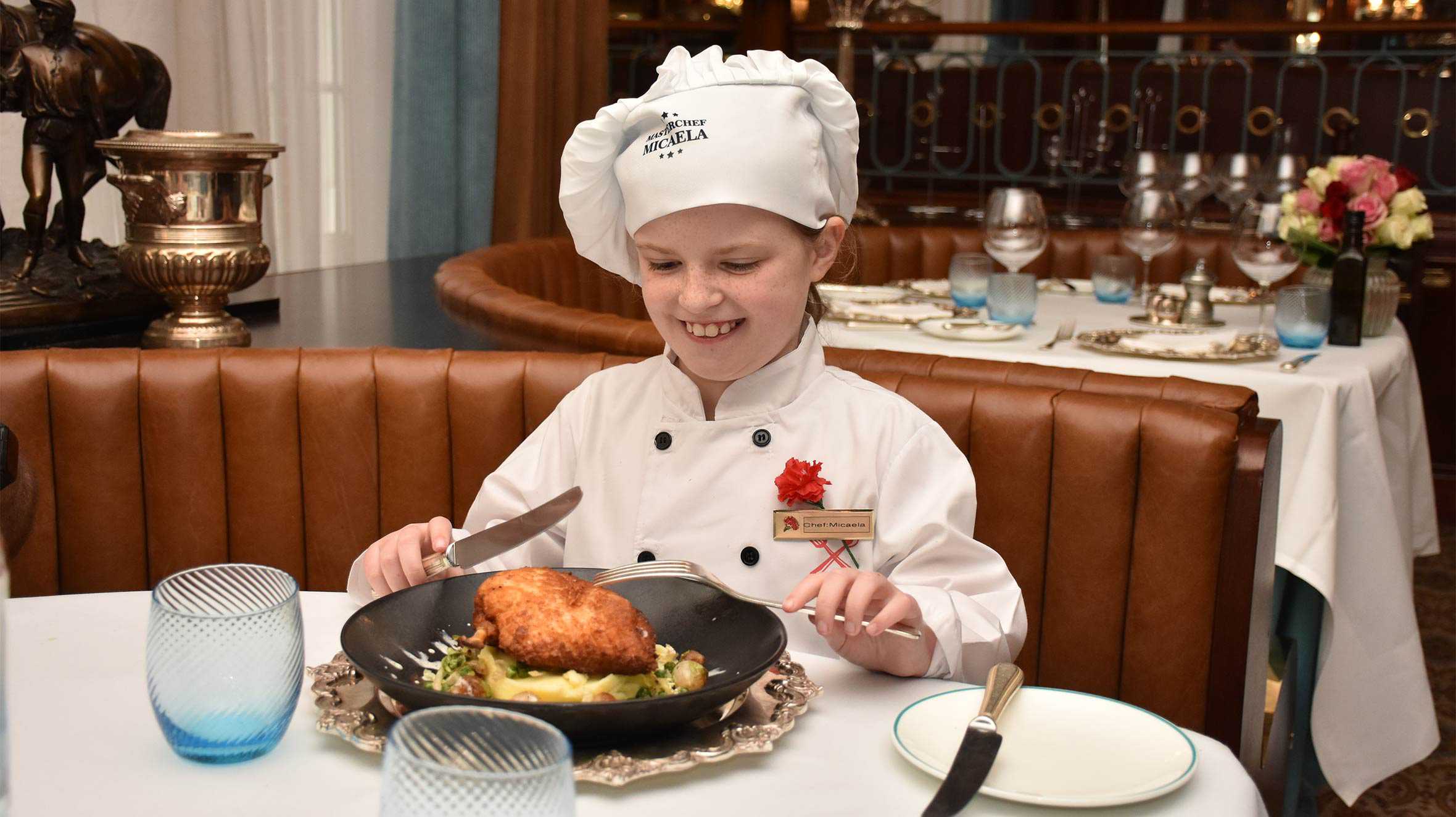 They ate the meal Micaela had made for lunch in the dining room and Micaela, who's normally a picky eater, demolished the lot! Then she iced some cupcakes and got to take them home. She was also given a book about the owner of the hotel, which included some recipes, and she's promised to make one of them and send a photo of it to hotel staff.

Melanie said: "The standout moment of the wish for her was actually being in a real kitchen, seeing how a hotel kitchen works and being taught how to do things. Now she says she wants to go to Paris and learn how to make pastry when she's old enough."
The wish lives on
Melanie continued: "It was a fantastic day out that we wouldn't have been able to organise ourselves and a lovely, amazing memory. We didn't have to plan it or separate the family. We didn't have to worry about whether we'd got her folder or anything else. It was just a stress-free lovely day as a family without her illness being at the forefront of her mind.

How Micaela's wish helped
May 2020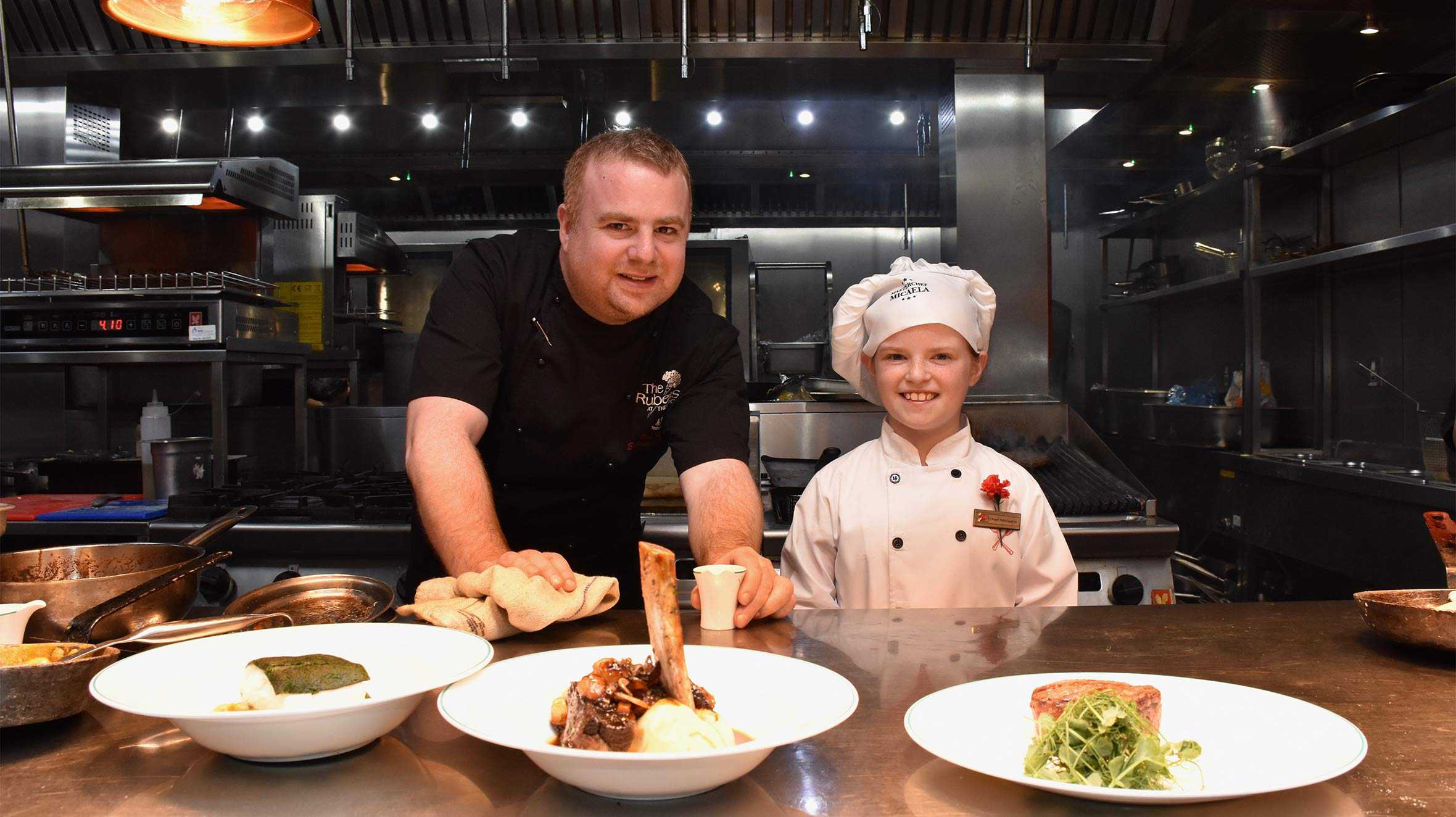 "It wasn't just a brilliant day. The thing that families like us all have in common is that you have this need that you always have to factor into things. For instance, on holiday, we often split up as a family because Micaela can't cope with everything. We're limited, so at some level the child who's poorly knows that it's them that things are having to be changed for and the siblings are aware of their difference. Whereas the wish was one of the few times where it just wasn't an issue.
"When she's at school, Micaela's very aware of how different she is, whereas on the wish, she could just be herself. She didn't have to keep up with anybody or take any breaks. It was almost time-off from her illness for all of us. She wasn't a patient that day. This was completely tailored to her and it's really given her a confidence boost. To be treated so nicely by people who aren't doctors or nurses was lovely too. Her heart defect wasn't the main issue.
"She was a chef rather than a poorly child, and now she's talking about going to Paris when she's old enough. It's given her an insight into a job that she wouldn't otherwise have had. Now she's very definite that she wants to be a chef."
"As a family, it was so lovely to see her enjoying something that wasn't related to her heart problem and was just brilliant for all of us." 

From teachers to superheroes, read more amazing and imaginative "to be" wish stories.
More stories
If you like baking, why not hold your own Bake-A-Wish fundraiser in support of Make-A-Wish?
Get involved
Find out more about the positive impact of our wishes.
Read more
We rely on generous donations from people like you to grant wishes. Your donation will make wishes become a reality for critically ill children, supporting them where the need is greatest. Thank you.