Clark's wish...
"I wish to meet comic author, Jamie Smart"
8 years old, Sutton
Retinoblastoma
Eight-year-old Clark's wish to meet his comic author hero, Jamie Smart, exceeded his own vivid imagination when he got to learn how to draw his favourite characters, was chauffeured in a limo and had afternoon tea at Shangri-La The Shard, London - and a trip on the London Eye!
Clark's story
February 2022
When Clark was just 20 months old his parents, Sally and Graham, noticed a white reflection in the pupil of his left eye. An ultrasound showed there was a tumour behind his eye, and he was diagnosed with retinoblastoma.
As the tumour was spreading, Clark had to have his eye removed followed by four months of chemotherapy. He was so young he remembers little about that time, but he has check-ups every six months to ensure there is no progression and has his prosthetic eye refitted as he grows.
At an 'Eye Club' run by a play specialist at the Royal London Hospital, Clark has since met other children who have been through a similar experience. But, at first, he would get very distressed during hospital appointments and the one thing that helped was his love of comic books.
His mum Sally explained: "We always take at least one book with us. It helps keep him distracted and more relaxed on the journey and while waiting to be seen. His love of comic books has inspired him to draw and make up his own characters and comic stories which provides endless discussion about characters and plot lines during the long days at hospital. His favourite comic books are Bunny Vs Monkey; he reads them over and over and they never fail to make him laugh. He loves that at the end of the books there is a 'how to draw' section so he can follow the instructions and learn to draw the characters he loves."
Clark was six when he was referred to Make-A-Wish. He told us then that his wish was to have ice-cream, 'to walk through fire,' to be an astronaut or to be 'turned into a real lion!' But, like many other children, Clark's wish went on hold during lockdown, so he was a bit older when it was time to grant his wish, and by then he'd had another idea!
His wish was to meet his favourite comic author, Jamie Smart, who created Bunny Vs Monkey which runs in the weekly comic The Phoenix. Jamie has also drawn characters for The Dandy, The Numskulls, The Beano and Looshkin.
Our team got in touch with Jamie and he was only too happy to give up his afternoon to meet his number one fan and his family. That meeting took place on the 35th floor of Shangri-La The Shard, London in a room reserved especially for Clark, decorated with balloons in his favourite colour - orange - and laid out with a delicious afternoon tea.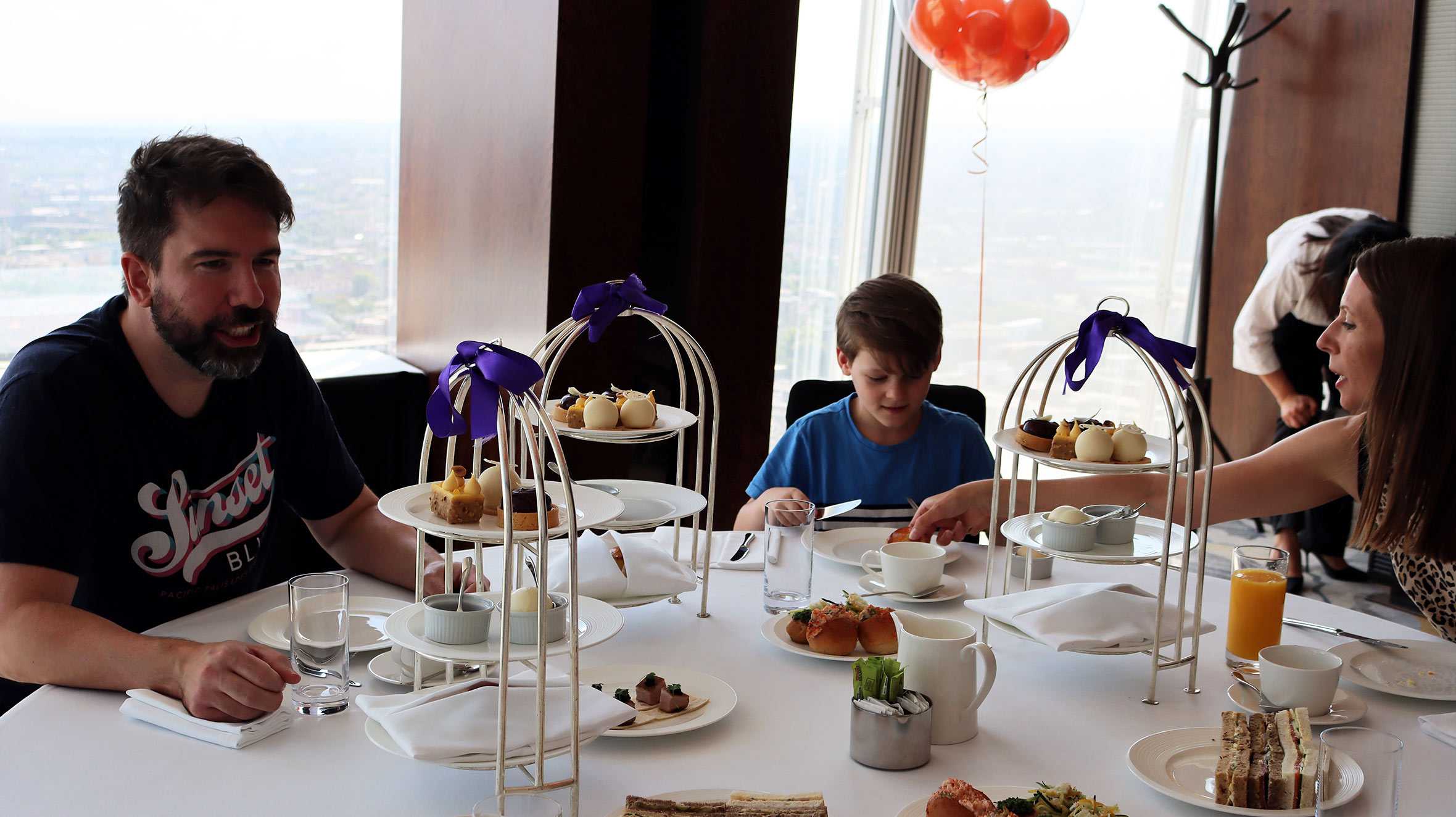 After dining on sandwiches, tasty morsels, chocolate stars, scones, jam and cream, orange juice and hot chocolate - as well as a chocolate, Shard-shaped tower surrounded by dry ice - Clark showed Jamie his own comic creation and was given a stack of goodies, including badges, comics books and a new comic book signed by Jamie that has not yet been published. Then Clark and his brother Harrison got to work sketching and plotting.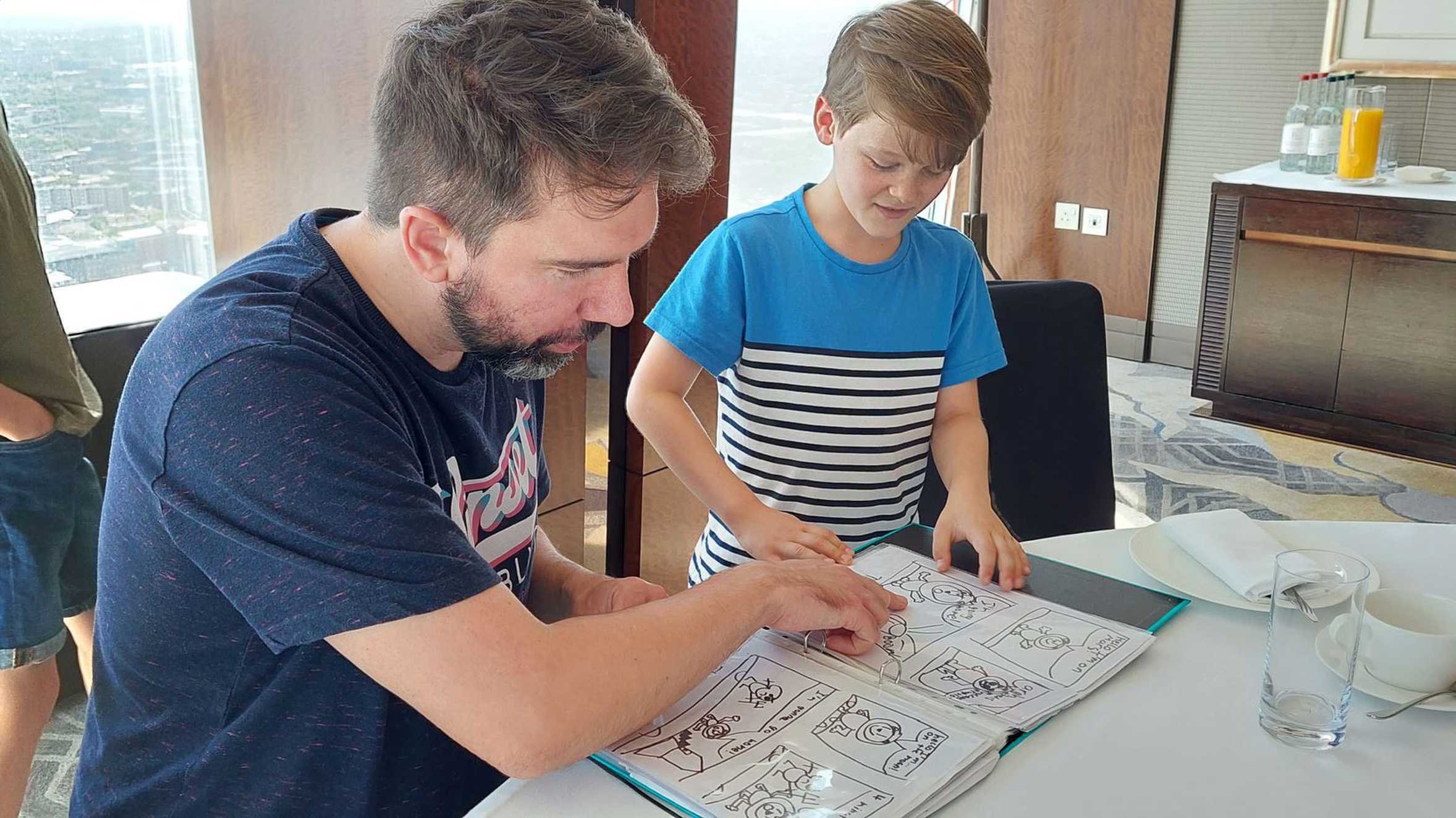 Jamie taught them how to draw the characters they particularly liked, and to think about what scene they wanted to create next. They went away with a full comic strip and heads full of ideas - as well as a caricature of Clark and photos of the people they drew on the glass windows of the room, way up in the clouds!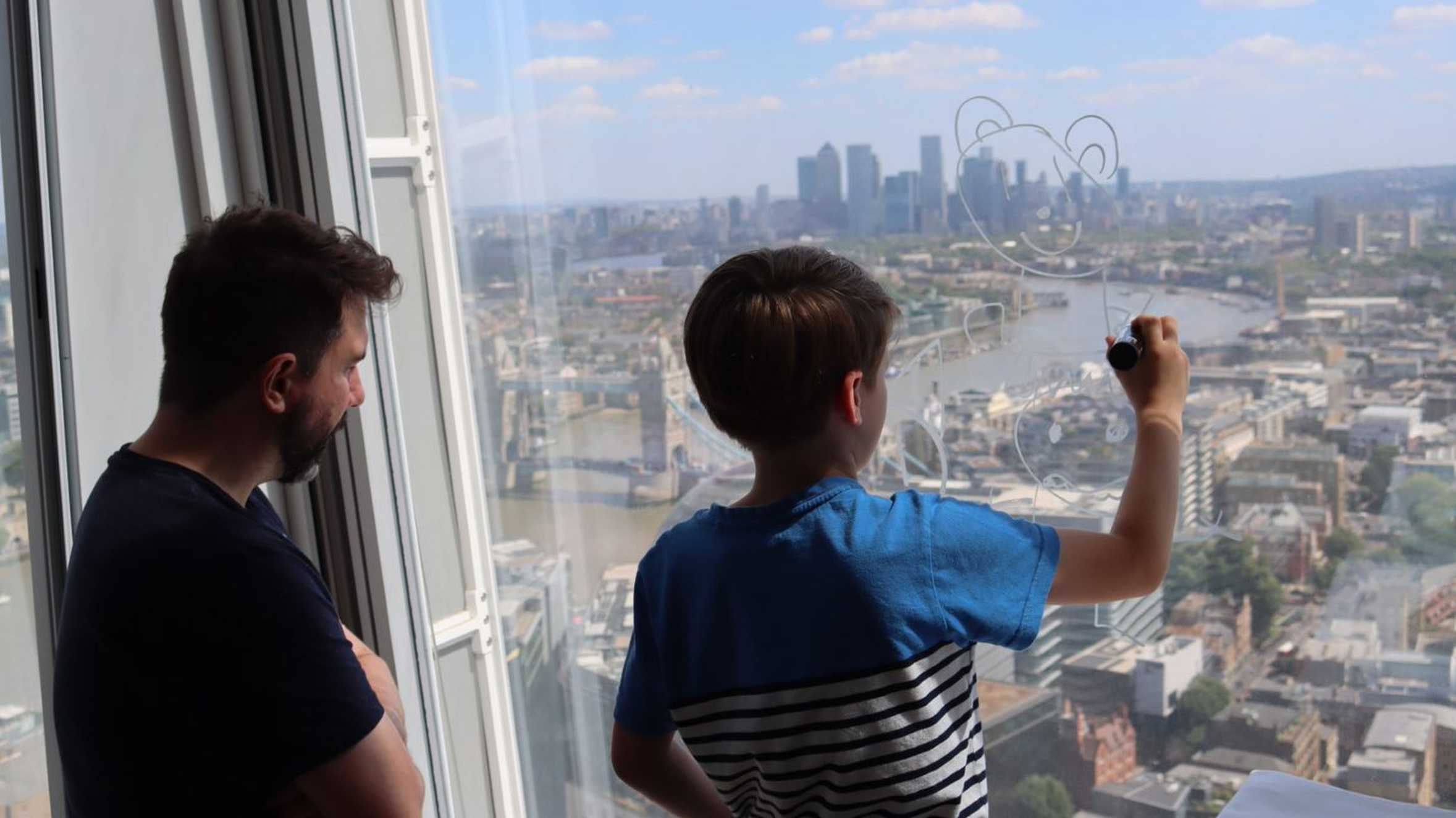 Having spent the previous night at a London hotel, Clark and his family were driven to the Shard in a bright red limo, and it picked them up afterwards to take them to the London Eye for more sightseeing on a clear, sunny afternoon. They could see for miles!
The impact of Clark's wish
September 2022
Afterwards, Sally, said: "A huge thank you to Make-A-Wish for taking Clark's wish and making it more than he could have imagined. Clark was over the moon when we told him Jamie had agreed to meet him and the wish came at a perfect time."

"Over the last year Clark has become more accepting of his eye and has faced his fears of it head on and is now at a point where he is taking his eye in and out himself. The wish has cemented everything we've always told him; that he is brave, determined, resilient and he should be proud of how hard he has worked on managing his eye. For him the wish was recognition of how far he has come with his treatment and has had a really positive impact on his confidence in managing his eye."
"Clark is now at an age where he could fully appreciate the significance of the wish and its impact will be long lasting and has given us wonderful memories. After dinner on the day of the wish he told me that his day had been better than he could ever have hoped. He also said he was sad he'd had cancer but the wish had been really special and he'd had the best day. He was so blown away by it all and told me that the 'wish people' are really very kind. We couldn't agree more!"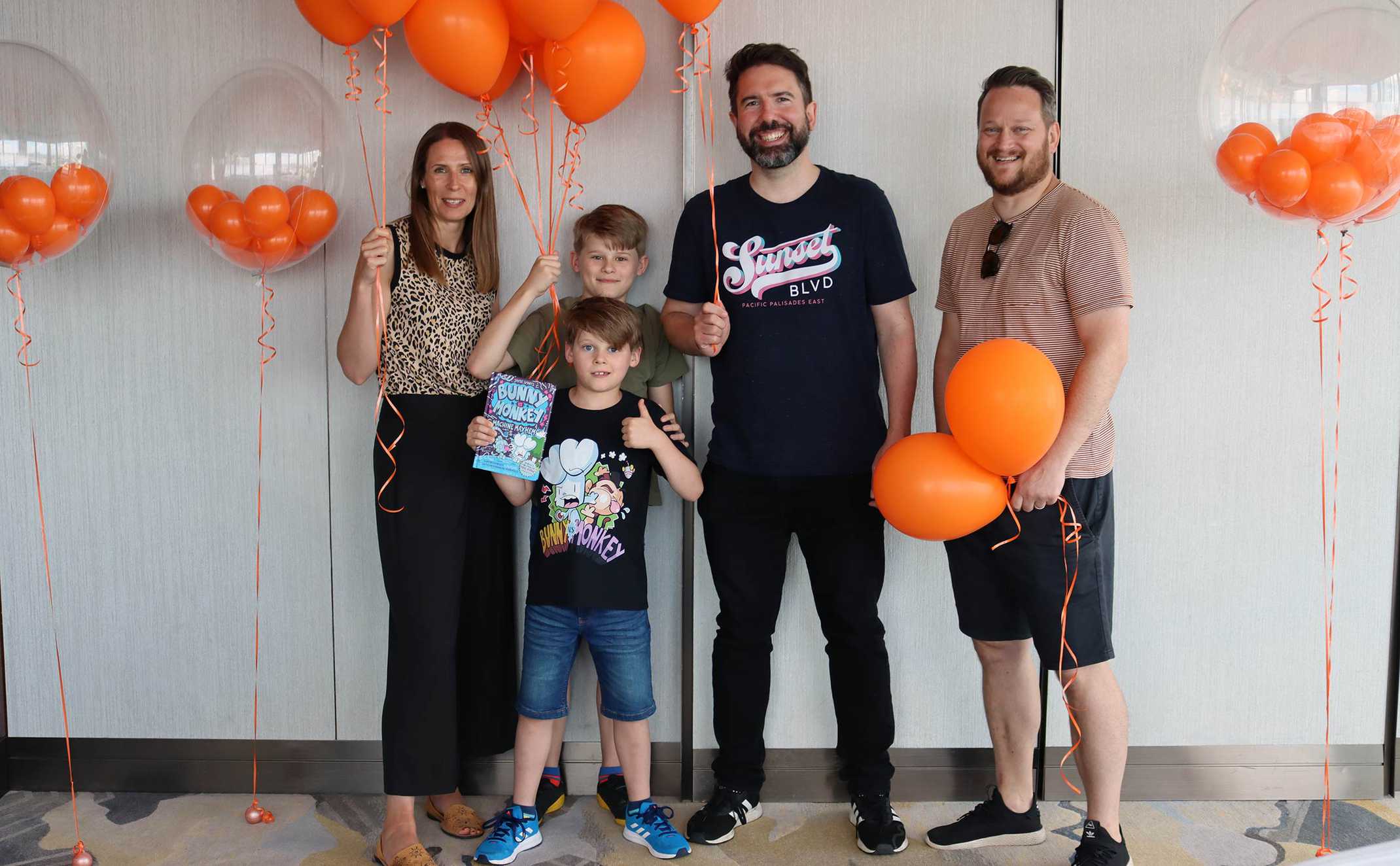 We'd like to say a huge thank you to Jamie, and to the team at Shangri-La Hotels for making this wish so special for Clark and his family, and giving them memories that will last a lifetime.

Angel wished for a VIP experience at The Shard, after admiring it from her hospital bed.
Angel's wish
Find out more about how Shangri-La Hotels are helping us to make amazing wishes happen.
Read more
Meet more wish children who got to explore their creative side through art-themed wishes.
More wishes
We rely on generous donations from people like you to grant wishes. Your donation will make wishes become a reality for critically ill children, supporting them where the need is greatest. Thank you.