Shangri-La The Shard, London partners with Make-A-Wish to grant Angel's wish
14-year-old Angel, who has endured years of hospitalisation due to two different birth defects, has had her wish to stay at Shangri-La The Shard, London, granted thanks to a new partnership between Make-A-Wish International and Shangri-La, which launched on World Family Day (Sunday 15 May).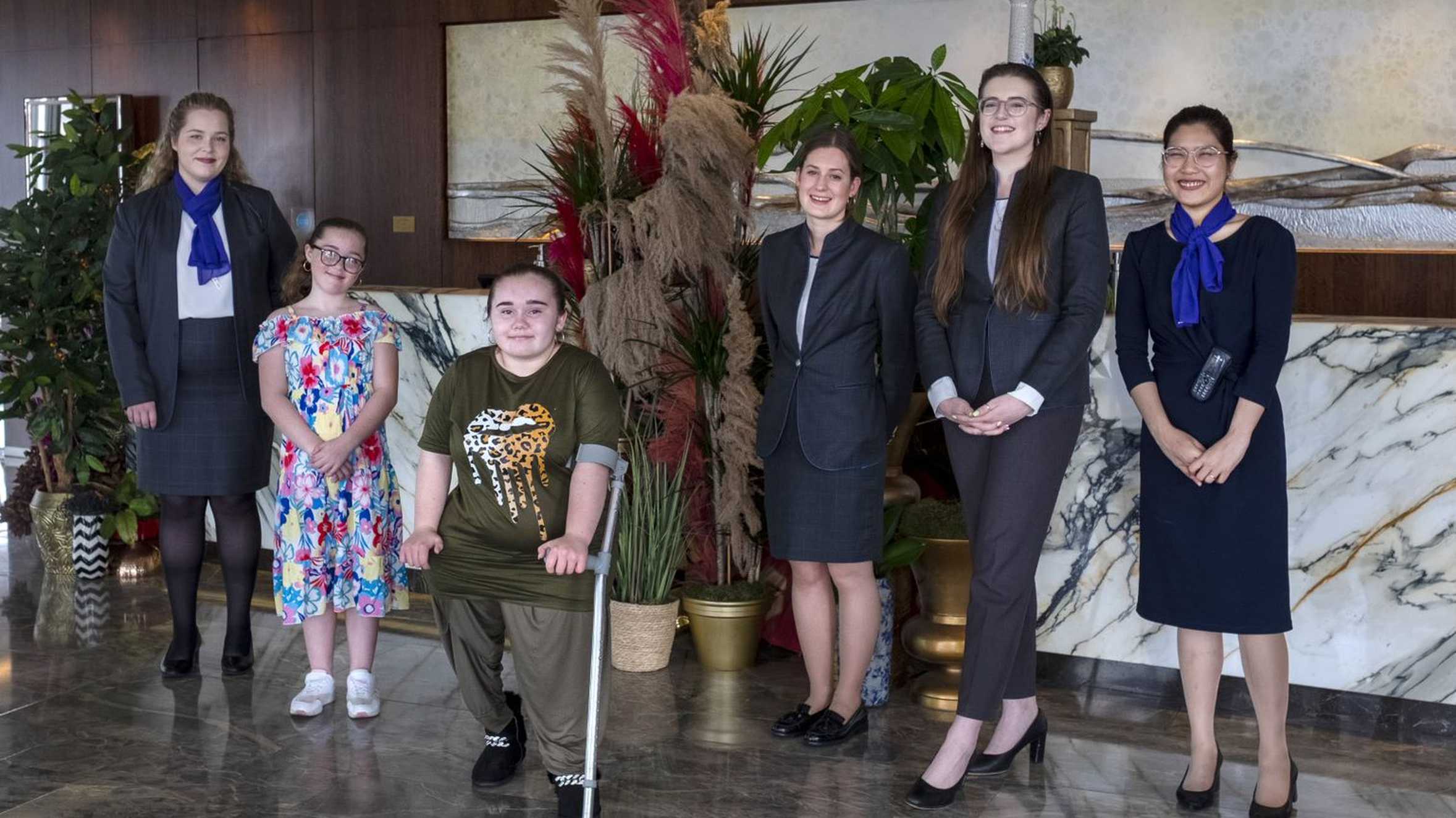 An inspiring view

From her hospital bed at Great Ormond Street Hospital (GOSH) in London, where she spent several months in 2018, Sittingbourne teenager Angel could see straight to The Shard. Mum Holly, 32, remembers: "She was fascinated by the shape of The Shard and always talked about it with the nurses. When she learned there was a hotel inside, called Shangri-La, she desperately wanted to go."
In May 2022, Angel and Holly would enjoy the exact same view – but this time in the opposite direction, looking back across to GOSH from the luxurious Shangri-La Suite at Shangri-La The Shard, London.

"Since 2018, it has been Angel's dream to stay there - to experience the kind of luxury that Shangri-La The Shard, London offers and the views to go with it. We weren't sure if her wish to stay there would be possible, because it's such a big ask, so the excitement that came from Angel when we told her it was going ahead was a beautiful sight to see."
Looking back from The Shard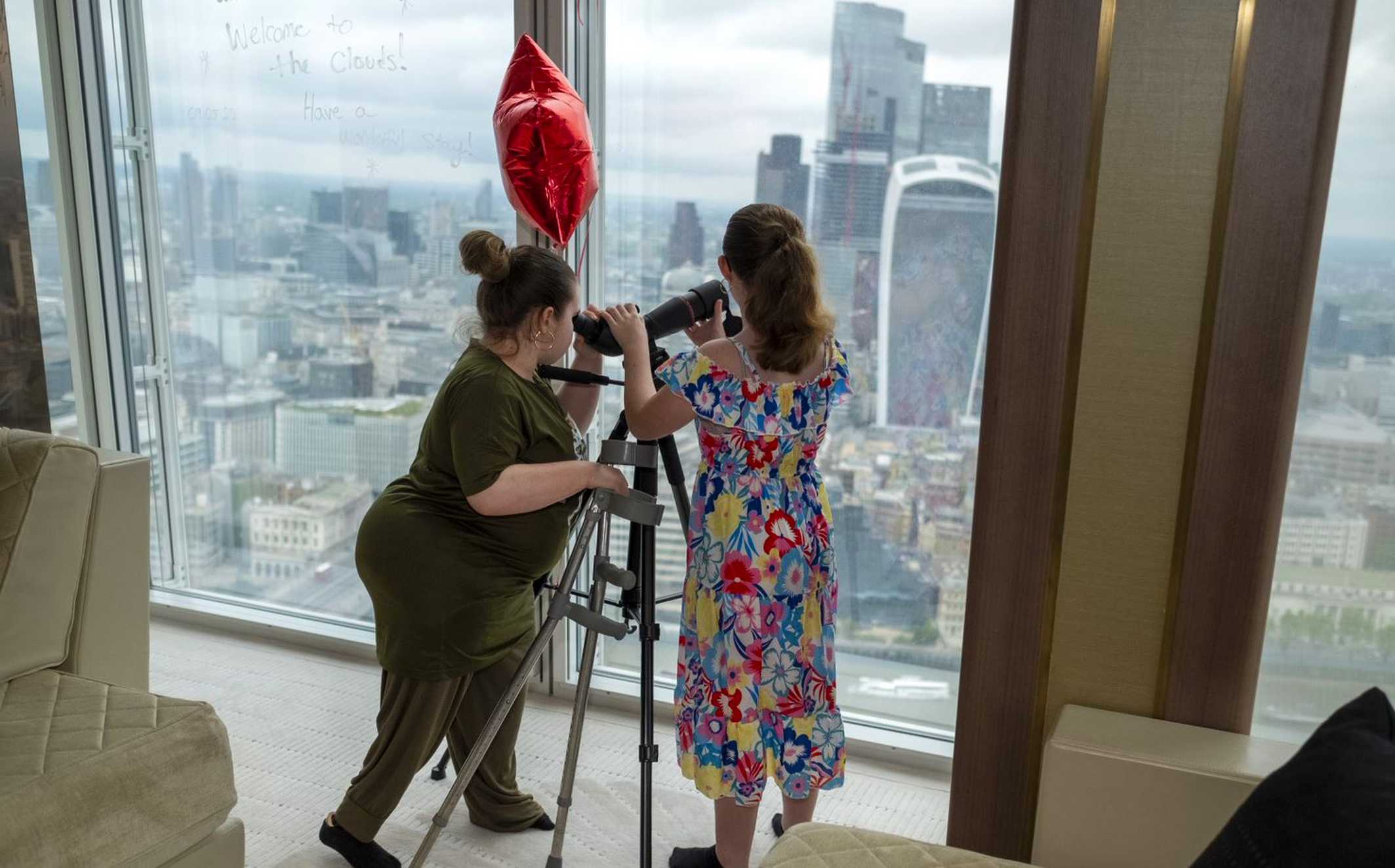 Angel's wish became a reality on 9th May when she, Holly, and her younger sister Mikayla had a 2-night stay at Shangri-La The Shard, London. The Shangri-La Suite was decorated with balloons, flowers, and edible decorations. The family were told to 'go mad' on room service, with the chef even arranging a special selection of Angel's favourite food and drink.

Holly said: "I really can't put into words just how amazing the whole thing was. A real VIP experience. Angel has been through so much in her young life and continues to go through a lot but has always done it with a brave face. This was such a magical thing for her to enjoy."
An exciting partnership
Shangri-La announced its debut partnership with Make-A-Wish International on World Family Day – 15 May 2022. Celebrating the importance of family, special offerings such as specially created Afternoon Teas, restaurant experiences, dedicated 'Make-A-Wish Come True' stay packages, and more will be created across select hotels in the Middle East, Europe, India, the Indian Ocean, and Canada to raise vital funds for the inspiring work the foundation does for children and families around the world. Shangri-La will also work closely with Make-A-Wish International to support the granting of wishes for children with critical illnesses across worldwide hotels, where the sky is the limit.

"We were honoured to welcome Angel and her family and to have the opportunity to make Angel's wish to stay at Shangri-La The Shard, London come true. Family has always been at the heart of Shangri-La, and we know a wish has the ability to transform the lives of children and their families during the most difficult times. We are proud to be supporting Make-A-Wish International with the inspiring work they do for families around the world."
Angel has worked hard on her mobility since leaving GOSH and is now a happy, bubbly teenager – despite continuing to face daily pain due to her condition.

"Angel's wish gave her time out from thinking about her disabilities, her daily pains, her upcoming hospital appointments," said Holly. "It allowed her to enjoy the time being a teenager, living out her dream in a very special place. It's a once in a lifetime thing and it will be a memory she will cherish forever. We all will."
Jason Suckley, Chief Executive at Make-A-Wish UK, said: "When a child like Angel is diagnosed with a critical condition, the joy of childhood is brought to an abrupt end with treatment plans, hospital appointments and worry taking over. The power of a wish brings light and joy to children and their loved ones, and we're very pleased to now invite members of the public to play a vital role in that process."
Find out how you can get involved and help us to light up the darkness for critically ill children like below.

You can read the full story of Angel's wish to have a VIP experience at The Shard here.
Angel's wish
If you know of a critically ill child who would benefit from a wish, you can submit a referral here.
Refer a child
Are you able to donate goods or services to grant more, unique wishes like Angel's?
Find out how