Angel's wish...
"I wish to have a VIP experience at The Shard"
14 years old, Sittingbourne
Congenital birth defects
Angel's wish was to have a VIP experience at The Shard - just like the ones she had imagined when she looked across at the building from her ward at Great Ormond Street Hospital. It was "time out from thinking about her disabilities" and the chance to feel special: "just the best thing ever!"
Angel's story
January 2017
Angel lives in Kent with her mum, stepdad and two sisters, but she's spent a lot of time in a London hospital after being diagnosed with two different birth defects when she was born.
Her lower spine didn't develop properly, and so important nerves didn't form either. She also had malformations in both legs – her left thigh bone was curved and shortened, her right one was missing and that meant her right hip socket hadn't formed. Her first prosthetic limb led to blisters and meant she couldn't bend her leg. Specialists recommended a lower leg amputation so a better prosthetic could be fitted and while the operation was successful, Angel later contracted an infection, allergic reaction and was intubated following seizures.
Angel has a lot of pain in her remaining limbs, combined with enlarged brain ventricles – making hydrocephalus (water on the brain) more prevalent - and kidneys that are smaller than average.
Despite these challenges, Angel, now 14, is a bubbly, confident schoolgirl who has worked incredibly hard on her mobility. With encouragement from her stepdad, Rob, she would walk further every day, using a walking frame or crutches to build up her strength.
The 'why' behind Angel's wish
Angel was referred for a wish by her physiotherapist in 2018. But that infection and the pandemic meant her wish was delayed until 2022.
From her ward at Great Ormond Street Hospital, Angel could see across London and she decided her wish was to stay at Shangri-La The Shard, London and have a VIP experience just like the ones she imagined when she admired the view from the hospital balcony.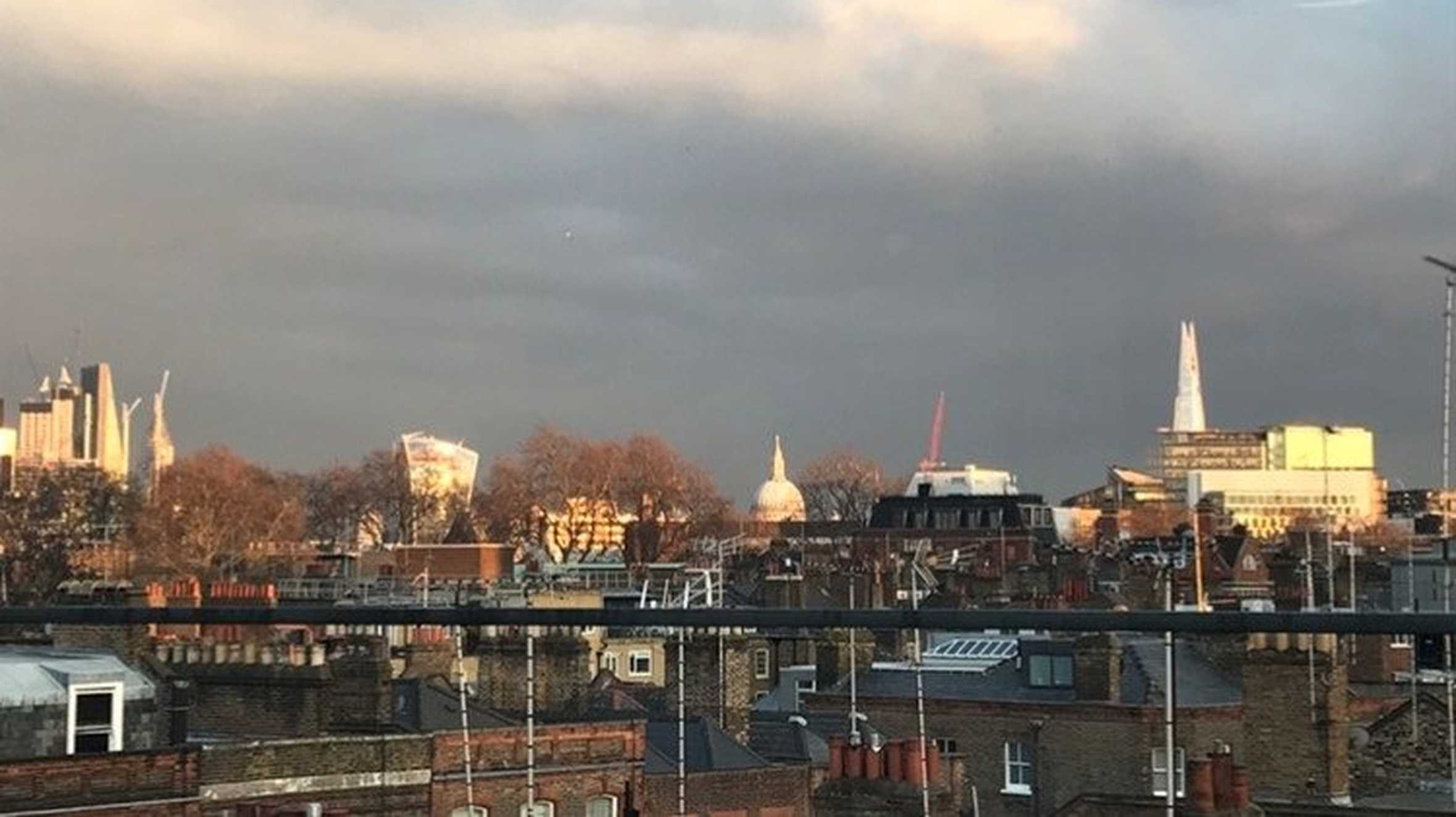 She often talked to nurses about The Shard and would look through brochures about it with her mum, Holly, who explained: "Angel and I spent weeks and weeks at Great Ormond Street Hospital looking over at The Shard from afar from our room balcony back in 2018."

"It has always been a dream of hers to stay there, at the top and experience the kind of luxury Shangri-La The Shard, London offers and the views to go with it. I wish I was in the position to give her her wish myself, but we are just not in the place to do that."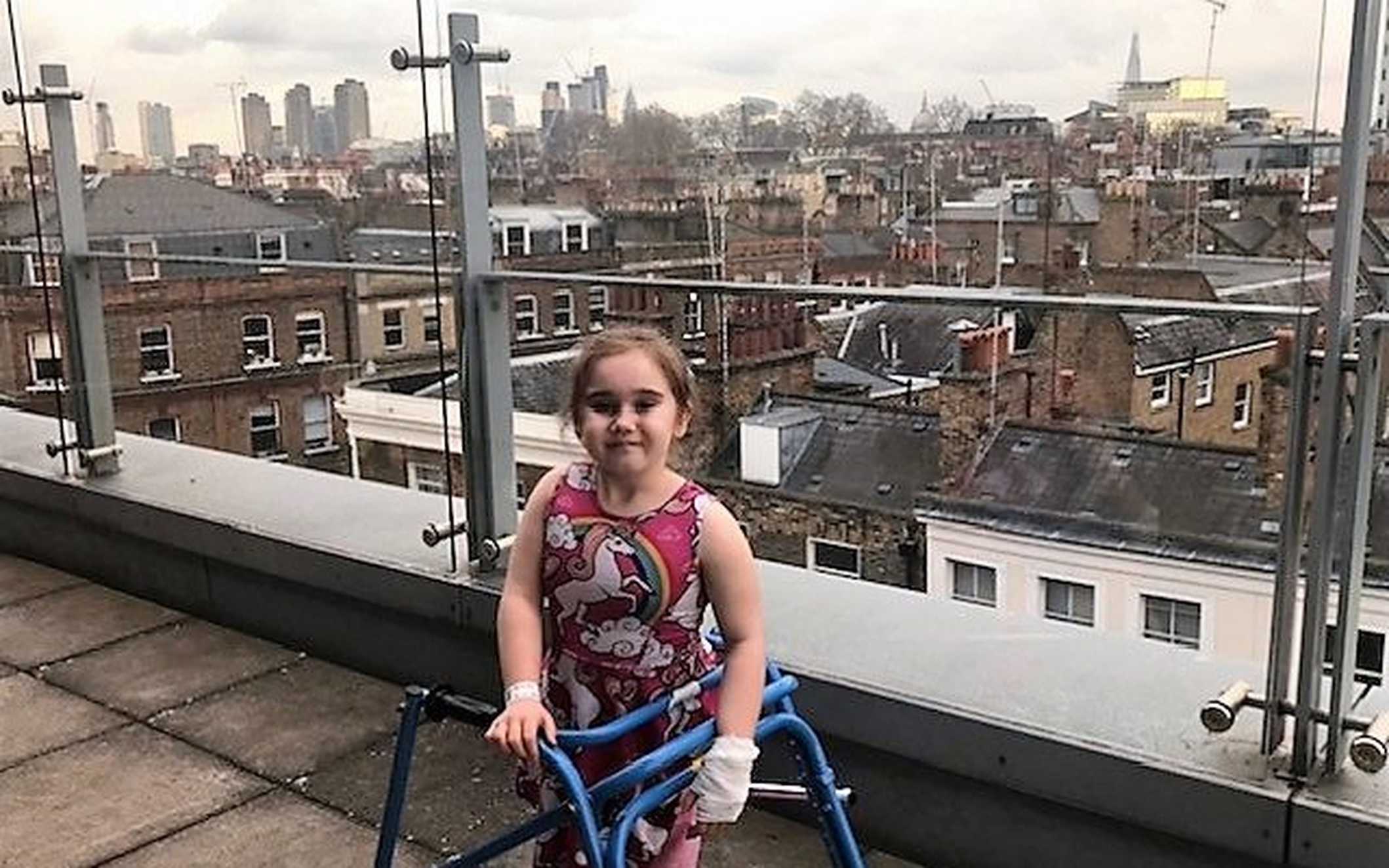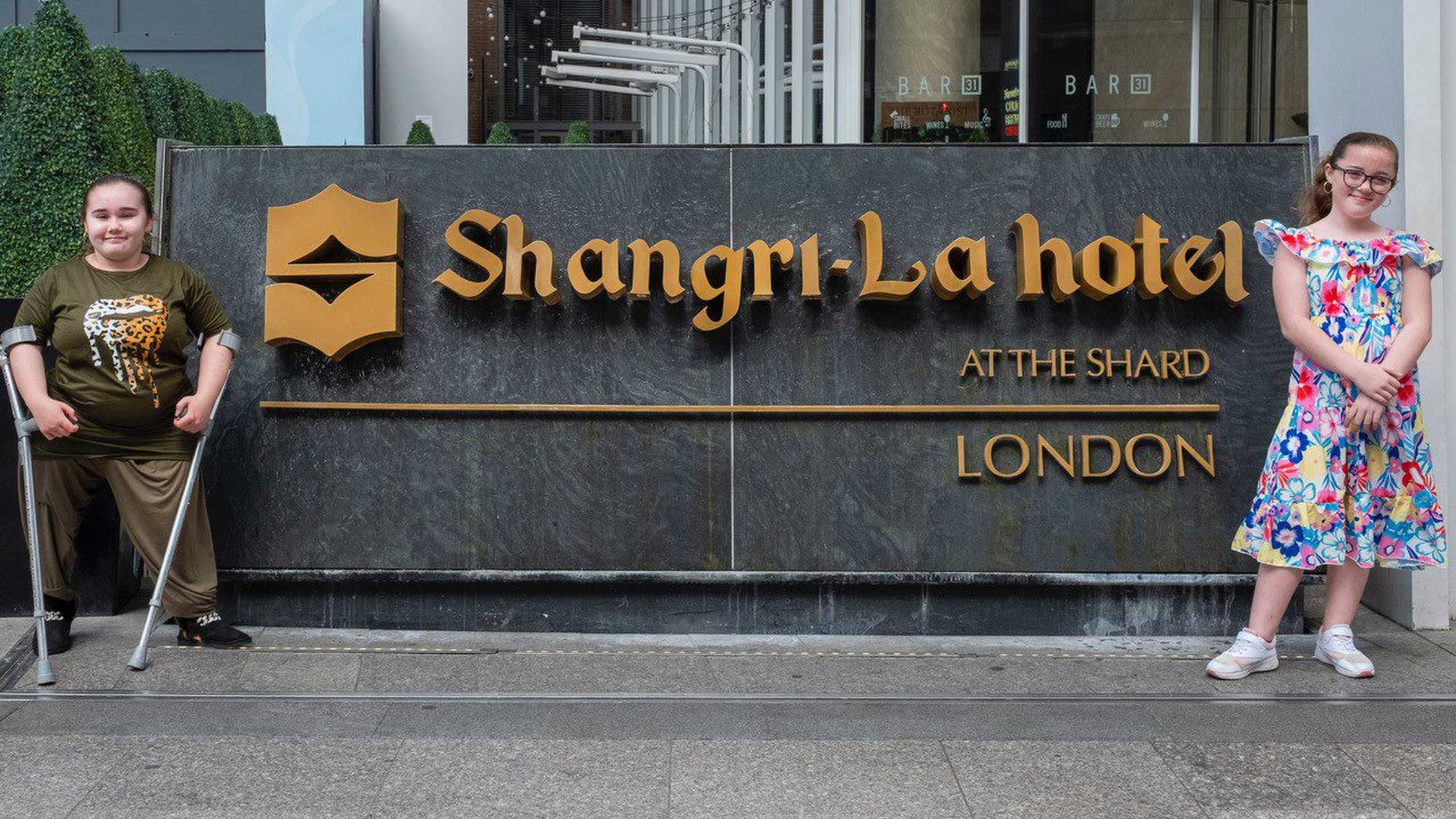 When she heard that her wish would come true, Angel was incredibly excited!
Holly said: "Angel has been through so much in her young life and continues to go through a lot. She has always done it with a brave face, even when she hasn't been feeling brave. The excitement that came from Angel when we told her it was going ahead, was a beautiful sight to see. It's a once in a lifetime thing and it will be a memory she will cherish, forever. We all will."
Thanks to a new partnership between Make-A-Wish and Shangri-La Hotels and Resorts, Angel's wish became possible on 9th May when she, her mum and her younger sister Mikayla had a two-night stay at Shangri-La The Shard, London.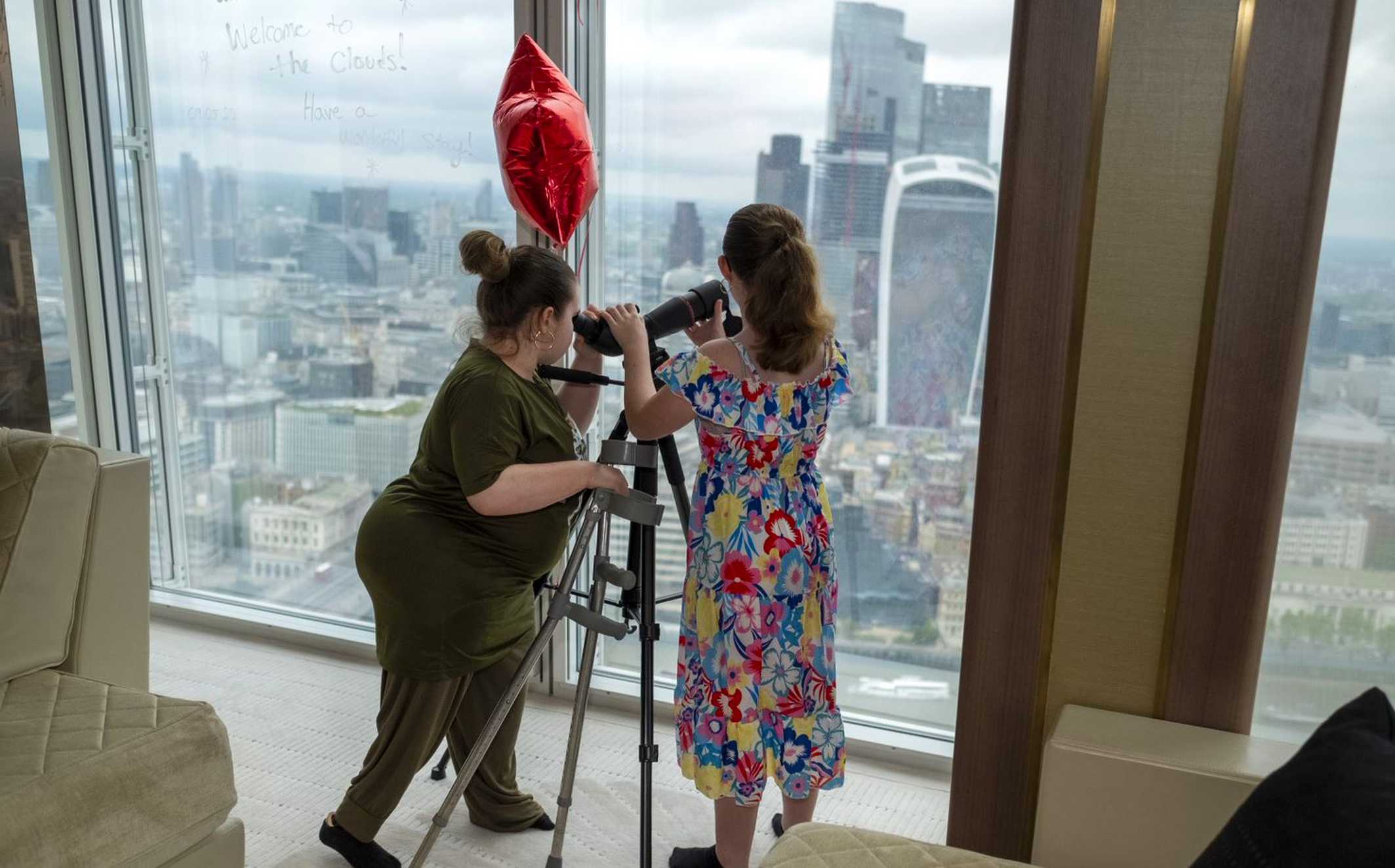 They were upgraded to the Shangri-La Suite which was decorated with balloons, flowers and a special welcome message written on one of the windows, A cake with edible flowers and gold leaf was made especially for Angel, along with other treats and her favourite ramen noodles.

Angel could admire the views to her heart's content, swap a hospital bed for a giant hotel one with dozens of plump cushions, go swimming, order whatever she wanted from the menu and have a luxurious soak in the jacuzzi bath. She set the alarm early to admire the sun rise and the view back across to GOSH and got to meet the hotel dog!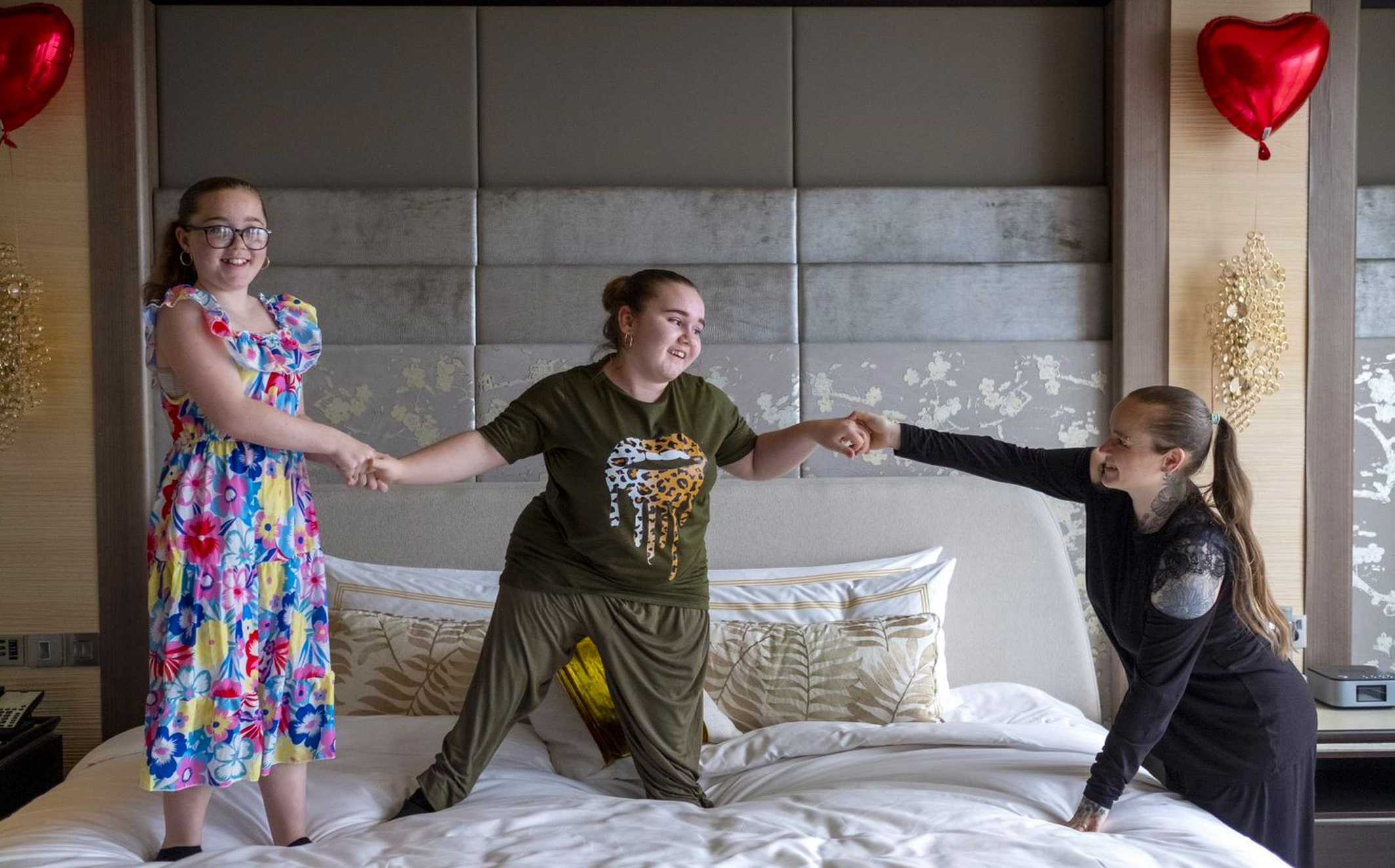 The impact of Angel's wish
June 2022
Afterwards, Holly said: "It was unreal and so beautiful! All the staff were so accommodating and friendly and always asking if we needed anything. I really can't put into words just how amazing the whole thing was. I mean the view alone…it has been truly magical."

"This experience will give Angel time out from thinking about her disabilities, her daily pains, her upcoming hospital appointments. It will just allow her to enjoy the time being a teenager, living out her dream in a place she feels is special."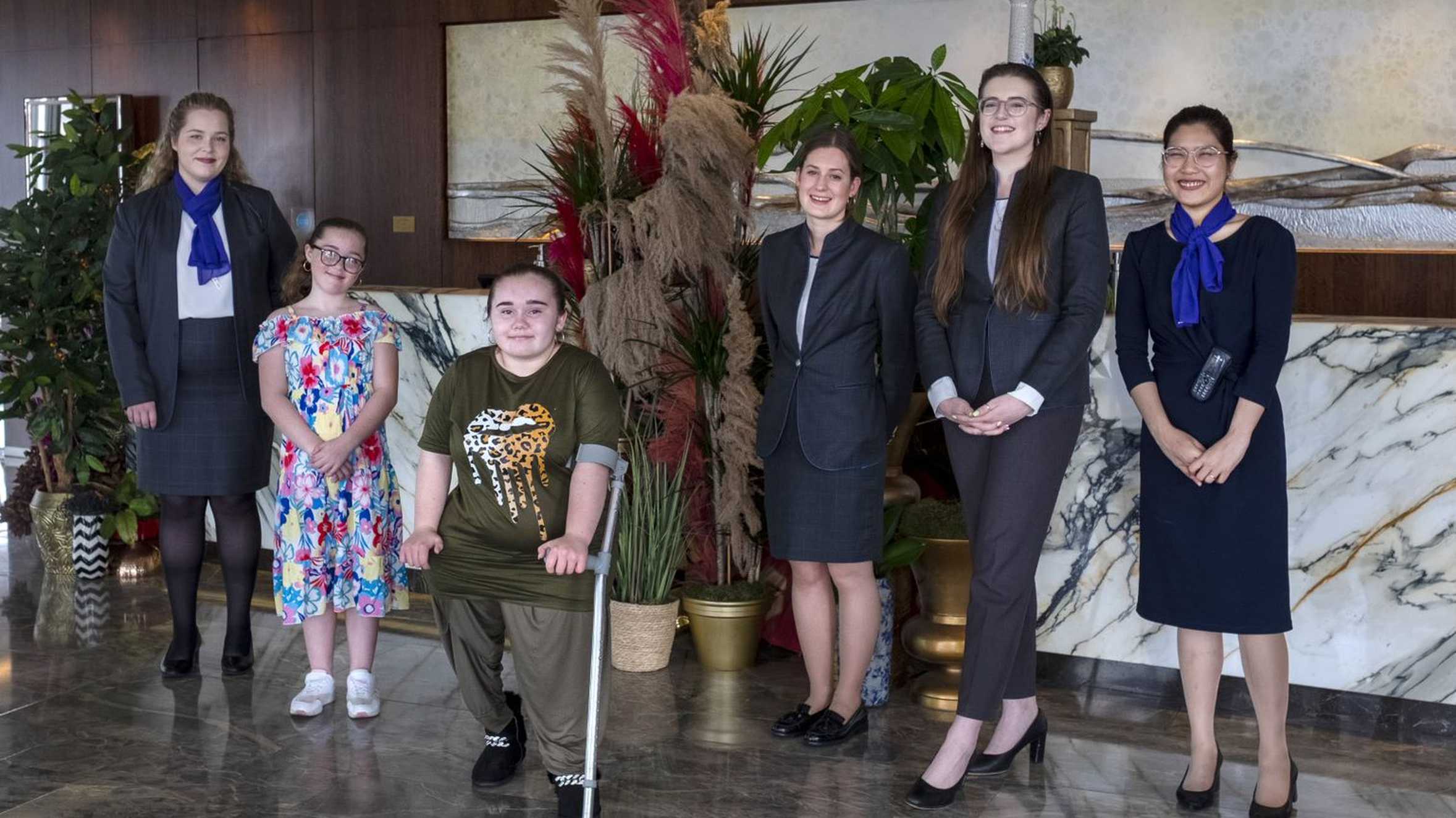 Angel's wish was possible thanks to a new partnership between Make-A-Wish International and Shangri-La hotels. Elena Mendez, Shangri-La's VP Marketing (F&B) and Corporate Communications, MEIA told us: "Family has always been at the heart of Shangri-La, and we are delighted to be partnering with Make-A-Wish International to help raise awareness and funds for the amazing work they do for children and families around the world. We hope by working together we can help make every child's Shangri-La come true."

Meet some of the other wish children who wished for exciting and unusual experiences.
More wishes
Find out more about how Shangri-La Hotels are helping us to make amazing wishes happen.
Read more
You can also donate goods and services to help grant more, unique wishes like Angel's.
Find out how
We rely on generous donations from people like you to grant wishes. Your donation will make wishes become a reality for critically ill children, supporting them where the need is greatest. Thank you.