Charlotte's wish...
"I wish to go to Disneyland"
3 years old, Bristol
Leukaemia
In 1986, a little girl called Charlotte, from Bristol, was diagnosed with leukaemia at the age of just two.
It changed the course of her life, her mum Sue explained later, because she had intensive chemotherapy and radiotherapy treatment followed by a bone marrow transplant.
Her grandmother wrote to Make-A-Wish, which was then a very new charity, to ask us to grant her a wish to go to Disneyland – and we did!
Charlotte absolutely loved it and still has photo albums, tickets and memorabilia from the trip.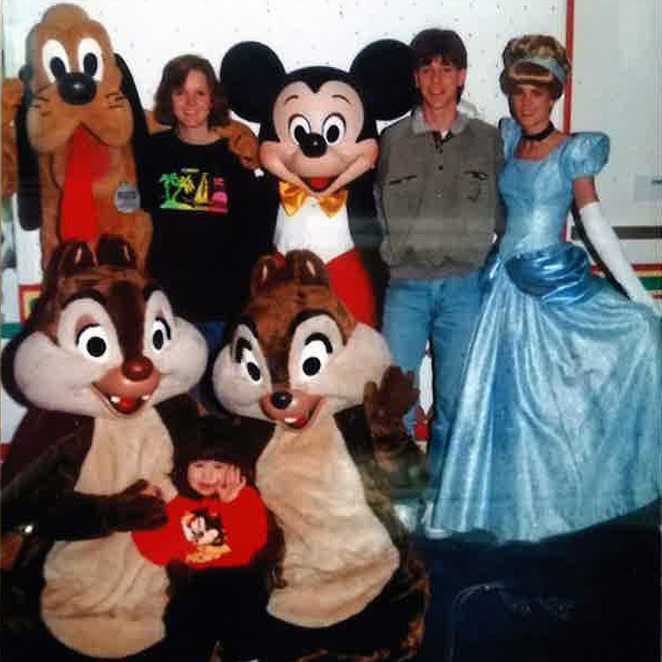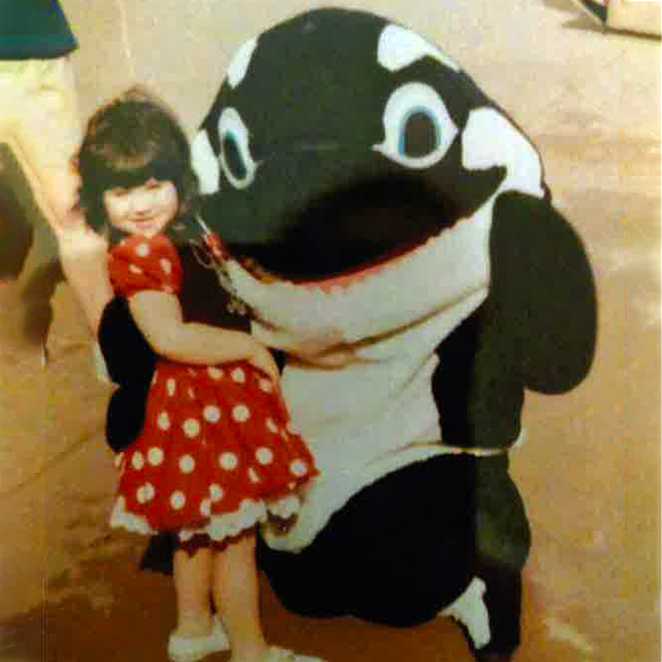 More than 30 years later - in 2018 - it was Sue's turn to write a letter to Make-A-Wish to tell us that the impact of Charlotte's wish had been far-reaching.

She explained that although Charlotte eventually went into remission from her illness, the aggressive treatment that she had back then - which is much gentler nowadays - left her with a host of side effects.

When she was seven, Charlotte discovered that she had contracted hepatitis C from a contaminated blood transfusion. When she was 11 and just starting secondary school, Charlotte started limping and needed surgery to correct a problem with her hip.

Then, as a teenager, specialists found that the chemotherapy had damaged her heart. At 15, Charlotte had a heart transplant at Great Ormond Street Hospital. She won a well-deserved bravery award and was featured in her local paper.
A few years later, Charlotte was diagnosed with diabetes and she's now insulin dependent. Her kidneys were also affected, and she may need a kidney transplant in future. Then, in her 20s, Charlotte was told she had the beginnings of cirrhosis of the liver. A new treatment has helped to cure it but she picks up infections easily because of an antibody deficiency so has regular immunoglobulin injections.
All of this means she has constant fatigue and a loss of appetite, so she struggles to keep her weight up to six stone and Charlotte has never been well enough to work.

Ever since her wish, Charlotte has been a huge Disney fan. So much so that when she got married six years ago - to her childhood sweetheart - she went to Disneyland Paris for her honeymoon.

Sue explained: "One big positive in Charlotte's life is that she was reunited with her childhood sweetheart from primary school. She found Dave on Facebook and six years ago they got married."
Then, when she celebrated her 30th birthday, Charlotte had a Disney-themed birthday party.
"That was a day I never knew if I would ever see and it still brings tears to my eyes thinking about it…."
At home, Charlotte has a Disney princess LEGO castle that she and her husband have built together, brick by painstaking brick, and Charlotte takes Disney puzzle books with her to keep her occupied during waiting times at hospital appointments.
Sue, who lives near Charlotte so that she can support her whenever possible, says: "As her mother, it breaks my heart every day to see her struggle, but I am so proud of her. Despite her health and her disabilities, she is the gentlest, kindest, most caring and generous person I have ever met."

"So, thank you again for granting my lovely daughter Charlotte that special wish all those years ago. It really has had a lasting memory and impact. We often get out the photos and reminisce. Charlotte will always see herself as Snow White and indeed she is!"
The Make-A-Wish partnership is part of The Walt Disney Company's global commitment to deliver comfort and inspiration to families with children facing serious illness. Disney work in partnership Make-A-Wish to help build emotional resilience, leveraging the power of our brand, storytelling and characters to inspire and create Moments that Matter for children and those closet to them when they need it the most.
It's no surprise that many of our wish children are drawn to the magic of Disney for their wish.
More stories
Read how Disney helped us to surprise some of our wish children when legendary actor Will Smith dropped by.
Read more
Find out more about how we work with Disney and other partners to grant life-changing wishes.
Our partners
We rely on generous donations from people like you to grant wishes. Your donation will make wishes become a reality for critically ill children, supporting them where the need is greatest. Thank you.