Ava's wish...
"I wish to go glamping"
5 years old, Barnsley
Heart condition
Ava lives in Barnsley with her brother and parents. She loved playing in her brother's teepee tent in his bedroom and wanted to toast marshmallows on the fire as her mum had done when she went camping as a child. Ava's greatest wish was to go Glamping in the warm weather when she knew her health would be better.

Ava's mum Laura said: "We knew that Ava was going to be born with a heart defect which was scary but she did better than the doctors hoped, and we went home from hospital after a few days. At about three months old, Ava deteriorated and needed heart surgery. She spent three weeks recovering in intensive care
"Sadly, eight weeks after the surgery they found an aneurysm on her heart, the size of a golf ball, pressing against her ribs. She came through that and she's been doing well since. So far, Ava's had surgery three times to widen her arteries. Her heart is still in the same condition now as it was when she was born but her body has adapted to compensate for it.
"It affects her mobility and in winter she catches every illness going around. A nurse comes out to check her blood oxygen levels, she has a dietician, check-ups at hospital, and needs further surgery soon. At school, Ava can't join in P.E. so she does arts and crafts instead. She knows she can't do as much as the other children and she's open about her condition. She gets asked about it a lot because her lips go blue, and she'll turn around and say "I've got four heart defects!
"It's difficult for her being poorly all the time, but even when she's unwell it doesn't stop her from smiling. Ava will always live with her condition unless she seriously deteriorates and goes onto the heart and lung transplant list, so it's important for her to know her limits.
"She makes me laugh so much, there is no filter with her – she says whatever is on her mind! She is like a 65-year-old in a five-year-old's body. She has an older head on her shoulders because she has spent so much time around doctors and nurses."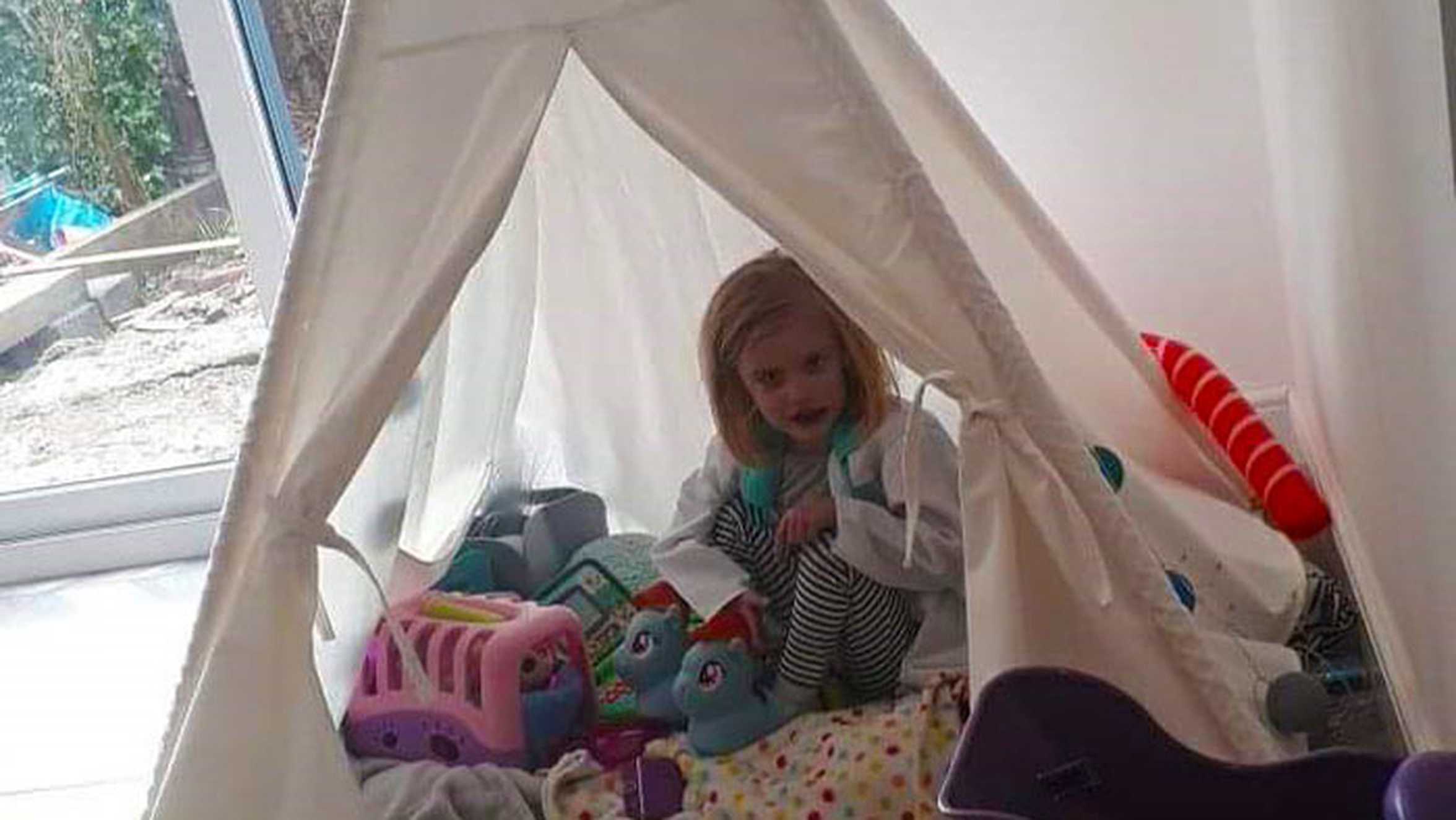 Laura told us: "Ava watched an episode of Peppa Pig a few years ago about going in a campervan and she's been fascinated by the idea ever since! Her condition means she must be kept warm at all times. But it's just too cold for her to sleep in a normal tent overnight so she chose to go camping in luxury.
Wishgranter Debbie helped Ava to create her own unique wish at Waterside Holiday Park and Spa in Dorset.
Laura continued: "Ava got to choose our accommodation and she completely took charge from that point! She is extremely independent, so she was in her element. It was so exciting for her through the whole process."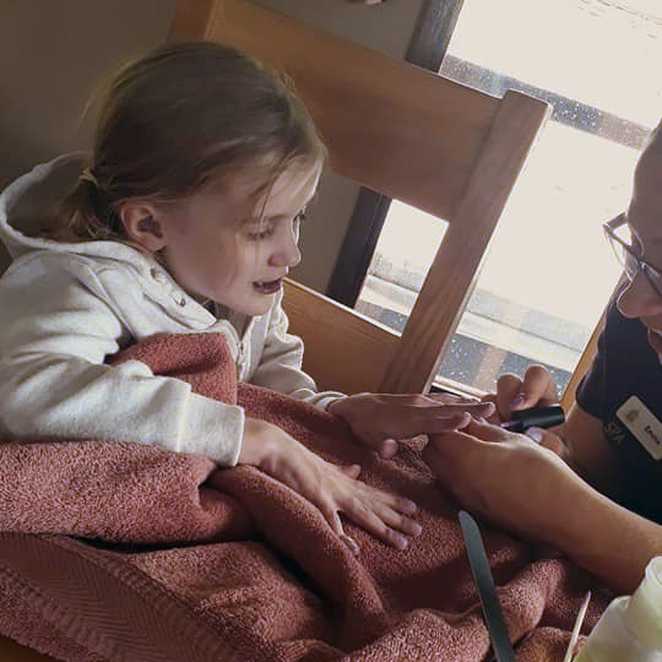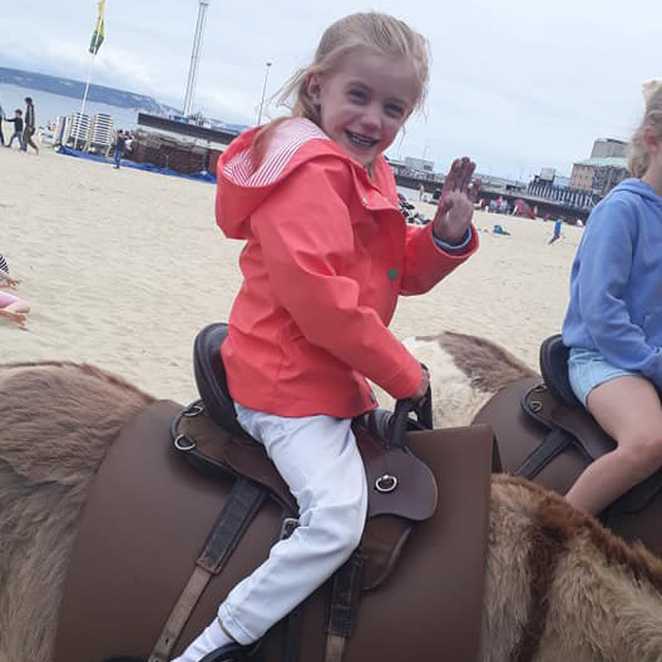 Staying somewhere that was nothing like a hospital was so exciting for Ava. She couldn't wait to toast marshmallows on the fire and go to the beach after a night camping under the stars.
Laura said: "Ava has two imaginary friends called Elsie & Pippa, who she wanted to take on her glamping trip, together with little brother William and Noodle, the family dog!
"Our focus a lot of the time is on William because of his autism, so things like just spending some time with her daddy, who has just left the Royal Navy, on her wish was really special for her."

"Her wish was amazing. The safari tent was perfect and we would highly recommend Waterside for anyone else who would like a similar wish. The staff were amazing and planned her some lovely surprises while we were there too. Thank you all so much!"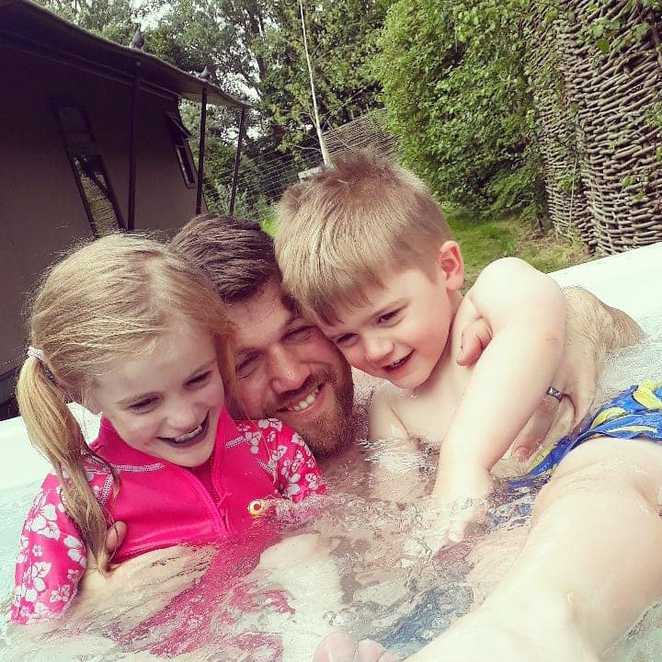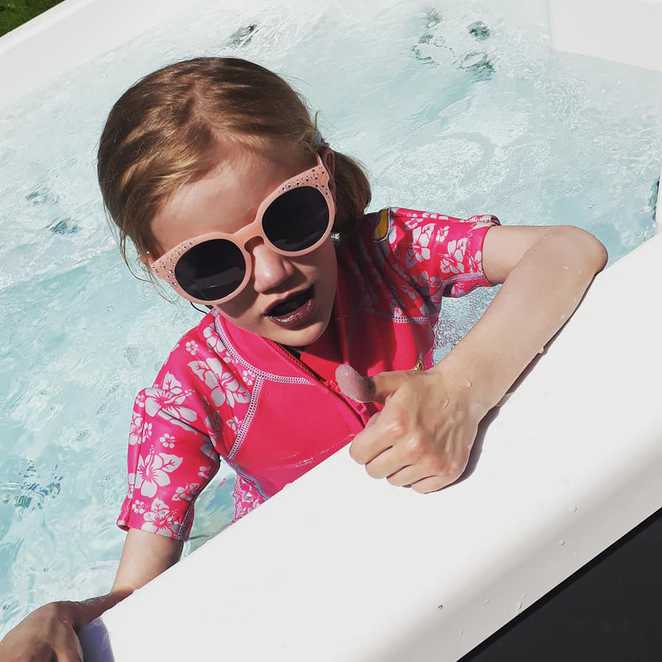 We rely on generous donations from people like you to grant wishes. Your donation will make wishes become a reality for critically ill children, supporting them where the need is greatest. Thank you.