Amber's wish...
"I wish to be a princess in my own castle"
12 years old, Sheffield
Batten disease
For a few precious hours in December, 12-year-old Amber was a princess in a brand-new dress and tiara, not a girl struggling with a cruel disease that's already robbed her brother of his speech and mobility.
Amber's story
August 2020
Chantelle's favourite childhood photo of her daughter Amber shows her sitting in a tree she's climbed – a typical childhood activity.
"I remember that day like it was yesterday," Chantelle recalls. "It was a time when she was able to run around like all the other children her age, without a care in the world."
Amber and her brother, Sheyne, 14, were diagnosed with life-limiting Batten disease within three months of each other in 2021.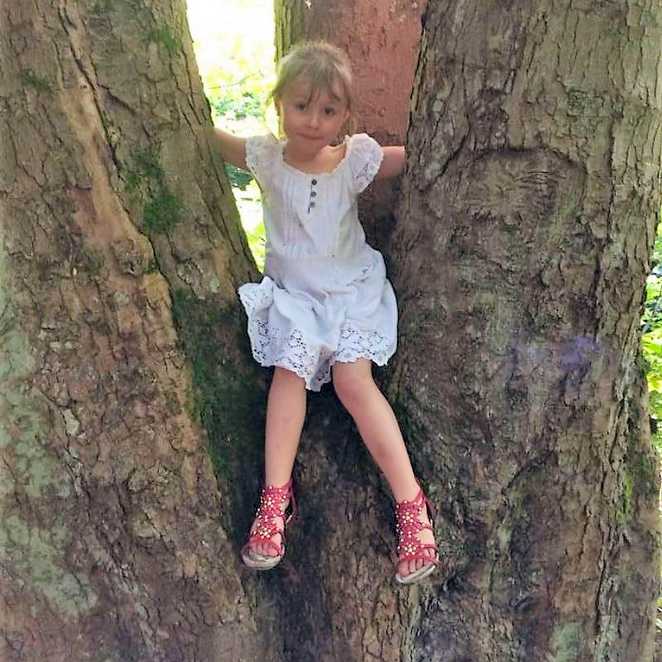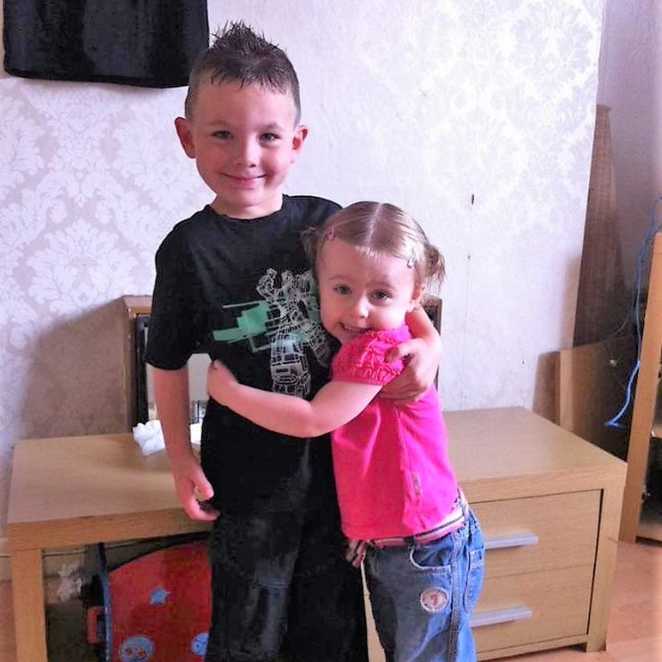 The condition gradually takes away all the basic skills a child has learned. During the three weeks before her wish, Amber lost the ability to walk unaided and started to stammer. Eventually, she will lose the ability to talk, see and feed herself too. Their doctor referred her for a wish.

Chantelle sleeps downstairs so she can be near Sheyne and Amber's bedrooms in case they have seizures in the night and her days begin before dawn, when she prepares their medication. Their siblings have been affected too.
Chantelle said: "When Amber was diagnosed, I asked Mason if there was anything he wanted to ask the doctor. He said, 'Can they save my brother and sister?'
"My world ended when Amber was diagnosed so soon after Sheyne. It is such a cruel disease. When things deteriorate, it happens so fast. Now Amber, who is so sociable, is reluctant to go to school because she's so self-conscious."
Amber's wish
December 2021
It was that carefree feeling from the photo that Wishgranter Hollie aimed to recreate by arranging for Amber to travel from her home in Sheffield to her 'royal court' at Elvaston Castle in Derbyshire.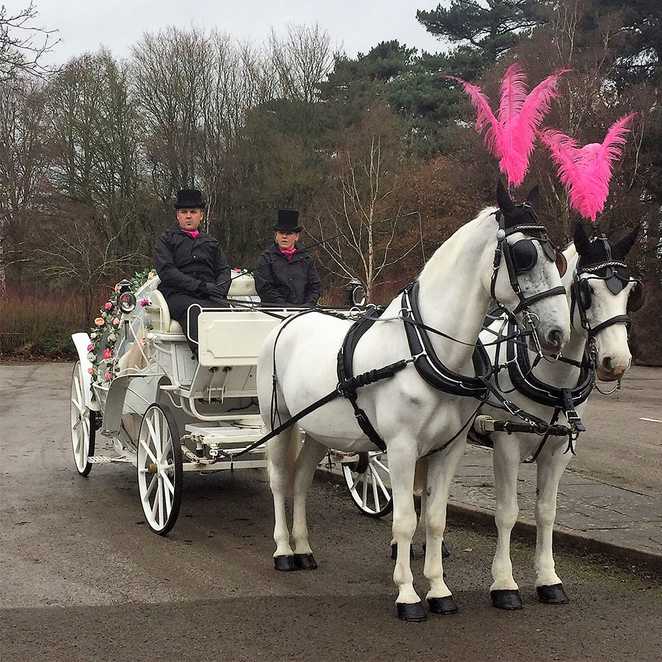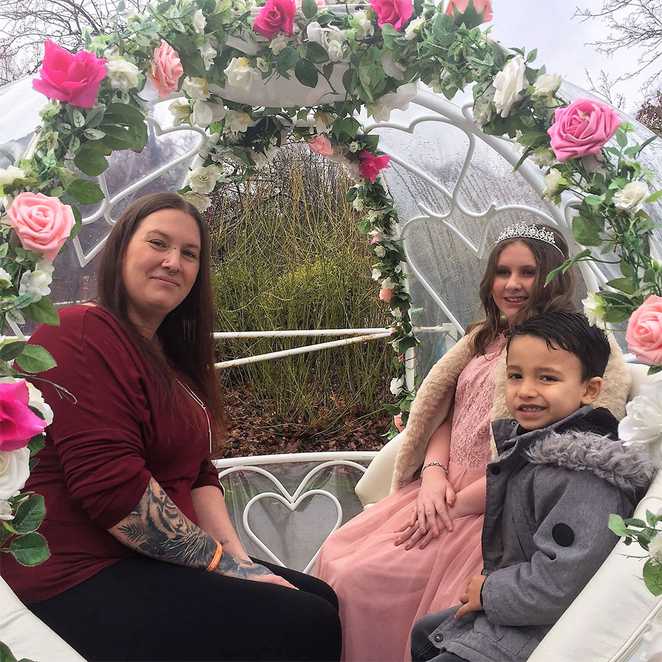 There, her vehicle became a beautifully decorated carriage pulled by white horses – animals she loves! And the magic didn't stop there.... When the horses halted, Amber gave a regal wave, posed for photos and was wheeled over to stroke both Tosh and Daisy. Then she made her grand entrance through double doors into a room just for her and her 'courtiers' - mum, nan, mum's partner and her brothers Sheyne, Mason, eight, and Cruz, who's five.

The room was decorated with balloons, flowers, and gold confetti, while the tables were set with delicate china crockery ready for Amber to enjoy afternoon tea with her family. The highlight of Amber's day was meeting fellow princess Amelia. Chantelle watched with tears in her eyes as Amber sang along to tracks from Frozen and asked Amelia lots of questions.
The impact of Amber's wish
February 2022
"I've never seen anyone so excited," Chantelle recalled later. "She hasn't stopped talking about it since. She's a real girly girl, so this was her perfect day. To Amber, everything is real, so as far as she was concerned, she spent the afternoon with a real princess. That is something she will never forget.
"I try not to let Batten disease rule our lives," she said. "But I am honest with the children. I had to explain to Sheyne that eventually he would go blind. He was so brave. He said, 'At least I'll remember your beautiful face, Mum.' "

"It's why Amber's day was so special. When everything else is taken away, we will still have these memories."
Read about other princess-themed wishes we've granted.
View wishes
Whatever you can spare, your donation can still help make a child smile.
Find out how
A wish can have a hugely positive impact on a child and their family.
Read more
We rely on generous donations from people like you to grant wishes. Your donation will make wishes become a reality for critically ill children, supporting them where the need is greatest. Thank you.