Alex's wish...
"I wish to ride in a sports car"
6 years old, Surrey
Leukaemia
When Alex was having treatment for leukaemia, his wish to ride in a sports car sped him away from worry and sickness to a world of big wheels, racing and polished chrome!
Alex's Story
September 2018
Six-year-old Alex lives in Surrey with his mum, dad and twin brother. He is a chatty, slightly clumsy boy who loves LEGO® and football - but especially cars!
Alex wished to ride in a really fast sports car on a race track and his wish came true in September 2018.
Mysterious illness
When he was in reception class at school, Alex started getting pains in his legs and sickness, but nobody was sure what was causing it. He was later diagnosed with leukaemia, and treatment went on for three-and-a half years.
"It was a massive shock," explained his mum Nikki. "Being told Alex had leukaemia felt like the worst thing that could happen to us as parents. We asked the doctors to explain the plan and give us a timeline but, really, you can't plan for it and you have to take each day as it comes."
Work saved me from worry
Nikki continued: "At hospital, they give you these leaflets and storybooks to help explain your child's illness to them so, even though he's only six and is too young to understand the risks, Alex knows he is ill. It struck us just how much he understands when someone on TV was talking about cancer recently and he turned round and said for the first time, 'I have cancer too, don't I?'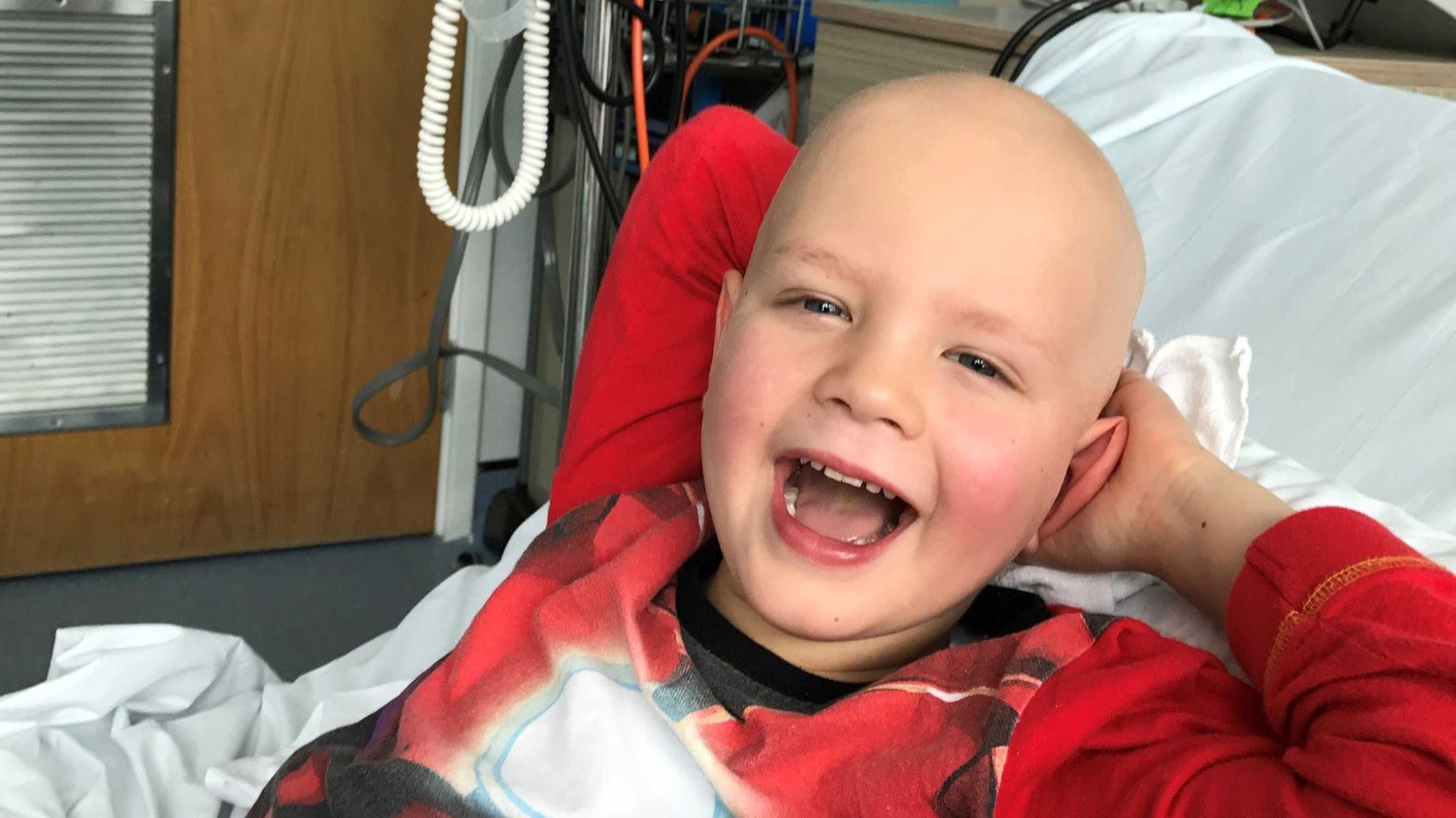 "Doctors have battered Alex's cancer with steroids, chemo and different drug combinations because the cancer can become resistant. I had gone back to work just a few months before Alex's diagnosis and it almost saved me. I had a distraction so that I couldn't spend all my time researching and worrying. It has made us realise just how lucky we were to have a 'normal' life until Alex's diagnosis, and that everything really can change in a day."
Car spotting on the motorway
"Make-A-Wish is a frequent topic of discussion on some of the support groups we have joined on Facebook and, when he was going through the worst of his treatment, I began researching it and reading other children's wish stories, and we decided to apply.
"Volunteers from Make-A-Wish came for a home visit and Alex had filled in the wish book with his dad, so we knew his wish was going to be something related to cars. He just soaks up information about cars. When we are driving down the motorway, he'll excitedly point out a Ferrari or a Porsche if ever we see one, so he's going to be over the moon to get inside these cars in real life on his wish!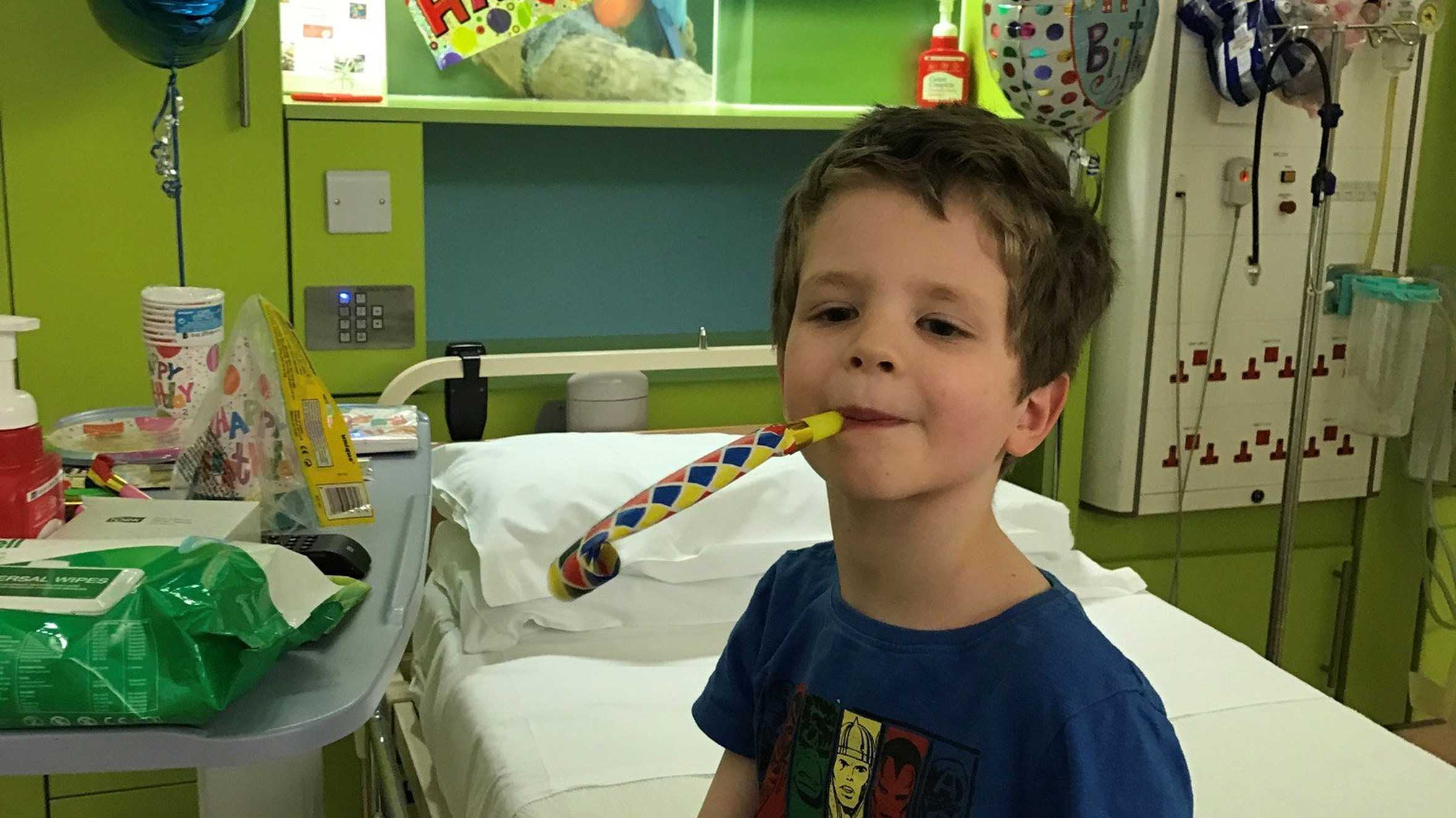 "He doesn't understand that he has to wait for the day to arrive, so he keeps asking us 'Mummy, Daddy, when is my wish coming?'
"It's going to be a chance for us to enjoy quality time together creating happy memories, with the focus being on Alex for the right reasons."
Alex's Wish
September 2018
After Alex's wish, his mum wrote in to Wishgranter Lucy to tell us about their brilliant day;
Hi Lucy,
I just wanted to drop you a line to thank you and everyone at Make-A-Wish for what was a very special Saturday for Alex this weekend.
Alex had a brilliant time down at Dunsfold aerodrome driving supercars with Everyman Racing, as did the rest of the family. In fact, Alex had so much fun and went so fast on all his hot laps that he had trouble deciding which car was the best at the end of it all.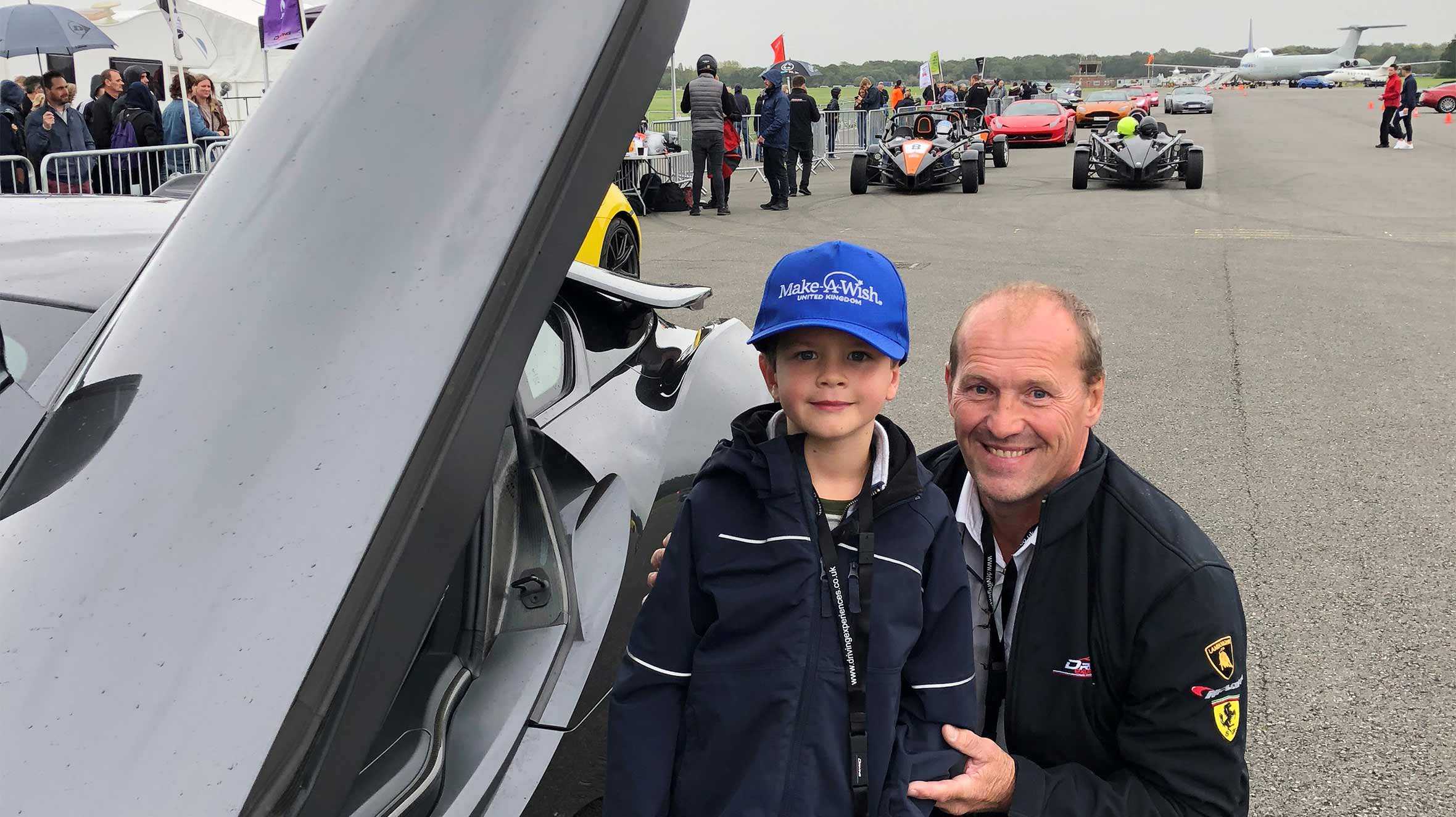 A huge thank you Darren and to everyone at Everyman Racing who really looked after us and threw in a couple of extra hot laps for Julian as well. They would have given us even more but we were out of time and the weather was closing in on us.
Jason couldn't resist and booked himself in for a couple of laps in a Maclaren 570s, whilst I was delighted to be a bystander until it came to the family ride when I had to get in with everyone else and did my best to keep my breakfast down.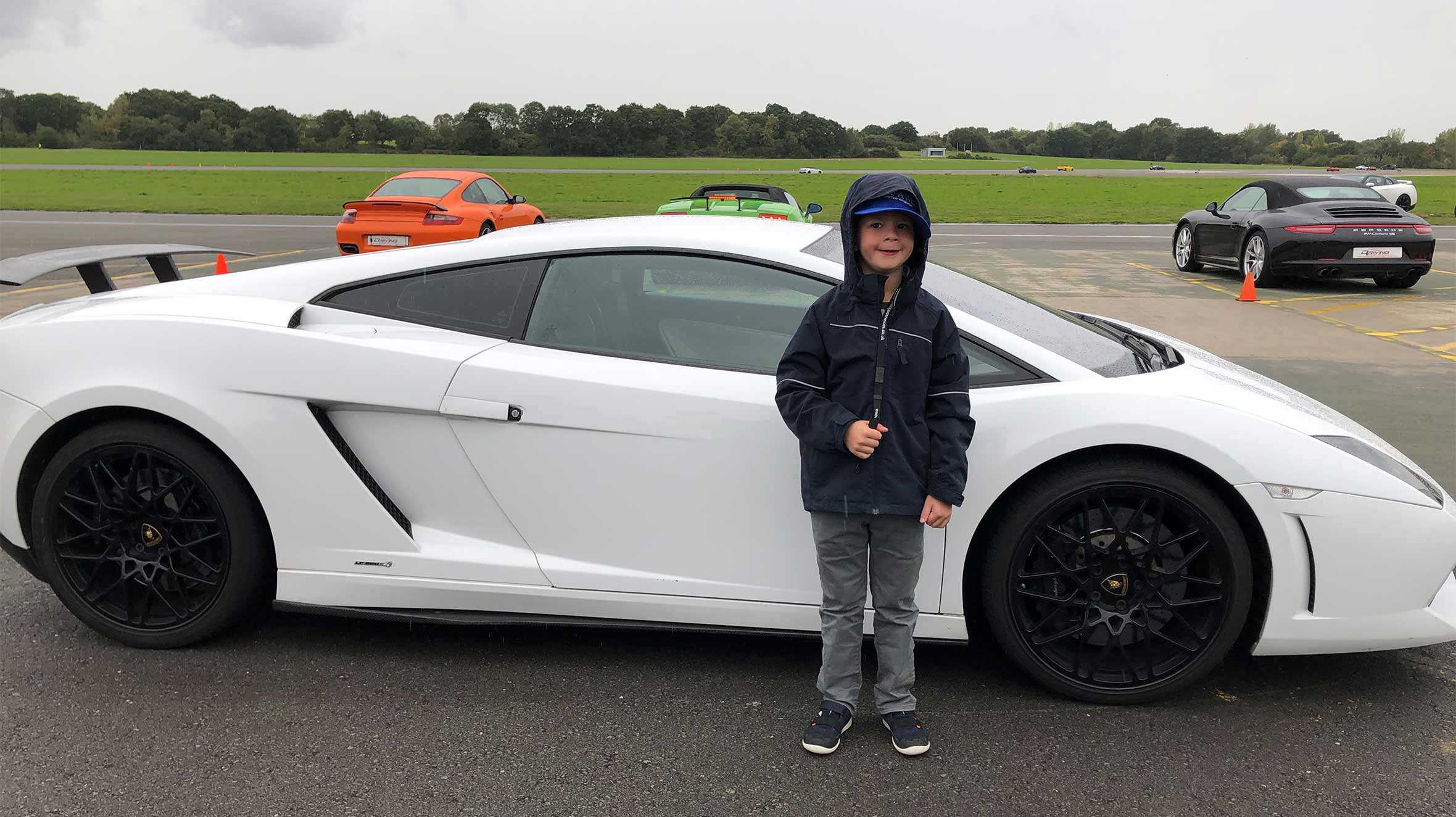 Lunch at The Stag on the River in Eashing was delicious and a lovely way to end an exciting morning's driving.
Alex had an amazing time and can't wait to tell all his friends about it on Monday at school. A massive thank you to all of you.
Lots of love,
The Yeldham Family
How Alex's wish helped
September 2018
Alex's wish to ride in a sports car has given him the strength, confidence and resilience he'll need to face the next few years of tough treatment. So, thank you to everyone who donated, as it really did make such a difference to Alex.
We rely on generous donations from people like you to grant wishes. Your donation will make wishes become a reality for critically ill children, supporting them where the need is greatest. Thank you.