Abi's wish...
"I wish to have a shopping spree in Chester"
12 years old, Chester
Acute lymphoblastic leukaemia
Abi's wish to go on a shopping spree in her home town was a carefree time when she could splash out, be pampered and put illness behind her as she moves on following three years of treatment for leukaemia.
Abi's story
February 2020
As told by Abi's mum, Samantha...
We were on holiday in Amsterdam in the summer of 2019 when we noticed Abi seemed very tired. We just wrote it off at the time. But back home, she looked pale, wasn't keeping up at school and had pain in her joints. The doctor thought it was growing pains but booked her in for a blood test as a precaution.
She had a dance class on the Monday and was determined to go to it, so my husband took her. Meanwhile, I got a phone call from the GP saying: "You need to go to hospital now, she's very anaemic. Take an overnight bag." I said: "Can't it wait until tomorrow?" thinking they could just give her some iron tablets or something, but he was insistent. We picked her up from dance class and the whole family went with her to hospital. She thought I was joking!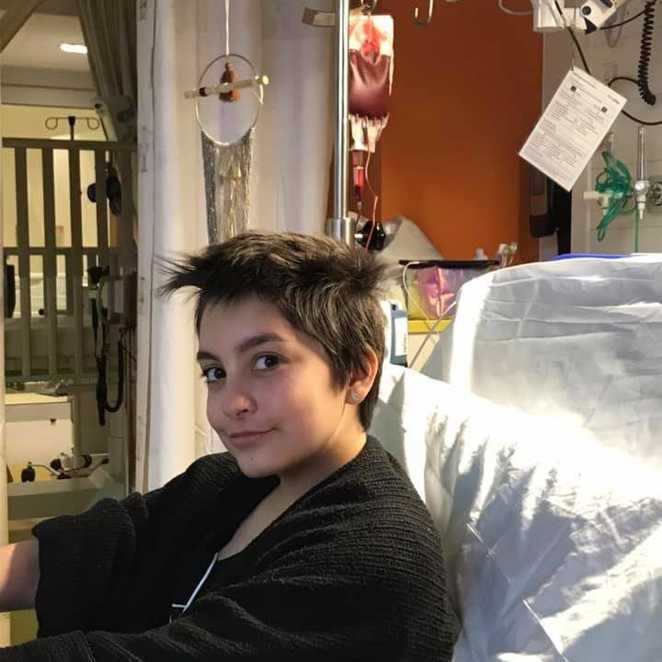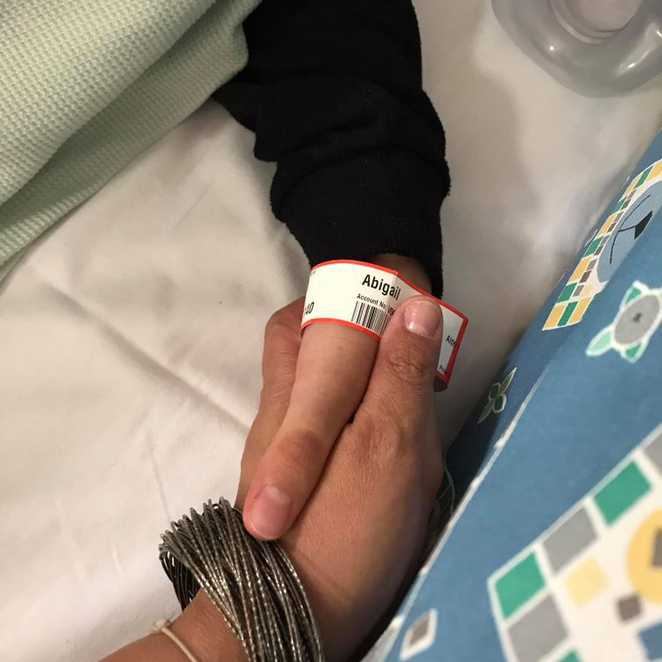 At hospital, they examined her and said they thought she had leukaemia. Well, I'd heard of it, but I didn't know what it was, to be honest. They said: "It's cancer of the blood" and I couldn't believe what I was hearing. My dad had died of cancer the week before. I just looked at the doctor and said, "Can you cure this?"

He said: "Yes, we've got a really good chance of curing it. We're going to take you to Alder Hey children's hospital tonight."
Well, I'd heard of Alder Hey too and knew it was a really good place. (I've since heard it described as God's footprint on earth, which rings true!) I knew things were serious, but I was trying to keep Abi calm and pretend it was all under control, even though it didn't feel like it. That was 30th September 2019, by the time they got us through triage in ER it was 1am & we were reeling. It was like someone opened up the bottom of your world and everything's just fallen out.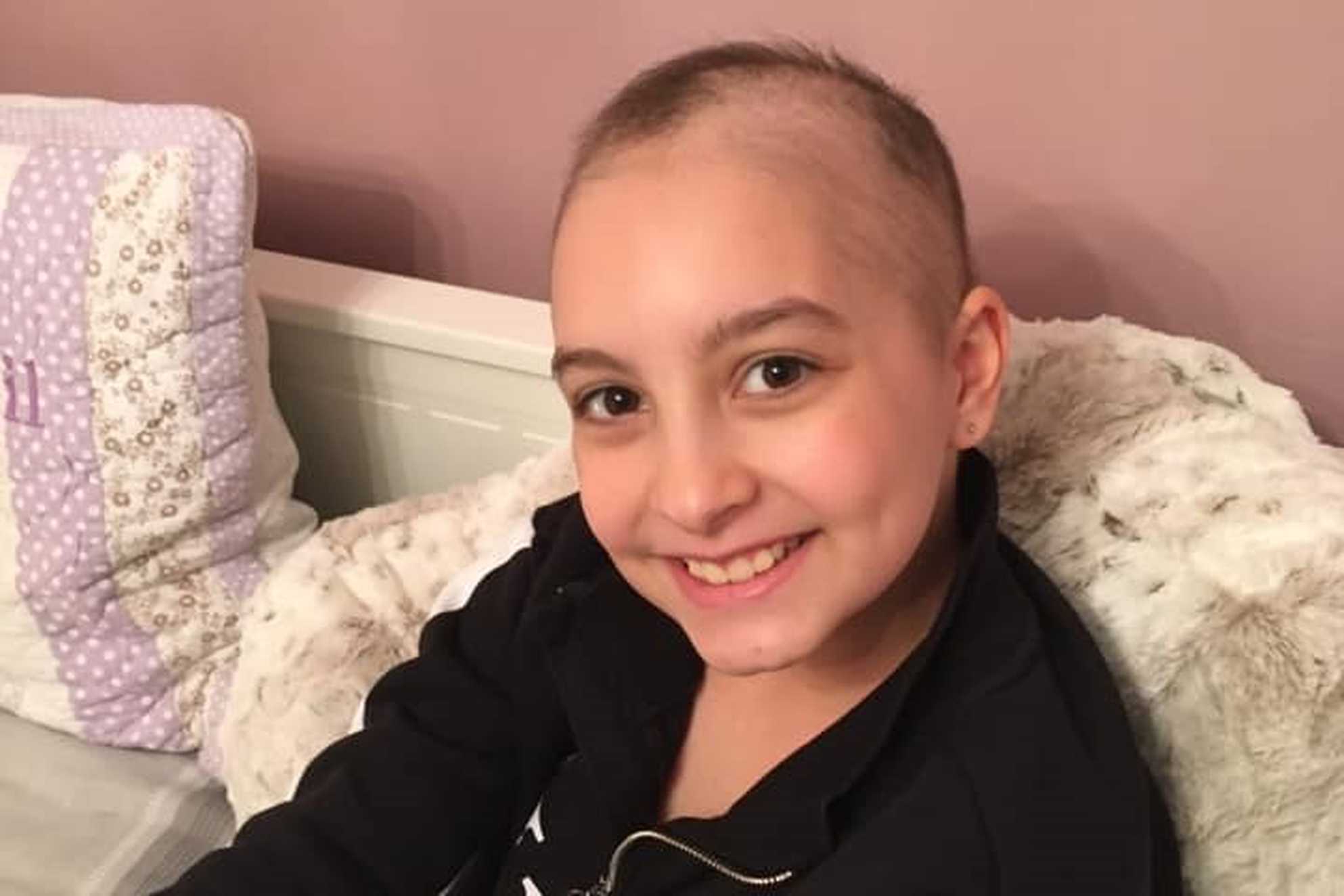 The next day they did all the baseline tests on her kidney, liver, heart etc. Then she had nine or 10 days of intense chemotherapy. Three years on, she's finished all her harrowing treatment - and it really has been just awful at times - on Friday next week, she's going back in to do all the tests again to make sure there's not been any long-term damage.
We heard about Make-A-Wish UK from another charity on the ward. Well, we knew a little bit about Make-A-Wish already, but to be honest, I didn't want to face the fact that we had a child in that situation. Later, it felt right.
Abi's wish was to go on a shopping spree in Chester, where we live and Wishgranter, Hollie was so brilliant and organising it all.

We have woken up full of excitement and memories of such a special special day! We started off at Hobbycraft and went wild! Abi's imagination was on fire and she is going to experiment with some glass painting now, as well as her usual watercolours (which we stocked up on!) [She bought] loads of new sketch books and watercolour paper, new brush tipped pens and of course brushes! We then hit Chester! MAN the girl can shop! We were essentially out on the town from 9am until 7pm!
The team at Lush was absolutely incredible. They really were. The kindest people we have met in a long time. MJ and Catrin took care of us and gave up SO MUCH of their time! Abi even had a mini facial. They did a store tour going through their products to show Abi what would be suitable for her and then they essentially put most of that into a gift box for her! It was unbelievable. They even wrote me the sweetest note and gave me a gift too. I didn't expect to find myself crying in Lush on a Saturday morning! A beautiful bunch of people. Catrin is a breast cancer survivor so she and Abi traded war stories!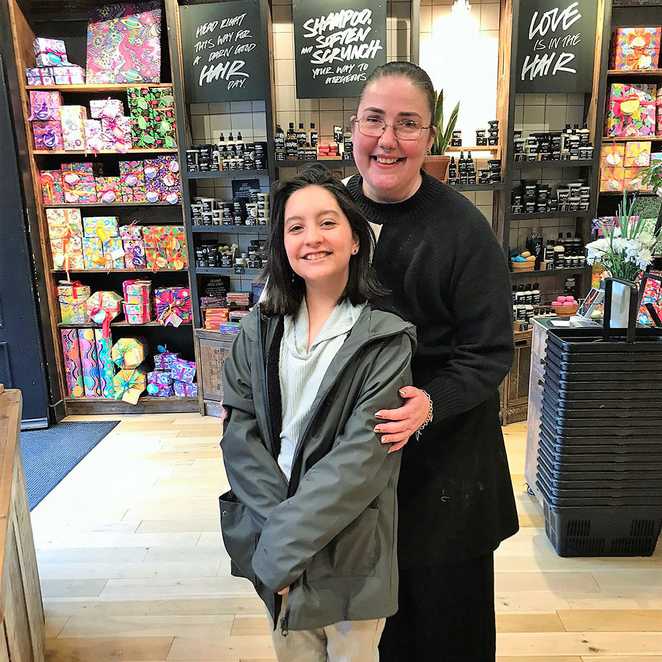 Then we went straight over to Waterstones to meet Luka! She gave Abi a big golden envelope, with a shopping voucher in! We genuinely did not expect that from Chester BID. I have written to them (and of course our new maties in Lush!!!) and sent them photos and thank yous! I explained how much their contribution meant to Abi.

Next was a quick lunch and then on for nails! Rebecca Is GORGEOUS! We had so much fun chatting with her and appeared to know a lot of the same people! Abi did not stop chatting away and was thrilled to bits with her nails. I treated myself and we made it a proper pamper session!
We rounded off with a bit more clothes shopping and then chose some bed linen, new cushions and throws for her room, plus a trip to her FAVOURITE funky little store…Sostrene Grene. New bedside lamp, loads of acrylic paints and various bits and bobs from there and we were ready for dinner!
We met up with our men at the restaurant and had one of the loveliest meals out in Chester. Everyone throughout the day had told us how lovely Artezzan was and it did not disappoint!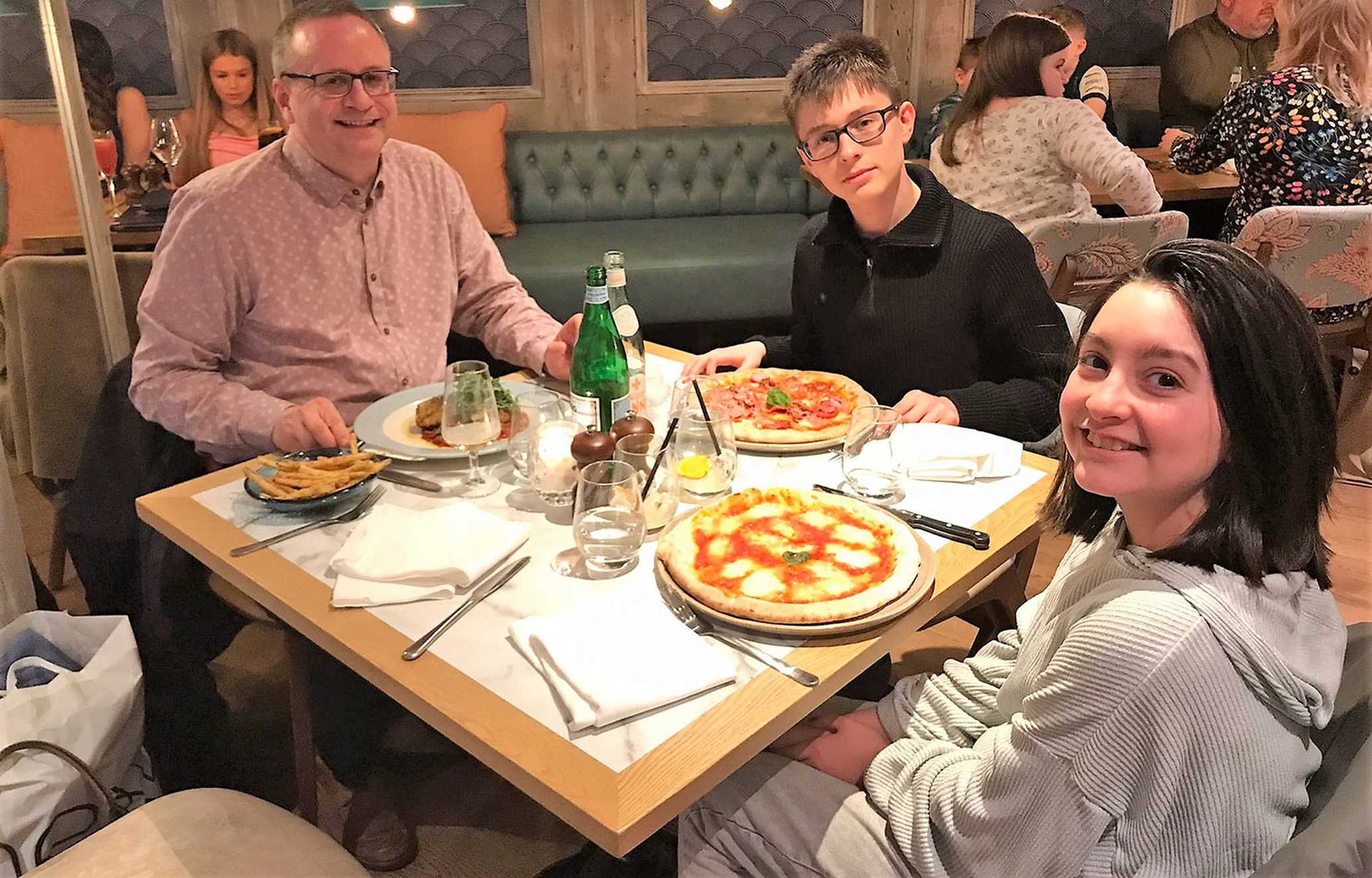 Abi started out by trying to keep tabs on amounts and what she was spending, but I quickly put a stop to that. I wanted her to just be a kid and go crazy. She relented in the end - she's such a control freak!!

I had to stop work immediately when she got sick so we've had to be really careful because expenses shot up. I've only just got a new job, so for Abi to be able to go and splash out was amazing.

All four of us had the most carefree, fun, memory filled day and we cannot thank you enough.

We rely on generous donations from people like you to grant wishes. Your donation will make wishes become a reality for critically ill children, supporting them where the need is greatest. Thank you.