Abhi's wish...
"I wish to go to Disneyland Paris"
11 years old, Hayward's Heath
B cell lymphoma
Abhinav, 12, from Haywards Heath in Sussex, had never been on holiday until his wish because he was just three weeks old when he became seriously ill with a kidney condition.
He spent the first few years of his life in and out of hospital and didn't eat properly until he was two. Eventually, he needed a kidney transplant.Tests showed that his mum, Apu, was a match and she had no qualms about donating her kidney to him, telling him: "You'll always have a part of mummy with you."
But it was not a simple procedure and, sadly, this was just the beginning of Abhi's struggles. A rare complication of his transplant led to him developing a type of cancer affecting the lymph nodes. Then a bowel obstruction and further infections ensued. He developed pneumonia and the effect of being isolated from his friends also affected his wellbeing. His family got through tough times with their good humour and determination.
Abhi's way
Abhi's name means new or unique and Apu joked that this is why he does things his own way! She said: "Abhi always decides to have the rarest thing so this side effect of course had to affect him – it doesn't affect everyone who has a transplant. If you're going to develop a complication, it usually happens within the first few years of a transplant but for him, it started much later."
Abhi went from the boy who never stopped – even when he was on dialysis, he was still energetic, Apu told us – to a lethargic boy with no appetite who lost a lot of weight. An x-ray showed that Abhi had developed a seven centimetre tumour in his intestine which caused unbearable pain, leading to him being admitted to hospital in October 2018.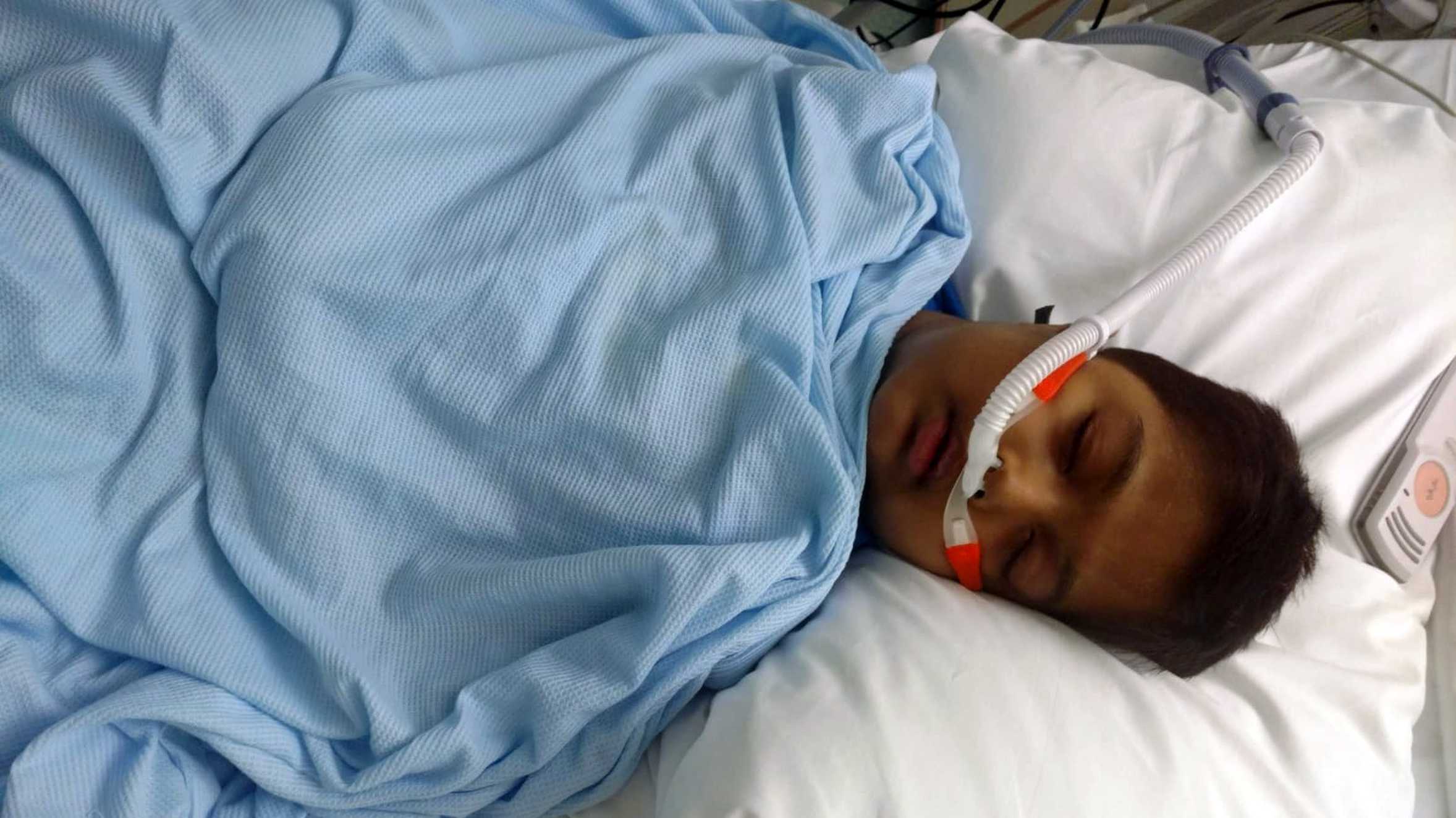 His mum recalled: "Abhi was desperate to come home because he didn't want to miss Halloween, but he had to stay in isolation. He couldn't even see his sister. It was traumatic for such a young boy. Eventually, he was allowed home for just two days but was so poorly he could barely crawl up the stairs and his dad would carry him up. Abhi started his chemotherapy the next day."

A wish fit for a prince
In the months that followed, Abhi faced an uphill struggle. His hair fell out and at one point he felt that he looked so bloated from medication that he couldn't face going to school or looking in the mirror.
Pneumonia, several more infections, another obstruction and a bowel resection later, Abhi recovered enough to go on his wish. He travelled to Disneyland Paris in November 2019 with his six-year-old sister Nayon and his parents Apu and Raman. It was their first ever flight!
Abhi's wish
November 2019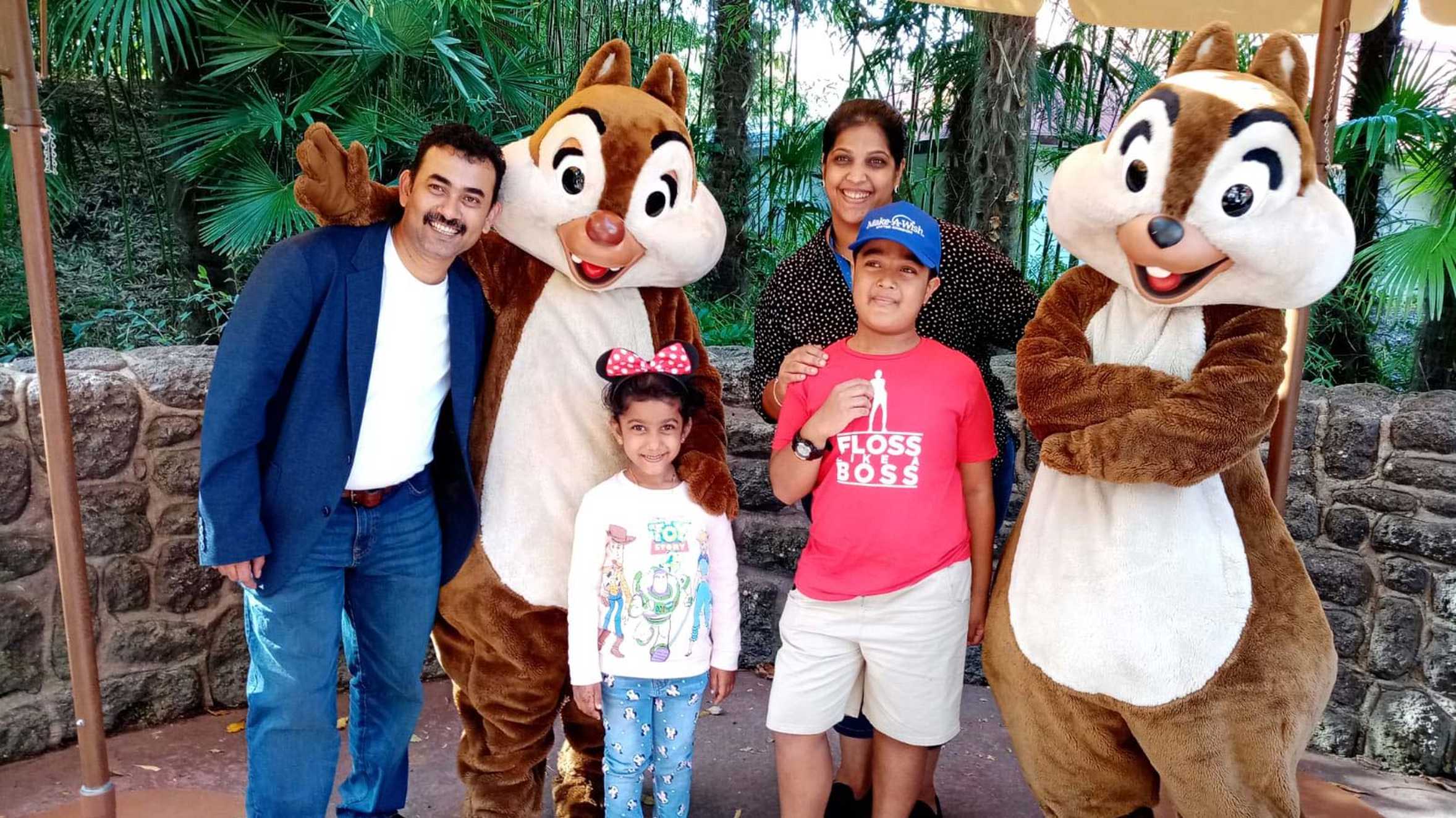 Magic in the air
"The first day was such an adrenaline rush," Abhi's mum recalled. "Abhi was so excited he was awake all the night before, then on the first day he walked all day, refusing to use the buggy.

"All the Disney villains did a show for him and he loves pirates, so the best bit was meeting Captain Jack. He just loved it, in fact he said there was: "magic in the air."
"The trip was also a great way for us to spend time again as a family and for his relationship with his sister to thrive again. Through all the chaos, we had been split a part as a family, living away from each other, so it was wonderful to be all together for a happy experience."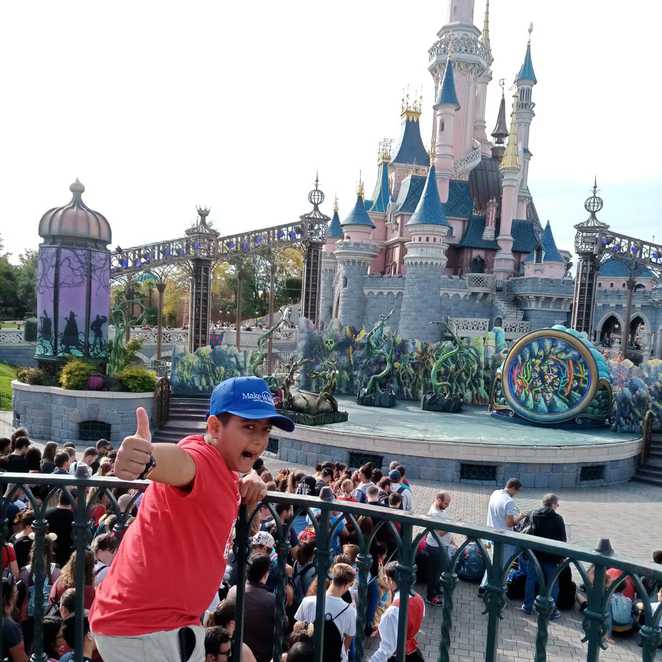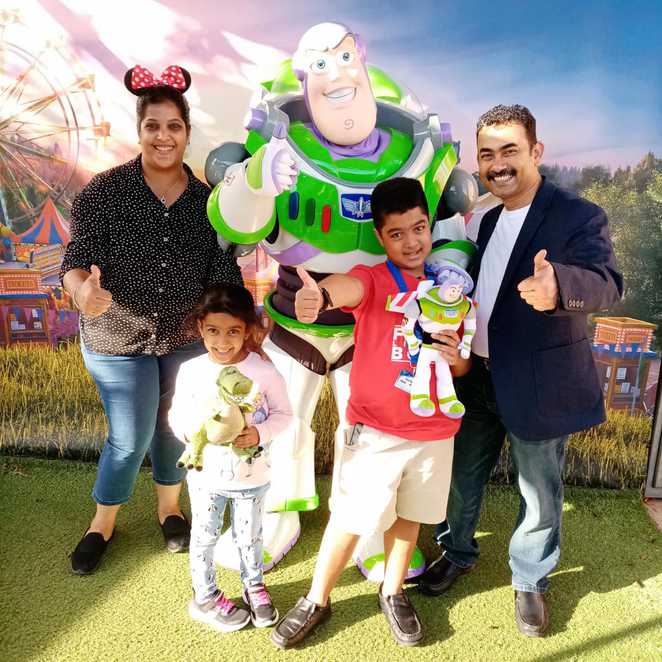 Now Abhi has been nominated for a resilience award at school for coping with all that he's been through.
Apu explained that the wish and the award mean a lot to him because: "Illness does so much damage beyond the physical. It's mental too. He was a little baby when he had his first operation and we were 10 years younger. He's now more aware of what he's coping with. When he was in isolation, that fear came back and he was scared to sleep in a dark room. He's come through so much."
The Make-A-Wish partnership is part of The Walt Disney Company's global commitment to deliver comfort and inspiration to families with children facing serious illness. Disney work in partnership Make-A-Wish to help build emotional resilience, leveraging the power of our brand, storytelling and characters to inspire and create Moments that Matter for children and those closet to them when they need it the most.
It's no surprise that many of our wish children are drawn to the magic of Disney for their wish.
More stories
Read how Disney helped us to surprise some of our wish children when legendary actor Will Smith dropped by.
Read more
Find out more about how we work with Disney and other partners to grant life-changing wishes.
Our partners
We rely on generous donations from people like you to grant wishes. Your donation will make wishes become a reality for critically ill children, supporting them where the need is greatest. Thank you.