Mohammad's wish...
"I wish to have a football themed bedroom"
4 years old, Plymouth
Leukaemia
4 year-old Mohammad wished to have a football themed bedroom makeover so he could have his own space to relax and play.
Mohammad was diagnosed with acute leukaemia when he was only a few months old and went through a lot of gruelling treatment. He has since come out the other end and is well on the road to recovery.

Mohammad is overjoyed by his own football and London themed bedroom, his dad told us "Mohammad loves it and is really enjoying his room."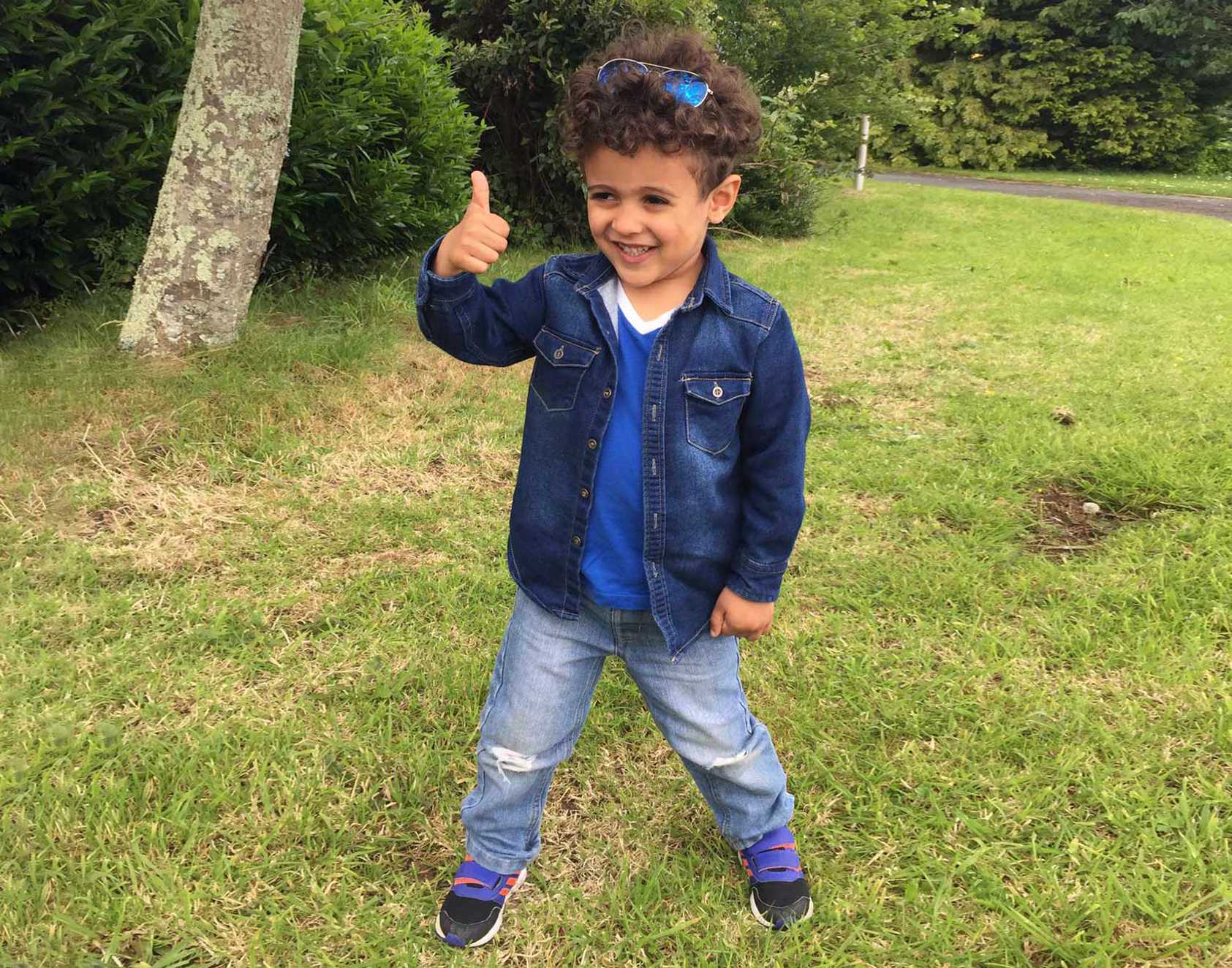 On the morning of his bedroom makeover he was so excited that he kept trying to get a sneak peek of his bedroom, he managed to get a glance and it made him even more excited to see the finished makeover. Once he was able to see the room his eyes were full of joy.
His favourite part of the room is the red London bus and he loves having bunk beds! The room gives Mohammad his own environment, where he can relax and play with his toys.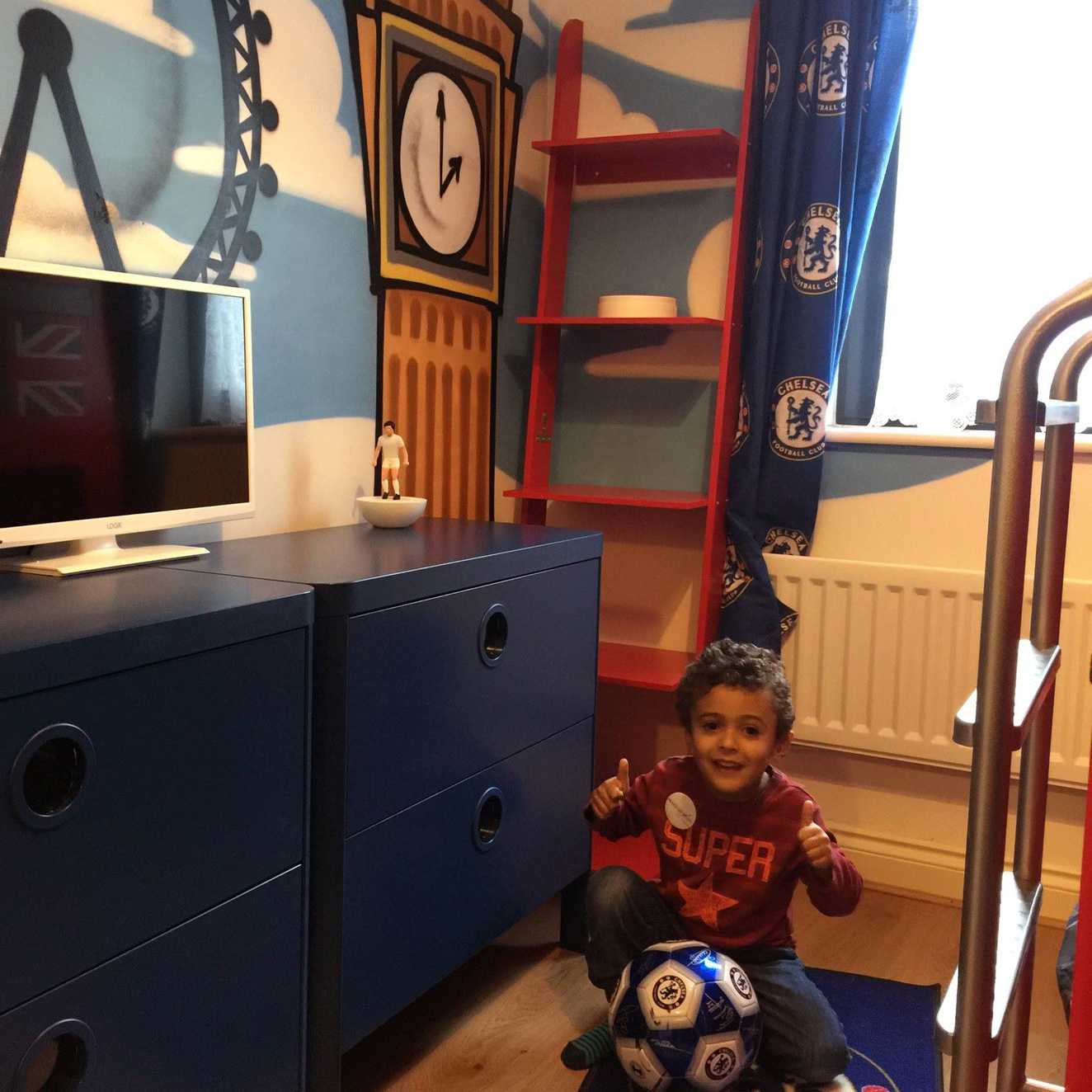 "He was gobsmacked at the room, it meant a lot to him because he spent his first two years in hospital and didn't get to spend any time in his room," Mohammad's dad told us.
Since his wish was granted, Mohammad started school and he is really enjoying it. He has to go to the hospital every 3 months for check-ups and his dad told us "he doesn't really understand, he remembers when he sees old photos and says "that was when I was poorly".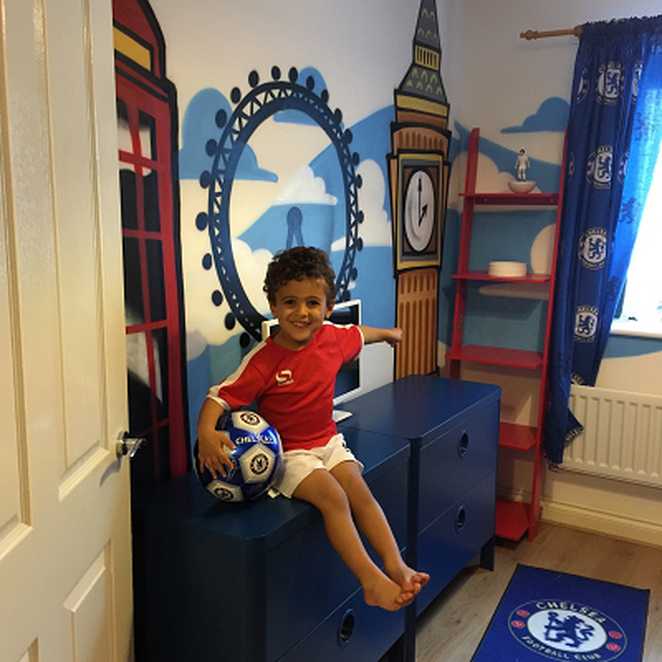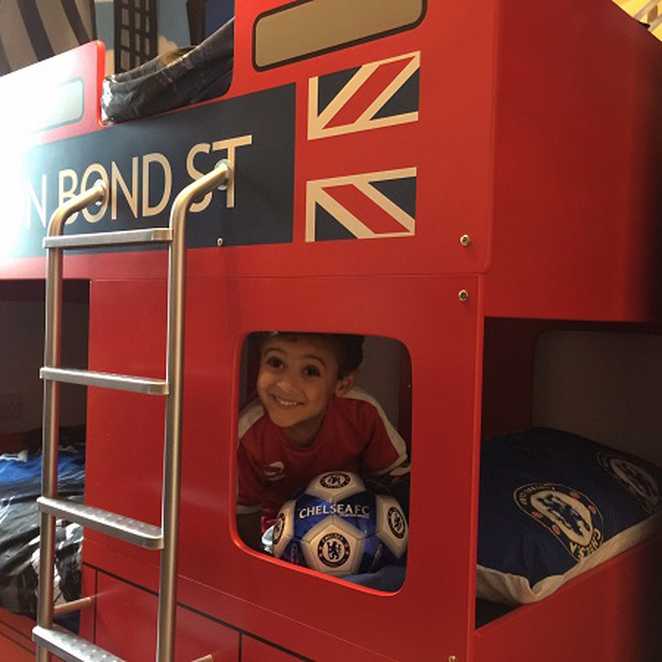 "He is an extremely strong boy because of what he's gone through, he is such a little survivor."
Thank you to all those that sponsor wishes like Mohammad's, it makes such a massive difference to seriously ill children's lives.
We rely on generous donations from people like you to grant wishes. Your donation will make wishes become a reality for critically ill children, supporting them where the need is greatest. Thank you.