Volunteers' Week takes place 1-7 June. It's our opportunity to say thanks to the 700 volunteers who give their precious time to help us grant life-changing wishes for children with critical illnesses.
From visiting our wish children to capture their perfect wish, to cheering on our #WishHeroes at the London Marathon, our volunteers fulfil a wide range of roles that are essential to the work we do. Without their support we simply would not be able to continue granting wishes to the children who rely on Make-A-Wish to provide the respite they need from their illness.
What exactly do our volunteers do?
Wishgranting
We currently have around 400 Wish Visitors, who take our children on the first step of their wish journey by capturing their wish. In turn, these volunteers are/will be supported and connected locally by Wish Visitor Community Leaders. We've also recently created the new role of Community Wish Coordinator, that will see 30 volunteers coordinating and granting some of these wishes in their local community.

Fundraising
Another 200 volunteers assist us in a variety of community fundraising roles, from cheering at events like the London Marathon, to helping out at our balls and special events.
Specialist skills volunteering
We're lucky to be able to benefit from the specialist skills that many of our volunteers possess, such as graphic design, Makaton and public speaking, to name but a few.
Administrative support roles
We even have volunteers helping us with some of the day to day tasks needed to keep our various departments running, such as sending out materials to our fundraisers, or updating our website.
STARboard, Wish Advisory Group and Board of Trustees
Along with our existing Wish Advisory Group and Board of Trustees, STARboard is our new children and young people's board, consisting of a small group of young people from across the UK who've had a wish in the last two years and volunteered to represent their region and fellow wish families in order to help Make-A-Wish better serve its communities.

We'd like to recognise each and every one of our amazing volunteers and say a huge THANK YOU for the passion, care and commitment you show towards making a positive impact on the lives of our wish children and their families.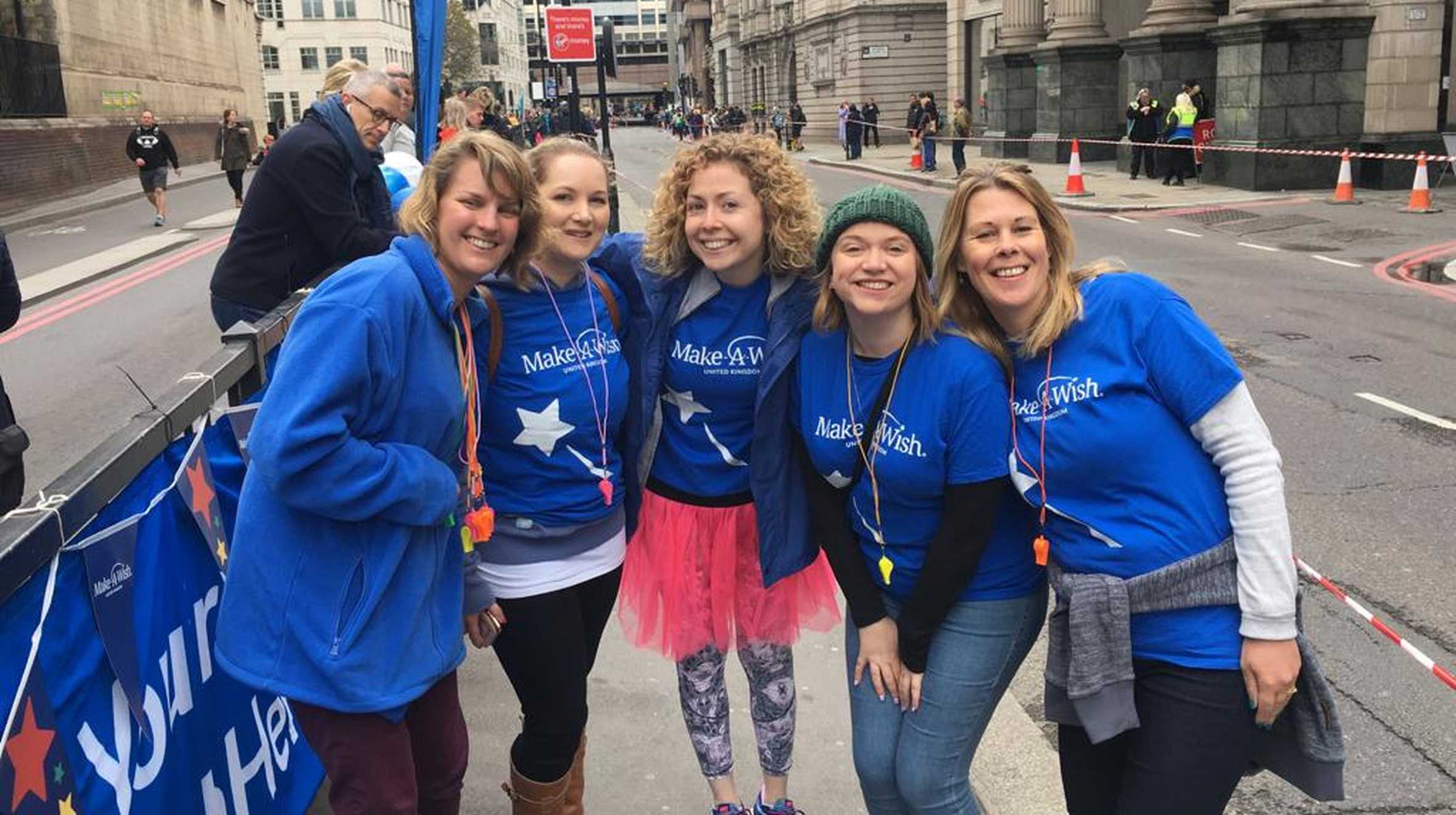 More about our volunteers