The life-changing impact of spa pool wishes
Owning a spa pool is one of the many types of wishes that Make-A-Wish grant to children fighting life-threatening conditions.
These spa pool wishes can be enjoyed by the whole family and provide many physical and emotional benefits for seriously ill children, particularly those with limited movement due to neurological conditions and muscle diseases.
Health benefits

Spa pools often help children displaying physical symptoms to relax their muscles through hydrotherapy. Children like Gracie, who's living with severe epilepsy and had her wish granted in 2021.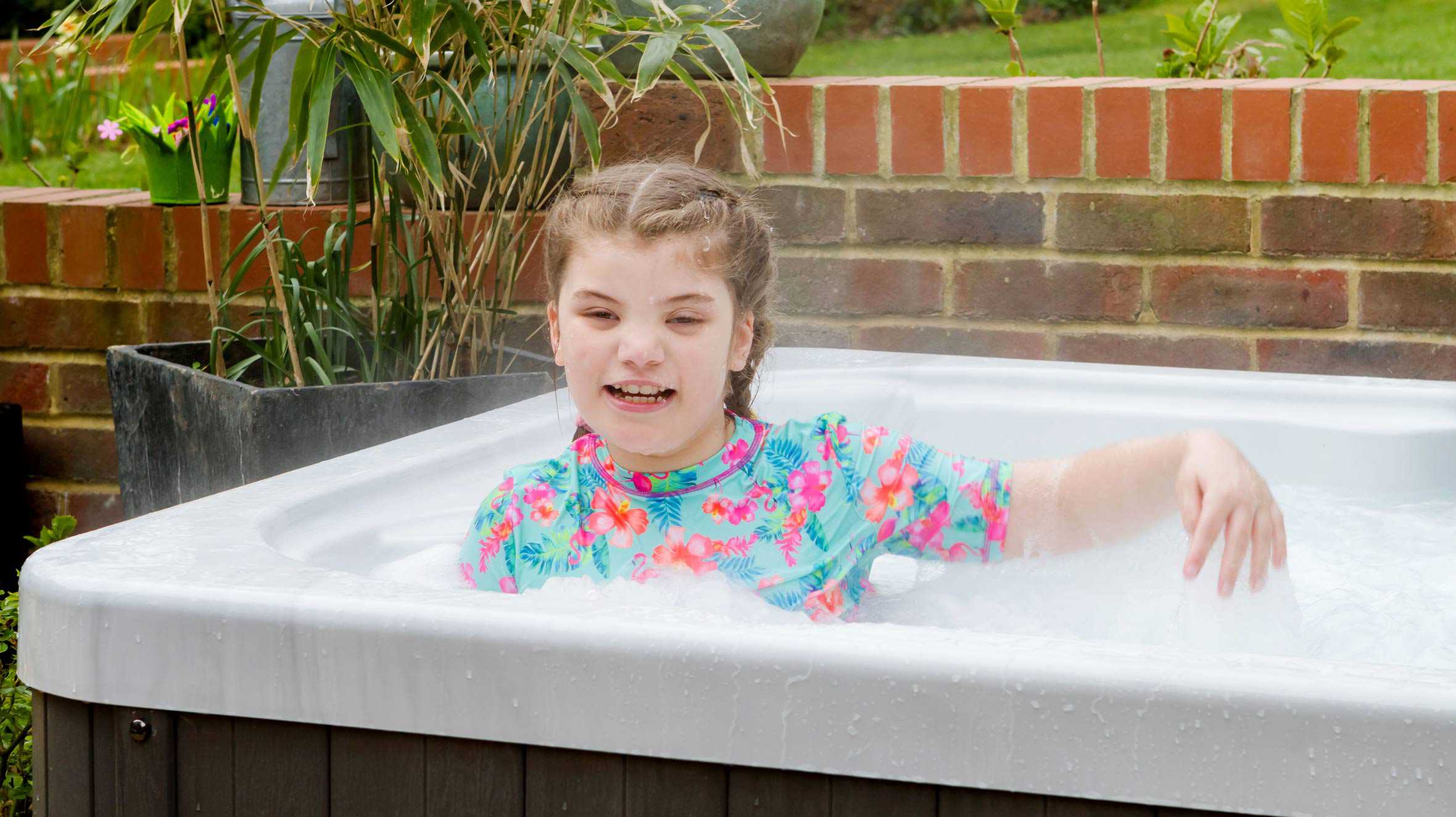 "We can be having a stressful day, but as soon as we get in the hot tub it all just goes away. She calls the hot tub Disneyland because it's a real escape for us all."
They can improve a child's sleep
The muscle relaxation can also continue after being in the spa pool; many wish families have told us how their children have a better night's sleep as a result of spending time in the pool.
Jack is living with Ohtahara sydrome and his wish came true in 2017.
"When he's in water he's like a different boy, so relaxed and calm. So it's lovely seeing him in the spa pool - he's completely at peace."
A strong emotional impact
Spa pool wishes bring happiness and relaxation, and can have a strong emotional impact on wish children, in addition to the physical benefits.

William had his wish granted in 2015. He's living with a life-threatening form of cerebral palsy. William's mum, Laura told us;

"The spa pool has had a big emotional impact on him. It makes William happy and comfortable and has made a big difference to his sleep – he used to wake up a lot in the night but he doesn't as much now. The pool relaxes his muscles and has generally made him happier and calmer."
Long term benefits

A spa pool wish also comes with long term benefits, as it can be enjoyed by the whole family for years and years to come.
For William, the long term benefits are even greater as it has even helped to improve his communication skills.
"When asked if he wants to go in the spa pool, he makes a noise that is a very definite 'yes' and this has helped us recognise this sound as his 'yes' noise in other situations, which is great."
Benefits for the whole family

Owning a spa pool also has benefits for the whole family and can be a life-changing experience.
Spa pools give families the chance to spend quality time together in their own home, away from doctors and hospital appointments, and can also be great socially.
Ezra has Zellweger syndrome, a rare genetic disorder, and had his wish granted in 2019. He wished for a spa pool as he loves the warm water and he can enjoy time with his two brothers and his mum and dad.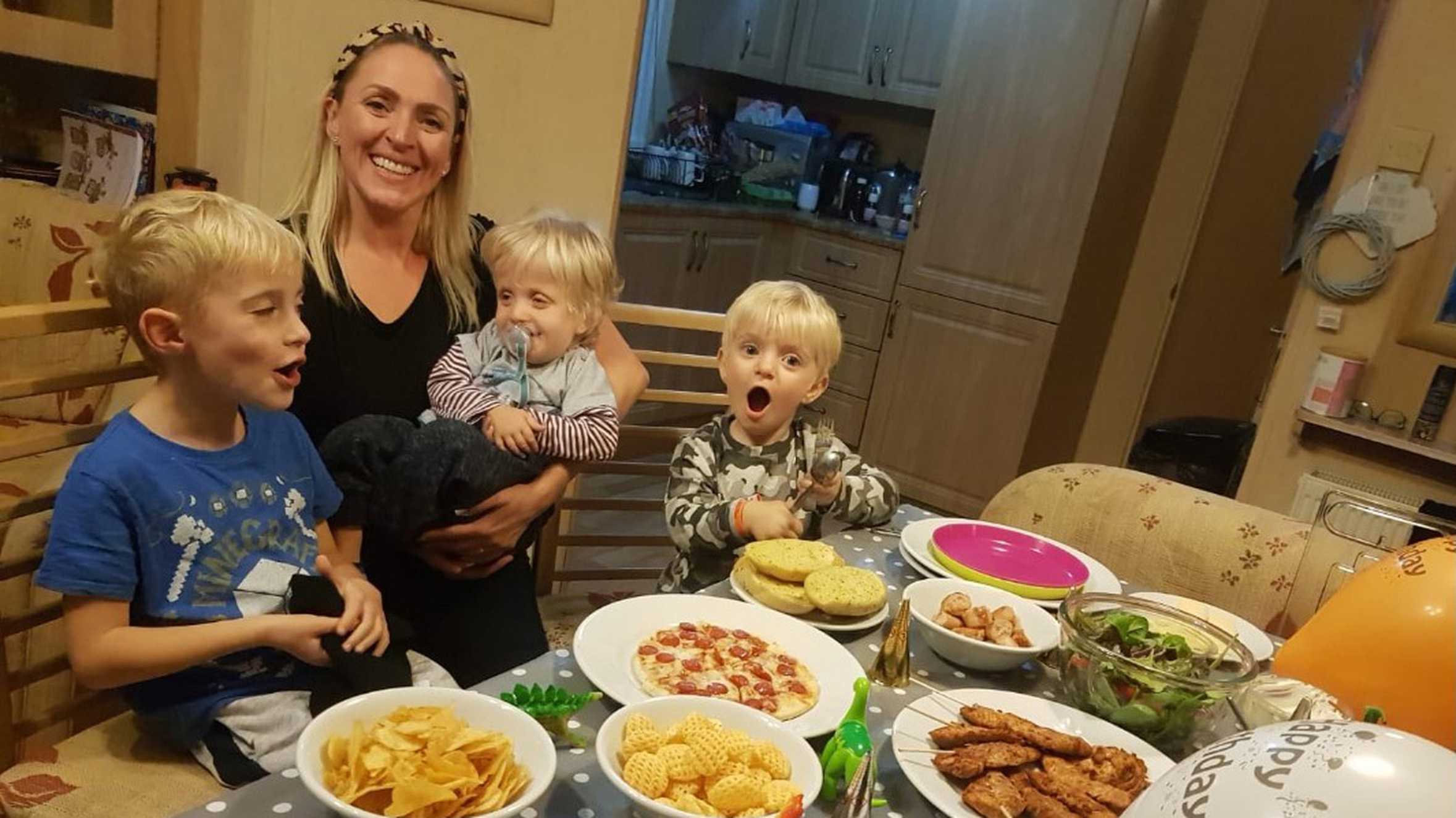 "With a hot tub it's not just a week, this will last for as long as he's with us. We can all get into the hot tub with him and enjoy it together. There's not a lot that the three boys can all do together, but this is a way that they can be close and enjoy time together."
Thanks to our partnership with Hot Tub Warehouse, we can continue granting these life-changing wishes and helping more children experience the incredible benefits.