Running motivation: Six top tips from a #WishHero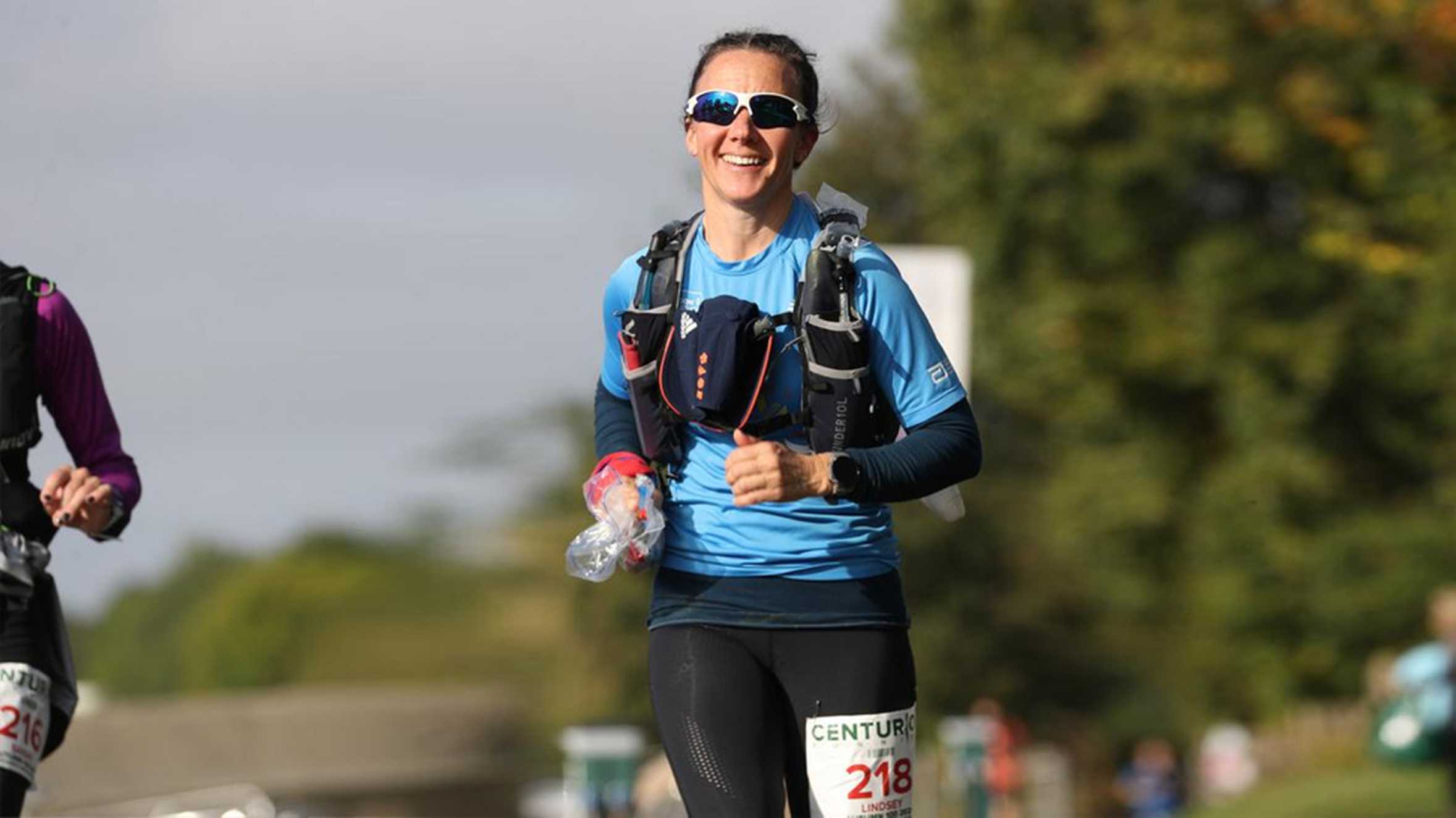 You've heard of the phrase 'walking encyclopaedia'? Well Lindsey Thurlow is a running one! There's not much she doesn't know about choosing a challenge, maximising fundraising, and staying nourished while on the go.

So if you're wondering how to motivate yourself to take on a challenge, here's our summary of her top tips - and if you still have a burning question after reading this, please get in touch.
Difficult but do-able
When Lindsey Thurlow, from Swindon in Wiltshire, was browsing our website for inspiration, she noticed that we were set up in 1986 and that was her lightbulb moment! She set herself the challenge of running 1,986 miles between the charity's anniversary on World Wish Day - 29 April 2021 - and World Wish Day 2022.
Now that's some distance - the equivalent of running from Land's End to John O'Groats and back again, but not quite as far as running across the USA along Route 66! Not only that, but to make it more eye-catching (and eye-watering) to potential donors, only the miles from official events would count, not Lindsey's training runs.
So, the message here is that a fundraising challenge needs to be tough enough to cut through the 'noise' of all the feats that other people are doing, but not impossible.
For you, that might mean learning to swim and completing a few lengths; feeling the fear and doing a skydive anyway; riding a road bike for the first time or even a unicycle! If you're looking for fundraising ideas or running motivation, contact our challenge events team who are only too happy to support you along the way, and let you know at which events we have charity places.
Bring a buddy
You've chosen your fundraising challenge, what next? Rope someone in to join you! Lindsey trains with local running club the Wroughton Whippets and says she's known as "rent-a-chat!"
While many of us can't even contemplate talking while gasping for breath, the important thing here is to have a mate with you to share your pain – and distract you from it. Someone to lean on when you're stretching off your quads, someone to join you in a selfie and someone to talk to when there's a fantastic view or muddy puddle to admire!
Lindsey's friend joined her in running the length of the Thames Path after they broke it down into individual runs and picked up where they left off the previous time – a wonderful way to get some miles in.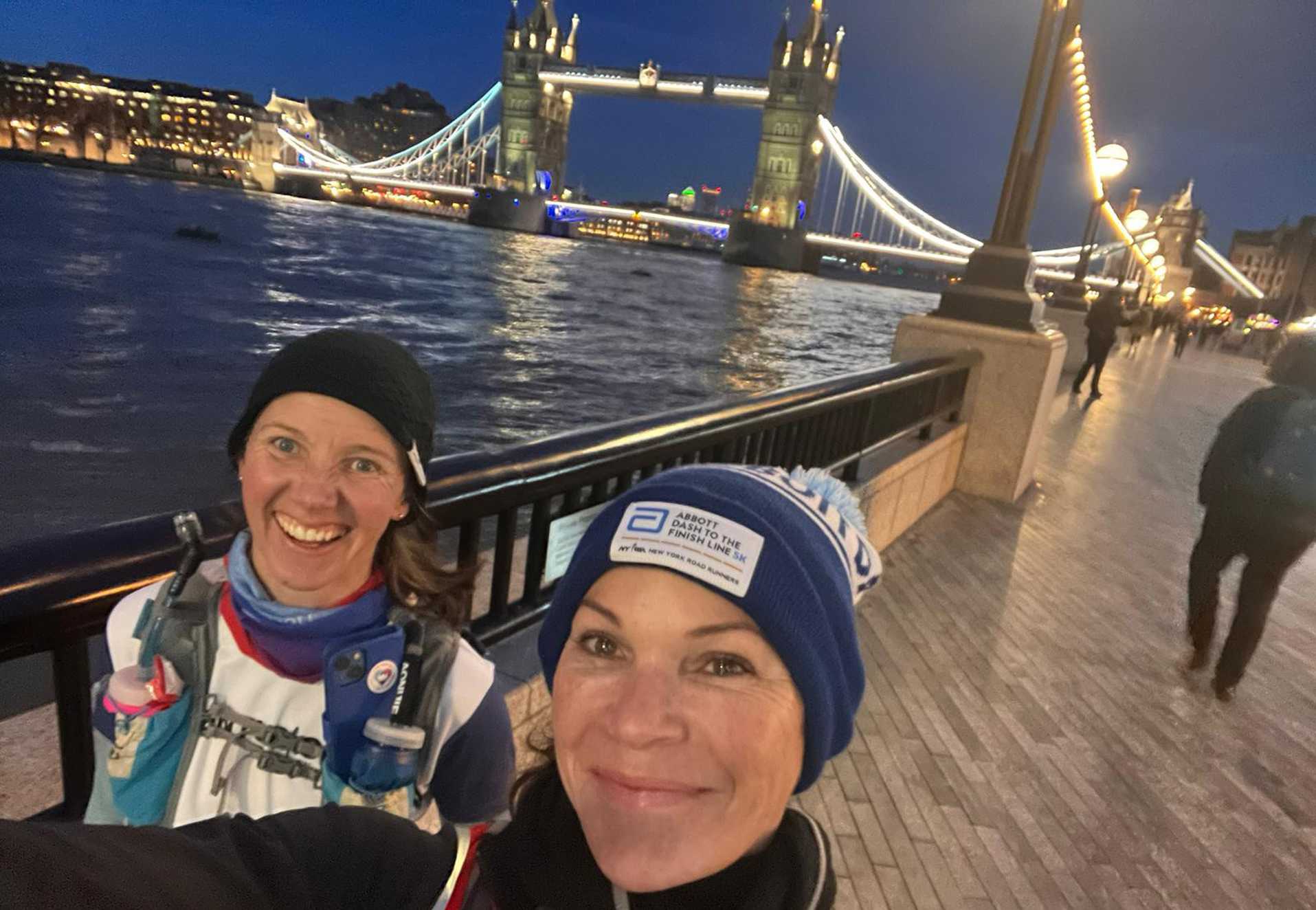 What's your why?
Talking of miles, when it's cold, wet, dark, hilly or you're getting tired and blistered, what will make you dig deep and keep going? It might help to have a mantra or to engage in some positive self-talk with motivational running quotes, like: "One foot in front of the other" or "I've got this!" or "I'm running because....."
There's no doubt that really believing in the cause you're fundraising for helps when that voice inside your head is tempting you to stop. We've got you covered there, because every penny of your fundraising helps light up the darkness for children and young people who are going through tough times - as our wish stories show.
"I've got three healthy children who are now 14, 15 and 17 so I'm very lucky. They're very understanding about my running, and I wanted to give something back. When I'm on a tricky hill climb or I get lost in the dark, I think 'come on, you've got to pull your finger out and keep going to make a real difference by bringing a bit of happiness'."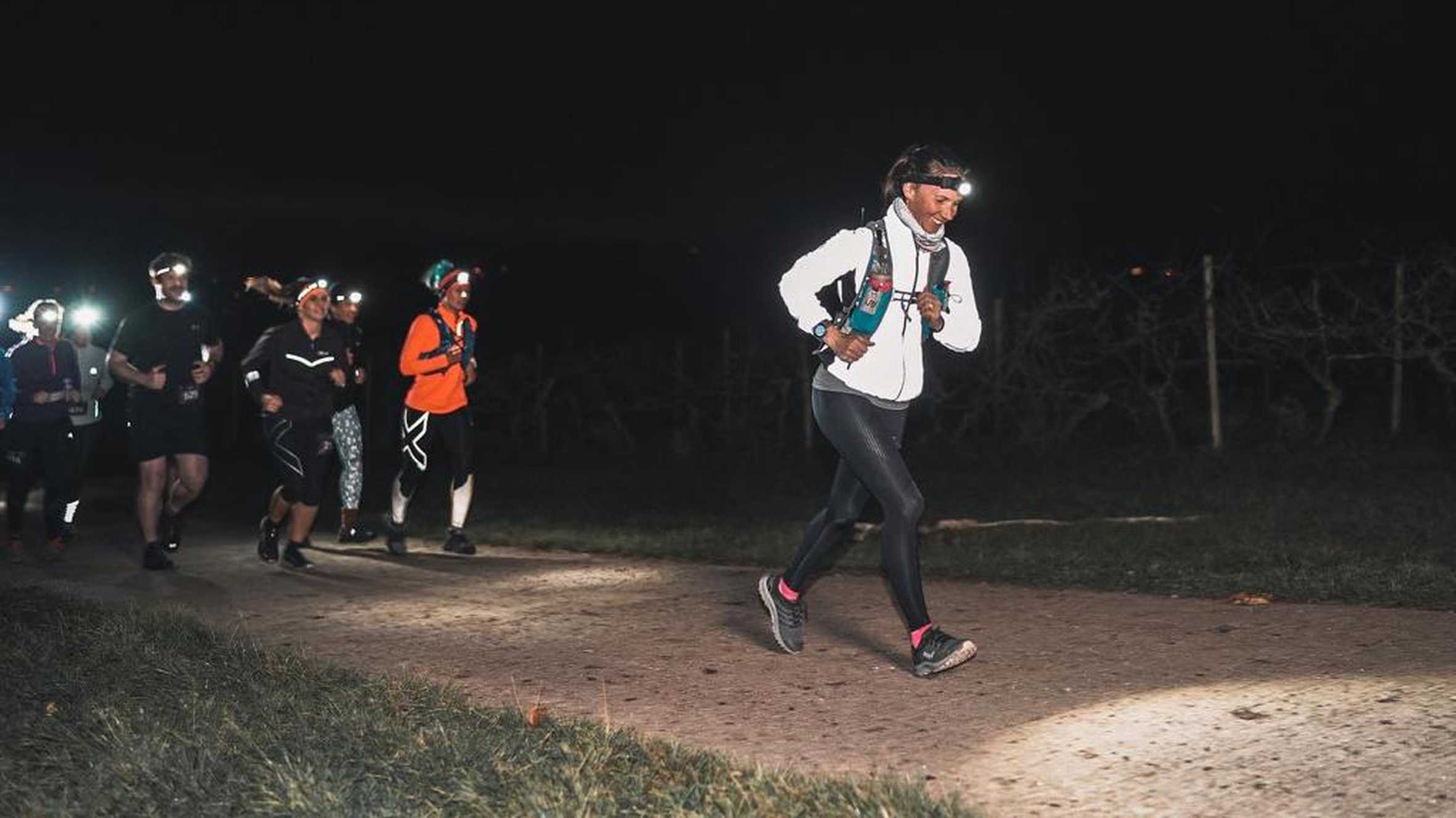 Nutrition know how
Another thing that keeps us all going, especially for endurance efforts, is topping up our energy levels on the go. Find out what sort of snack works for you – whether that's an electrolyte drink, a bit of fruit cake or some of your favourite chewy sweets. You'll also need a backpack or Flip Belt to transport it in, or a pre-arranged cheer point along your route that's staffed by family or friends.
For Lindsey, a supplement works: "I tend to eat whatever I like, but I've struggled with nutrition on the long miles and was really sick a few times. Then I discovered Tailwind and that's been a game-changer. But I haven't lost an ounce of weight because I eat my bodyweight in hot chocolate and posh coffees – it's become a bit of a habit!"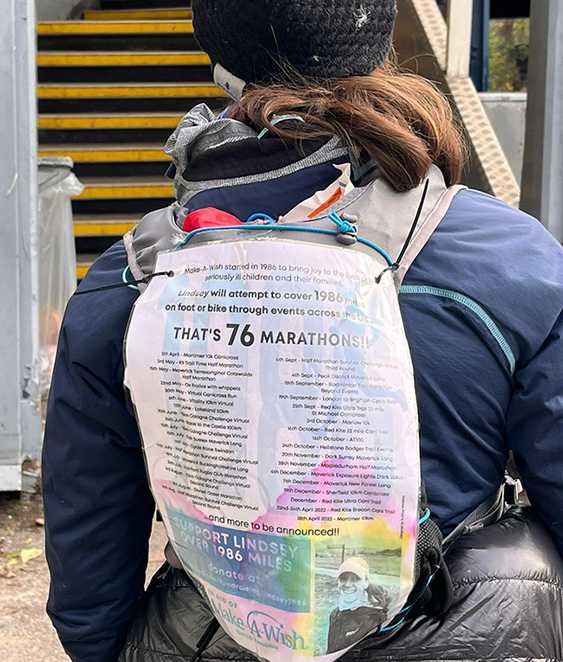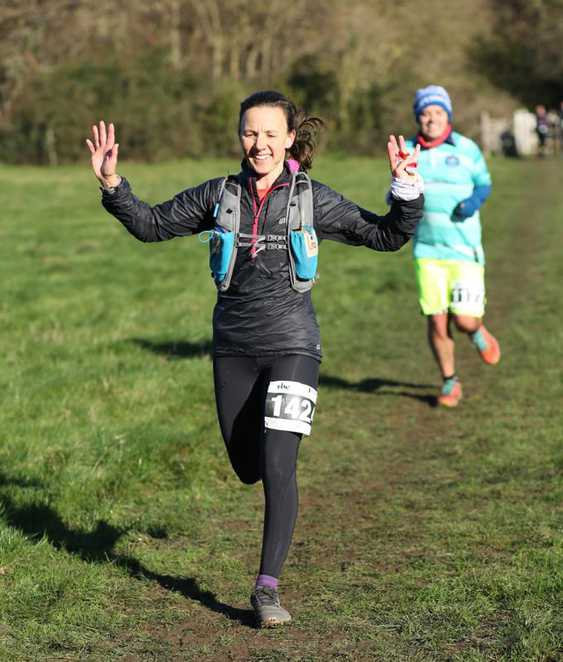 Blow your own trumpet
It's no good doing amazing things if no one knows about them! So don't be shy and don't worry about joining all those people who post online fundraising pages on social media. You never know what cause or effort might resonate with one of your friends or followers. Sharing your challenge also keeps you on track by holding you accountable.
Lindsey does all this and runs with a Make-A-Wish poster pinned to her backpack. It has a QR code on it that links to her fundraising page so she can collect donations on-the-go!

"I keep a spreadsheet of all my races and will plaster information about my runs over social media. Then I'll often post a story about a wish that's just been granted too, because I think it's important that people see what a difference their donation can make."
Say thank you
They say, if you want a job done, give it to a busy person – and that's certainly the case for Lindsey who has no fewer than four part-time jobs! Yet she still finds the time to thank each donor individually, rather than with an automatic email.
By connecting her fitness tracker with her smartphone, she can see any donations that come in while she's running, and that helps spur her on.
Don't forget to thank your muscles too! A long soak in the bath, an occasional massage or special treat of a spa day or yoga session works wonders – and wards off injuries that might thwart you on your mission. Good luck! Team Make-A-Wish is rooting for you!
(Lindsey's already smashed her fundraising target but in true Top Tips spirit, this is another chance to mention her fundraising page!)
If Lindsey's story has inspired you to take on a fundraising challenge of your own, find your event now.
Find an event
Okay, running a marathon isn't for everyone, but that doesn't mean you can't find your own challenge.
Find ideas
Meet some of the children who have already had their wish granted, thanks to #WishHeroes like Lindsey.
Wish stories