How do we find out what a poorly child's wish might be? It can be quite a daunting prospect for them to decide what to choose. So we rely on an army of dedicated, trained volunteers to carry out a vital part of our work: visiting or phoning the families we support to ask just the right questions. This helps our wishgranters to then create an experience just for them - giving a child choice when so much has been dictated to them by their medical needs. Staff are encouraged to volunteer too and here, our CEO describes one such memorable wish visit he carried out.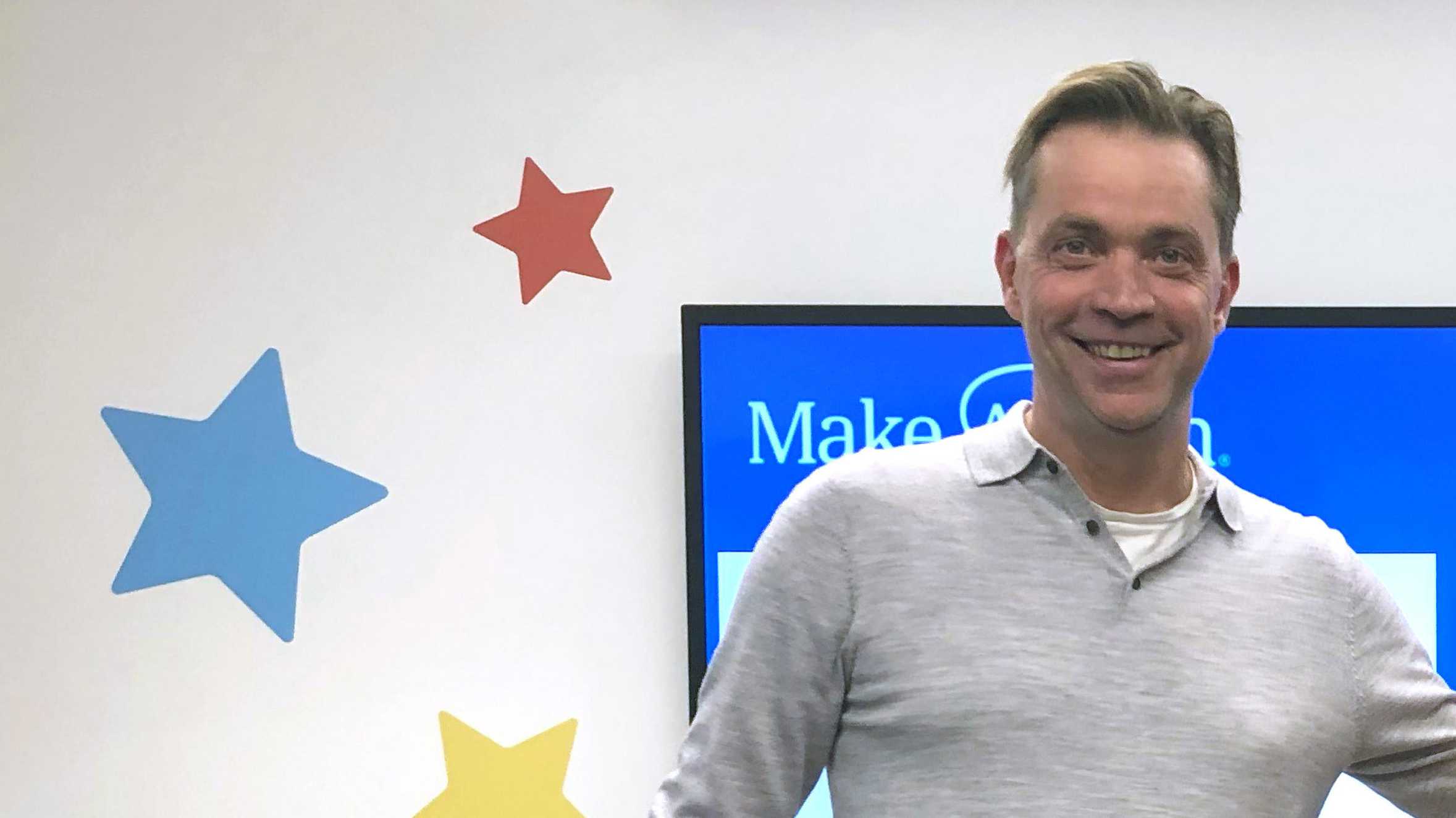 "I met George and Claire when I did their wish visit about three years ago. By then, they both knew that they had a limited amount of time left together.
Although George wasn't able to communicate verbally, his voice was in the room and it was obvious that they had carefully considered what they wanted to do with that time. I remember Claire talking about their 'bucket & spade' list which was full of imaginative activities. They were determined to make the most of their lives together and to create happy memories.
We always carry out wish visits in pairs and I did this visit with Jodie Sabin, one of our most experienced wish volunteers. She asked questions that enabled George and Claire to choose an experience from their bucket & spade list as the basis for his wish. She did so in a way that was both empathetic and practical, exploring both the 'why' of the wish and the logistics of various options. To be honest, I'm not sure I added a great deal to the conversation, but I learnt a lot from Jodie that day.
It might sound a bit strange but the love between Claire and George felt tangible. It was like it filled the room. Every time I do a wish visit, I take something new away with me. On this visit, their love for each other was what stayed with me.
As is sometimes the case, particularly with wishes of a unique nature, Jodie and I weren't able to say there and then that George's wish to go tobogganing could be granted. We always aspire to grant the chosen wish of the child but for obvious reasons we have to do so within financial and practical limitations. Therefore, it was such a relief to subsequently find out that we could grant exactly the wish he wanted.
"Wishes are profound and powerful because, at their most basic level, they are about love and joy. I know of no other more powerful example of this than the moment when George spoke to Claire on the way down a mountain in Austria for the first time in 18 months. This memory, full of happiness, will never leave them. I know George will have taken it with him wherever he went to."
Due to the effects of Covid, almost 2,000 children have been waiting for a wish. The past few months have had a material effect on our fundraising and our ability to grant wishes. This has forced us to stop carrying out wish visits or taking any new applications for a wish. We urgently need help to address this.
It would be wonderful if George's legacy was that his wish inspired the support we need so that every seriously ill child has the same opportunity as him - to be granted a life-changing wish."
Read more about George's wish to go tobogganing in Austria and how it helped both George and his family.
George's story
Your donation, however small, can make a real difference to children like George.
Donate today
Find out more about our CEO, Jason Suckley.
Meet Jason