George's wish...
"I wish to go tobogganing"
4 years old, Warwickshire
Batten disease
George's wish was one of the adventures on a childlike "bucket and spade list" that his mum Claire had devised. It was granted in June 2018 when he went tobogganing with his mum while on holiday in Austria with his uncle and grandparents too. The experience was so exciting, he spoke for the first time in months - creating memories on camera to treasure forever!
George, from Warwickshire, was diagnosed with a rare form of Batten disease when he was just three. It's a genetic condition that affects the nervous system causing gradual loss of sight, speech and mobility as well as dementia. There's no cure.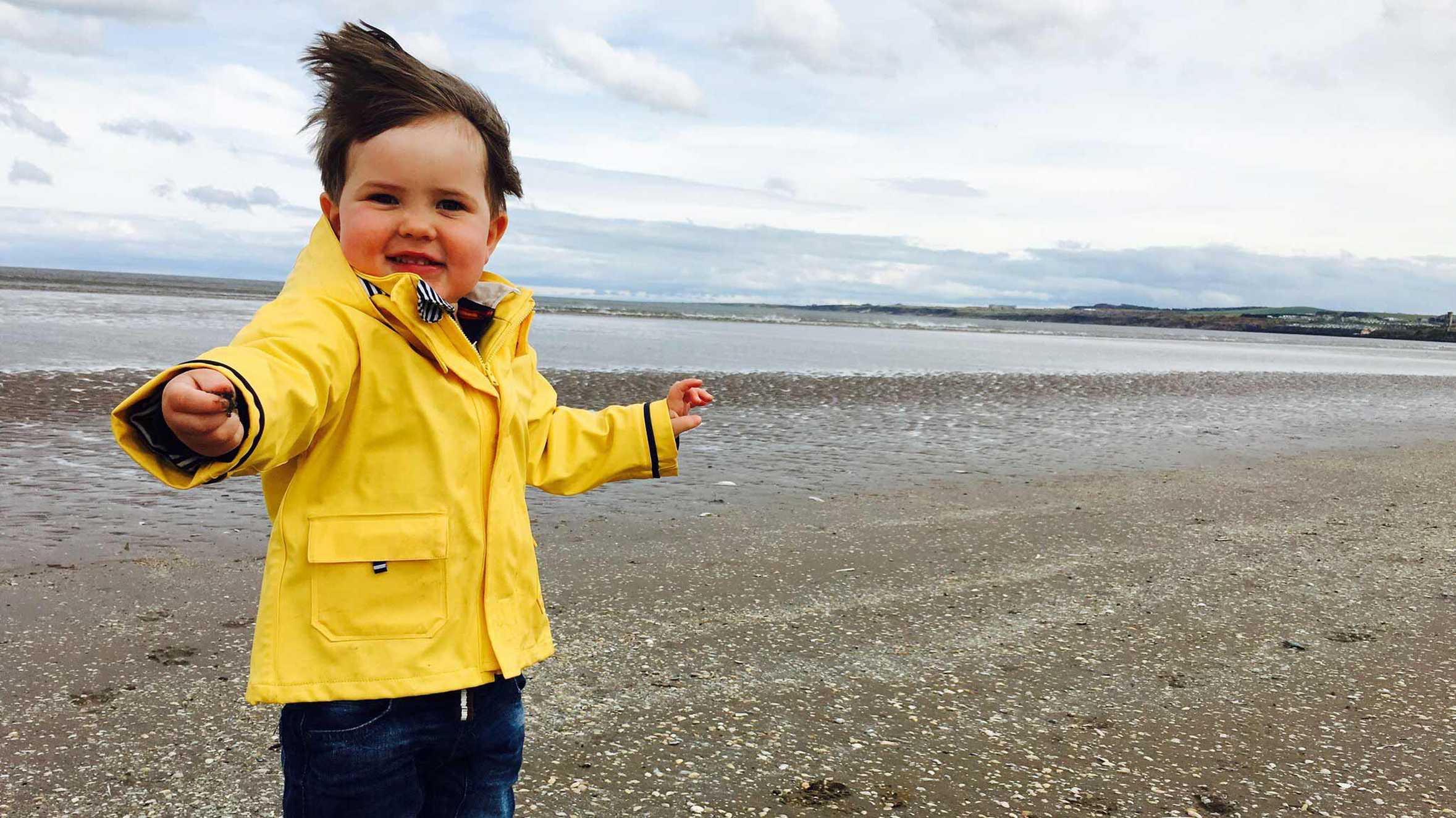 Mini mischief-maker
George was a mini-thrill-seeker and successful campaigner who flew in helicopters and featured on posters in Westminster calling on ministers to help him raise awareness of his condition. He loved school, getting muddy and getting up to mischief!
A year after being diagnosed with Batten disease, George lost the ability to talk, walk and to feed himself. But he retained an unbreakable bond with his mum Claire who described George as incredibly brave and happy, despite everything he was going through.
Amazing and heart-breaking at the same time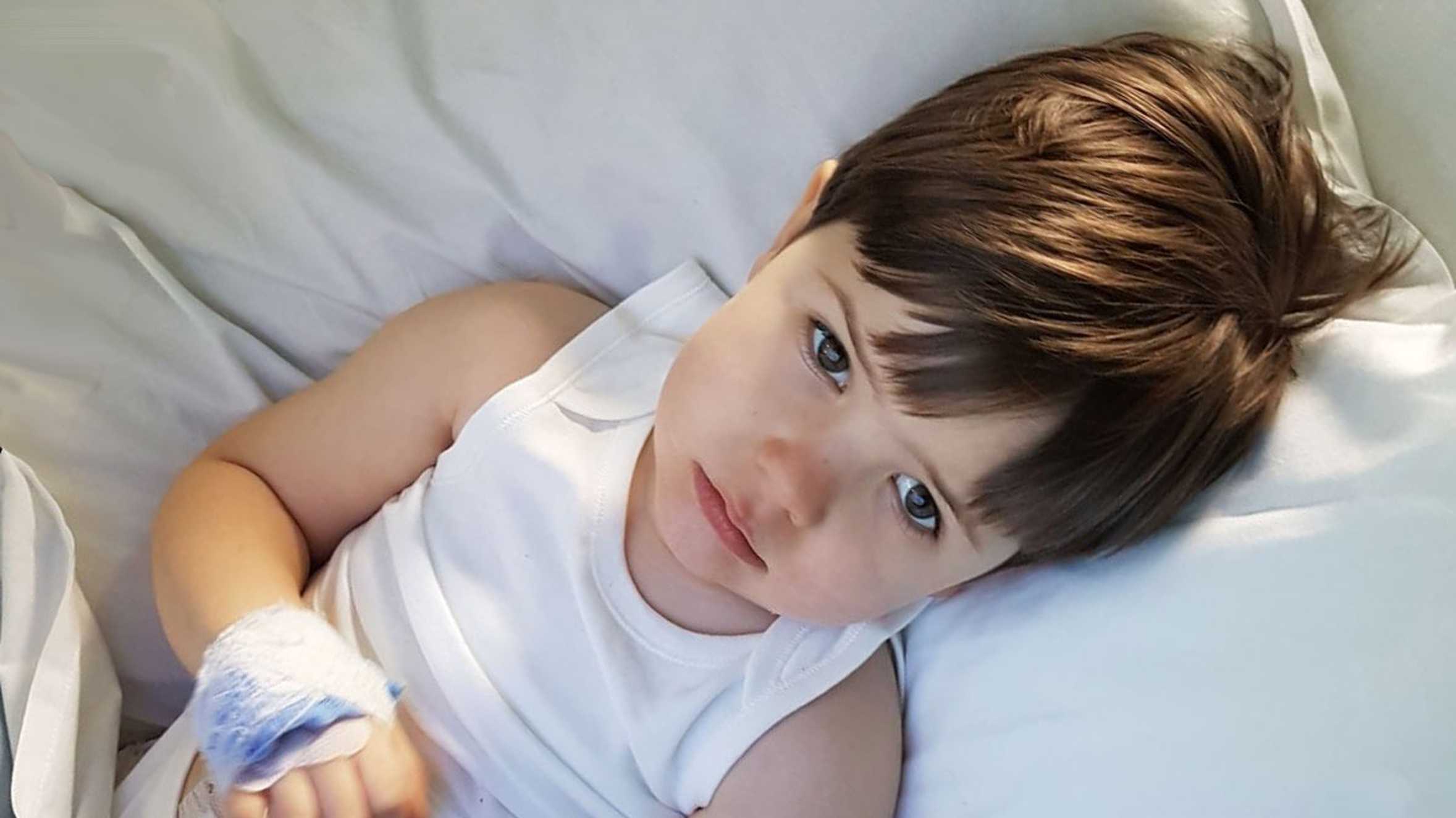 "To say it's devastated our family is an understatement. I still haven't found the words to describe how it feels. He is such a brave boy and you can still see the determination in his face, he wants to try everything."
Claire too was incredibly brave and told us in 2018 how hard it was to come to terms with his prognosis.
She said: "Even though his body is failing him, his mind is still driving him. It's amazing and heart-breaking at the same time. Because Batten disease is a rare condition, it's very difficult for doctors to give us a timeline, but George is not going to get better."
That's when the idea of having a wish began to take hold.
Go wild!
Claire explained: "We'd been so focused on George's medical care that fun family activities didn't even get a look-in. Then, his doctor suggested we talk to Make-A-Wish. George was an adrenaline-junkie by nature and I wanted to gather as many memories with him as possible in our limited time together.
"When the charity's volunteer Wish Visitors came to see us at home, we wanted to choose a wish that would encapsulate things George loves – sledging and rollercoasters, so we chose something completely wild: to go tobogganing in the mountains of Austria!
"I didn't honestly think you'd be able to grant the wish, but we were so excited when our Wishgranter Amy said yes! She's been amazing – always there to give advice. It's as if she has been waving a little wand over our family."
Amy made all the arrangements for a summertime tobogganing experience and in June 2018, off they went on their wish!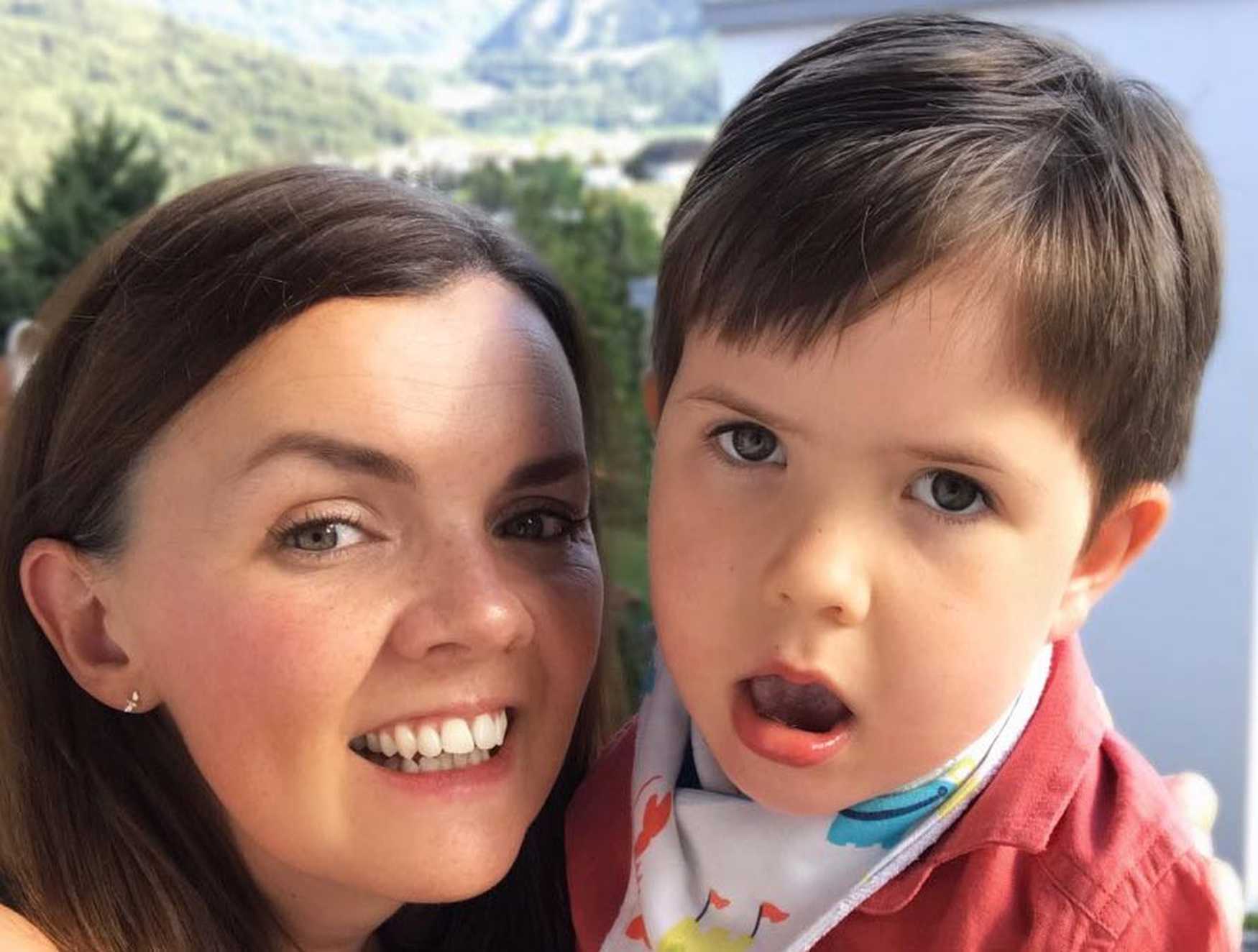 The world at his feet
We provided a Go-Pro camera so Claire could record the whole experience, and once back home, she told us all about their adventure, saying: "We had the most amazing trip, and I have a million memories from it.
"The tobogganing was way better than we could have imagined. The first route was 3.2km long, and it took a full 10 minutes to get down! The second toboggan was much steeper and faster, and the views through the forest and down the mountain on both were incredible. George loved it!"
Most poignantly, as George hadn't spoken for 18 months, she added: "I recorded a video as we were hurtling down the mountain and I asked George: "Are you having fun?" and he replied: "Yes!"

"For the first time in more than a year my son spoke, and I was delighted. I think it was a result of all of his senses firing at once from the excitement. It was such a magical moment that I will never forget, and the wish brought that out of him.
"We rode in a cable car, saw a spectacular birds of prey show in a beautiful valley, and watched planes fly into the airport from the observation deck. Where we stayed in Austria was so close to the border with Germany and Italy that we were able to take day trips to both countries. We went to the Chitty Chitty Bang Bang castle in Germany and in Italy we ate pasta and gelato. I haven't seen George enjoy food orally like that in such a long time so we ate a lot of ice cream during the holiday!
"Before his wish, I said that I hoped the trip would make George feel like he had the world at his feet, and there was a moment we captured on film during the tobogganing where you can see his little feet in the foreground, and in the background is this breathtaking view so, yes, his wish delivered on that - he literally had the world at his feet!"

"The achievement of doing this sort of trip with George was really important to me. We visited three countries in a week and packed in so much adventure and excitement, and to have my parents and brother sharing the experience made it all the more special. It gave me such joy to see George so happy.

"I knew George's wish had had a positive impact on him, because every time I talked to him or someone else about it, or showed them the footage, he lit up like he remembered it. It was amazing to me that he retained those memories. It lifted us both and helped me, as a mum to a seriously ill child, to get through another chunk of time, another set of appointments and medication and worry."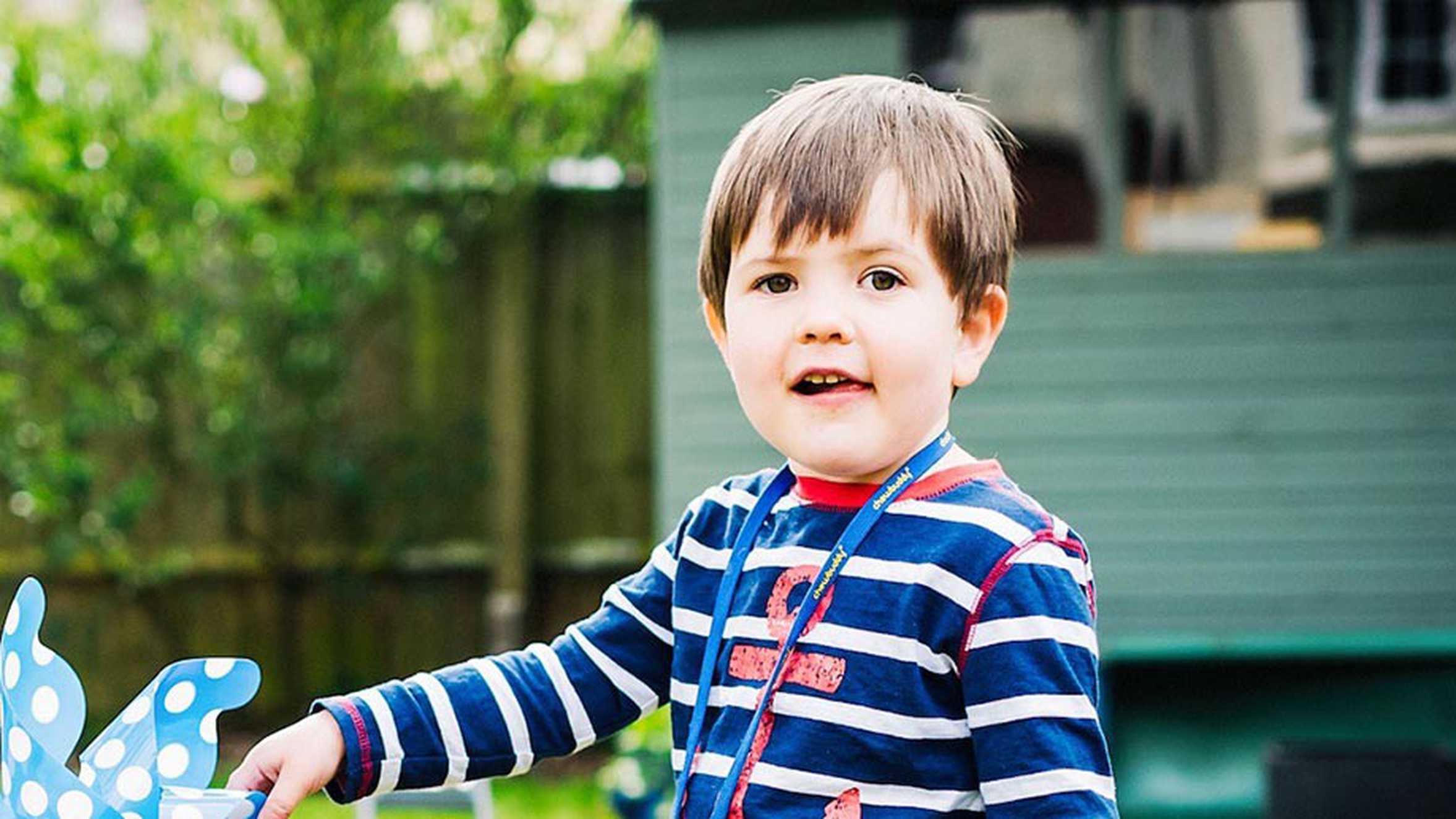 "Make-A-Wish gives poorly children a moment of escapism from the pain, sadness and challenges that they deal with every day, and that is priceless."
"A child's wish can seem like the smallest thing but it means so much and really has a huge impact on not only the child but the family too, because a child's condition deeply affects everyone involved and seeing that child happy again means everything. George's wish has given our family so many priceless happy memories to share, and they'll last us forever.
"When George turned five, we went indoor skydiving to celebrate – and we had many more adventures together too. Thank you so much to everyone who supported George's wish."
George sadly passed away in June 2019.
We rely on generous donations from people like you to grant wishes. Your donation will make wishes become a reality for critically ill children, supporting them where the need is greatest. Thank you.