Festive virtual fundraising ideas
We've put together some festive fundraising ideas that can be done from the comfort of your own living room, bedroom, garden, or literally anywhere in your home.

Here is your step-by-step guide for anyone to get started
Step 1: Decide on your fundraising idea (keep reading for more ideas).
Step 2: Finalise when and where your event will take place. Remember to gain any permissions you may need.
Step 3: Personalise your online Fundraising page and share the link.
Step 4: Spread the word! Tag @MakeAWishUK and use #LightUpTheDarkness to join the community and see what others are up to.
Step 5: Pay in your fundraising to turn your pennies into wishes.
Create a Christmas window trail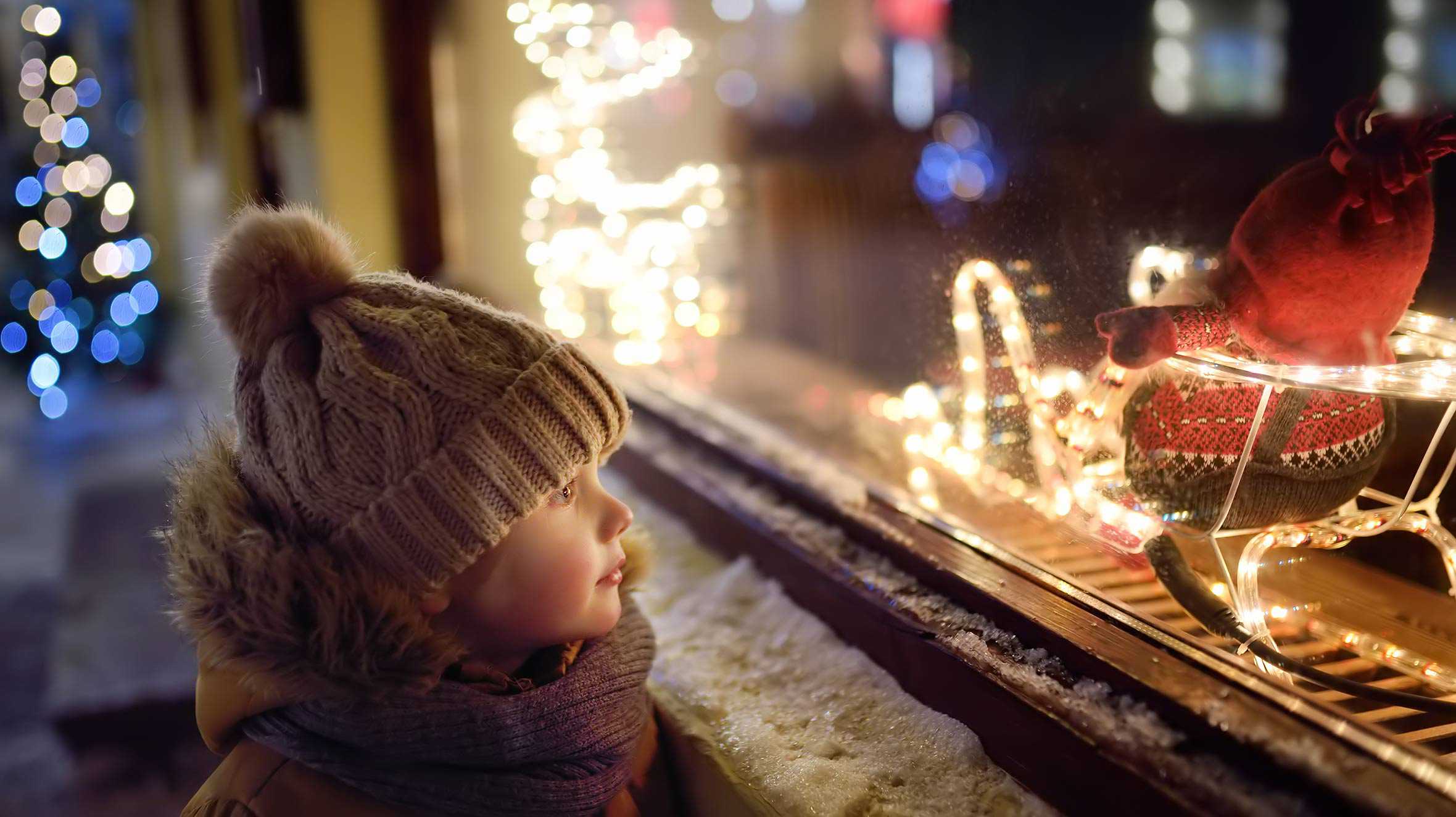 Why not reach out through social media and messaging to your local neighbourhood/PTA/Parent's groups or friends, and set up a Christmas window trail that can be enjoyed by everyone in your community, whilst also raising money to enable us to grant wishes!
Try to assemble volunteers who are happy to decorate their windows in their homes, and allocate a number to each of them for the trail.
They decorate their window in their home with lovely festive decorations & lights including their number.
A simple map is created with a star marking each location (you can use Google Maps for this for free).
Put it out to your local community online, asking people to download the map for a minimum £1 donation to your fundraising page. They then go on an adventure in their own time around the neighbourhood, looking at the festive windows and ticking the numbers off on their way.
People upload their pictures of the trail to Facebook/Instagram for all to enjoy too using #MakeAWishTrail (then your town name for example), or make up your own.
Pick a date to start this with your volunteers and then announce that the trail is open, and will be open throughout December, and then watch the donations come in to your page!
Top Tip – if people don't know where to donate, they won't! Get in touch if you can't find your fundraising page, or if you need a collection box for cash. [email protected].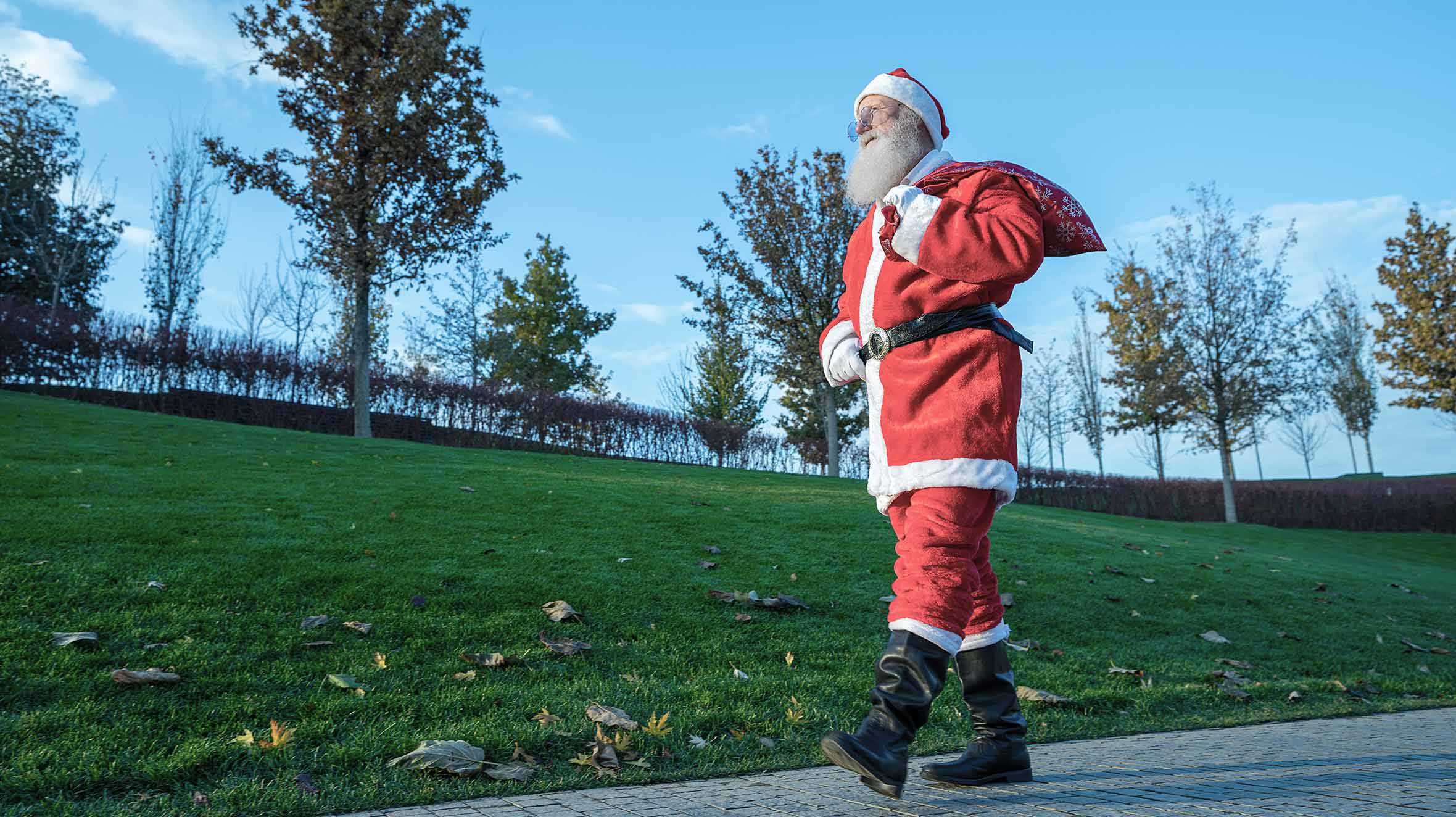 It's time to dig out your best Santa costume, don the shaggy white beard and take on this year's Santa Dash! Run, walk, jog or scoot to help raise much needed funds this festive season.

Set up your fundraising page, and invite your family and friends to take part.
Dress up as Santa, Christmas Puddings, Elves, or something tinselly, and arrange a date and location for your walk/run/dash in your area.
Do the dash and spread Christmas cheer whilst raising donations on your page to help us to grant more wishes.)
If you don't want to go out of the house, why not dress up and do the dash at home on a treadmill/exercise bike or simply around your house! Remember to take plenty of pictures and videos to post on your fundraising page to get those donations in.
Arrange a festive quiz
Everyone loves a good quiz right?! Why not organise yours to happen this year using our Virtual Pub Quiz, and add in your own Christmas rounds! They could be about Christmas films or music, festive foods and drinks, whatever you like!
Decide a date for your festive quiz and invite your friends and family, either in person or virtually over Zoom.
Ask for a donation to your fundraising page to take part in the festive quiz.
Have fun being the festive quizmaster and why not ask everyone to wear a Christmas jumper to make it even more fun!
Alternative secret Santa
With many people working remotely these days, it doesn't mean you can't still organise a good old Secret Santa over the festive period.
Agree on a group of you to take part in the secret Santa and set up your fundraising page.
Draw names randomly using a secret Santa name generator like this one:
https://www.giftster.com/secret-santa-generator/
Ask everyone taking part to donate what they would have spent on your secret Santa gift to your fundraising page instead, to help us grant wishes this Christmas.
Each person then sends the person who's name they drew out of the generator a Christmas card through the post thanking them for their donation instead of a gift, or even an online Christmas card thanking them!
If you need our supporters logo, please do get in touch [email protected]
We've put some resources below to get you started.

If you'd like to talk through how you can make these fundraisers work for you, or you have a different idea that you'd like us to hear we'd love to talk to you. Call 01276 405060 or email [email protected] and a member of the team will come back to you.