Official Make-A-Wish UK gaming tech partner
We are Ebuyer's official charity partner and they are our official gaming tech partner.
Ebuyer and their incredible suppliers have been helping us grant our gaming and tech wishes since August 2020. Their support has meant that we've been able to grant 64 of the 2,000 wishes that were cancelled or postponed due to the coronavirus pandemic so their support really couldn't have come at a more vital time.
So far Ebuyer and their suppliers have donated over £22,000 worth of Gifts in Kind towards our wishes, which is just unbelievable. We're so excited to grow our partnership and grant even more wishes together through Gifts in Kind and fundraising.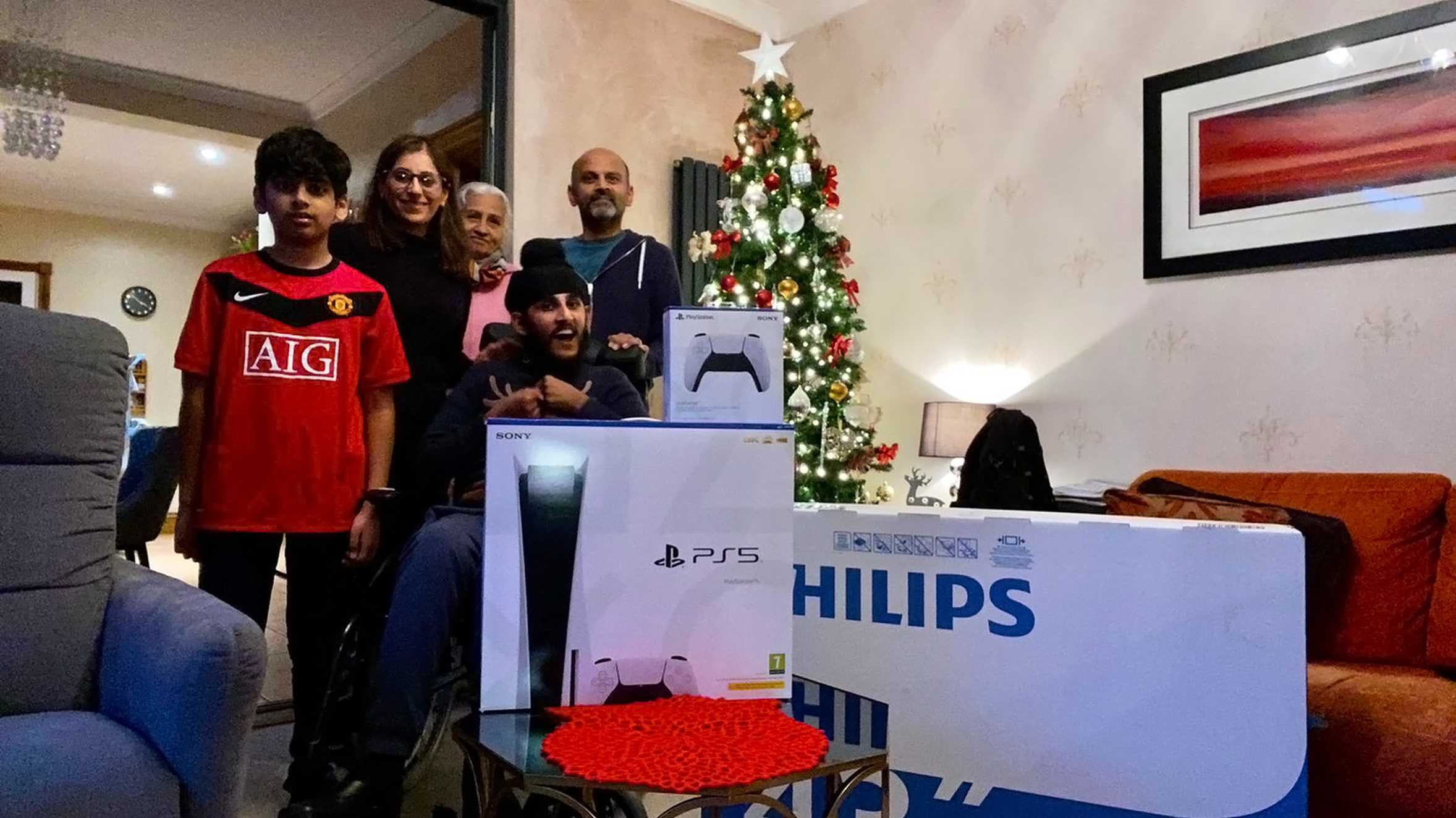 Read about some of the wishes made possible by Kentown Wizard
Wish Granted
Aiden
"I wish to have a gaming PC"
Wish Granted
Zakk
7 yrs
Acute lymphoblastic leukaemia
"I wish to have a PS5 Games Console"
Wish Granted
Sunil
18 yrs
Spinocerebellar ataxia type 2
"I wish to have a PS5 Games Console"
Our Corporate team would love to talk to you about how we can work together to make more life-changing wishes happen.
Get in touch
From wish enhancements to 'money can't buy' experiences, you may be able to offer something to help a child's wish become a reality.
Gifts in kind
Team fundraising challenges can help to motivate colleagues to work together and build their strengths, while helping to grant wishes.
Find an event