Sienna's wish...
"I wish to be a fashion designer"
12 years old, Beaconsfield
Hurler's syndrome
With the help of fashion retailer PrettyLittleThing, 12-year-old Sienna's wish 'to be a fashion designer' gave Sienna and her family 'a sense of hope and meaning' ahead of an uncertain future.
Sienna's story
November 2019
Future fashion designer Sienna is an outgoing, creative girl who loves to make everyone laugh – despite a challenging start to life.
Just eight weeks after she was born, doctors began to suspect Sienna was suffering from hip dysplasia. However, when the pelvis harness she was placed in made no difference, further testing from specialists revealed that Sienna had been born with MPS 1 Hurler syndrome. Caused by a recessive gene which impairs physical and cognitive development, Hurler syndrome meant that Sienna needed a bone marrow transplant before she was two years old in order to have the best chance at a future.
Thanks to an anonymous donation from Holland, Sienna's bone marrow transplant was a success - with the family spending the following three months living in hospital to rebuild Sienna's strength. She has endured another eight gruelling operations in the years since, but continues to defy the odds.
Although parents Michelle and Mark were told that their daughter would never walk or talk, 12-year-old Sienna now only uses a wheelchair occasionally and communicates very well.
"Her favourite words are 'that's not my style'," said Michelle. "Or, when talking about her school uniform - 'that's boring!'"
With the help of fashion retailer Pretty Little Thing, Sienna's wish 'to be a fashion designer' came true in July 2022.
Sienna and her Dad Mark were picked up in Sienna's 'first ever' Uber and whisked away to PrettyLittleThing HQ in Manchester, where she was greeted with her own VIP lanyard and given a top secret tour. The last stop on the tour was the gifting suite where she was allowed to pick from brightly coloured clothes, shoes and handbags – and couldn't get enough of the snakeskin print cowboy boots!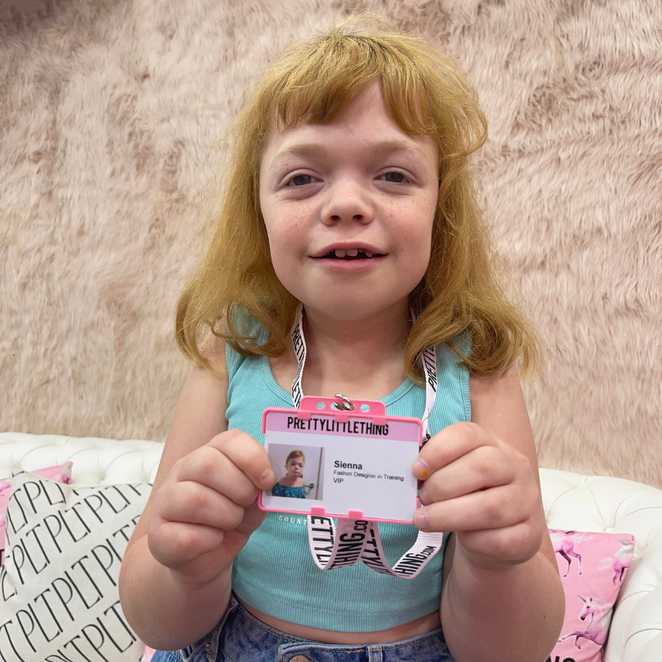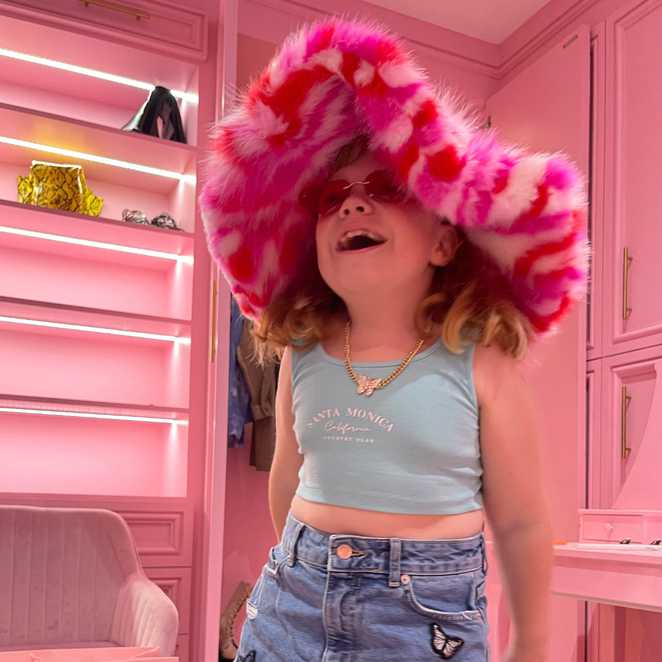 After a lunch of all her favourite foods (chips and pink doughnuts with no sprinkles), Sienna had her hair and makeup done, chose outfits for models and even got to sit with the PLT design team to see how her hand-coloured drawings on paper could become real-life dresses. As an extra special surprise, the design team then had Sienna's creations brought to life and shipped to her in time for a family holiday to Spain, so Sienna could make wonderful memories with her family in custom dresses that are just as special and unique as she is.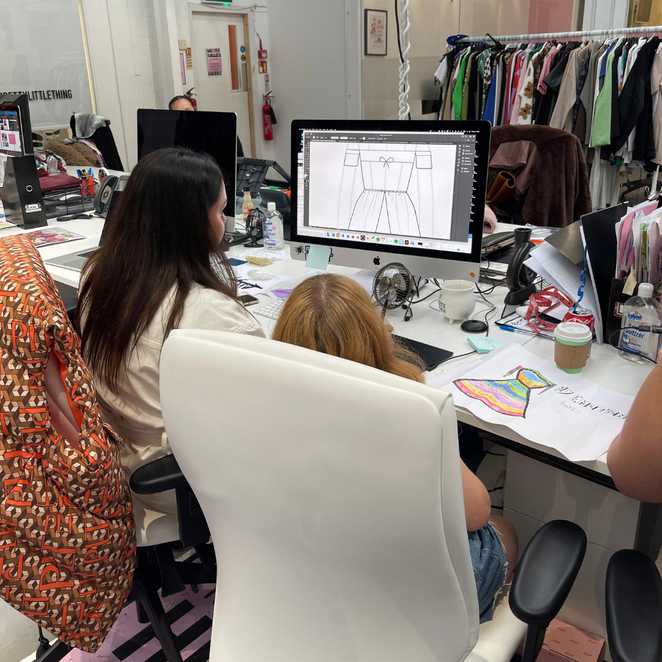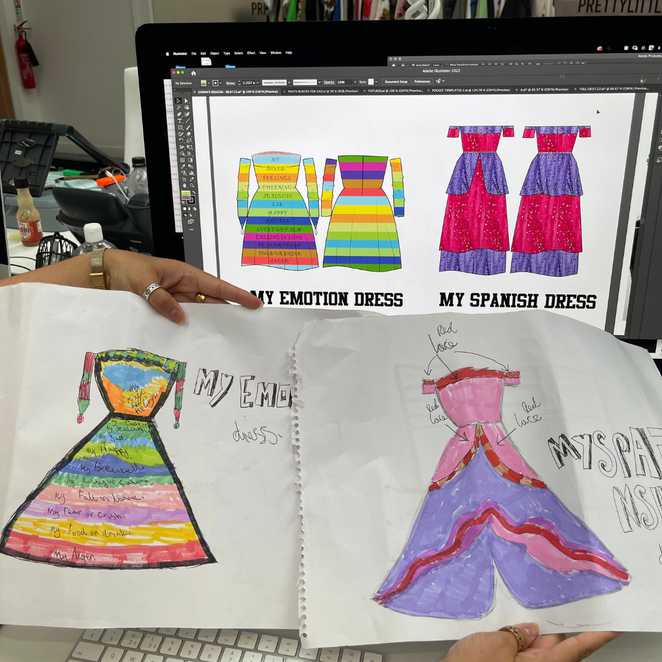 The impact of Sienna's wish
November 2022
Reflecting on the day, Mum Michelle told us: "Sienna honestly had the best time ever – everyone went above and beyond to make her feel so special. Never in her wildest dreams did she think something like this could happen."
"All I can say is that Sienna's wish was magical, amazing, breath-taking, once-in-a-lifetime experience and we cannot thank you all enough. You all have been able to give Sienna a sense of hope and meaning."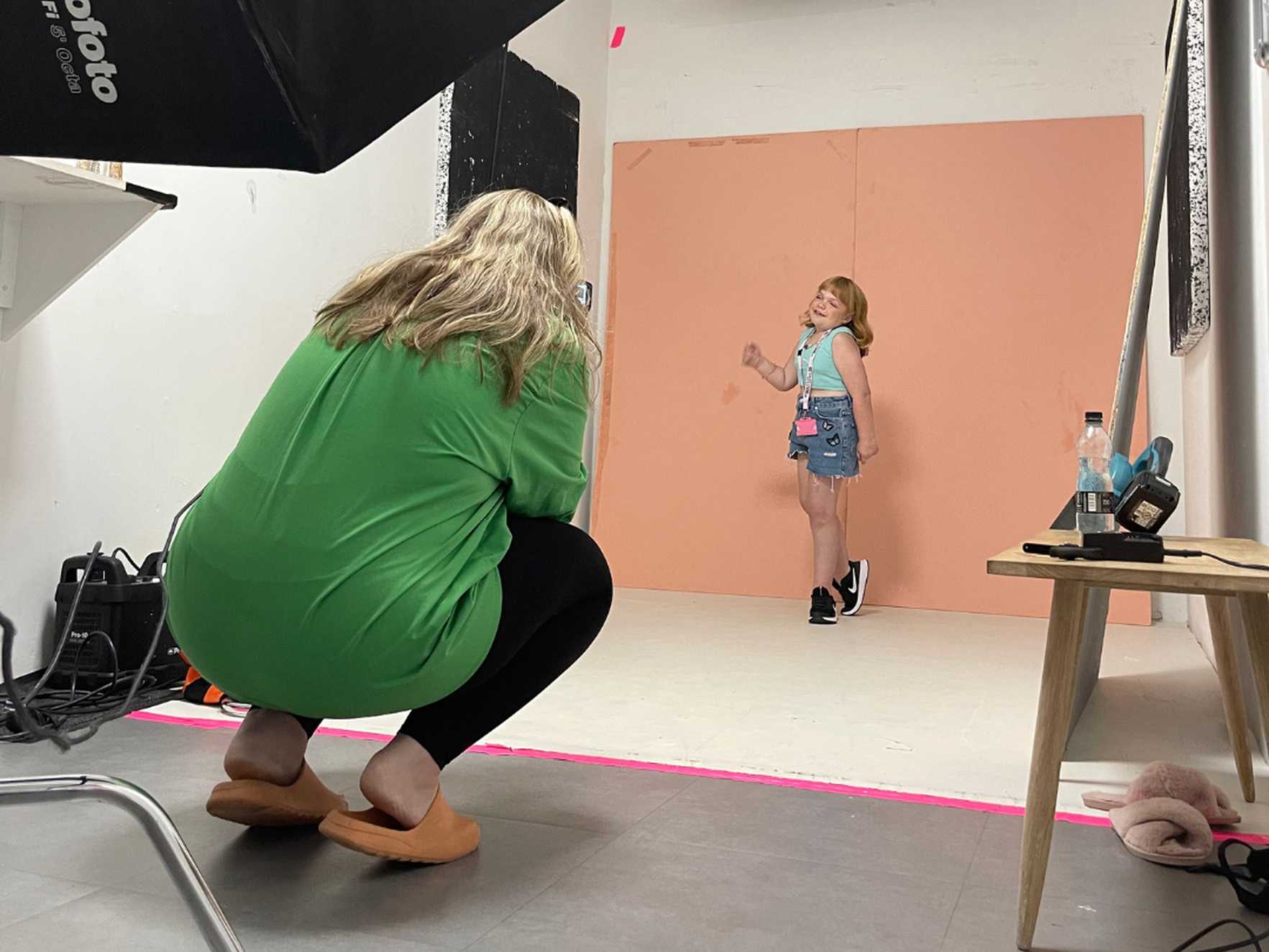 With her design talents in demand, Sienna received an additional 'wish enhancement' from Disney as part of the Christmas 2022 'From Our Family To Yours' campaign. In a series of video calls with the Disney design team, Sienna brought her vision for a dog jacket to life - which you can spot in this year's Disney advert on the family dog, Sanka.

Watch Disney's Christmas advert, featuring the jacket Sienna created.
Watch now
Find other fashion-related wishes we've granted for children like Sienna.
More stories
A wish can have a hugely positive impact on our wish children.
Read more
We rely on generous donations from people like you to grant wishes. Your donation will make wishes become a reality for critically ill children, supporting them where the need is greatest. Thank you.