Oliver's wish...
"I wish to have a Nintendo Switch"
5 years old, Nottingham
Wilms' tumour
Minecraft-mad Oliver, aged five, was thrilled to design the main character of Star Chaser after having his wish granted to have a Nintendo Switch. 'He turned to me and said ''I'm going to be famous mummy!' when he found out!' said mum Ceri-Anne. This, along with his wish, comes after Oliver was in and out of hospital following a Wilms tumour. 'He didn't have a normal childhood,' said Mum.
For Mum, Ceri-Anne, and Dad Ryan, Oliver's diagnosis came as a shock. Up until Oliver was one year and ten months old, he was a perfectly healthy child. 'He was completely fine before this, meeting all his milestones,' said Mum. But all of this was soon to change. 'One day I noticed a lump in his neck, so I took him to his GP. He was then referred for a blood test.' But before Oliver could go for his blood test his symptoms worsened. 'He had a really high fever and nausea, so he was sent to the hospital to have an X-ray,' said Mum. After an X-ray showed a shadow on his right kidney, doctors soon discovered that Oliver had a Wilms tumour, a type of kidney cancer found mostly in young children.

"We were in utter shock, he didn't have the typical symptoms of cancer."
When Oliver was first diagnosed, he spent many weeks in hospital, with mum and dad by his side through it all. The impact of his cancer meant that Oliver often didn't feel well enough to take part in childhood activities: 'We would bring him to soft plays and birthday parties, but he wasn't feeling up to it.'. Oliver's diagnosis also meant that he couldn't start nursery when he was supposed to: 'Due to his illness and then lockdown, it was delayed. But now he won't remember a lot of it because of his age.'

Having completed treatment, Oliver is now a bubbly five-year-old boy, who's obsessed with all things Minecraft and gaming.
Oliver's love for all things Minecraft stems from his dad's career: 'His dad is a bricklayer, so he's always been into construction!'. The game offers a digital universe where Oliver can build everything and anything that his mind desires, mirroring his dad's job.
'He has always asked for a Switch; he's wanted one forever!'. As Oliver's knowledge of the Minecraft universe grew, so did his longing for a Switch. After having little control over his life, being able to create a world within the Minecraft universe gives him a sense of control back. Designing the main character for Star Chaser also meant that Oliver could put his creative skills into practice.
'I've wanted a Switch for so long and now I've got one!' said Oliver. After going on a family holiday, Oliver returned to find that his wish had been granted. 'He kept on asking when it would arrive,' said Mum, 'he came back from holiday to a switch, it was amazing for him.'

When he received his Nintendo Switch, Oliver delved straight into the world of Minecraft, a world that contrasts the hospital rooms where he received his treatment.

How Oliver's wish helped
June 2023
'It's had such a positive impact on him!' said mum. The Nintendo Switch also allows the family to spend quality time together: 'It brought him away from his tablet. Now he's interested in playing with his family rather than independently on his tablet'. Oliver is also able to use his switch to play Minecraft with his cousins and friends, creating an activity for everyone to enjoy together.
Having been given the opportunity to create the main character of Star Chaser, Oliver is able to immerse himself into a world where he's able to catch stars, playing as the character he designed. 'He's challenged me and his dad to beat his high score!' said Mum.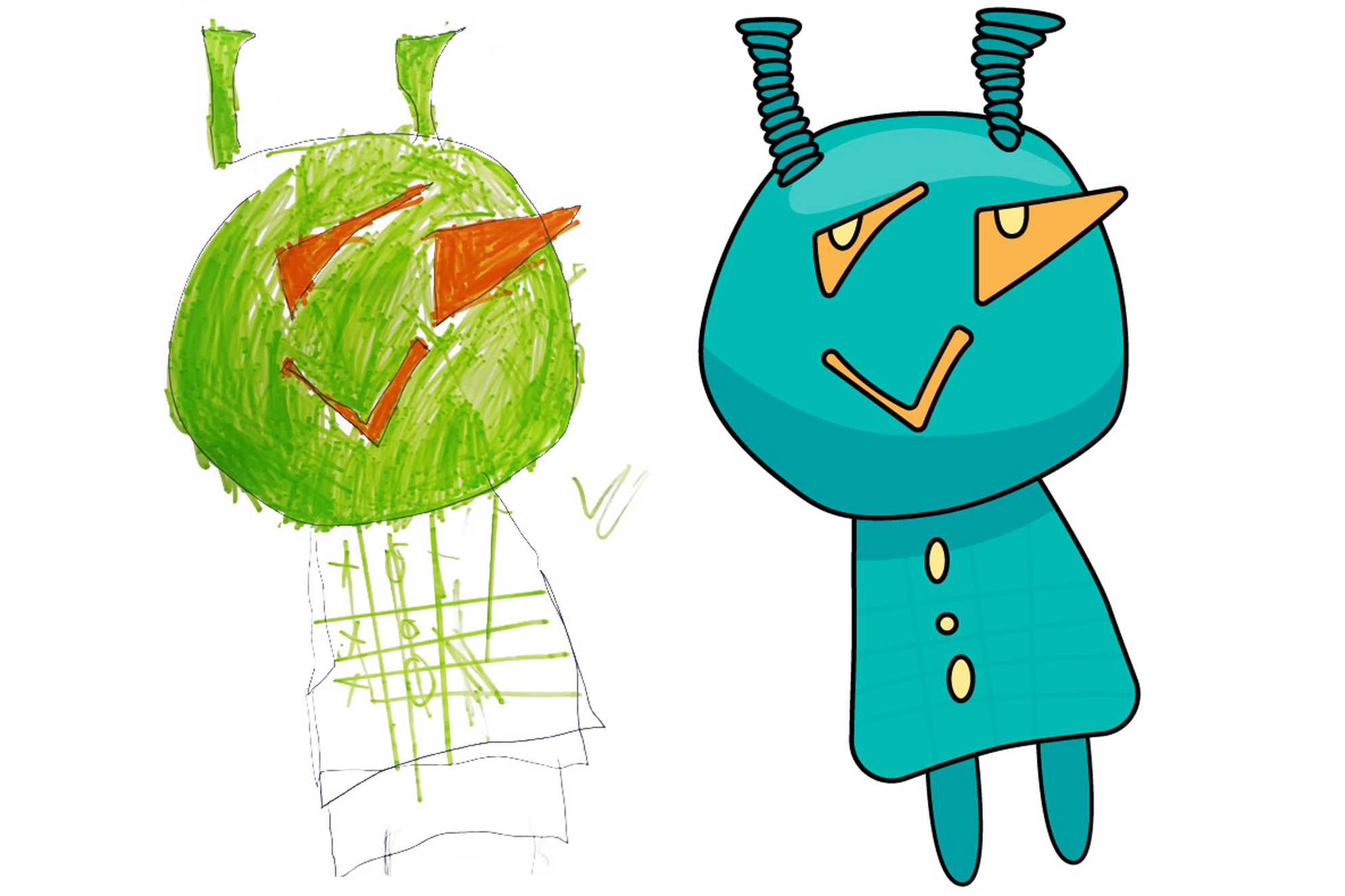 The game launched ahead of Wish 200 Week; a yearly gaming campaign created by Make-A-Wish UK that aims to unite gamers in an effort to grant wishes. This is the third year we've run the campaign, which raised over £400,000 in July of 2022, allowing the wishes of 200 critically ill children to be made possible.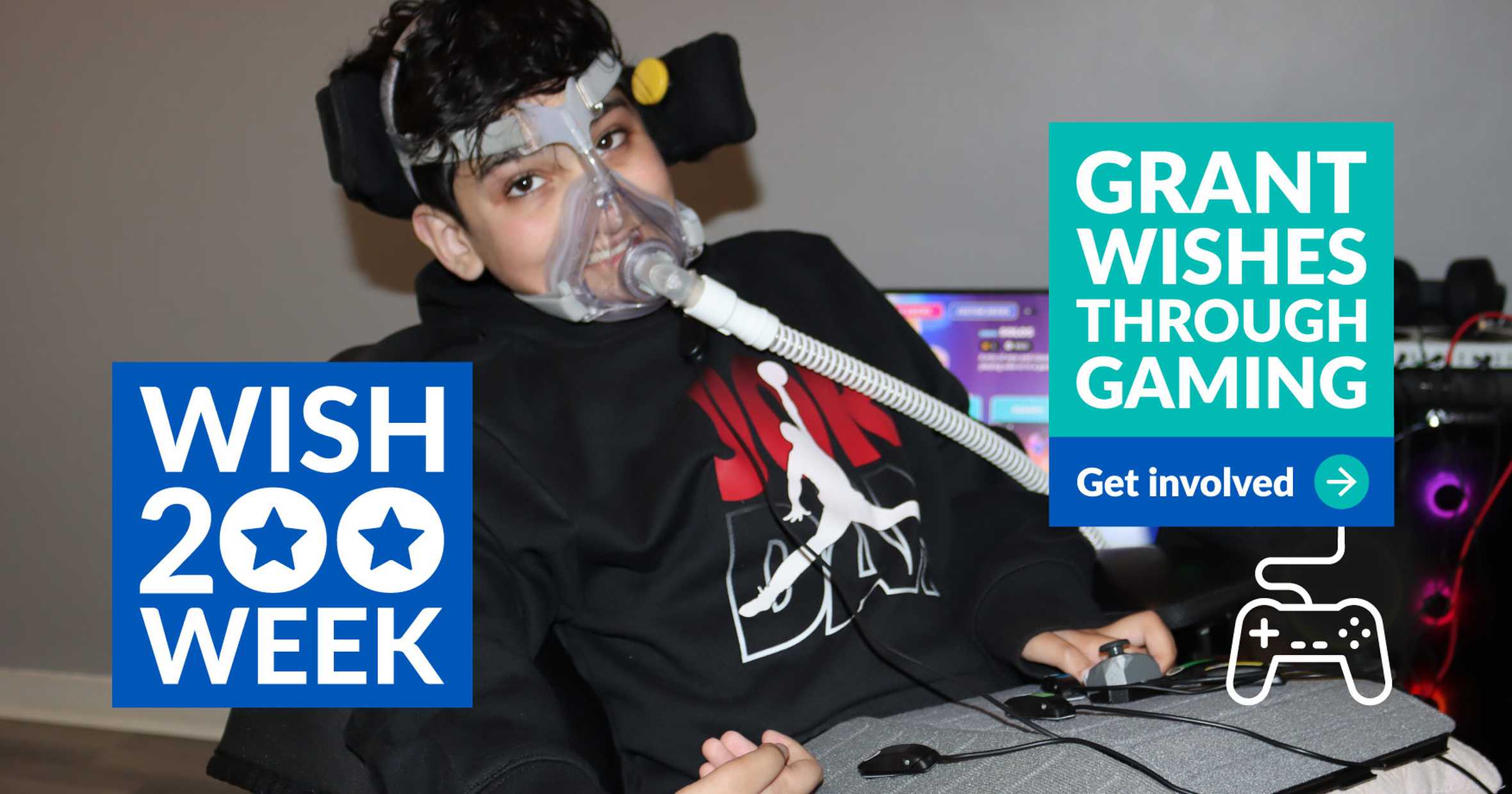 We rely on generous donations from people like you to grant wishes. Your donation will make wishes become a reality for critically ill children, supporting them where the need is greatest. Thank you.