Loyd's wish...
"I wished to meet and interview Jurgen Klopp!"
18 years old, Cheshire
Anaphylaxis - undiagnosed encephalitis
In September 2017, we arranged for 18-year-old Loyd from Cheshire to take part in a very high-profile interview for his wish. Loyd met his football hero, Liverpool Football Club manager, Jurgen Klopp, for an interview unlike any other. More than 2.8 million people watched the video of Loyd and Jurgen's interview on Facebook, with 60,000 reactions and the story of Loyd's wish was featured in the press 15 times.
Loyd's story
September 2017
Until the age of six, Loyd was coping well in school, despite having a slight developmental delay.

When he was six, undiagnosed encephalitis left Loyd with brain damage, causing him to lose some of his basic functions such as walking, eating and talking – all of which he had to re-learn.
Ten years on, Loyd is a fun-loving teenager and a huge Liverpool FC fan. Mum, Helen, describes him as a "little miracle."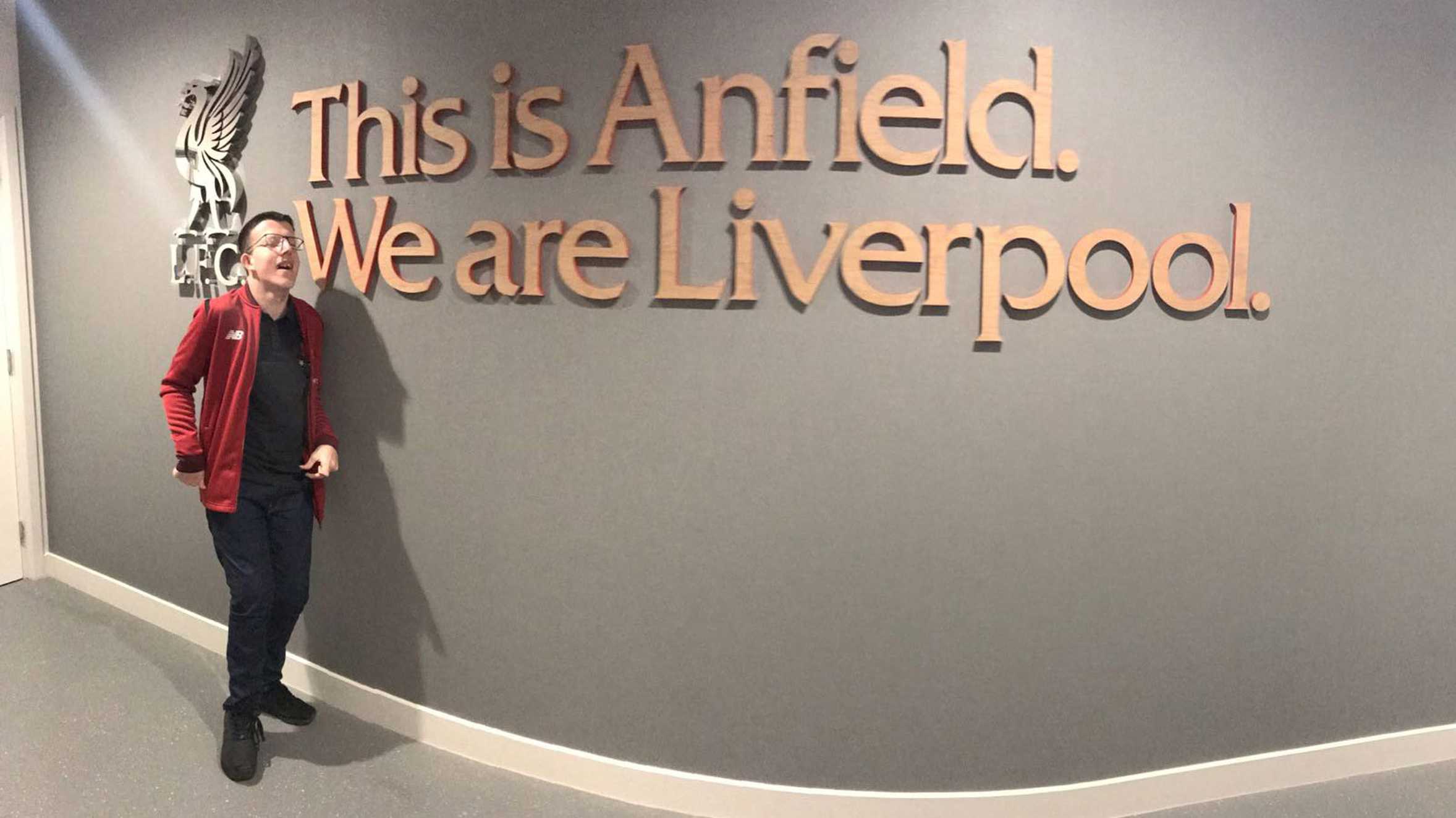 Loyd's wish
September 2017
Wishgranter Nicola managed to not only arrange for Loyd to have a private meeting with the world-famous football manager, Jurgen Klopp, but for his interview to be filmed and broadcast on Liverpool's YouTube and Facebook channels where droves of football fans showed their support for Loyd.
On the day of the wish, Loyd hopped in a limo to the Anfield football stadium for a VIP tour of the grounds. Afterwards, at the Melwood training ground, Jurgen Klopp invited Loyd into his office for a tour and private Q&A, before returning to the canteen to meet the rest of the players - Loyd gave them plenty of hugs and high-fives!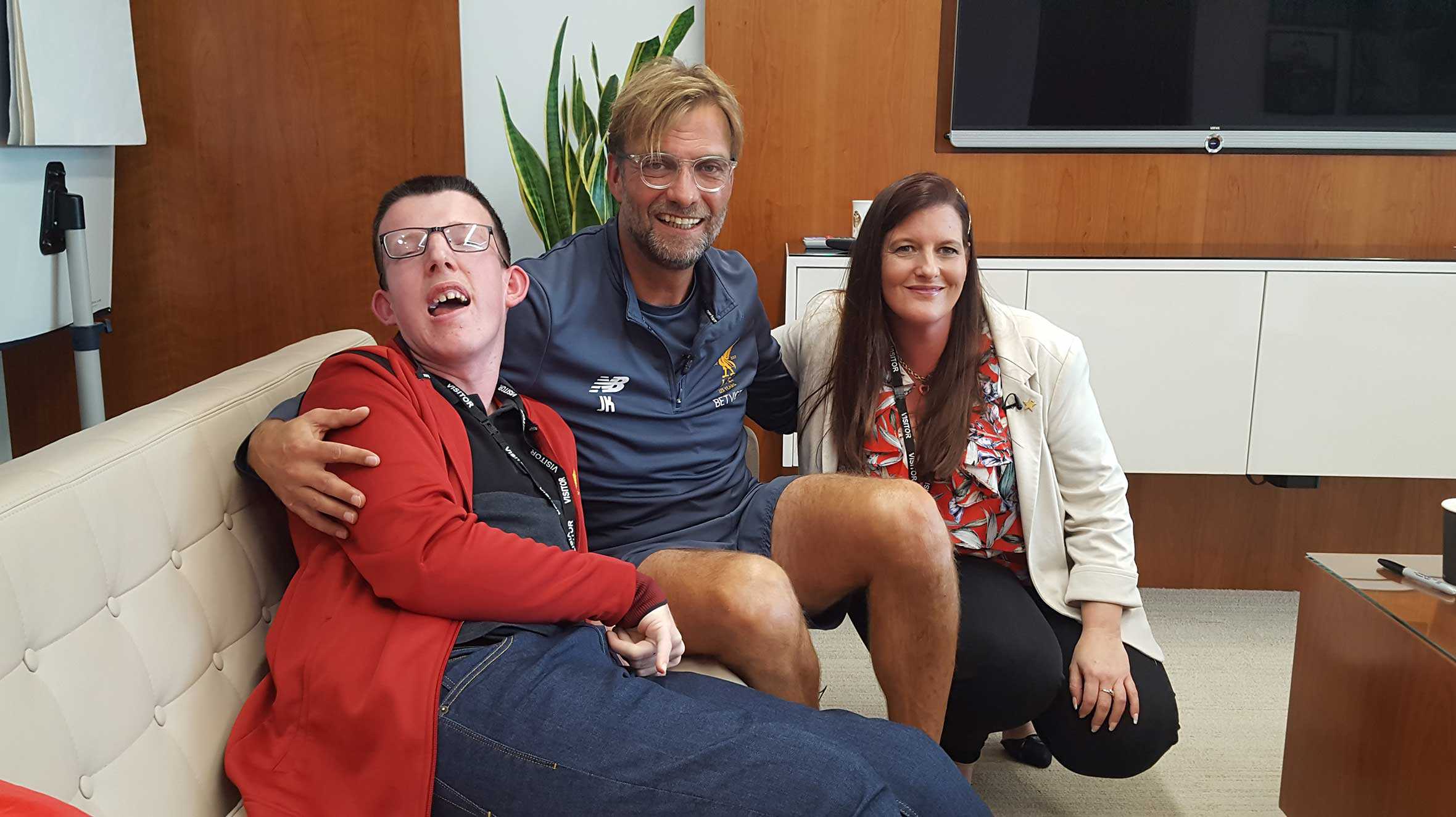 How Loyd's wish helped
September 2017
"It's emotional, it's overwhelming to see him so happy. It means the world to see his face lit up."
Looking back on the wish, Loyd's mum said that both she and Loyd made a lifetime of memories that day and she'll be donating to help other wishes come true in the future.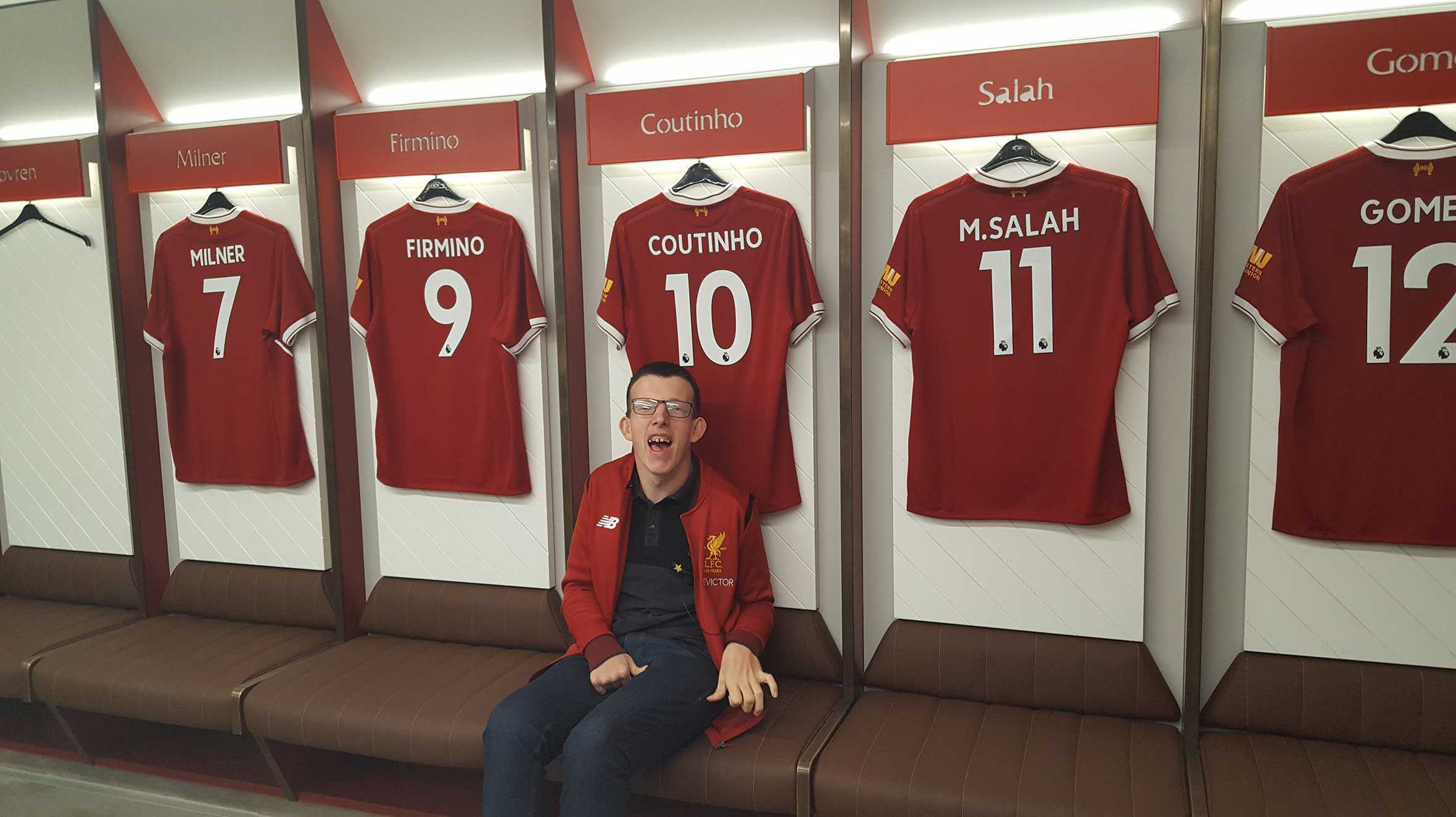 What is Loyd doing now?
April 2019
We caught up with Loyd and his mum, Helen, to find out how he's doing now.
"Looking back, we didn't think Loyd's wish would ever actually happen as it was such a big thing to ask for. We were so excited about it in the build-up to the day. It was special that my parents could join us for the wish as they are also huge Liverpool fans. A limousine came to pick us up and everyone was taking photos.
"Now, it's something we talk about most days. Loyd talks to the nurses about it, shows them photos. It's like he's a local celebrity and part of the Liverpool family. Right after the wish, people would recognise him in the street and say 'Hey, you're Loyd! You're the lad who met Klopp!'. People tell him how lucky he was to have met Jurgen Klopp, how they wish they could have had a chance to meet him and spend time with him as Loyd did.

"Overall, Loyd's life is happier because of his wish. He is uplifted."
"Two years on, he still has photos of his wish on display and a photo of Loyd's wish is shown on LFC TV during the ad breaks! The club have given him merchandise to keep and he gets VIP tickets for Under 23's football matches.

"Whilst we were surprised at what was happening during his wish, Loyd took it all in his stride. He was so confident and natural. The experience gave him a sense of self-worth. We were just so pleased to see him so happy.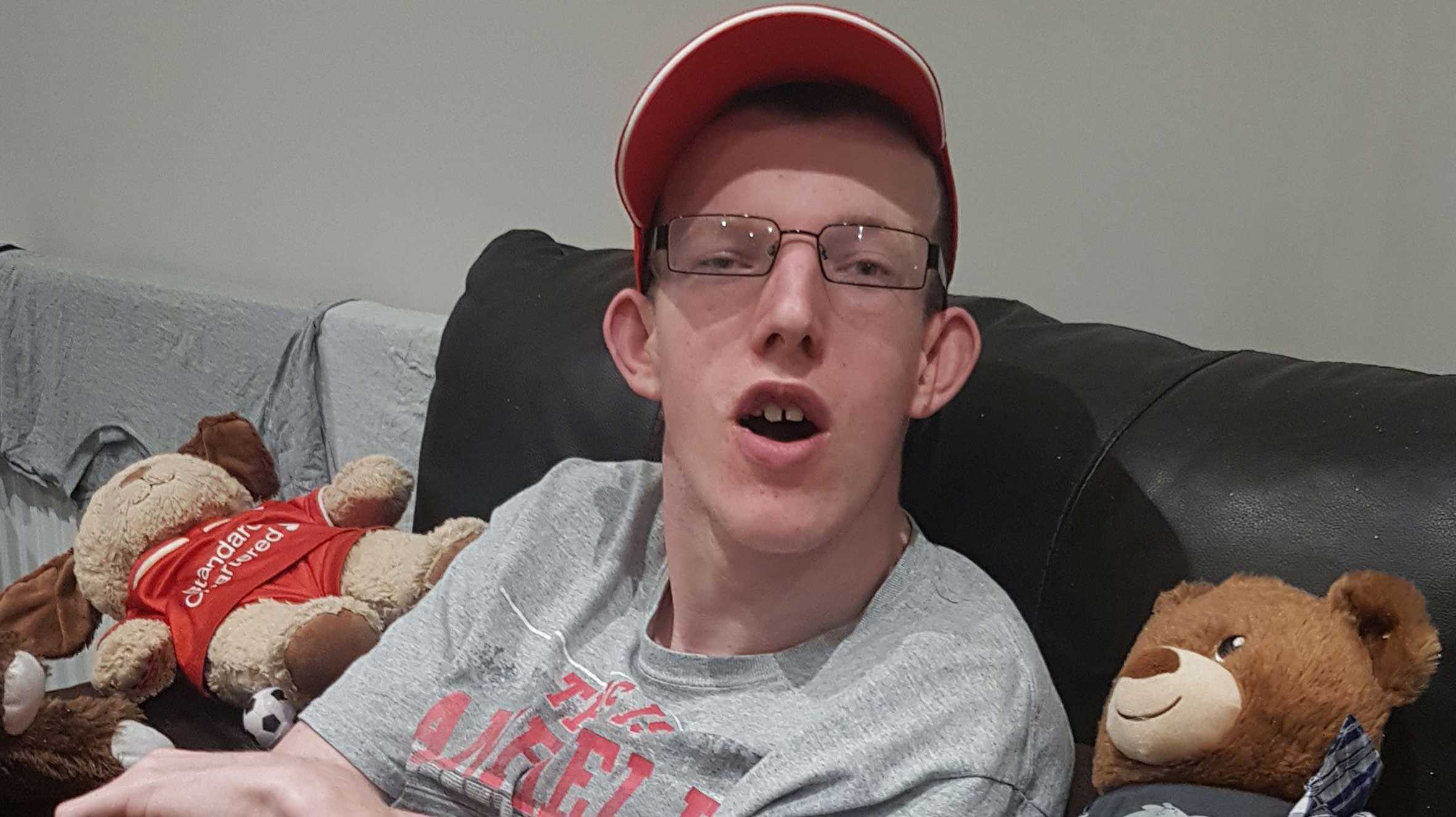 "Loyd is in the process of moving into adulthood now and being transferred into adult services. It is a worry, more for me as his mum than for Loyd, because of the level of uncertainty about what to expect as Loyd moves into the big wide world. But, he has a great life so there's no need for anyone to feel sorry for him.
"To me, Make-A-Wish exists to enrich lives. We would never have had the opportunity to do what we did without Make-A-Wish. My message to another family who are considering whether to apply is just to go for it. Enjoy it. Take photos. Never forget it.

"The event lasted a day but the memories of Loyd's wish will last a lifetime."
We rely on generous donations from people like you to grant wishes. Your donation will make wishes become a reality for critically ill children, supporting them where the need is greatest. Thank you.