Meet A Wishgranter - Nicola
My name is Nicola and I've been a Wishgranter here for nine years! I look after our celebrity wishes and to me, a Wishgranter is basically a real life fairy godmother.
If I were able to wish for something from a fairy godmother, it would be to be to be Cal Crutchlow's pillion passenger around Philip Island... but when I was little I really wanted to be a firefighter.
I've received a lot of amazing feedback about our wishes, but probably the best I've ever got was after a celebrity wish when a family told me: "I can't thank you enough! My daughter had the most amazing time and she will never ever forget the meet she had with her idol! She hasn't stopped talking about it and I have never seen her so happy!
"I know she seemed very calm and everything went smoothly during the meet but that was purely down to your organisation and the way you dealt with her complex needs. I just want you to know that, because it could have gone completely differently if it hadn't been for the way you gave her space and a quiet, calm environment. I just can't thank you enough!!"
Knowing that we are making a difference to the lives of a child and their family and supporting them at a really tough time makes me so proud of the job I have.
My biggest achievement during my nine years here is, perhaps surprisingly, rowing across the Channel to raise money for wishes!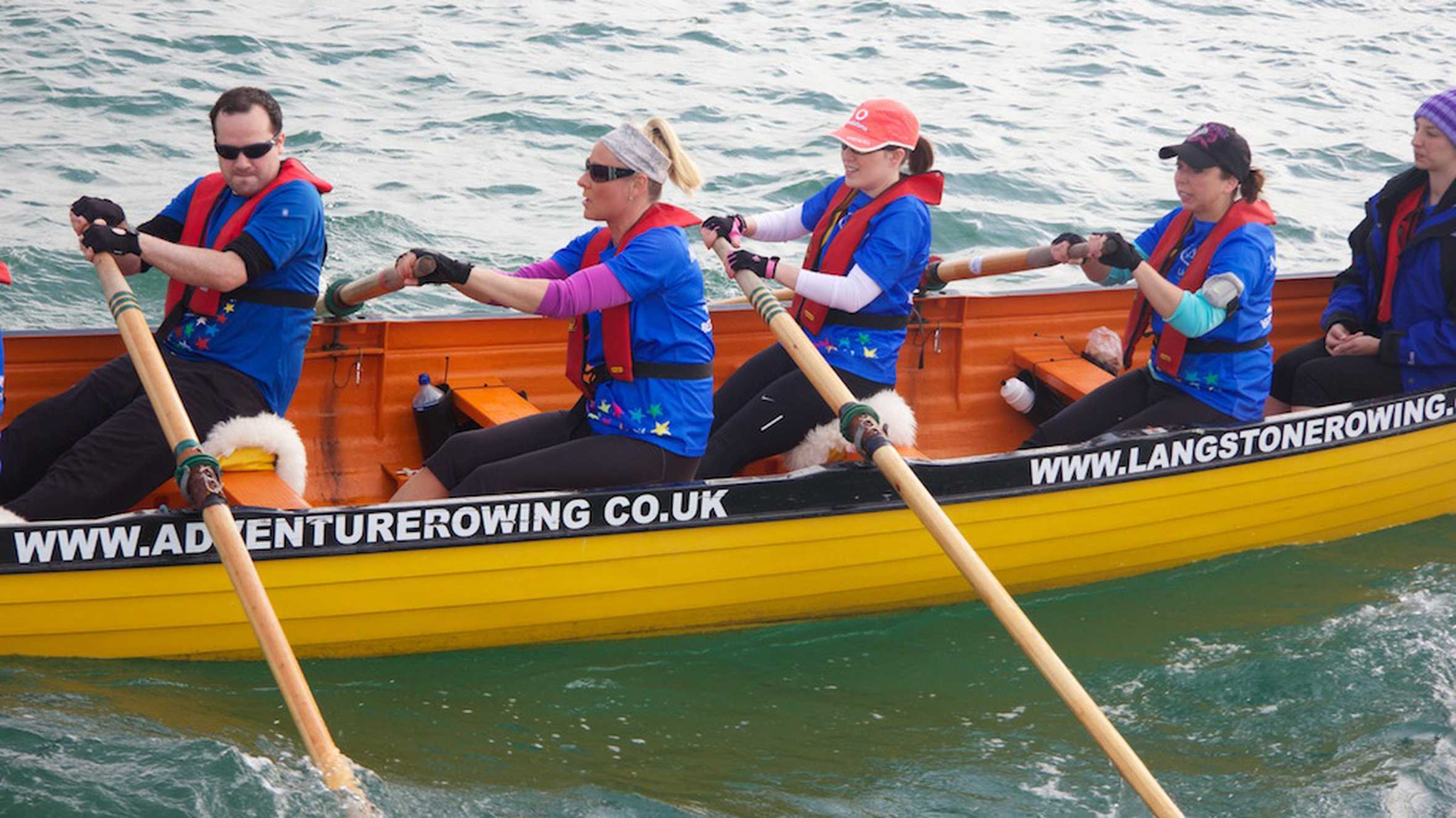 It's impossible to pick a favourite wish memory from my time here though, because all the wishes I have been a part of are my favourite for lots of different reasons.
I think what would surprise people most about life as a Wishgranter is the amount of people who think you want something for nothing.
Outside of granting wishes, I love MotoGP and running. In fact, I was running the Basingstoke half marathon and got talking to a woman running with me about life (as you do!) and it turned out her daughter had cystic fibrosis. She didn't feel the time was right for a wish, but a few months later at work I picked up the phone and it was her! Her daughter had become poorly and was in hospital over Christmas – in the end we were able to give her daughter a wish to meet her celebrity icon! What an amazing twist of fate!