Joel's wish...
"I wish to meet Major Tim Peake"
11 years old, Worcestershire
Crohn's disease
Reading a space magazine rocketed 11-year-old Joel away from the reality of his hospital stay and the pain of living with Crohn's disease - a chronic bowel condition. It sparked a fascination with science and outer space, so his wish was to meet British astronaut Major Tim Peake. He was left "buzzing" and the proud owner of not only a special mug for his tea, but some items that have been to space and back. Read on to find out what they are!
Painful ulcers throughout Joel's digestive system made eating difficult for 18 months and meant he missed a lot of school. He spent eight weeks living off liquid shakes to help his insides heal and now has fortnightly infusions.

Joel, who's from Worcestershire, was diagnosed with an inflammatory bowel condition called Crohn's disease in March 2018. There's no cure for the condition, it's a case of managing it, so Joel's nurse referred him to Make-A-Wish when he was 11.
Space magazines and science museum visits with his family had sparked a fascination for outer space in Joel, and he listened to Major Tim Peake's audiobook on repeat, so he decided his wish was to meet the man himself.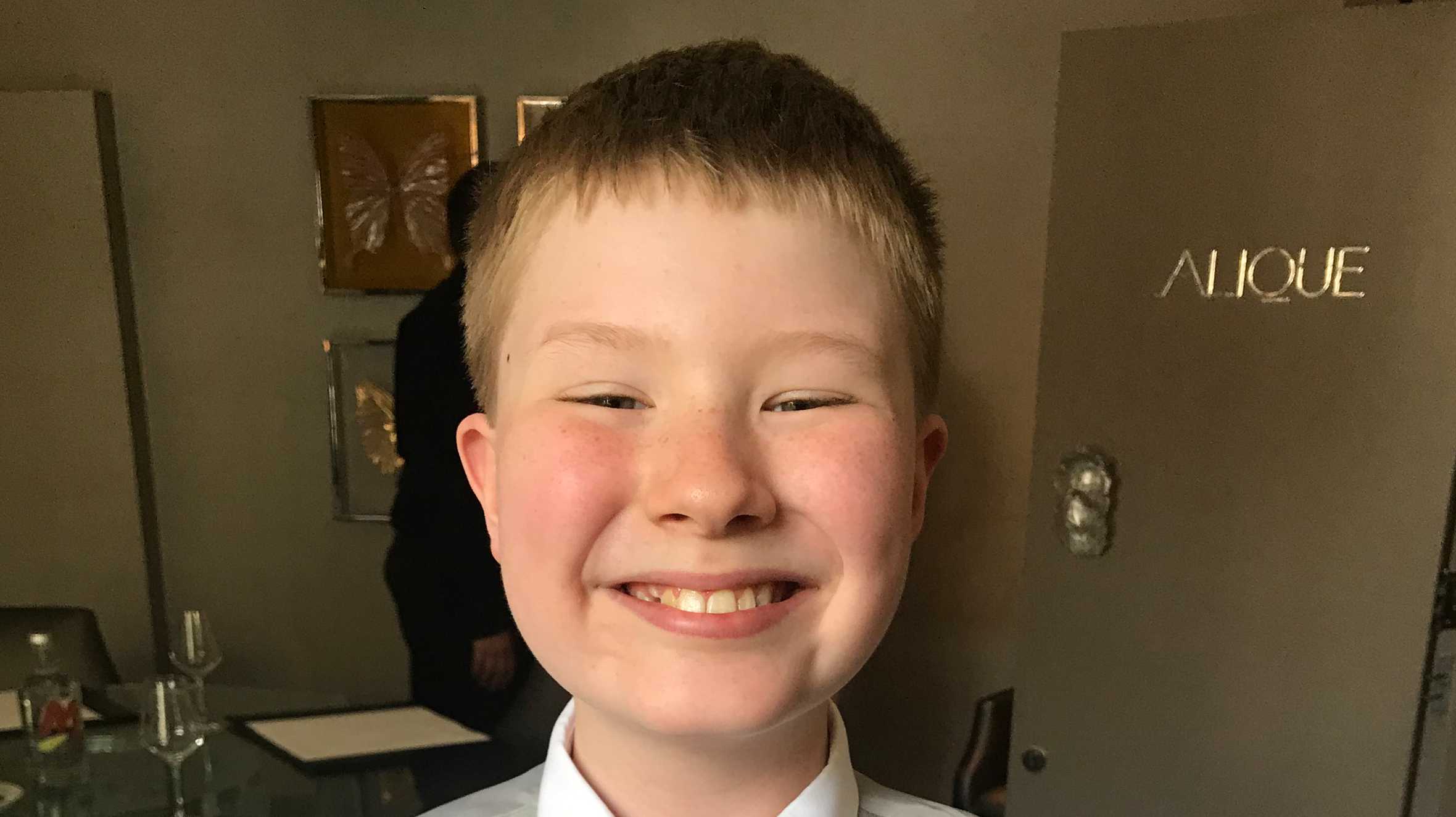 His mum, Katherine, said: "Joel had a space magazine he was busy reading when he was in hospital for 10 days and when Tim went into space, he followed his story with huge interest. We tried to make sure Joel knew it might not be possible to grant his wish because we didn't want him to be disappointed. But his Wishgranter, Nicola, kept us updated regularly and then one day she said, it's happening! We were so excited.
"Not only were we going to meet Tim, but Nicola had organised overnight accommodation and a limo and it became so much more! A package arrived with our train tickets and an itinerary – the planning that went into it was amazing. As a normal family you just don't get someone booking everything for you like this."
Joel counted down the days until Tuesday 21st May when he, his parents and his sister were chauffeur-driven to the exclusive Mosiman member's club in London's Belgravia where a Make-A-Wish representative met them and took them to meet Major Tim himself.
Katherine described the day to us later: "We found out the hotel where we met Tim had done the catering for William and Kate's wedding. We felt that we were being treated like royalty ourselves! Our driver was really lovely and the son of the owner, the chef Anton Mossiman, met us on the steps. We'd never, ever been anywhere like that and probably never will again!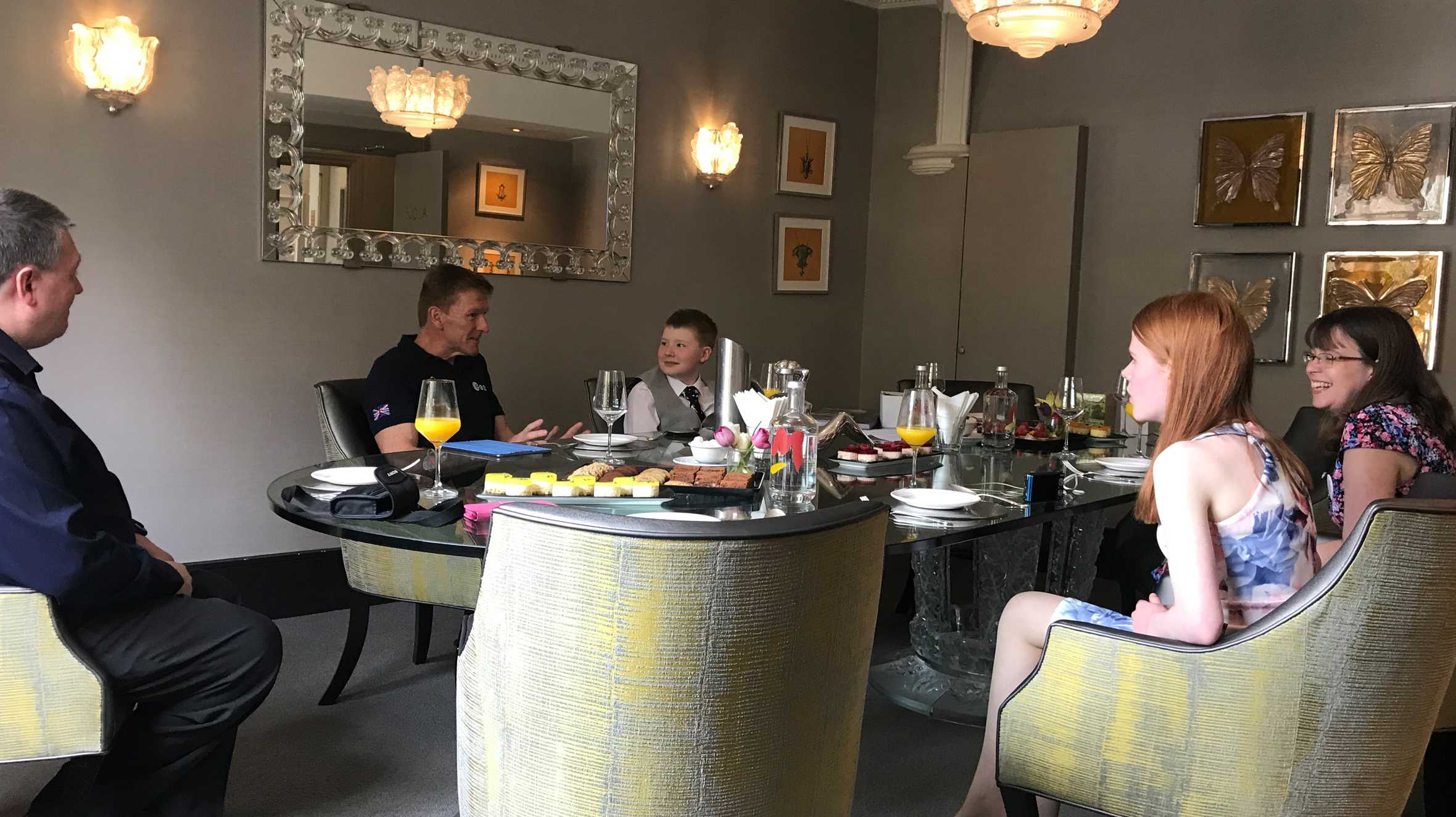 "Joel was very excited and when Tim Peake arrived, he was such a gentleman. He was very down-to-earth, very polite, very interested in Joel and just as enthusiastic about space. Joel was absolutely beaming when he met him, and read through the page full of questions he had written down to ask Tim. The first one, about commercial space travel, took him by surprise but Tim just went through them all one by one and told little stories to illustrate his points, then showed him the space pictures that he'd taken on his iPad.
"Joel knows that he's too poorly to be an astronaut, but he was asking Tim about other roles within the space industry. I didn't know that from the International Space Station you see the sun rise 16 times, but Joel did! Afterwards Joel said, 'I've actually met Tim Peake', he was absolutely buzzing!
"That little extra thought from someone who's as obsessed with space as Joel was absolutely incredible. One of those memories that our family will have for a very long time."
"There was a lovely extra touch because Joel knew that astronauts could request to take food or drink with them, and Tim Peake's request was for a particular tea. So Nicola had arranged for them to both have matching Yorkshire Tea mugs with Tim's Tea and Joel's Tea printed on them. Then Tim gave Joel a book, signed some of his things and gave him two badges that he'd taken to space with him. Joel gasped and his jaw dropped! That's not something we would ever have expected. That little extra thought from someone who's as obsessed with space as Joel was incredible. One of those memories that our family will have for a very long time.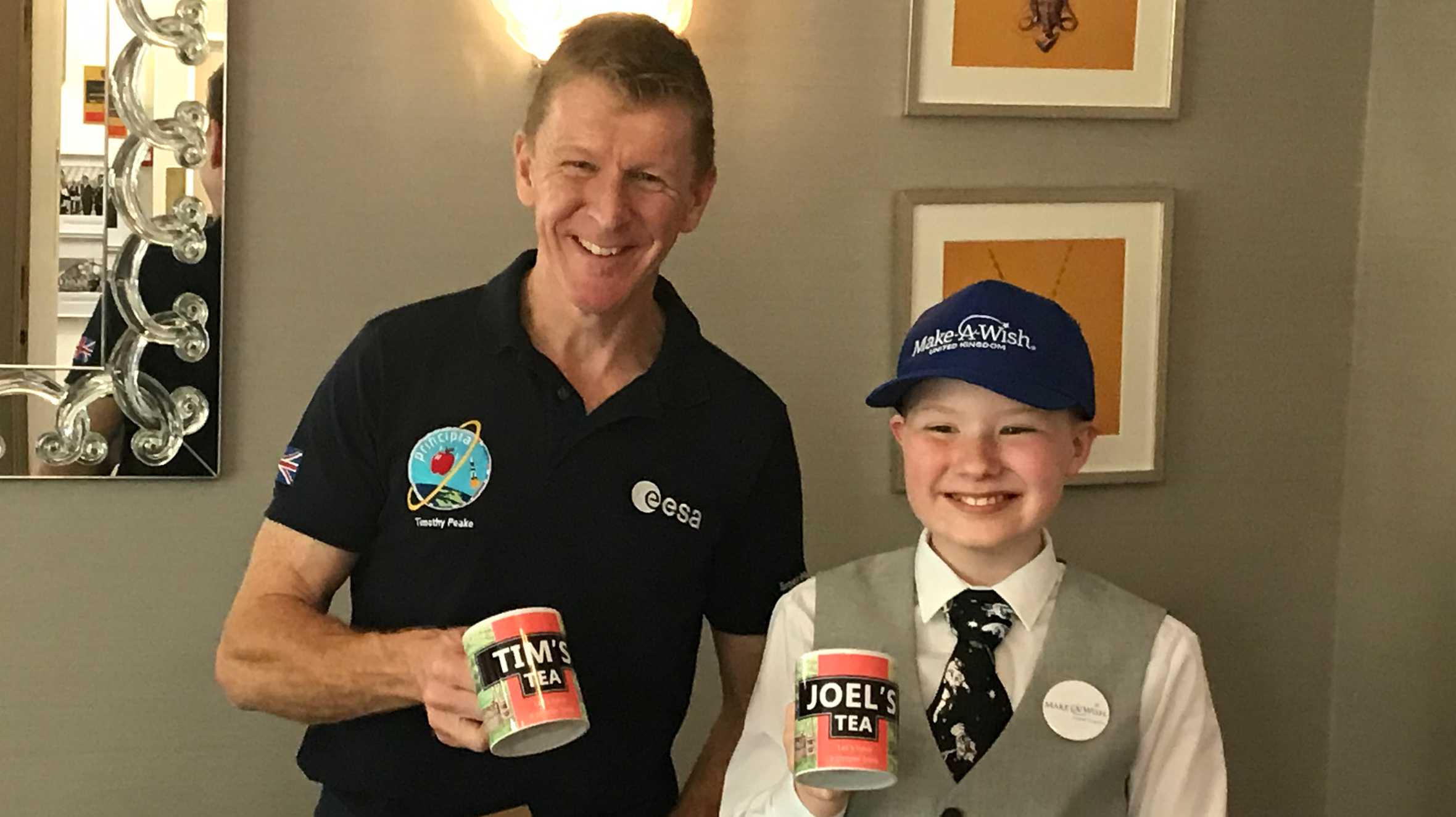 "Then our day carried on being amazing because the limo driver collected us and took us to the theatre and we got to see Aladdin the musical. We didn't twig at the time, but Joel said obviously he had had his wish granted and the genie in the musical grants wishes so it all fitted perfectly. Looking back, it was so incredible. Joel was just awestruck. It all has a dreamlike quality to it now but he was thrilled to bits.
"There are lots of negatives associated with disease and a wish just provides that lovely positive, amazing experience that children can look forward to and then look back on, not just the pain and discomfort"
"From the rest of the family's point of view, the fact that we were all able to go up to London, including Joel's sister was so special. It was also absolutely incredible to have other people outside of the family interested in doing something so amazing for your family - creating that incredible experience that's so much more than you could have ever dreamt of. It's not something that we would do ever.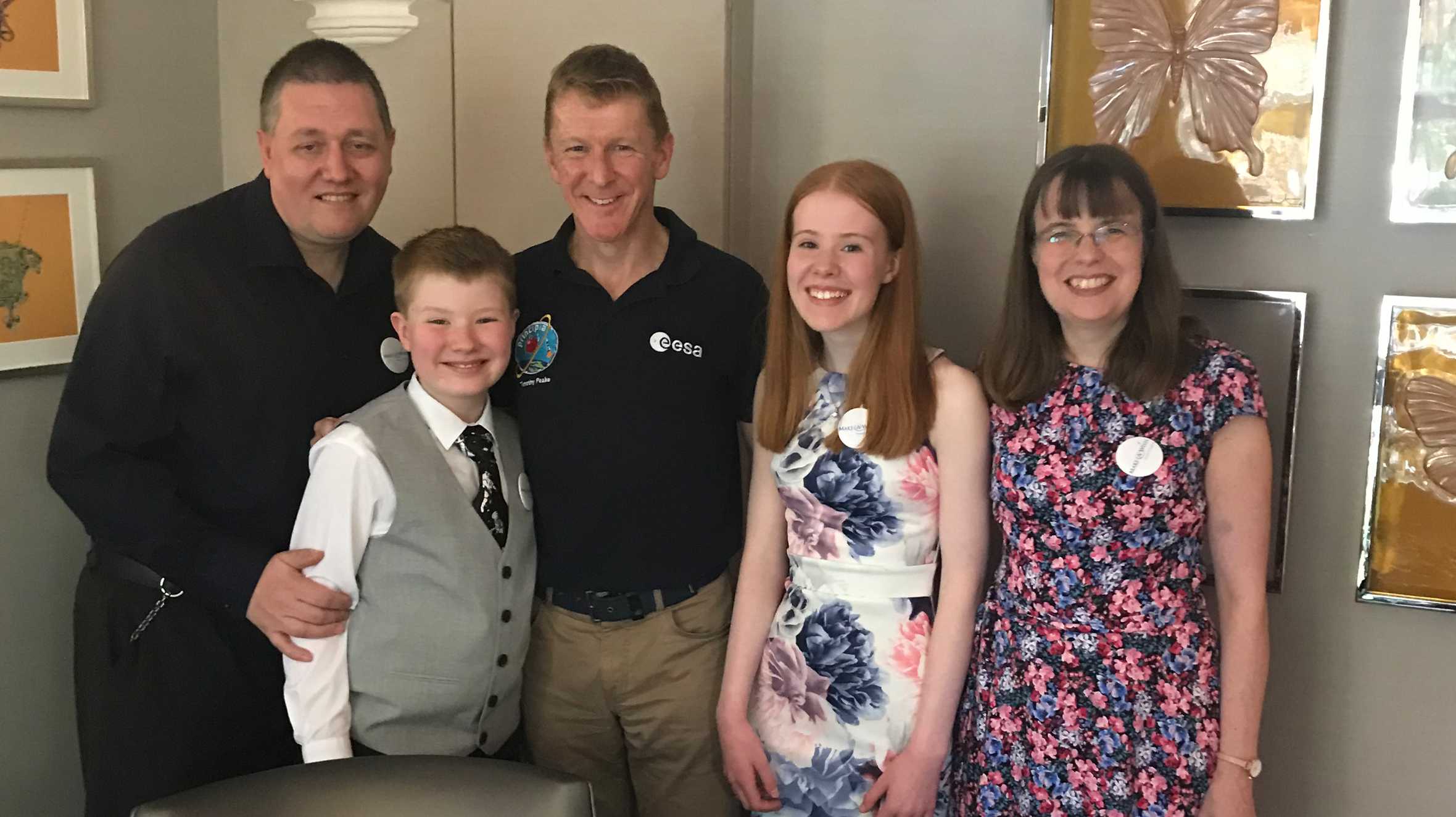 "You're over the first hurdle but that realisation that there's no cure and that he'll need treatment all his life is difficult. But compared to some children with Crohn's he's not so poorly most of the time. It's very difficult for us as parents to see him in pain or struggling but you have to cope and find out as much as you can to help. It makes a real difference."
Read about space-themed wishes we've granted for other budding astronauts like Joel.
More stories
As well as helping the child, a wish can also provide happy, positive memories for their family.
Read more
You can create life-changing wishes for more children like Joel by donating today.
Donate now
We rely on generous donations from people like you to grant wishes. Your donation will make wishes become a reality for critically ill children, supporting them where the need is greatest. Thank you.