Harry's wish...
"I wish to meet the presenters of the Channel 5 TV programme The Yorkshire Vet"
8 years old, Hereford
Kidney failure
8-year-old Harry, who suffers from kidney failure lives on a working farm with his mum and dad – Amy and Mark – as well as six dogs, four cats and hundreds of sheep! He's also very close to his grandparents. His wish to meet the presenters of Channel 5's TV show The Yorkshire Vet was granted in September 2019.
Harry's story
November 2018
Harry was diagnosed with a chronic kidney condition when he was little and has to take antibiotics all the time. He loves everything to do with farming and animals. He even has his own prize-winning sheep and when he is well enough, he looks after the family's flock. In 2017, he competed against his dad at the annual agricultural show in Monmouth and won first prize for Best Male with one of his Blue Texel sheep!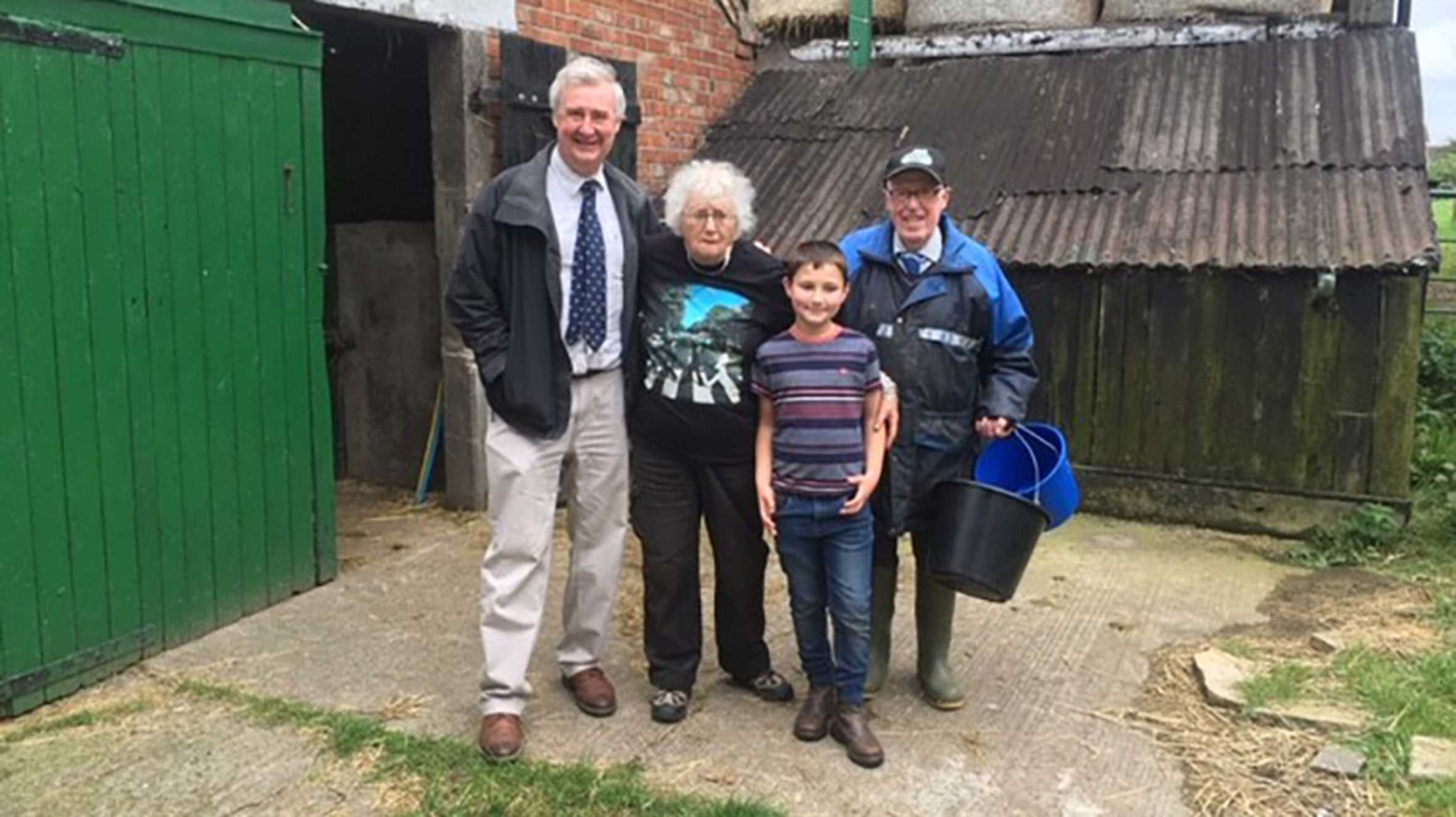 He knows a lot about different animals and enjoys watching The Yorkshire Vet on TV. So his wish was to meet the presenters of the programme, whose practice was where the legendary vet James Herriott used to work, and get some top tips on looking after animals. Having spent much of his childhood in hospital, Harry's health is beginning to improve. He tries to live as normal a life as possible, but he needs a kidney transplant as both his kidneys are failing.
Harry's wish
September 2019
Wishgranter Tom made travel arrangements and bought Harry a set of veterinary scrubs and a stethoscope for his special day. Then he booked a visit to the nearby James Herriot museum. There was a lot of excitement as he waited to hear back from the TV production company about when and where they might be able to meet Harry and then the date came through!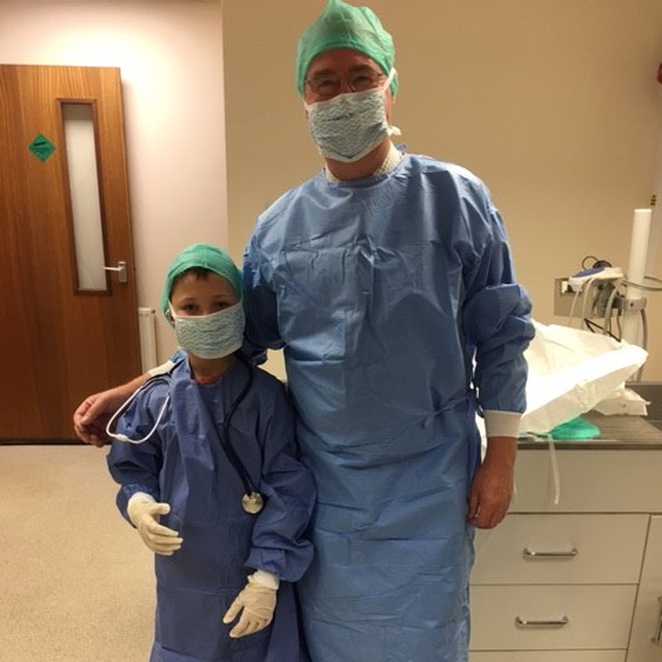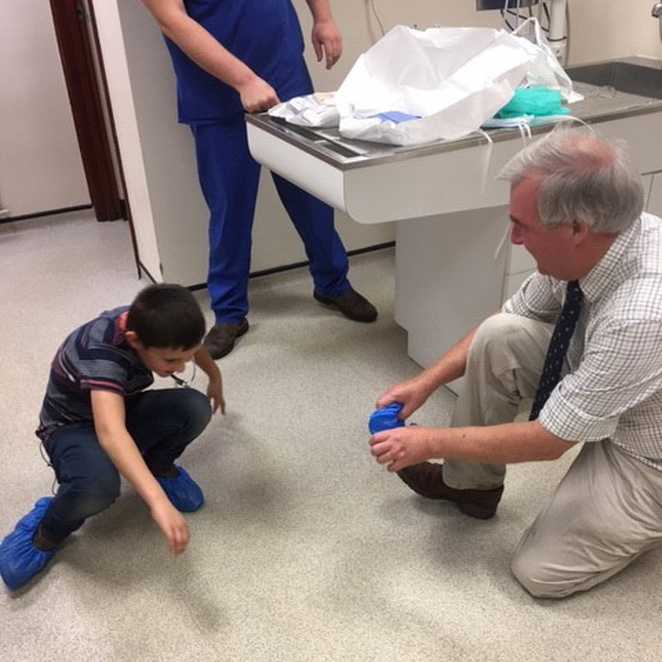 The wish took place on 27th September when Harry and his family travelled to North Yorkshire. Harry hadn't been told much about the wish to keep it a surprise, and so when he turned up to meet TV vet Julian he was "absolutely gobsmacked" his mum Amy told us.
She added: "The vets were the nicest guys and Peter was just like the nicest grandad ever. The Greens were just hilarious and so generous – they kept offering us various jams and pickles."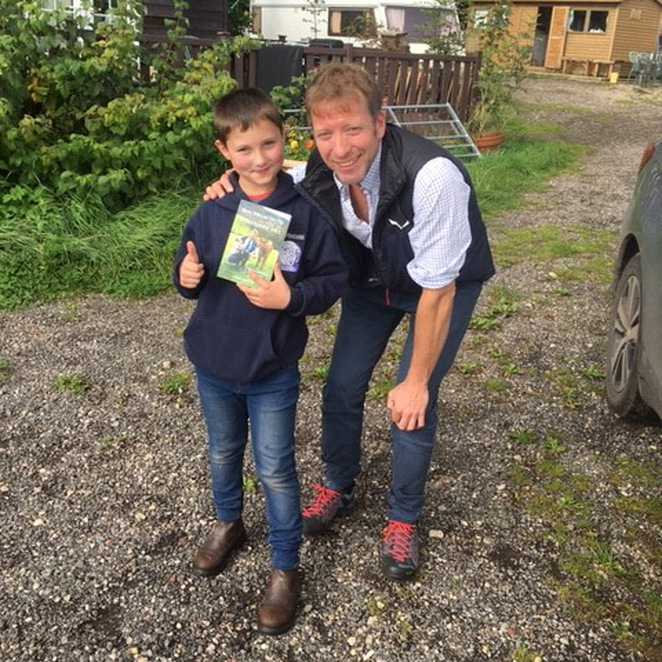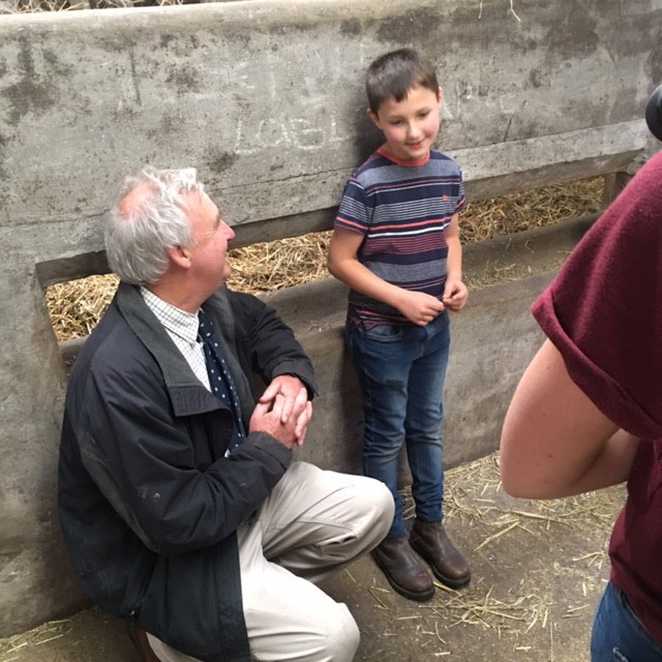 "Then we visited the James Herriot Museum and we were treated so well we felt like stars! Even the Premier Inn we stayed in at Thirsk had done their bit, filling the room with balloons and bunting, gifts and toys. It was absolutely magical, far beyond what we were expecting and we can't thank you enough."
Animal-related wishes are always popular with our wish children, Read more wish stories featuring animals.
View wishes
Harry's story was featured in the recent CH5 documentary, Make A Wish for Christmas.
Watch now
Meet Harry's Wishgranter, Tom and find out more about what our Wishgranters do.
Meet Tom
We rely on generous donations from people like you to grant wishes. Your donation will make wishes become a reality for critically ill children, supporting them where the need is greatest. Thank you.