Cameron's wish...
"I wish to meet and game with YouTuber, SB737"
11 years old, Altrincham
Tetralogy of Fallot
For 11-year-old Cameron, gaming provides a way for him to escape reality as he immerses himself into the action-packed lives of videogame characters. Cameron lives with Tetralogy of Fallot, a heart condition resulting in several heart defects, and right-side hemi-plegia, the result of a stroke. But as mum, Victoria, told us, 'Gaming is empowering for him because he can truly be anyone- it provides a place of escape'. Therefore, it's no surprise that Cameron wished to meet his favourite gaming YouTuber, SB737.
After her first pregnancy scan, Mum discovered that Cameron had a heart problem. A later scan diagnosed him with Tetralogy of Fallot. At just seven months old, Cameron had his first open heart surgery. Less than a year later, he was back in for a second operation as his pulmonary heart valve wasn't growing and they needed to patch it. It was after this second operation Cameron suffered a stroke. He lost the use of his whole right side, he was left unable to walk, talk or use his leg, arm or hand. Cameron also lost the ability to swallow, which meant that for five years he had to eat and drink from a tube.
After years of intense therapy and medical appointments, resilient and determined Cameron has been able to regain some of his mobility back. As mum told us, 'He had to learn to walk and talk again. He works so hard every day on his recovery.' As a result of his condition, Cameron is monitored closely every day.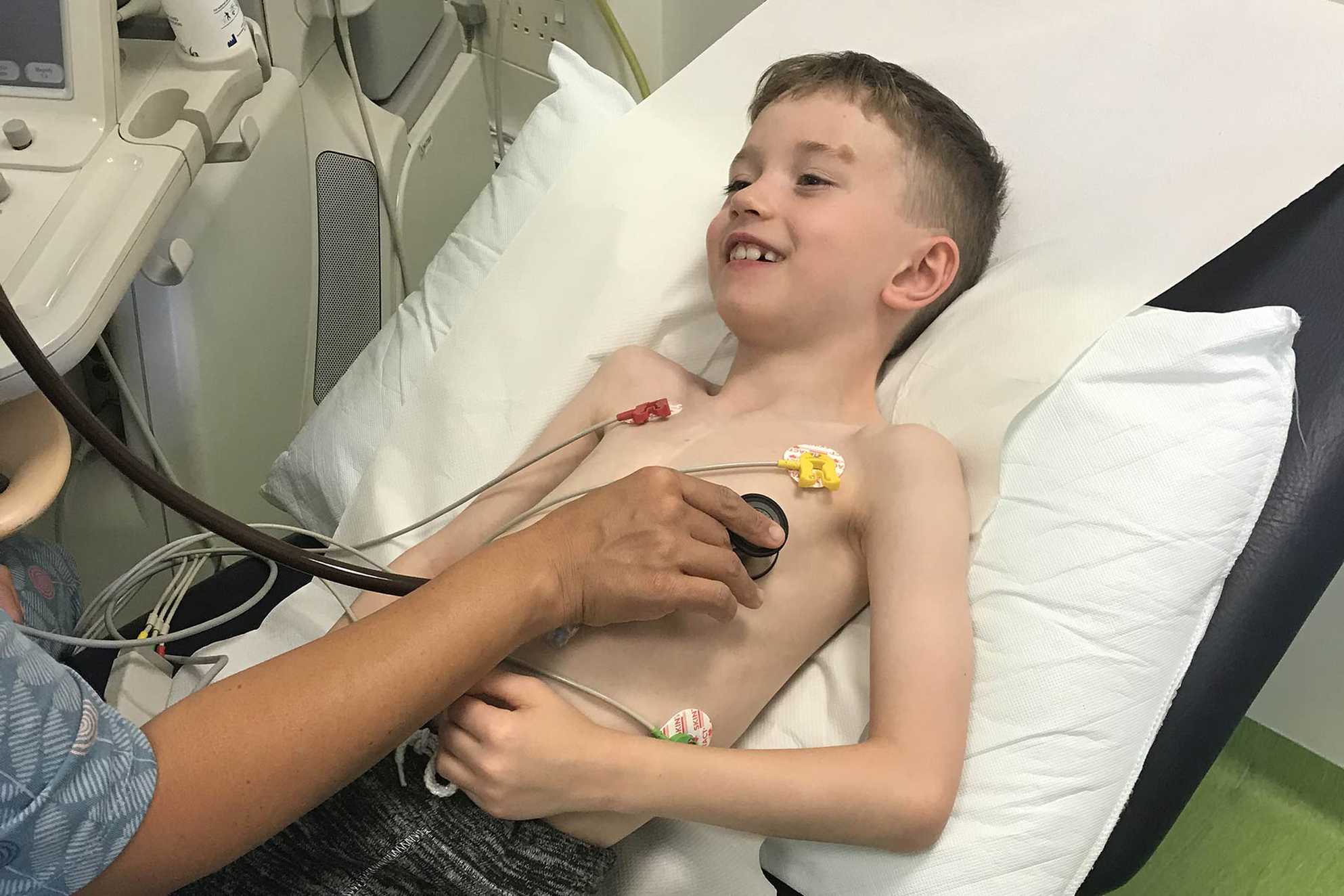 'But nothing gets in his way,' said Mum. Despite it all, Cameron enjoys getting out there: he plays football at Cerebral Palsy United and loves going swimming. 'He loves astronomy and science! He wants to be an astrophysicist,' said Mum. Whilst enjoying a host of adventurous activities, Cameron is also an avid Minecraft fan, his favourite Minecraft gamer being YouTuber, SB737.

'He's been following SB737 for years,' Mum told us. Delving deep into the world of SB737's YouTube channel, Cameron is provided with a wealth of knowledge about Minecraft. 'He uses SB737 as his inspiration, he wants to start his own channel one day!' said Mum.
For Cameron, the world of gaming provides a platform where he can be himself: 'It's how he can connect with his friends'. During the COVID pandemic, Cameron was away from his friends and unable to socialise. But gaming gave him a way to connect with his mates. 'During Covid, he felt quite isolated - it's been great for him to talk and collaborate with his friends', said mum.
The immersive world of gaming also allows Cameron to take on a different persona. 'With a disability it's hard for him to go out and play,' said mum 'But gaming allows him to play with his friends'. Whilst taking on the role of Superhero characters, Cameron has the power to be who he wants to be. 'It's empowering for him because he can be anyone'. By immersing himself in the world of the videogame characters, Cameron finds a place to escape.
Cameron's wish
January 2023
Cameron was thrilled to be picked up by limo for his wish, but little did he know of the surprise that waited for him: 'We told him that he was going to see his brother in London,' said Mum. After hearing SB737's voice, Cameron knew that he'd finally be meeting his idol.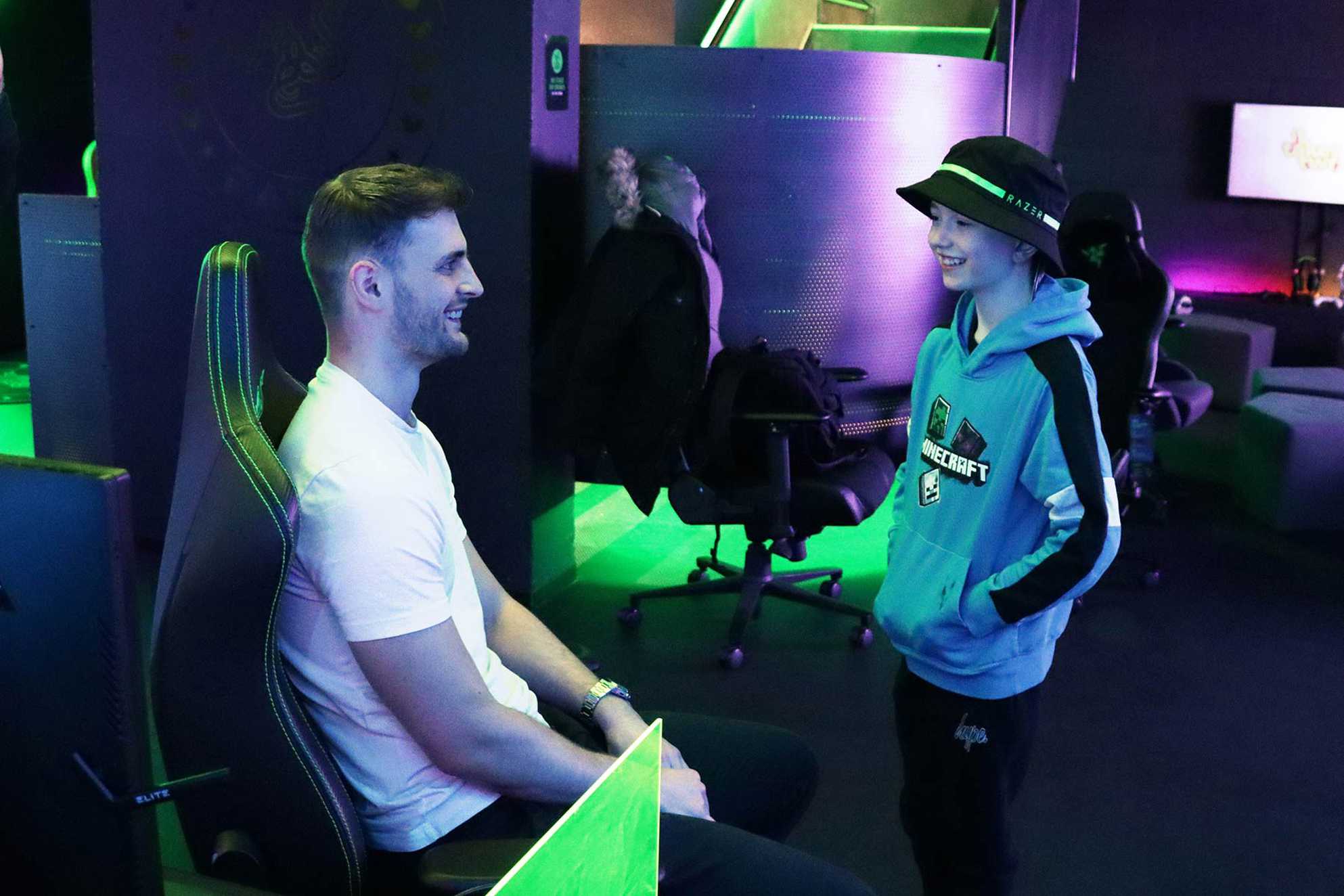 "The surprise on his face was the best part of the wish! It was so special because it was something that money can't buy."
For Cameron, his favourite part of the wish was being able to hang out with SB737. As well as gaming together, Cameron was able to put his Minecraft knowledge to good use as the two chatted away. 'He made Cameron feel so relaxed even though he was shocked. It was unbelievable for him', said Mum. The following week, Cameron shared photos of the day with all his mates. 'He also gave Cameron some merchandise, including a teddy which has pride of place in his bedroom,' said Mum. With a doctor's appointment just 10 days after his wish, the experience provided a needed distraction for Cameron: 'It's been so brilliant leading up to his appointment. It's honestly been perfect timing.'

Watching Cameron meet his idol was the highlight of the trip for Mum. 'I loved watching Cameron talk to him. To see Cameron so happy is all I ever wished for, Make-A-Wish made that happen - so my wish has also been granted!' said Mum.
How Cameron's wish helped
June 2023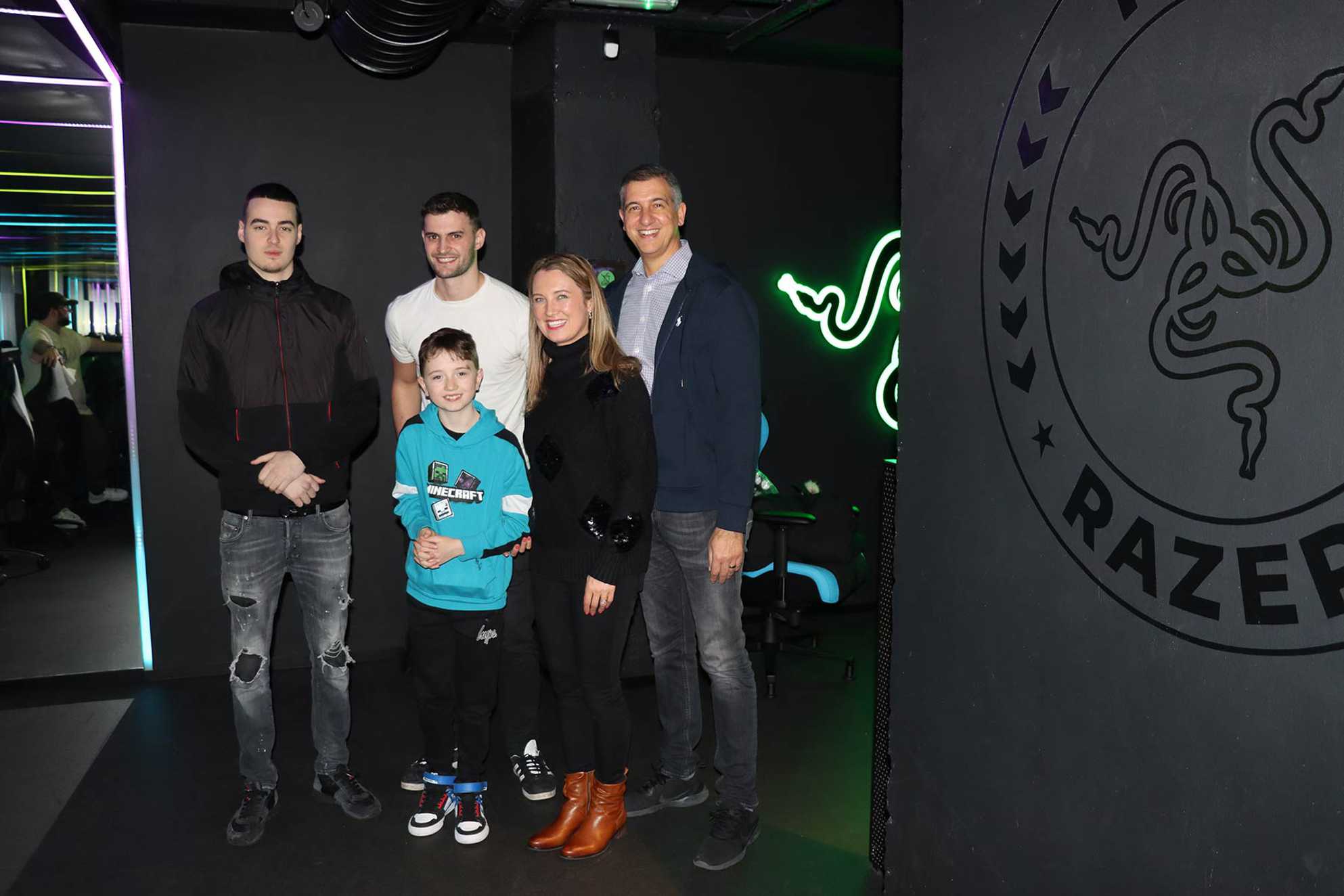 For the family, the wish allowed them to do something that most families take for granted: 'When you have a sick child you don't get the same opportunities as other children to create memorable moments. Our day is so different from others because we spend so much time managing the illness. But Make-A-Wish is able to organise these precious moments, something that the family can share together.'
The day created a plethora of positive memories for the family: 'Thank you so much! There's no price you can put on the joy that a wish gives. Without Make-A-Wish we wouldn't be able to meet SB737.'
"The memory of watching your child do something they love is amazing. It's something we'll treasure forever."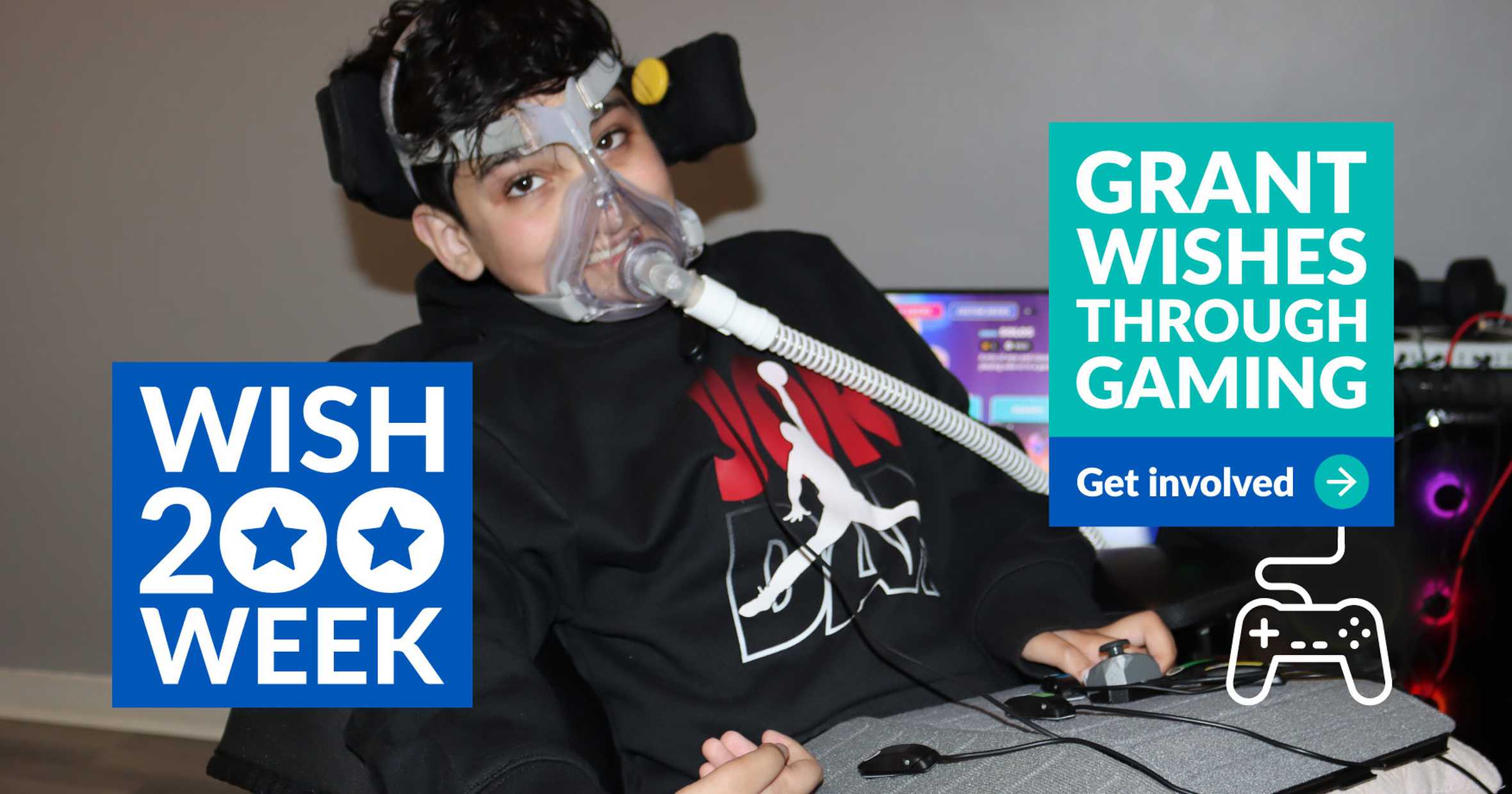 We rely on generous donations from people like you to grant wishes. Your donation will make wishes become a reality for critically ill children, supporting them where the need is greatest. Thank you.