Bethany's wish...
"I wish to have an art station"
6 years old, Tobermore
Juvenile dermatomyositis
When muscle weakness meant four-year-old Bethany could no longer climb up the stairs, her family was "at panic stations". Simple childhood pleasures like running round with her friends were replaced by the discomfort of blood tests and tablets. Now, her wish to have an art station has boosted her confidence because arts and crafts are things she CAN do. Now, she has her own special space where she can happily spend her time creating pictures, cards and decorations.


Bethany's story
September 2019
Bethany was diagnosed with Juvenile dermatomyositis when she was four after an MRI scan showed that, without treatment, she might have difficulty swallowing and breathing later in life. The illness had already affected her ability to walk and caused terrible pains in the lining of her stomach.
Her mum Christine explained: "We were just at panic stations because we knew there was something wrong when she couldn't get up the stairs – all her muscles had deteriorated so she couldn't walk. But it took four months to get a full diagnosis. Once we were referred to rheumatology, the consultant knew within five minutes what it was because, apparently, she had tell-tale signs of purple rings round her eyes and a butterfly mark across her cheeks."
Bethany started a course of injections and steroids, and after a year, responded to treatment. Her family don't know how long she'll be on the medication. But she must be clear of flare ups for two years before she can stop taking them.
Christine said: "I never thought I'd be injecting my own daughter and having to hold her down as she went through blood tests every week, then every fortnight. She was terrified at first. It took her almost two years to be ok with them doing her bloods, but now she's fine and doesn't even need the numbing cream. But it's not normal for a child to have to go through all that, as well as forcing down all the tablets she needs because they're not available as liquids.
"I know the doctors have to do their jobs but there's a non-medical side that's maybe not addressed with poorly children. They see all these strange people and they can't relate to their friends because they're not going through the same thing. It's often somebody different every time they go in for an appointment, so there's that apprehension there. But Bethany has built up a great rapport with one of the nurses she often sees and, as soon as we come out of lockdown, she'll be able to put up the picture that Bethany made for her."
Bethany's wish
February 2020
Bethany loves arts and crafts, so she chose to ask for an art station for her wish so that she could have somewhere to keep all her card-making materials, coloured pens and pencils, glitter, coloured card and tissue paper with little drawers so that everything had a place. She drew a picture of exactly what she wanted.
She explained all this to the volunteers that visited her at home and, her mum explained later, that she was looking forward to her wish so much that as soon as they left, she was "jumping up and down, laughing and hugging us with excitement."
The art station meant so much to six-year-old Bethany as she can't go out and play with other children because, despite being incredibly determined, she just can't keep up with them. So, she's found an activity that she can do that doesn't need a lot of movement. It's given her a little place of her own and somewhere to do her homework too.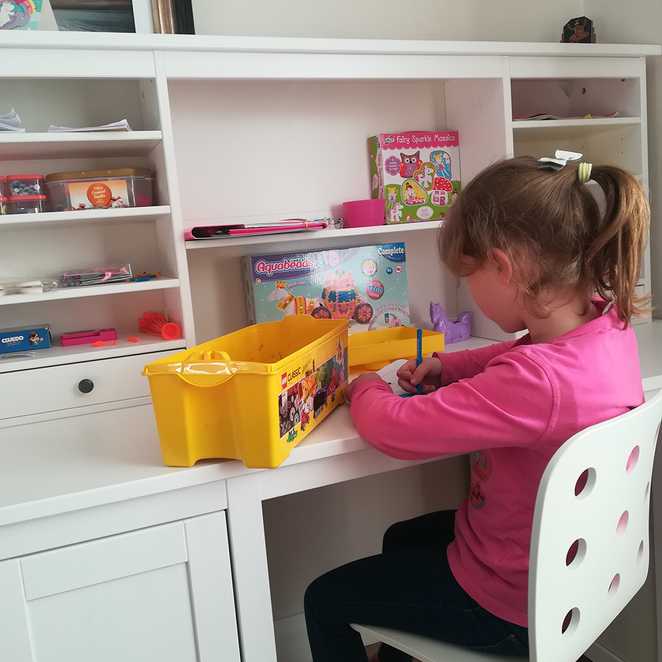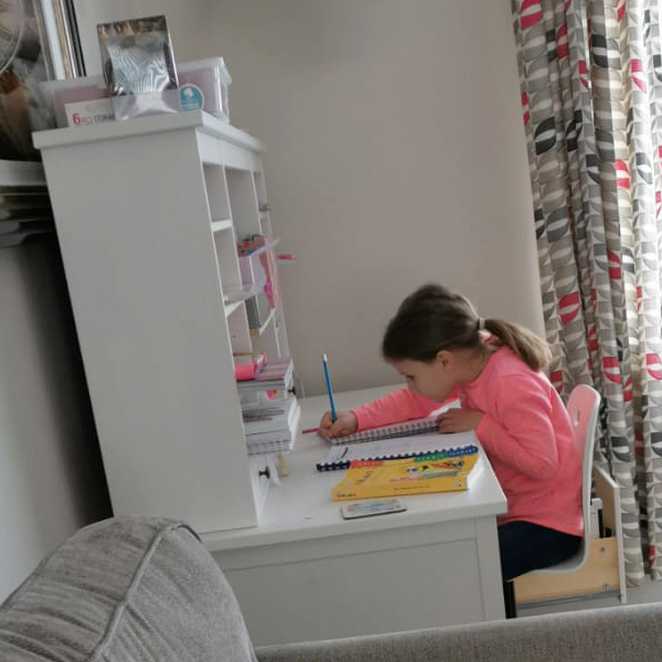 Wishgranter, Tom researched all the items Bethany had asked for and arranged for a white desk and matching chair to be delivered to her home in Tobemore, Northern Ireland. Then, other packages arrived full of everything a would-be Blue Peter presenter might need!

Christine said that the moment she saw it when she arrived home from school in February 2020, she loved it and said: "That's what I've always wanted."
Before long, the floor was covered with lots of different types of paper and pots of glue.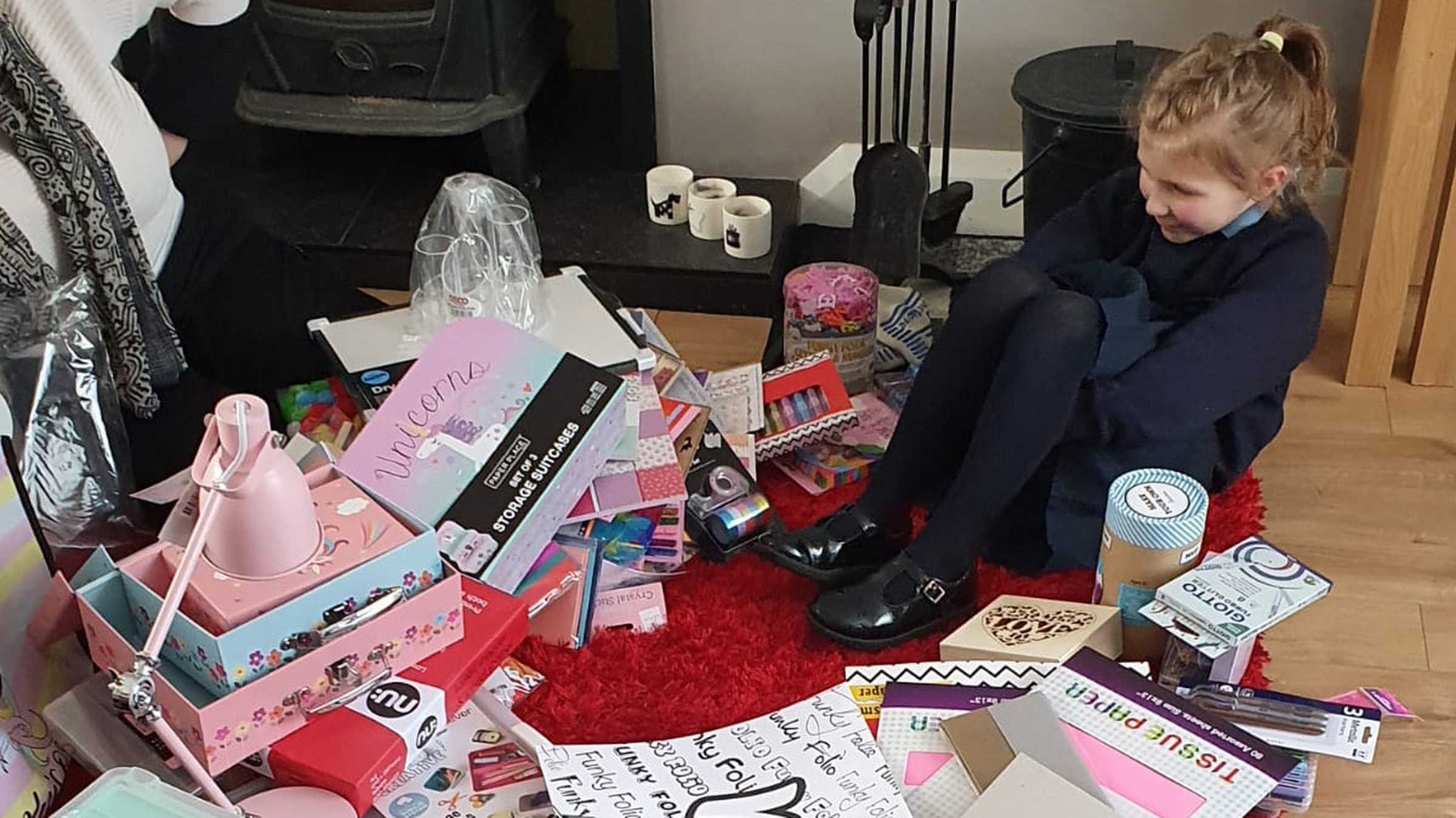 The impact of Bethany's wish
October 2021
Christine added: "It was just amazing to see her face – she was so excited. It has just been the best thing for her because she also uses it for her homework, and she'll soon be making Christmas cards with it. I'm not arty so I don't know where she gets it from.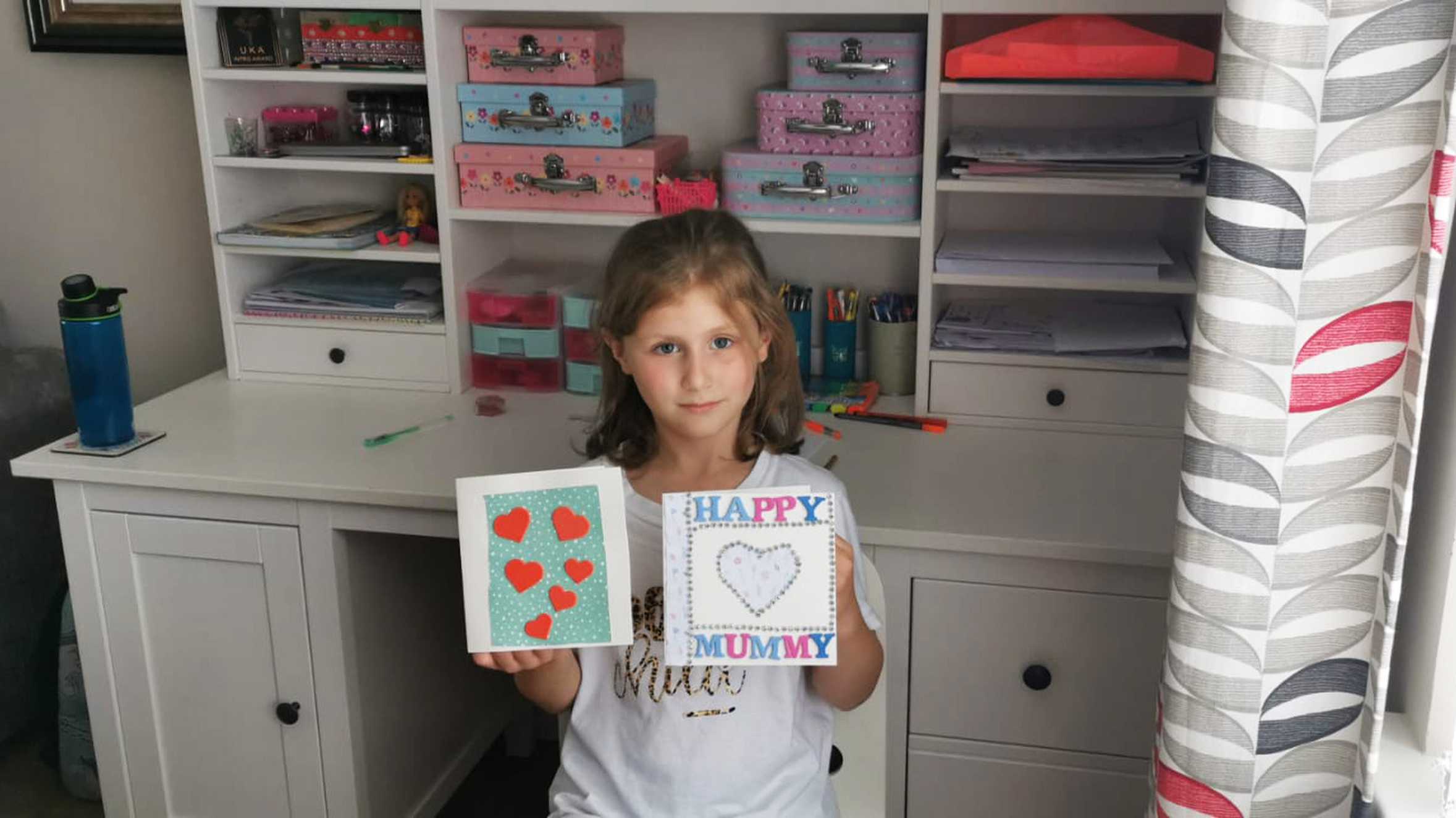 "She's been watching a YouTube channel called Drawing with Rob and she gets a real sense of achievement out of it. It's built up her confidence too because it's something she can be good at and something she can do by herself."
It's something that Bethany needed even more during lockdown too, when so many children were schooled at home via video link, and had to shield from other people.

Now, one of her drawings – a picture of a rainbow – features in Disney's new festive Holiday campaign. It's one of several Make-A-Wish themed 'Easter Eggs' hidden in the film that viewers will be tasked with spotting. See if you can find it!
To help you spot it, you can see Bethany's colourful rainbow below, along with some of her other creations.
From cooking to comics, read about other creative wish children.
More stories
A wish brings long-lasting light and joy to children and their loved ones.
Read more
We rely on generous donations from people like you to grant wishes. Your donation will make wishes become a reality for critically ill children, supporting them where the need is greatest. Thank you.