Adil's wish...
"I wish to have a party"
8 years old, Kensal Green
Leukaemia
Brave Adil, from Kensal Green, was finally granted his wish of 'a big party' at King Solomon Academy in Marylebone, where he was at last able to 'ring the bell' in front of all his friends and family to mark the end of gruelling leukaemia treatment.
'Our happy, bubbly baby was tired and sad all the time', said Adil's Mum, Mariam Ashfari-Nazr, recalling the awful first months after her 3-year-old son was diagnosed with acute lymphoblastic leukaemia. 'Our whole had world changed overnight. He just wanted to be like other children.'
Adil spent over three years in and out of hospital, undergoing multiple rounds of chemotherapy. Although declared 'cancer-free' in 2021, COVID restrictions meant Adil could not celebrate with his friends and family. After years of isolation and pain, all Adil wanted was to be a 'normal kid again' and celebrate the end of treatment with loved ones.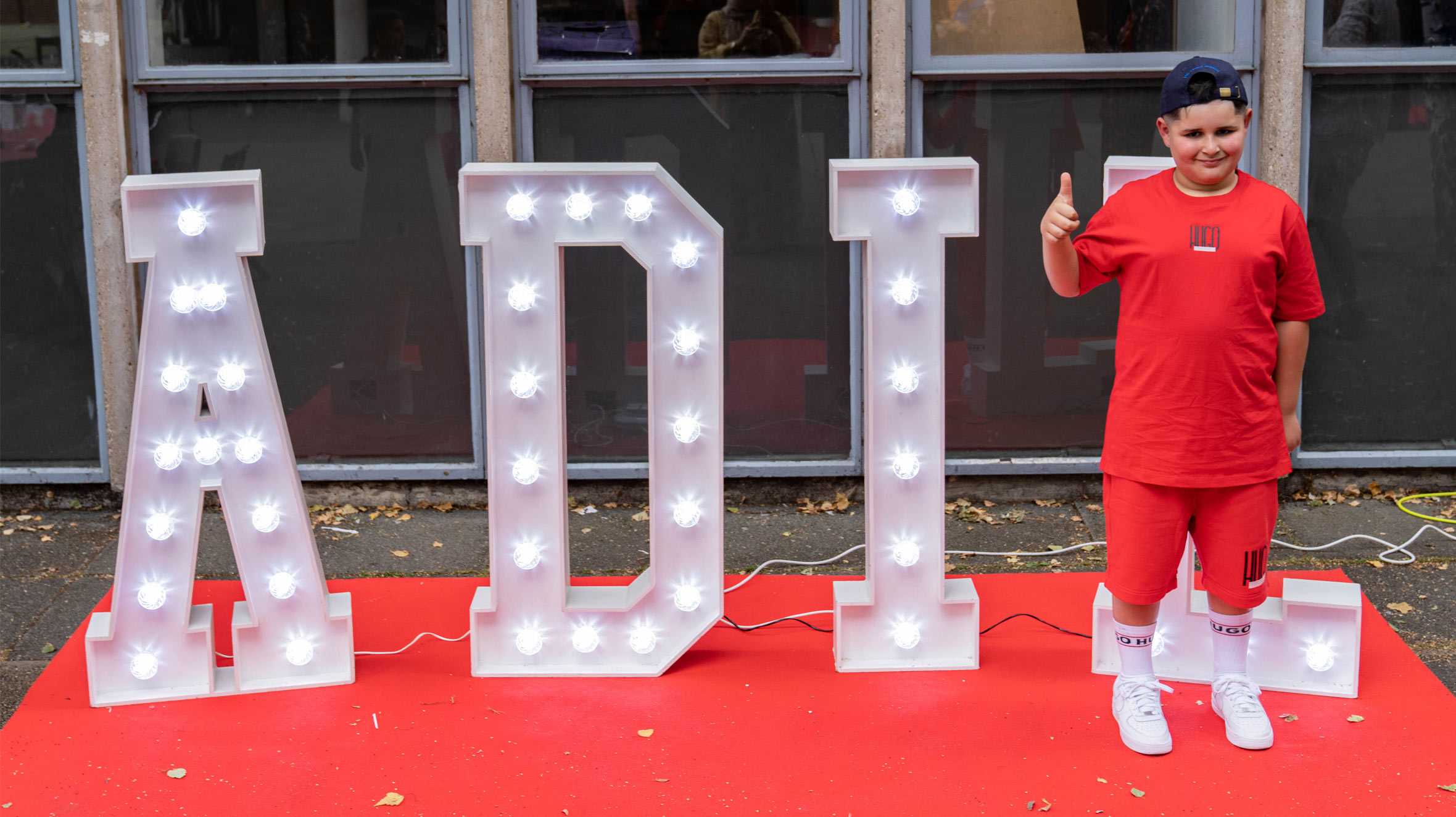 Now aged eight, Adil's wish has finally come true! Make-A-Wish UK worked to make the experience as magical as possible for Adil, with a red carpet to welcome him in, light-up letters spelling out 'ADIL', and catering provided by his favourite place - KFC.
'When I got sick I was three years old,' said Adil himself, in an emotional speech to 200 people, which kicked off the celebrations. 'I was too young to understand. But now I do. Being cancer free makes me happy - thank you everyone!'

Kerry Phillips, Adil's Wishgranter at Make-A-Wish UK, said 'To be able to make Adil's wish come true, after everything he's been through, is an incredible feeling. At Make-A-Wish UK we're dependent on donations to make wishes come true for children like Adil - who's just one of 63,000 children in the UK living with critical illness. We're very grateful to everyone who supports us to make these wishes come true, and we hope that today has created memories for Adil and his family to treasure forever.'
After ringing the bell, Adil partied with friends and family until 10pm, enjoying a DJ-led disco, face-painting, candyfloss, popcorn, and a bouncy castle to be enjoyed by 130 children.

You can watch a video of the day below...
How Adil's wish helped
March 2023
"After what we've been through for the past three and a half years, the chance to be together with his friends is a real celebration. Dealing with a life-threatening illness was very hard for all of us to accept, and now we are united as a family again. Thank you Make-A-Wish UK."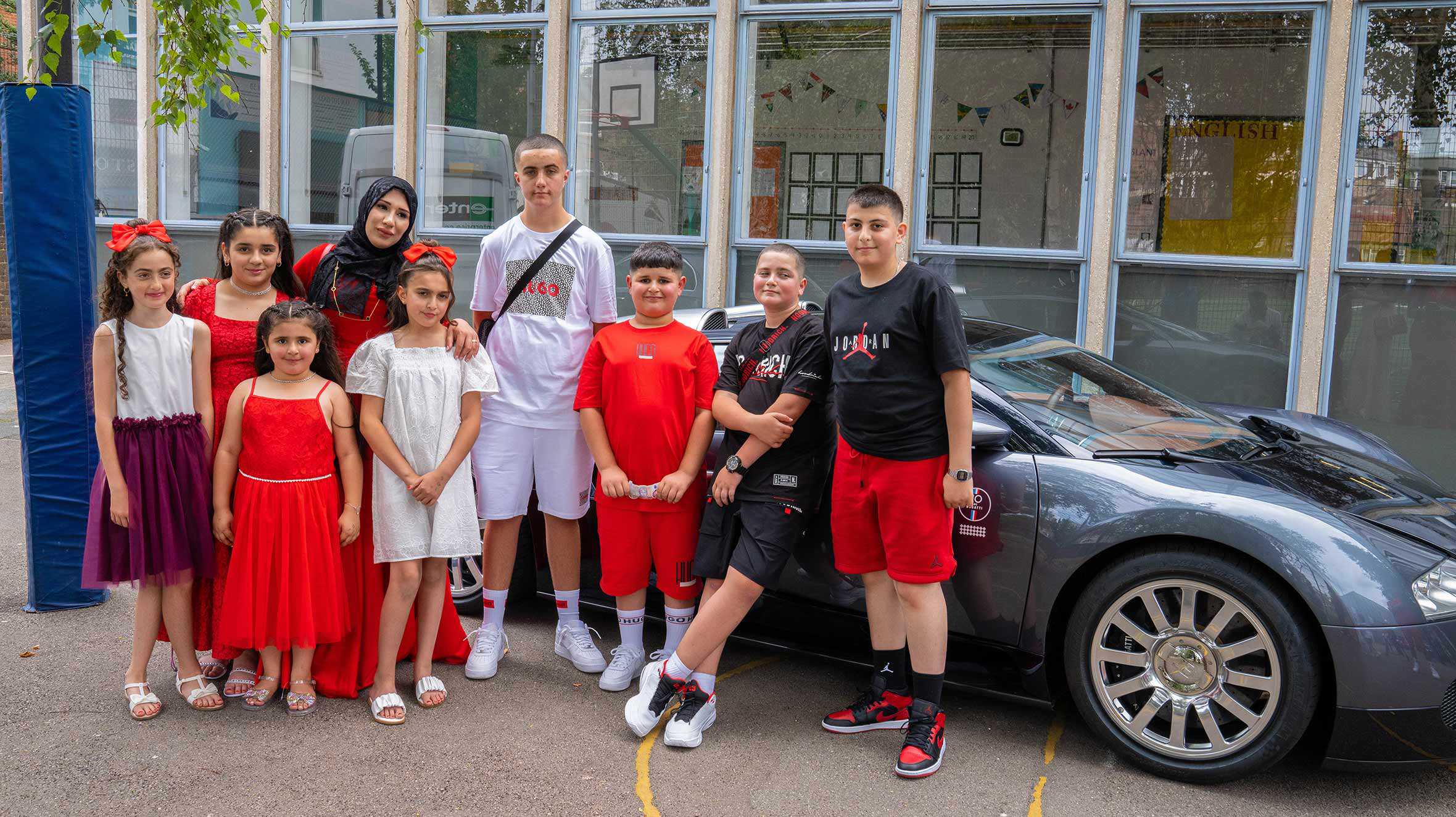 Read all about other amazing party wishes you've helped us to grant.
More wishes
A 'To Have' wish can be anything from a birthday party to the latest tech.
I wish to have
Are you able to offer items that could help us grant more wishes like Adil's?
Give a gift
We rely on generous donations from people like you to grant wishes. Your donation will make wishes become a reality for critically ill children, supporting them where the need is greatest. Thank you.