Aaron's wish...
"I wish to have a cabin bed so I can reach the stars"
6 years old, Buckley near Mold
Brain tumour
Six-year-old Aaron's wish to have a cabin bed means he can "reach for the stars" and have a fun, safe place to sleep. It means so much to him because he's often in a hospital bed having every treatment possible to try to cure his rare, aggressive brain tumour.
Aaron's story
January 2022
In April 2020, just after the UK went into its first national lockdown, Aaron, from Buckley in Flintshire, was diagnosed with a rare brain tumour. It was a "massive shock" for his parents Nicola and Lee, especially as only one of them could be with him in hospital.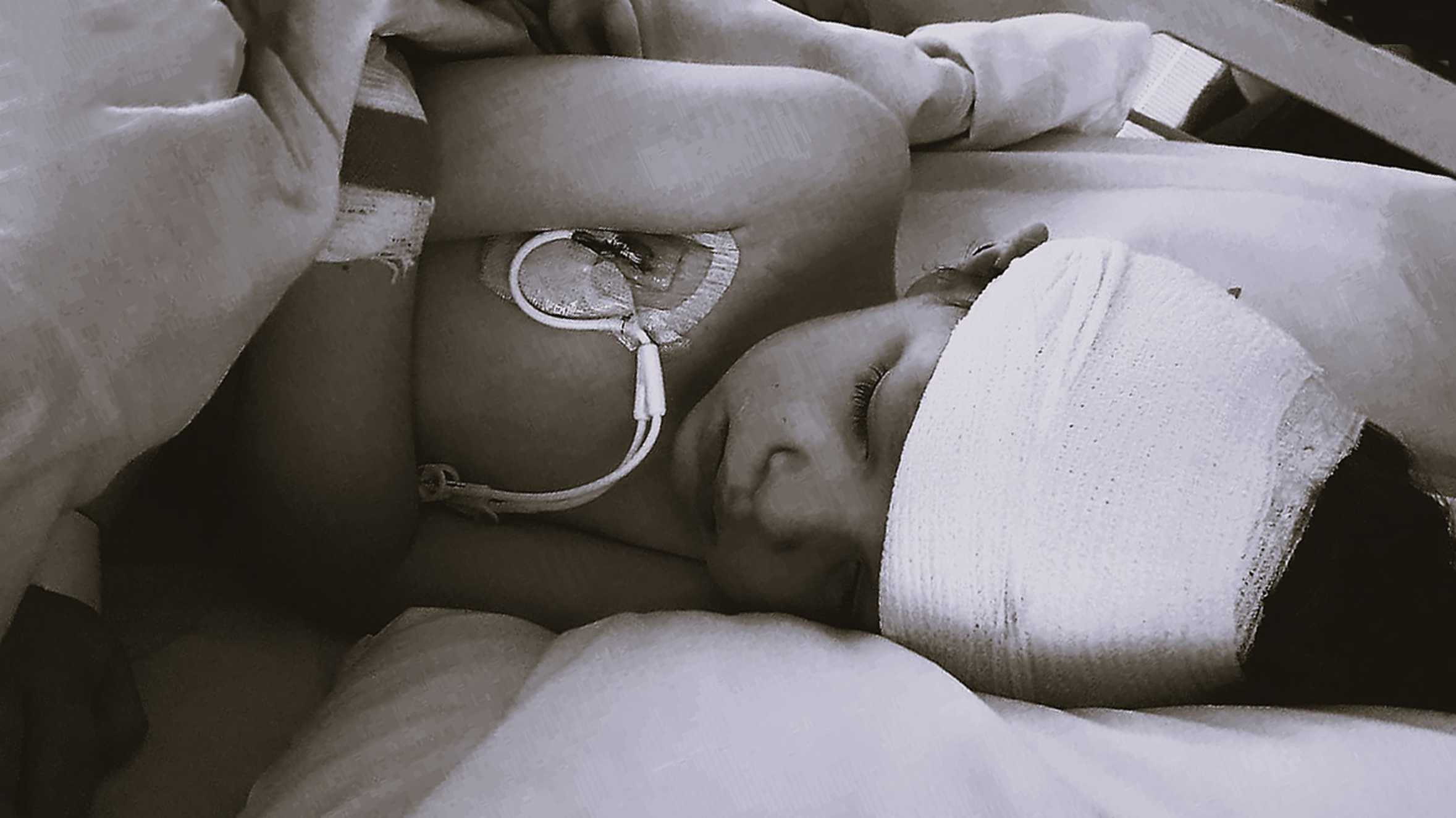 Nicola said: "We would be like passing ships. We couldn't both be with Aaron at the same time. It's meant that we've had to take prolonged time off work. So obviously that's hit the finances quite hard as well. It's a real struggle."

Aaron is their only child and Nicola describes him as a cheeky boy who's always making them laugh. The other day he told nurses on his ward that something was "truly unacceptable!" He's only six!
His symptoms started with Bell's palsy - drooping on the left side of his face - lost coordination and sickness. An MRI scan showed a mass at the back of his head, so he was referred to Alder Hey children's hospital.
"Within 48 hours of learning that he had a tumour, he was on the operating table and surgery took about 10 hours," Nicola explained.
All the tumour was removed, but there were complications including hydrocephalus and infections. Aaron spent 10 weeks in hospital. He lost the ability to speak, eat and swallow but he has since regained them. After six and a half weeks of radiotherapy at The Christie in Manchester, things were looking up and he was well enough to start school.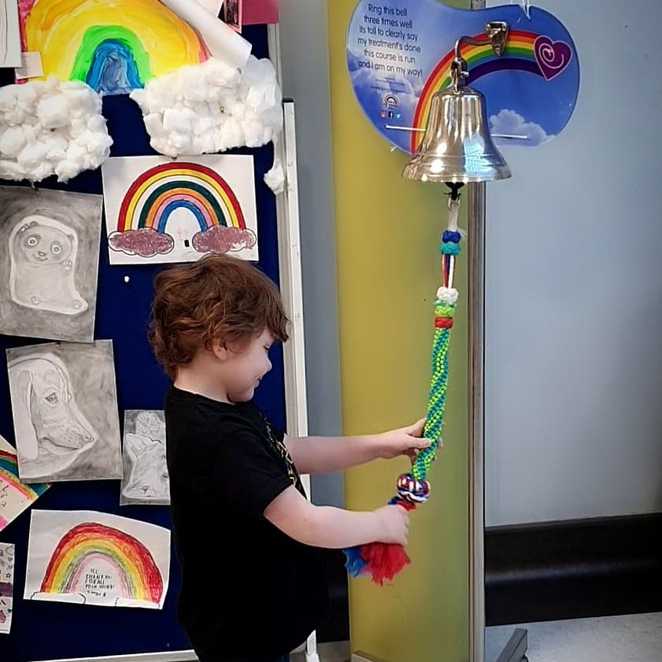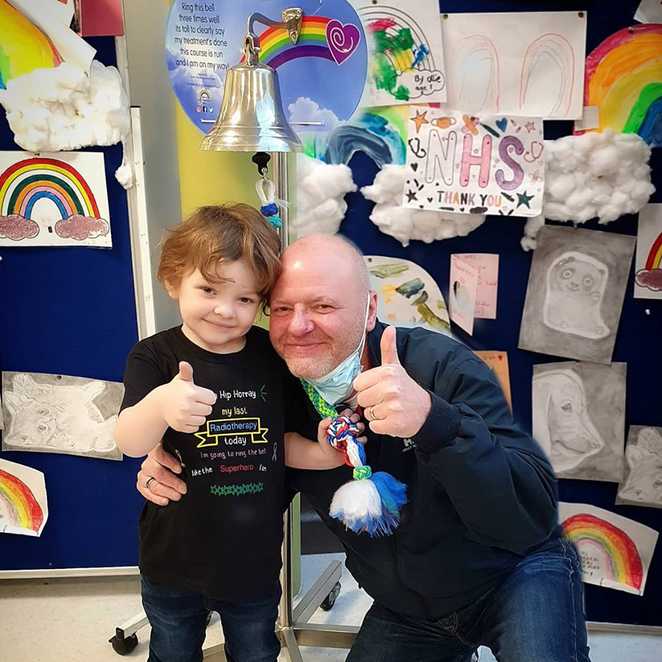 But, sadly, Aaron's six-month scan in June 2021 showed that the cancer had come back. He's been given a five per cent chance of survival because Aaron has a type of chromosome mutation which means he's more susceptible to cancer spreading rapidly. It did spread, and the scars on little Aaron's head are testimony to two further operations, the first taking 12 hours, to remove all the new mass.
Six weeks of proton therapy and a second cycle of chemotherapy followed, to keep it at bay. Another scan to check the mass In December 2021 showed a shadow which his family desperately hope is merely scar tissue. Meanwhile, Aaron's been in and out of hospital with repeat infections as his battered immune system struggles on.
Aaron's mum and dad are determined, positive people but they've had to face the fact that he has a very uncertain future. Nicola said: "This type of cancer is very unpredictable. We just try to make every day count and make Aaron as happy as can be."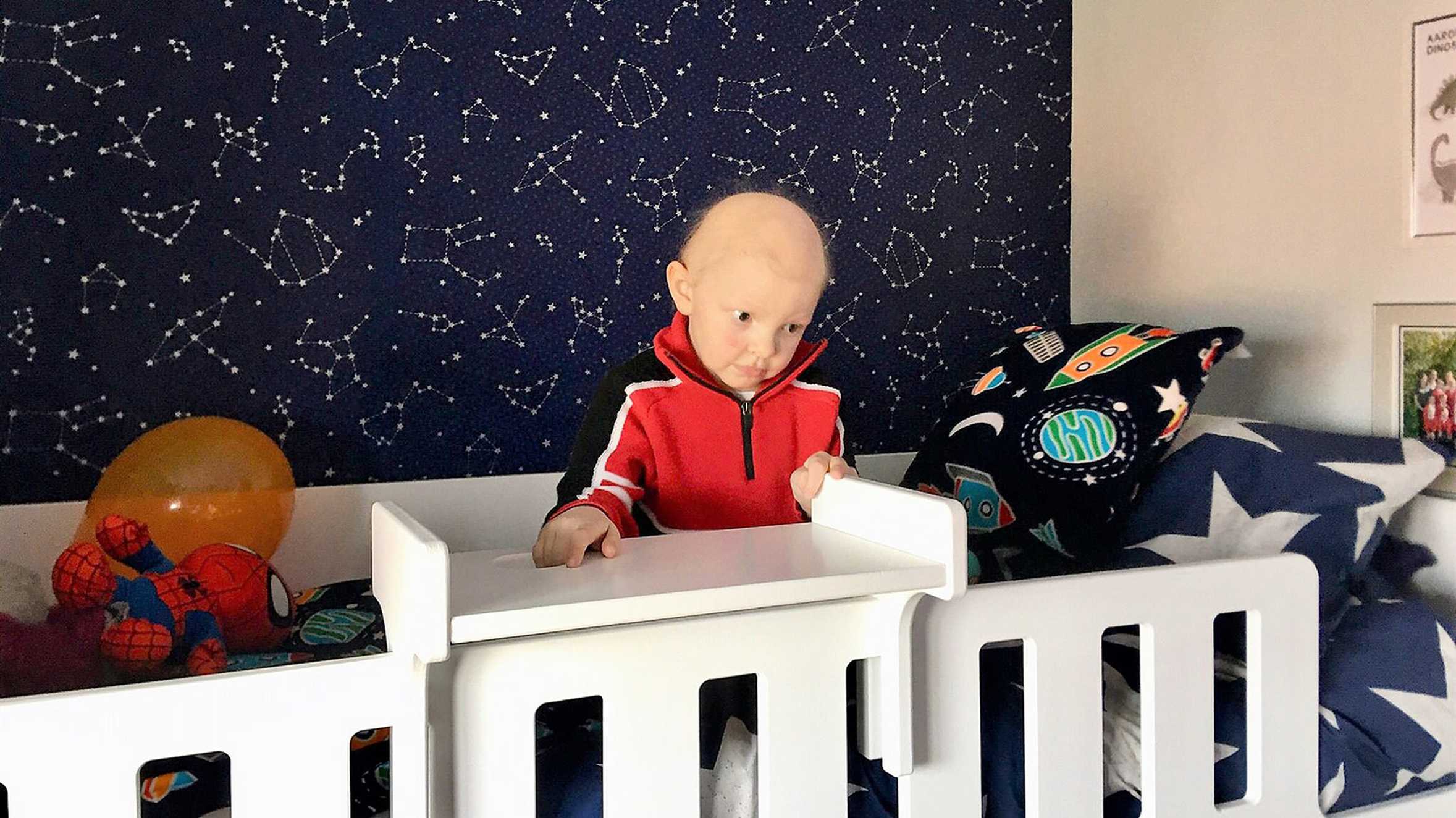 In January 2022, Aaron was referred to Make-A-Wish UK. He explained that his wish was to have a cabin bed at home to help him "reach for the stars" - and in March, the day after he came home from hospital, his wish came true!

With his Nan, new puppy and two Diana nurses celebrating the day with him, he was led upstairs, told to close his eyes, and when he opened them, there was his white wooden cabin bed next to the constellation wallpaper in his bedroom! Underneath it was a bean bag, cushions, toys and balloons – a safe, fun place for him to explore and snuggle up in whenever he can.
Aaron beamed and immediately climbed up the steps so he could see which stars he could reach on the wall, and then he lay down on his pillow with his favourite soft toy.
The impact of Aaron's wish
April 2022
"His face when he saw his new bed was amazing!" Nicola recalled.
"I don't think he could really believe it. He spends so much time in uncomfortable hospital beds, so now he's got something to look forward to when he comes home – a big bed up in the stars that's just for him. It's going to give him the willpower to get through treatment and come home to his lovely bed.
"To take a little bit of pain away from a child that's going through so much just means everything to us as a family. We just want to make sure that our son's as happy as he can be when we're at home or when we're in hospital. It doesn't matter, you know, we just try and make every day count."

"It has meant everything to Aaron to get this special bed. It's something that he's always wanted and to see the smile on his face, it makes everything that he's going through just pale into insignificance. He's just so happy. And to give children a little bit of happiness when they're going through so much from a parent's perspective, just, our thanks is not enough. Every donation is just incredible to make a child's wish come true."
There are currently over 500 children across the UK who are waiting for a wish. Find out how many are waiting in your local area.
Wish Map
Mobilise your local community this April and help to fund wishes for more children like Aaron in the run up to World Wish Day.
Get involved
From circuses to unicorns, here are some more of the imaginative bedroom makeover wishes you've helped us to grant.
View wishes
We rely on generous donations from people like you to grant wishes. Your donation will make wishes become a reality for critically ill children, supporting them where the need is greatest. Thank you.